| Mattress Brand | Full Review | Queen Price | Coupon Code |
| --- | --- | --- | --- |
| | | | |
| | | | |
| | | | |
| | | | |
| | | | |
| | | | |
| | | | |
| | | | |
| | | | |
| | | | |
#1 The DreamCloud
I have tried well over a hundred mattresses throughout my mattress testing journey.  I have had the most expensive ones, but that didn't mean they were the best or gave me the results I was expecting. That's where I put myself in the consumer shoes, I am a consumer myself and I buy stuff and I would be so pissed if I paid a lot for an item but that item turned out to be failure. 
I am really considering retiring right here now that I have tested the DreamCloud. It is luxurious inside out, absolutely beautiful and reminds me of a five star hotel mattress! 
To me personally looks matter, but let's focus on what really matters, A GOOD NIGHT'S SLEEP. The DreamCloud is my dream come true (in a shape of a immaculate mattress).  It provides great support for all positions, uninterrupted slumber and you will wake up full of energy ready to take over the day. 
To top it all, the DreamCloud is not too firm or too soft, it is the perfect firmness, which is really hard to find these days!  And  if that was not enough, the DreamCloud cloud, AKA the most luxurious mattress, is also the most affordable mattress. Start sleeping like you should.
To say I am impressed is an understatement. 
Read my The DreamCloud review. 
$200 Off & Free Sheets and Protector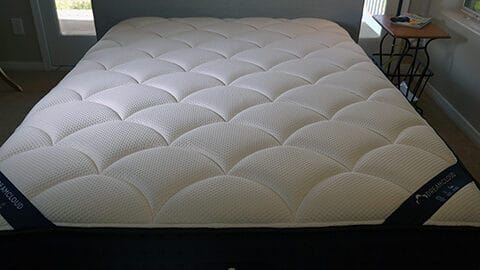 Dreamcloud Sleep
$200 off plus free sheets and protector
$200 off plus free sheets and protector
Show Less
#2 Purple (Side Sleepers & Cooling)
Purple is famous for having the most unusual mattress on the market.  You either love the hyper-elastic polymer (egg catching) layer or you hate it. Personally, I love it and wish that every bed had the chance to incorporate an inch or two of it.  In 2020 Purple released a new version of their mattress by making 3 huge improvements.
Firstly, they changed the cover from the qbert design to a more stylish and stretchy breathable top.  Then they removed a bit of their Purple Grid to make room for some poly foam so that it now has more edge support.  Lastly, and this is something that they don't really talk about, the Purple Grid has changed since I bought my first Purple mattress in 2017.  It is now lighter/fluffier/a lighter shade of purple.  I can feel the difference, and it is an improvement for sure. 
Purple has changed the way i sleep forever, I promise I am being unbiased sharing my personal honest opinion with you, after all I bought the first one with my own money! Purple is absolutely unique, it feels different, it's like floating on a cloud. Most importantly it lasts forever! I have moved my Purple back and forth, storage to bedroom countless times, my daughter loves it and thinks it's hers, both my kids love to jump on it, i mean my Purple has been through a lot but it still feels the same maintaining its shape perfectly.
The Purple mattress will keep you cool and is perfect for side sleepers.
For those of you on the heavier side you may want to look into their new Purple Hybrid mattresses, especially the Purple.3, which has excellent edge support thanks to an additional layer of polyfoam on the surrounding the HEP grid.
#3 Nectar Lush
Nectar has been around for a few years with one of the best selling mattresses available directly to consumers.  They upped their game big time with the release of the Nectar Lush.  Featuring a cooling top layer and ultra-soft yet supportive top layer.  The Nectar Lush is a MUST HAVE, you heard it here first!  With a 365 day trial period and massive success from their flagship mattress this is very easy to recommend.
See my full Nectar Lush Video Review
#4 Leesa (Best for Side Sleepers)
Leesa redesigned their top layer of foam in 2018 so that they could make side sleeping even better.  With the introduction of their new LSA200 Foam Technology you won't find a better side sleeping experience.  The same dedication to quality can bee seen in their mattress cover, which is so soft that you may be tempted to sleep on it without covering it.
Leesa donates 1 mattress for every 10 they sell, I have seen their commitment to the community in person, this is truly a company with a heart.
$200 Off Original Leesa
Leesa
$200 Off the original leesa for Memorial Day.$300 off the hybrid and $400 off the Legend
$200 Off the original leesa for Memorial Day.$300 off the hybrid and $400 off the Legend
Show Less
#5 Nectar (Best Overall Value/Budget)
Nectar is by far the best value mattress on the market.  This 11 inch thick mattress is made of dense materials offering a medium firm level of comfort.  With excellent edge support and a very durable cover, I made the decision to purchase an extra Nectar and put it on a sailboat over a year ago.  It still looks brand new.
Nectar boasts a year long trial period as well as a forever warranty.  Put simply, Nectar offers a no way to lose policy as they are confident that you are going to love it.
If you are shopping for other mattresses at or near this price, check to see if they can match the quality or the thickness of the Nectar (I haven't found one that does).
$399 of Free Accessories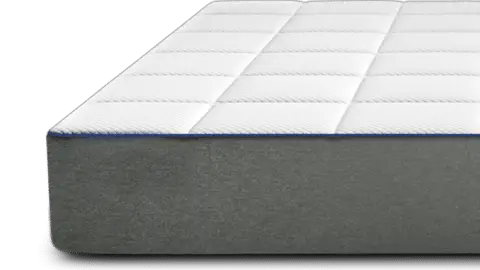 Nectar
Free mattress protector, sheet set, 2 pillows with a mattress purchase. Up to $399!
Free mattress protector, sheet set, 2 pillows with a mattress purchase. Up to $399!
Show Less
#6 Leesa Hybrid (Best for Back Sleepers)
Leesa's luxury hybrid mattress, will shock you with its quality from the moment you receive it.  It incorporates many of the great features of the Leesa mattress and then adds pocketed coils to provide increase stability.
If you are on the heavier side you will find enough support and comfort to sleep on your back, or side while on the Leesa Hybrid.
Leesa donates 1 mattress for every 10 they sell,they also plant a tree for every mattress sold.
Read my Leesa Hybrid Review. 
$300 off the Hybrid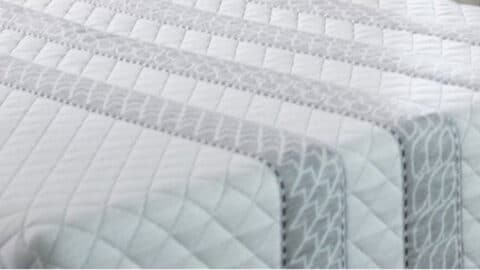 Leesa
Treat yourself to a luxury experience from a company that donates 1 mattress for every 10 that they sell. $300 off the Leesa Hybrid Mattress through…
Show More
Treat yourself to a luxury experience from a company that donates 1 mattress for every 10 that they sell. $300 off the Leesa Hybrid Mattress through Labor Day
Show Less
#7 Brooklyn Bedding Spartan (Best for Athletes)
Brooklyn Bedding just released the Spartan mattress which incorporates Nanobionic tech inside.  I'm not a scientist, but when I wake up on the Spartan my joints and muscles are refreshed.  I understand why they market this mattress for Athletes, even though you can tell that I wasn't gifted with a ton of athletic talent.
Brooklyn Bedding mattresses are manufactured in Phoenix Arizona.  They are able to deliver high quality mattresses at a fraction of the cost of similar models by manufacturing and then delivering straight to you.
Read my Brooklyn Bedding review
See the Spartan Review in just 30 Seconds.
20% Off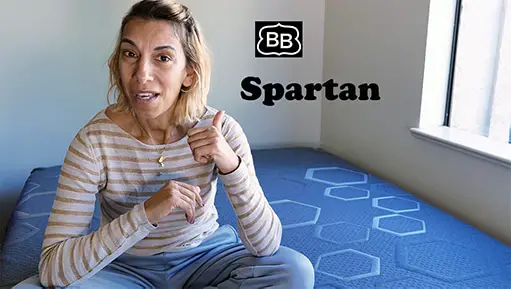 Brooklyn Bedding
Use code Nonbiased20 for 20% Off!
#8 Layla (Best Double Sided Mattress)
Layla has a cool stretchy cover, but the real magic is inside.  Using 2 copper infused memory foam layers the Layla is a flippable mattress.  Those of you who prefer the side sleeping experience will love the soft side.  If you like to sleep on your back or stomach you will enjoy the firm side.
The copper infusion will give you a cooling sensation as well as a keep the bugs away with copper's natural anti-microbial protection.
See the Layla review in just 30 Seconds.
$200 Off & 2 Free Pillows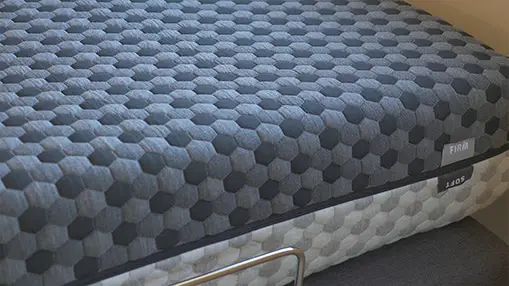 Layla Sleep
$200 off and 2 free pillows through Labor Day
$200 off and 2 free pillows through Labor Day
Show Less
#9 Tuft & Needle Mint
The T&N Mint is the original Tuft & Needle's little brother, but don't tell that to the Mint.  The Mint offers a far better sleep experience thanks to a couple of cooling upgrades.  They added 30% more graphite and an upgraded Ceramic Gel to help solve the main problem with the T&N original (it gets too hot).  With the Mint you no longer need to worry about over-heating while you sleep.
Read my Tuft & Needle Mint vs Original review.
$200 Off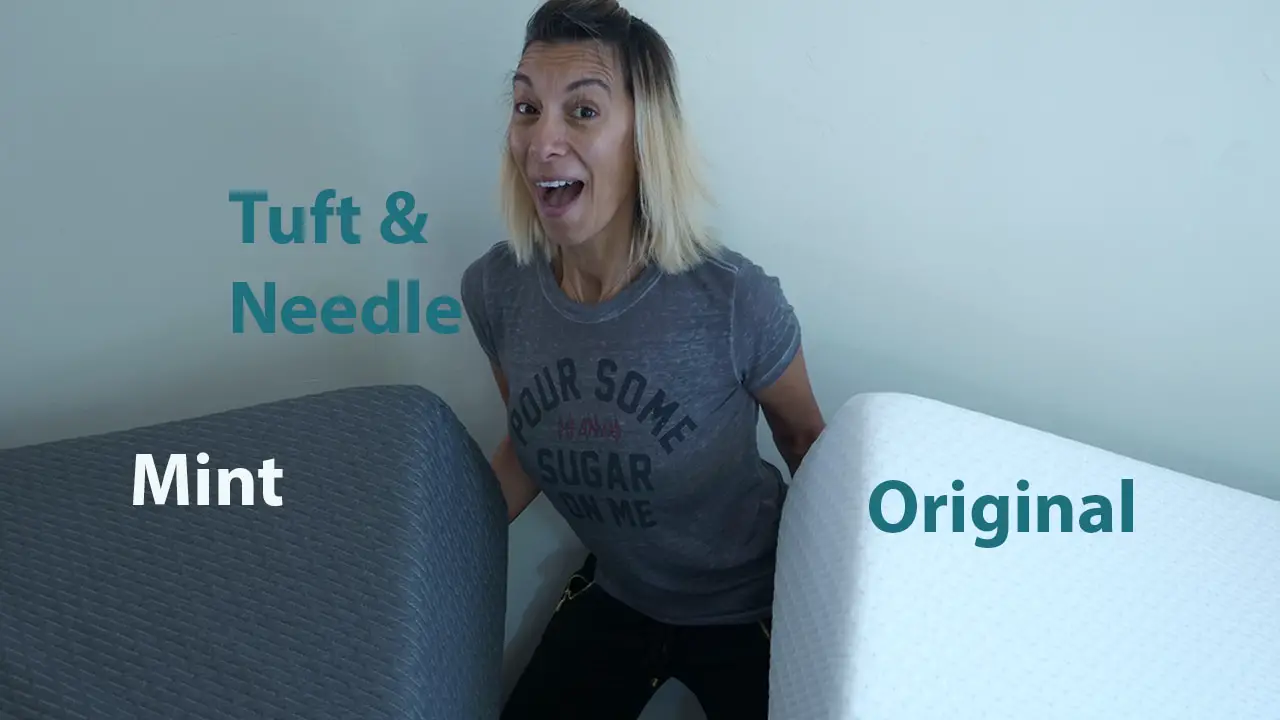 Tuft & Needle
The mint is T&N's premium offer. Utilizing 3 layers and an extra 2″ of height, when compared to the original.$200 off the mint or hybrid mattress…
Show More
The mint is T&N's premium offer. Utilizing 3 layers and an extra 2″ of height, when compared to the original.$200 off the mint or hybrid mattress for Cyber Monday.
Show Less
#10 Saatva
Saatva offers a European Style Pillow Top with 3 firmness options: Plush Soft, Luxury firm and Firm. 
If that wasn't enough, they decided to add a HD version for extremely Big and Tall folks! It is a great one for back support. 
Saatva mattresses are handcrafted in the USA and shipped directly to your door.
Top Mattress for Stomach Sleepers
Stomach sleeping is said to be the worst sleep position for your health. However, if that's the way you sleep we can still help to point you in the right direction. Stomach sleeping position is the least common of them all. Personally, it's not my thing, and if I try to sleep on my stomach it is always uncomfortable. Stomach sleepers need a specific mid-range comfort to ensure healthy, restful sleep. Which mattresses offer the perfect alignment in such a non-ordinary position?
Best Mattress for Side Sleepers
I'm a side sleeper, so this category is my specialty. I try to avoid mattresses that are too squishy or too firm. As a petite person I will end up with lower back pain, sometimes hip pain. My go to type of mattress is medium-soft, with a good deal of hug and pressure relief. When you sleep on your side you don't want to sink in too much, but some give in the mattress is necessary.
Best Mattress for Side Sleepers
I'm a side sleeper, so this category is my specialty. I try to avoid mattresses that are too squishy or too firm. As a petite person I will end up with lower back pain, sometimes hip pain. My go to type of mattress is medium-soft, with a good deal of hug and pressure relief. When you sleep on your side you don't want to sink in too much, but some give in the mattress is necessary.
My Top Picks for Back Sleepers
Back sleeping is considered the healthiest way to sleep; however, very few of us sleep this way. Back sleepers need that goldilocks feel, it can't be too soft, or they will sink in too much. They will also find themselves in an uncomfortable situation if the mattress is too firm. Back sleepers are searching for a medium firmness level, with above average cooling tech in the mattress.
A back sleeper is "using" more surface area of the mattress, so they have a potential to heat up; therefore, all of my picks for this category have cooling tech in them. Another issue that Back Sleepers commonly face is SNORING. I have suffered many sleepless nights due to my husband's snoring, that is until recently. Do you want to know what has cured his snoring? Of course, you do, you may even be suffering from the same situation. Hurry up RANA!
My adjustable bed's anti snore position! Seriously, I hear a snore, I wake up grab the remote and with one touch the bed's head position raises a few inches and the problem is solved.
Our survey results show that only 4% of our audience sleeps strictly on their backs.
Top Mattress for Combo Sleepers
I'm a side sleeper, however, when I tested these 2 mattresses I always woke up on my back.  My top picks for best combo sleeping mattresses are:
Layla, which can also be flipped if you want a more firm mattress
What About Big & Tall People?
I get questions from people that are much larger than I am, so I decided to reach out to a friend of mine who fits into both sides of the BIG & TALL category. My friend weighs in at over 350 lbs, and at a height of 6'7". He has been helping me test the mattresses that are marketed and manufactured for the larger folks out there. After going through over a dozen mattresses he has settled on the DreamCloud:
Top Budget Mattress
If you are on a tight budget you will struggle to find a high quality mattress for under $750 if you choose to walk into a mattress or furniture store.  Fortunately, with the rize of the bed-in-a-box model you can find some great deals under $750.  My top pick for a budget mattress is:
I can get just about any mattress I want for free.  Yet, I chose to purchase this mattress, just to see if I could squeeze it onto a sailboat. That should give you a pretty large hint as to how much of a value I believe that the Nectar is. At the queen size it is $699 and it comes with 2 pillows so this is easily the best combination of quality and price that I have found.  2 other budget or value options are the Tuft & Needle and the New Allswell Hybrid mattress.
Latex Mattresses
My top 2 picks for best Latex mattress are: the Zenhaven, Bloom. Latex is a much more breathable substance than memory foam. That helps keep it cooler in the summer, which for me is an incredibly important as I live in Arizona. There are two competing ways of making latex, they are:
• Dunlop
• Talalay
Talalay is considered the more refined & better process. The molded pieces of latex foam are vacuumed of air and then frozen. The resulting talalay latex product is much bouncier than that of a Dunlop process. If you are looking for a bed that is springier then talalay will be your choice.
In addition to the two manufacturing methods there are many ways that the foam can be constructed from synthetic to 100% natural. The closer you get to 100% natural the fewer additives will be found in the mattress. You can expect to pay more for anything approaching 100% natural talalay latex.
Latex mattresses will last much longer than foam or coil mattresses. Some latex mattresses are designed to last up to 30 years if properly cared for.
Best Cooling Bed
Brooklyn Bedding's Aurora has a stretchy mattress cover that is cool to the touch, but the best cooling tech that I have tested comes from hyper-elastic polymer (the egg catching layers found in the original purple and the New Purple Hybrid).
If those three mattresses still can't cool you, I have a couple of other things you could try. First, Nest Bedding has a cooling mattress protector that you could add to any mattress. The second option is a bit more expensive, but it has the ability to keep you so cold that I can't even use the coldest setting. I'm talking about the Chilipad mattress topper, which has a cold setting that goes all the way down to 55 degrees.
Mattress for Back Pain
I was in a major car accident in 2002, every day I am reminded how lucky I am to have survived by the pain that I encounter. Each day it is difficult to escape from bed, and I truly know the difference between sleeping on a good bed and a bad bed, by how my body reacts in the morning. I know back pain and a few mattresses that I have tested find a way to completely block out that pain for me. My go to mattress, when I'm not testing one, is the Purple Mattress. My second and third picks for making sure that my back isn't sore are my Layla (on the soft side) and my Leesa.
My Partner Snores HELP ME!
You can try sleep masks, or mouthguards, and they may provide you with relief from snoring at an affordable price. However, there are two simple ways to combat snoring. One is to upgrade your pillow to something thicker. This will allow you to get a better angle to increase your flow of oxygen while you sleep. The best cure to snoring is the one that worked wonders for my family. An adjustable bed frame will tilt up the head section of the bed just enough to keep your partner from snoring.
Our Rating Criteria
If I spend 2 weeks sleeping on a mattress that consistently gives me back pain, you will read about it on my review! Nothing that made this list of best mattresses gave me any comfort issues. I'm hoping that you will have a similar experience.
Packaging/Shipping:
First Impressions count right? Some of the mattresses come in boxes, and some come in over-sized bags. I prefer boxes as they are much easier to move around. However, the ones that ship in bags can fit in tight spaces.
Smell
About first impressions, some of the mattresses will have a bit of an odor when they are unboxed. Most people use the term off-gassing to describe it. Some of the mattresses take a few days for the smell to go away and sometimes it is barely noticeable.
Comfort
When you lay on a mattress and it's not comfortable that's surely something that we should point out right? If I'm having trouble sleeping on a bed, I'll tell you that. If I can't sleep on a mattress I will scream to high heaven that you need to steer clear of a mattress if you have a similar sleep profile as I do (petite side sleeper). Remember, just because it doesn't work for me doesn't mean that it won't work for you.
This is a key category to focus on when you are going through my various reviews. The more mattress that I sleep test the larger my comparison database gets. If you ask me about 2 mattresses that I have tested, I can instantly tell you which one was more comfortable to me.
Support
I have had a ton of mattresses which fail to give me the proper support. There is nothing worse than falling into a deep depression that you have to climb out of. Sometimes you can even get multiple sinking parts and huge mountains in between, clearly not ideal for restful sleep. I test for support with:
weights
sitting on the edges and corners
jumping/standing/walking on the mattress
If I fall all the way through the mattress to the ground, it won't score very high. Conversely, if I hardly notice any sinking in the mattress it will get a high score.
Adjustable Base Tests
Have you ever walked into a mattress retailer? Of course, you have! Did you notice that almost every mattress is now on an adjustable base? This is the wave of the future, I know that I will never sleep on a bed frame that isn't adjustable. It's hard to explain, but once you try one you won't go back. I even credit my adjustable frame with curing my husband's snoring with just a click of the anti-snore button on my remote.
If you haven't been on an adjustable frame you are really missing out, so we feel that it is crucial to our review process to add this wrinkle. We understand that everyone doesn't have an adjustable bed, but if you are considering one with your next mattress purchase, we feel you should be prepared. If a mattress is too thick or sturdy, it may not perform well on an adjustable base. If it has interlocked coils, forget about it. Thick cover that bunches up? Move along.
Company
With the hundreds of new brands that have popped up over the last few years it is difficult to sort through them. I'm putting in the leg work to figure out which companies are connected to each other. In doing so I can help determine the expected longevity of each of these mattress companies. If I don't think a mattress company is going to make it in the long term, then I won't expect their warranty to hold up. A company my promote a forever warranty, but if it closes down in six months you surely won't be able to get your bed replaced.
I use Fakespot to see if companies are planting fake reviews. You will be amazed by some of the results some of these online retailers get on fakespot.
Community outreach by the company: I love companies that give back to their communities. If your company is holding an event for the community in the Phoenix area let me know and I'll cover it.
Customer support: If a company has poor communication or support, you will read about it here or hear about it on my video reviews.
Warranty: the companies in our top categories all score highly in the warranty field. If we don't think a company will be around to honor their warranty they won't be included on our list.
Shipping times: I'll occasionally purchase a mattress without telling anyone at the company to see how quickly they can ship to me.
Motion Isolation
We have all seen the mattress commercials where someone is standing on a bed near a glass of wine. I'll sometimes shoot the same test live and if it doesn't move when I walk near it, it will score high on this test. A high number is great for when you have a partner who is tossing and turning and not disturbing you. On our scale from 1-10, one is a waterbed, 10 is; wait what? There is someone in the same bed as me!
Sleep Quality
If I'm not able to sleep on a mattress, then it's possible that you may have the same issues. This is really the most important category that a buyer should be focused on. Unfortunately, if you can't sleep on it, you are going to find yourself shopping for a new bed sooner than planned.
Stays Cool
I live in Scottsdale; Arizona and I'll tell you a little secret about the weather here… It gets hot in the summer. Having a breathable mattress is a must for me.
Materials/Durability
Surely what's inside the mattress matters right? I also pay close attention to the covers. Size matters; the Casper Essential is 8.5″ while the DreamCloud is a full 15″. Almost double the thickness of the mattress, but is it double the price as well (no)? We look at the density of the foam layers as well as the quality of the coils and materials in the cover.
Value
You really must look at the prices of the mattress vs. the competition. Not just the direct to consumer, bed in a box model, but the in-store values as well. The bed in a box model offers consumers huge cost savings vs. buying from the store. This is because the middle man is cut out and the companies don't have to pay electricity and rent.
How Often do you need a new Mattress?
How long should a mattress last? Do they really double in weight after 10 years of collecting your skin cells? I have a feeling that these two questions are linked. If you can get a foam mattress to last more than 7-10 years then you are doing great. Don't expect to get more than 10 years out of a mattress unless it is made with latex, which you could get you up to 15 years of comfortable sleep.
Why Buy a Mattress Online?
It will ship directly to you, most of the time for free
Do you really enjoy having a mattress salesman follow you around and check you out as you try out all of the mattresses? The answer is NO
Wouldn't you rather take some time to test a mattress rather than just be lead around by the salesman to the highest commission bed he sells? Most online retailers offer a trial period of 100 days or more to test out your new mattress.
You won't pay a restocking fee to return your mattress.
Same quality mattress for a fraction of the cost.
You have more time to comparison shop from your home.
If you buy a Purple from Mattress Firm you are subject to Mattress Firm's return policies (RESTOCKING FEES!!!).  Buy directly from Purple to avoid unfair mattress store polices.