GRAVITY ICE HYBRID MATTRESS REVIEW
This is our review of the Gravity Ice Hybrid Mattress. We have sleep tested it for 7 nights and are ready to give you our honest opinion of this cooling hybrid mattress.
30% OFF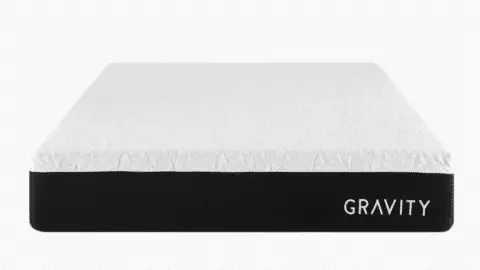 Gravity - Company Policies
– Free shipping
– 100-day return policy
– 10-year limited warranty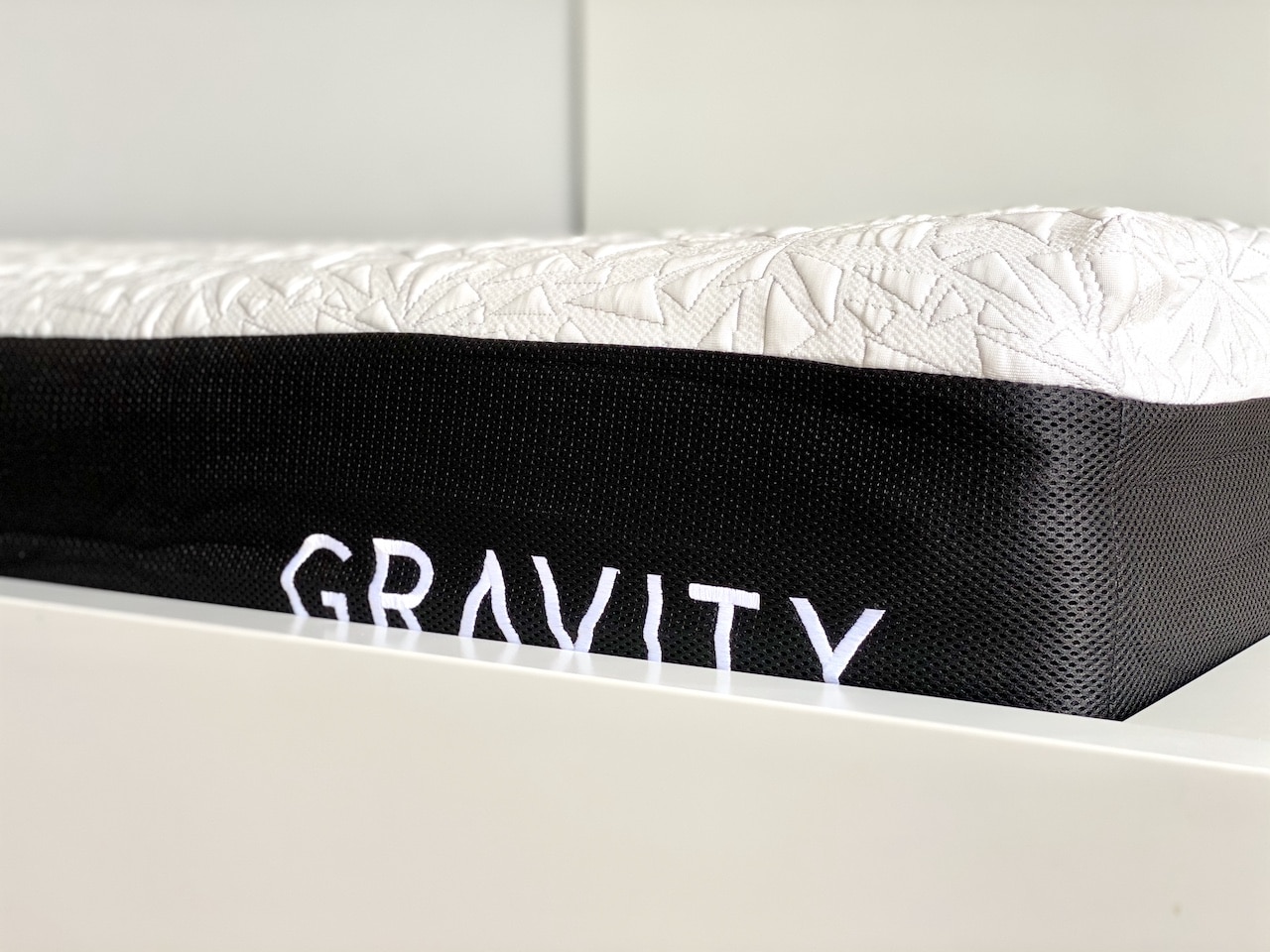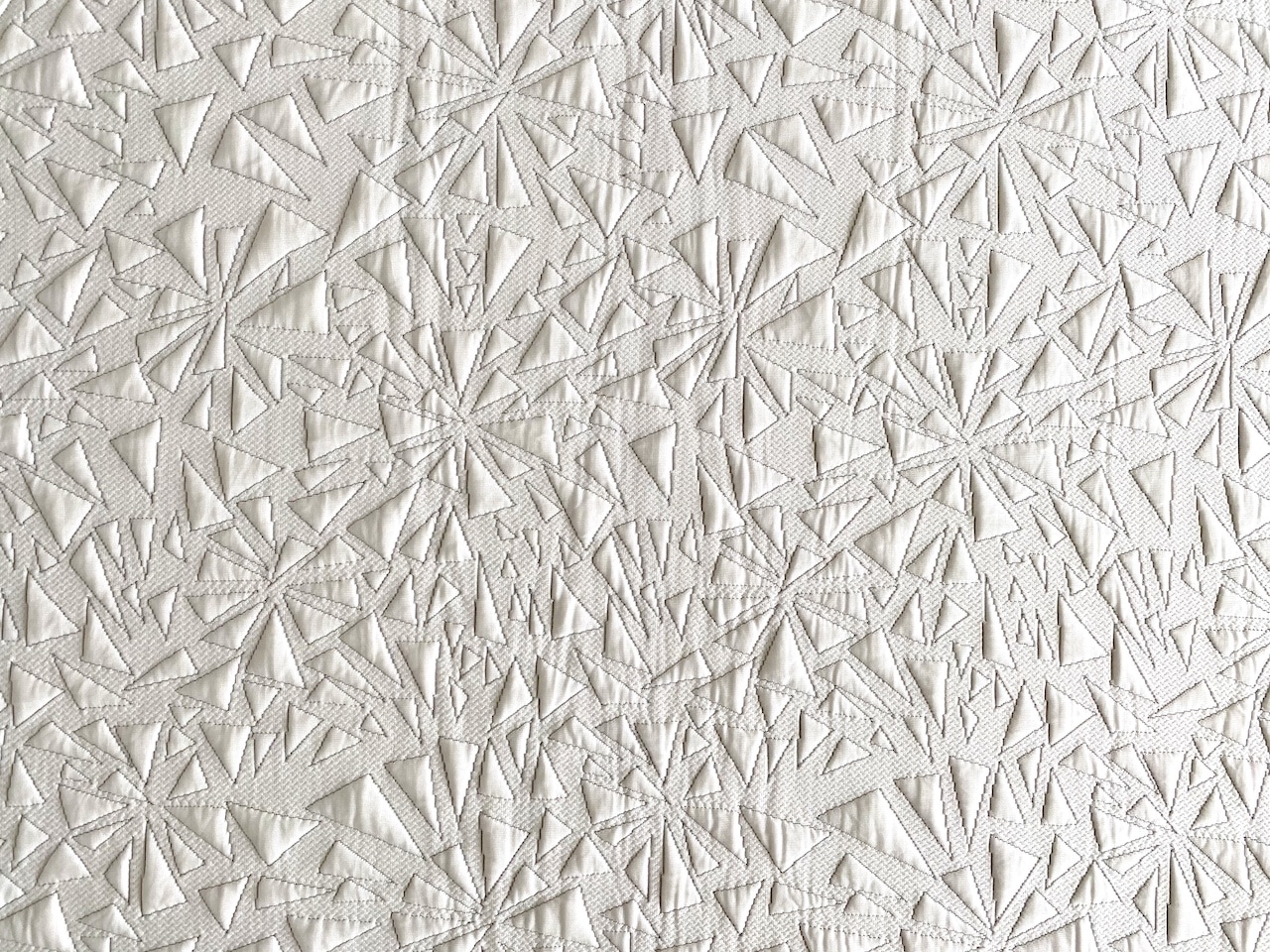 What's Inside The Gravity Ice Hybrid Mattress
In a nutshell:
Coil – foam combination
A top layer of cooling gel 
Cooling with no power needed
A plush, yet firm and supportive feel
Coil-Foam Combination
The memory foam provides a soft and plush feel reinforced by the use of coils inside the mattress. The coils did a great job at providing support to the whole body (hips and spine in particular), making the Gravity Ice Hybrid a great mattress for side, combo, and back sleepers. We also loved the 3 inches of foam on top of the coils for all its softness and body contouring. 
Top Layer Of Cooling Gel
The 1-inch layer of cooling gel lays right underneath the skin, providing a cool sleeping surface throughout the night. The coils help the air circulate up to the gel layer for non-stop cooling.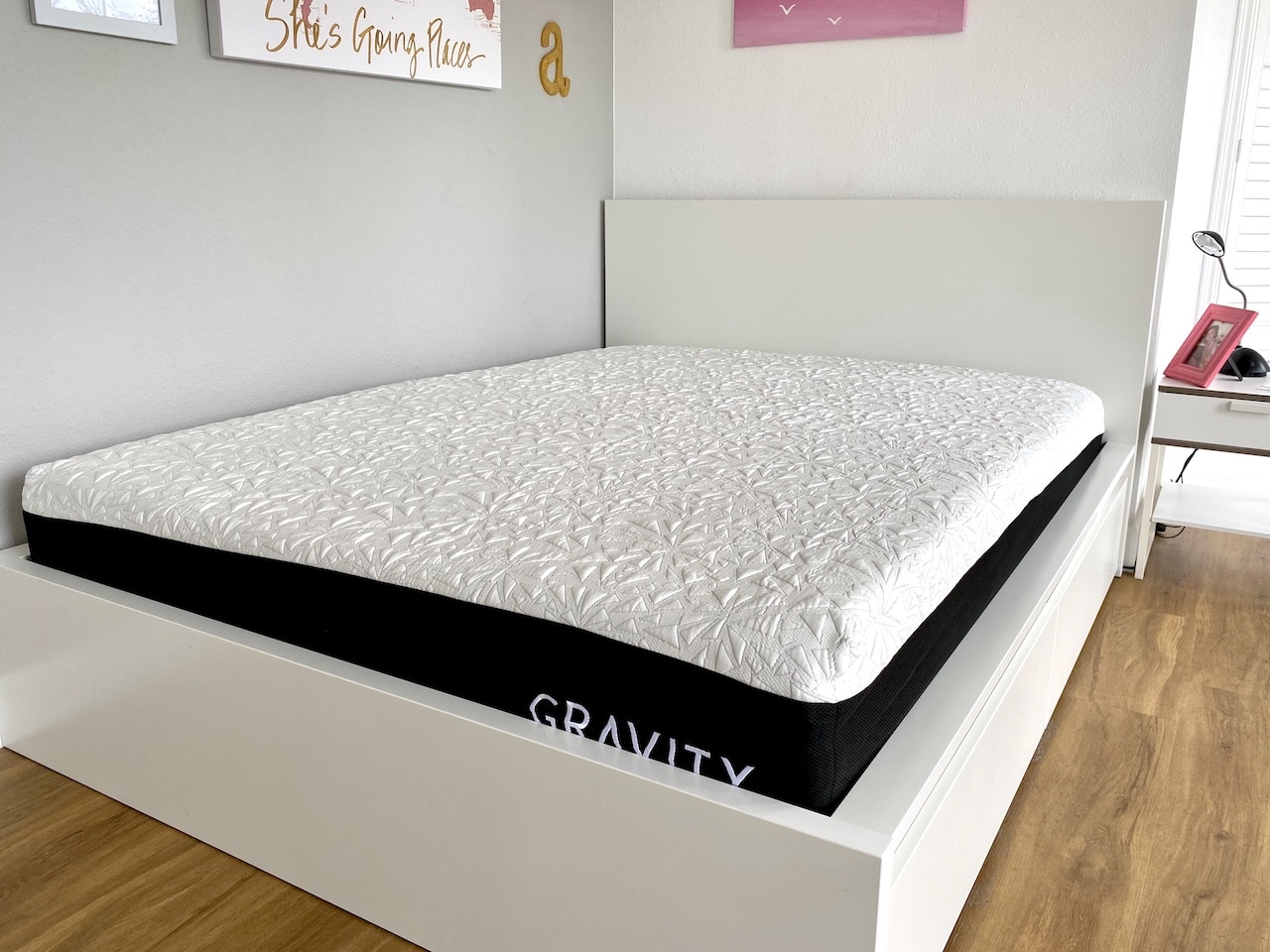 Gravity Ice Hybrid Mattress Sleep Tests
Everything we felt in one box
| Firmness | Temperature | Maintenance | Sleeping Style | Bed Base |
| --- | --- | --- | --- | --- |
| A medium-firm feel with a comfy plush created by the memory foam, with a strong support provided by the coils. Soft when just sitting on it, we felt supported from head to toe once laying on it, especially in the hip and spine areas | A very cool sensation that lasted throughout the night, thanks to the Gravity Ice Hybrid's cool gel layer and the natural air flow created by the coils | The cover is not detachable and the mattress should be spot cleaned with baking soda. Rub the baking soda on the stain, let it sit ~10 minutes, gently brush it off and vacuum the excess | Works great for side, back, and combo sleepers. Stomach-sleeper might find a little too much softness and hug for comfort | Floor, platform, slatted, adjustable bases. Note that the Gravity Ice Hybrid Mattress is available in Full, Queen, and King only |
Gravity Ice Hybrid Mattress Prices & Discounts
30% OFF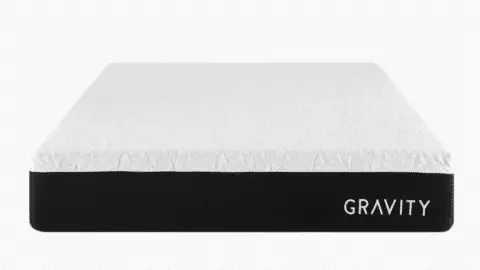 The Gravity Ice Hybrid Mattress is priced as a premium mattress, which it truly is. Its price is in line with the superior quality and you will get great sleep out of it. Make sure to click the box above to claim the deepest discounts, and use discount code NONBIASED for 10% OFF on items not currently discounted.
Price List updated: October 2020 – pre-discounted prices
Detailed Gravity Ice Hybrid Mattress Review
We sleep tested the Gravity Ice Hybrid Mattress for seven nights and loved it, so why don't we jump right into a detailed review of the mattress. 
This is Gravity's first mattress, the only one they currently sell, and I am so happy they entered the mattress scene. They have created a mattress that cries quality and luxury. From the materials used to its design, our Gravity Ice Hybrid Mattress review was excellent. 
Gravity launched with a successful kickstarter in 2017 and is most well-known for its weighted blankets. 
Today, they lead the way with their science-backed sleep solutions. While their weighted blanket is their flagship product, they also sell kids' weighted blankets, a cooling weighted blanket, a weighted eye mask and robe, a pillow, bedding items, and their newest addition – the Gravity Ice Hybrid Mattress. 
Their mission is to bring relaxation to their sleepers' nervous system and they are known for using high-quality materials in their products. 
What Is Inside The Gravity Ice Hybrid Mattress?
The Ice Hybrid brings a combination of memory foam for plush and body contouring, and individually-wrapped coils for support and breathability. More air flows through the mattress and reaches the upper layer, keeping the sleepers cool throughout the night.
The upper layer is a cool gel, which gives a cold sensation to the mattress. Since it is cooled by the air flowing through the mattress, there is no need for external noisy cooling devices or any sort of power. 
How Does The Ice Hybrid Sleep?
Firmness
We rated the Gravity Ice Hybrid Mattress a 7 out of 10 on our firmness test (10 being the firmest) – for a medium-firm rating. While the memory foam provided a soft and plush body contouring experience, especially when sitting on the mattress, we found a lot of support and body weight dispersion once laying. 
Sleeping Style
This makes the Ice Hybrid a great mattress for the side, back, and combo sleepers. You will find lots of support and pressure relief from the hips, all the way up the spine. 
Temperature
The mattress slept cool and is a great option for the hot sleepers. We were astonished with the cold feel of it – as if A/C was blowing through it. Once covered with a mattress protector + sheets, the cooling remained, though not quite as strong. We paired it with the Gravity Cooling Weighted Blanket for full cooling benefits – the mattress delivered a cooling sleep experience and the weighted blanket help stay cool with its moisture-wicking properties. 
Motion Transfer
Thanks to the gel layer and memory foam, we felt very little motion transfer on the Gravity Ice Hybrid. My husband tosses and turns HARD and will wake me up every night if motion transfer is poor. During our testing, I hardly felt his motion and am ranking this mattress with excellent Motion Transfer results. 
How Do I Care For My Ice Hybrid Mattress?
The mattress cover is not removable. In case of staining, you will need to spot clean. The best way to do so is to cover the stain with baking soda, gently rub and let sit for about 10 minutes. You can then vacuum the excess baking soda. 
30% OFF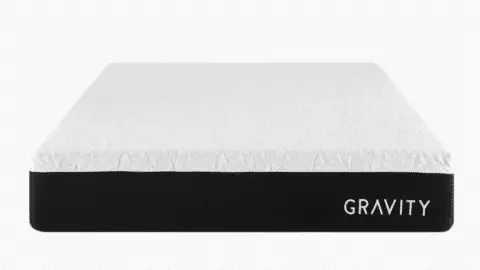 The PLUSES

The MINUSES

Great design! Seriously, those stitched snowflakes are a shame to cover with sheets
The Gravity Ice Hybrid's top cover feels very luxurious and soft to the touch
The cool gel layer and the air flowing through the coils keep your body cool throughout the night even in hot climates
Strong support of the hips and the spine
Ideal for the back, side, and combo sleepers
Nice combination of plush body contouring and support
Fits all sorts of bases and you probably wouldn't need to upgrade your current setup 
Very little smell upon unrolling
Excellent motion transfer results

The Gravity Ice Hybrid is not currently available in Twin
If you're a stomach sleeper, you might find it a little soft 
Hard to clean when stained
While one person can unbox, unroll, and set up the Queen mattress under 3 minutes, using a second pair of arms can help protect a weak back
Share this deal with a friend!