PURPLE KID MATTRESS REVIEW
Purple has literally made my dream come true! My mama heart is so happy to see a Purple Kid Mattress finally hit the market. Kids deserve a healthy and restorative night of sleep, and Purple has designed a mattress exclusively targeting their smaller weights. So if you're on the market for a kid mattress, read on!
Up to $900 OFF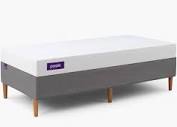 Purple Kid Mattress
Up to $900 OFF a Mattress set with coupon code (click to reveal) and 10% OFF Accessories
Made in the USA
100-night home trial
Free shipping and returns
10-year warranty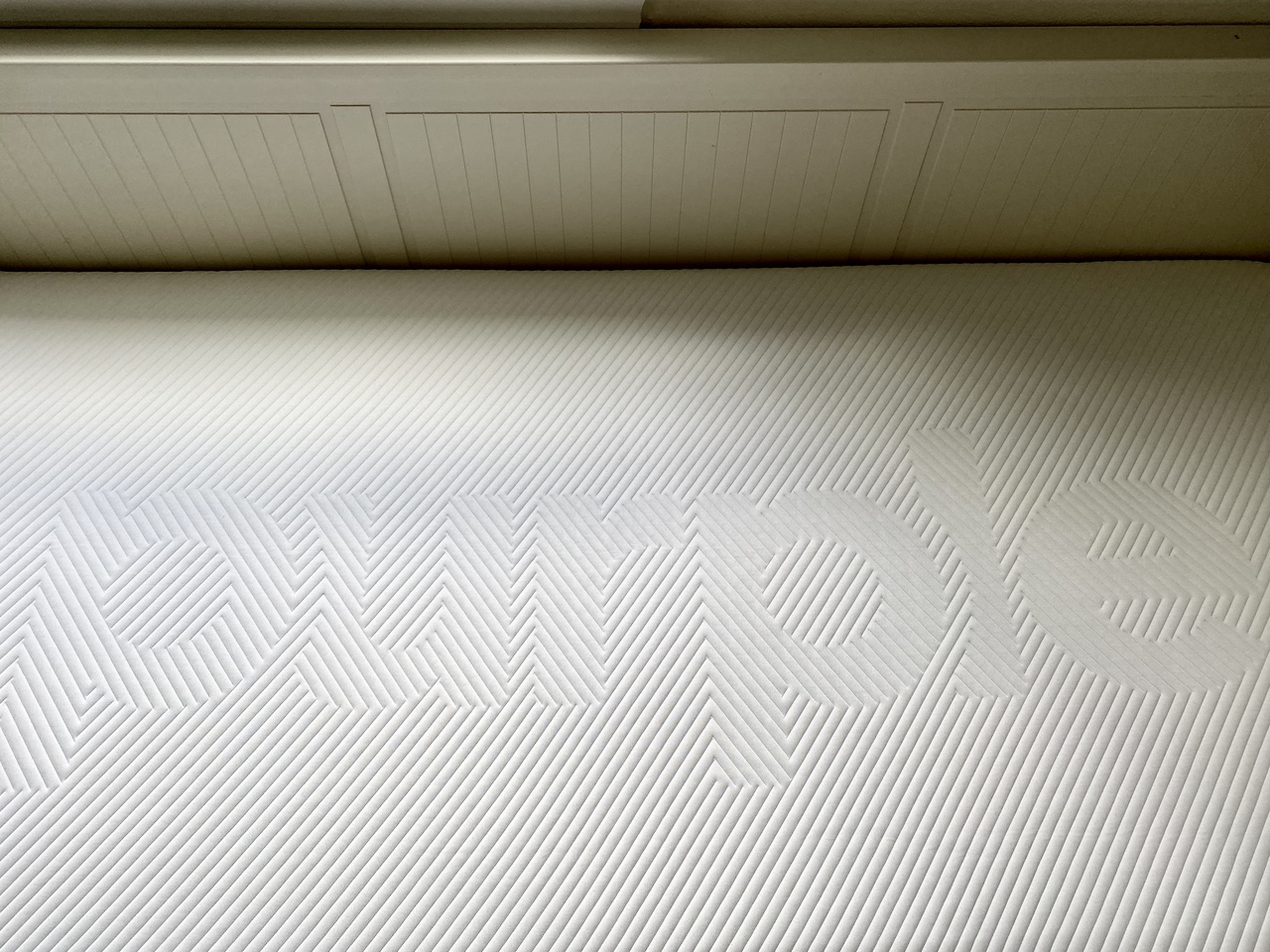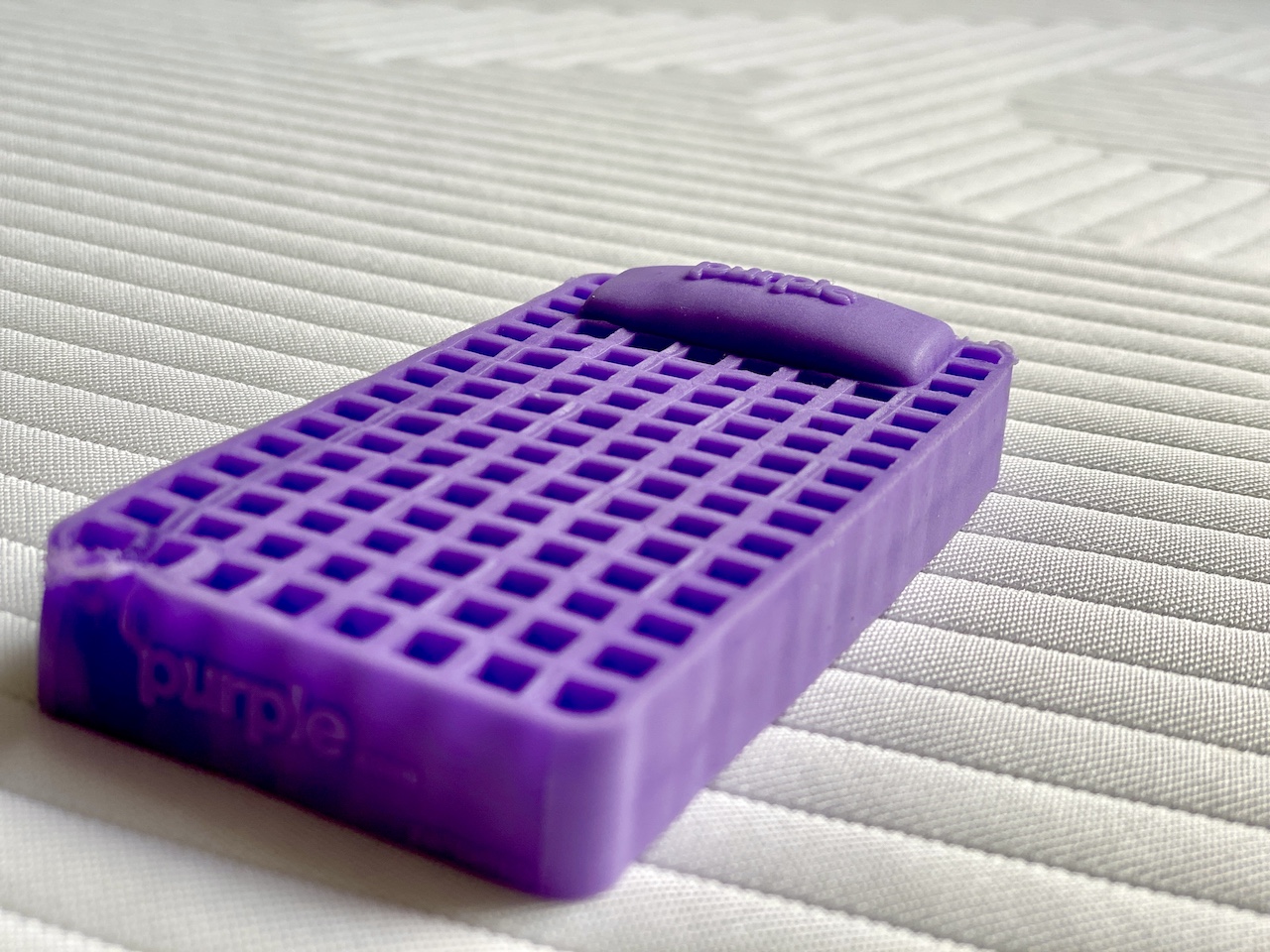 What's Inside The Purple Kid Mattress
In a nutshell:
Machine-washable cover
2″ Purple Grid
Dual-layer comfort foam
Machine-Washable Cover
Purple has designed the Purple Kid Mattress for the kids, with the parents in mind! The cover comes off the mattress and can be machine-washed!! How awesome is that! It is also ultra-stretchable so the kids rip the full benefits of the Purple Grid, as well as breathable so they don't get hot at night!
2″ Purple Grid
The Purple Grid is a thing of absolute beauty. It provides a soft and supportive surface for their growing bodies to sleep and rest on. It helps instantly relieve the pressure they've accumulated during the day and it keeps them asleep longer and deeper.
Dual-Layer Comfort Foam
The Purple Kid Mattress comes with a perimeter of foam around the Purple Grid, has well as two 2.5″ foam layers underneath the Grip. That foam is softer than in other Purple mattresses, and designed to be softer and more cradling for the little bodies.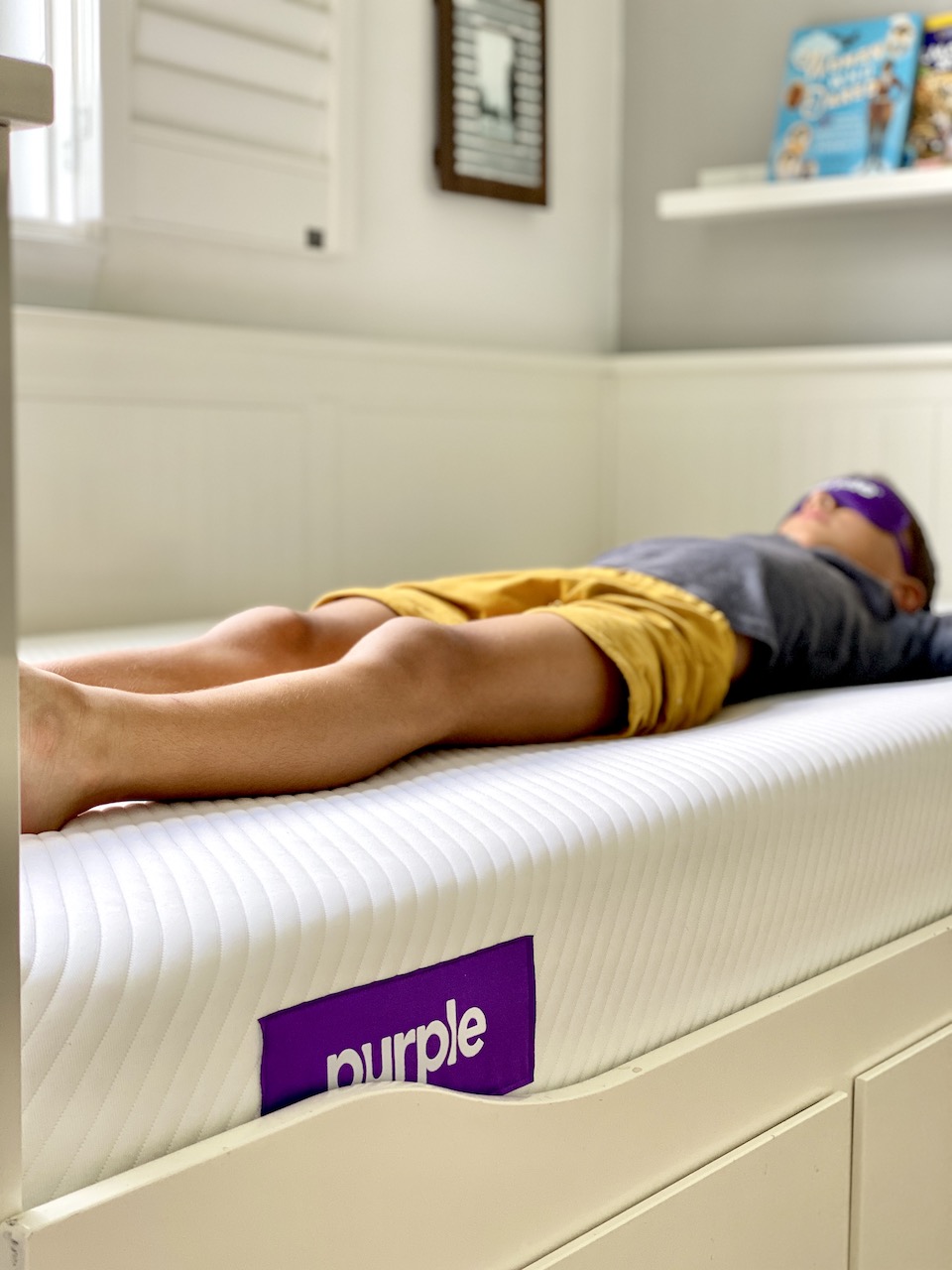 Purple Kid Mattress Sleep Tests
Everything we felt in one box
| Firmness | Temperature | Maintenance | Sleeping Style | Bed Base |
| --- | --- | --- | --- | --- |
| The Purple Kid Mattress is extremely soft and designed for children up to 115 lbs - around 13 to 14 years of age. It is, by far, the softest Purple mattress out there and the perfect firmness for small and light bodies. | Just like any other Purple mattress, the Purple Kid Mattress sleeps temperature-neutral. The Purple Grid is full of large holes by design, which let the air rise and flow through the breathable cover. If your little one is a hot sleeper, the Purple Kid Mattress will be a wonderful mattress to keep them from sweating at night! | This is where the Purple Kid Mattress excels! Its cover is removable and machine-washable, because accidents and messes happen with kids. I always recommend covering a child's mattress with a mattress protector. However, should there be a spill, you can unzip the cover and throw the top part in the washer, then let air dry or dry with no heat. The bottom, grey part, should only be spot cleaned but has very little chances of getting dirty. | The Purple Kid Mattress is an excellent mattress for all children under 115 lbs, and past 2 years old. It would definitely be too soft for a newborn... but starting around age 2, it is a great mattress for back, stomach, and little side-sleepers. | You can lay the Purple Kid Mattress on any flat base - slats, box spring, foundation, adjustable bases, and even the floor. |
Purple Kid Mattress Prices & Discounts
Up to $900 OFF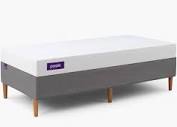 Purple Kid Mattress
Up to $900 OFF a Mattress set with coupon code (click to reveal) and 10% OFF Accessories
So how much does a Purple Kid Mattress cost?
The Purple Kid Mattress is very well priced for such a high-quality mattress. 
Note that it comes in one size only – Twin. Purple has made it lighter than any other of their mattresses, and at only 43 pounds, it is an easy mattress to fit on the top bunk or a loft bed.
It is only 7 inches thick, easy to fit in a kid's bed and to maneuver in case of an accident or a spill!
I also love that Purple has special discounts (10% OFF your order) for military, healthcare professionals, first responders, truckers, and educators. 
Price List updated: March 2021 – pre-discounted prices (not including any current discounts or promotions)
Detailed Purple Kid Mattress Review Conclusion
I am so glad that Purple decided to launch a Kid Mattress. Our kids have loved the feel of the Purple Hybrid Mattress while we were testing it, and were so excited to test out the Purple Kid Mattress. 
Kids' bodies grow so fast and we often forget that they too, need a comfortable and supportive mattress. The difference a good mattress makes in them feeling rested and sleeping through the night is incredible. 
I love that Purple designed this mattress specifically for kids, from age 2 to around age 13 or 14 (up to 115 lbs). It is made to grow with the child and remain comfortable during all those years. Beyond 115 lbs and into the teenage years, naturally transfer your child to the Original Purple Mattress.  
Let's look at our thoughts on the Purple Kid Mattress in more detail. 
Purple was started by 2 brothers – Tony and Terry Pearce. After developing cushions for wheelchair users, that helped with pressure sores, they made a new discovery and invented Hyper-Elastic Polymer. 
That material is not only strong and durable, it can stretch to 15 times its resting size, without ever taking a body impression. 
You have probably used products with the Pearces' patented products (i.e., Dr. Scholl's massaging gel, Jansport backpack straps, etc.) 
In 2013, the 2 brothers decided to give non-medical mattresses a try. After 2 years of development, they had developed a machine capable of producing pieces of hyper-elastic polymer large enough to fully cover a king-size bed. 
And if you wonder why they chose the name Purple? Because this royal color reminds them that their ultimate goal is to treat everyone like royalty!
Find all of our Purple reviews HERE. 
What Is Inside The Purple Kid Mattress?
The Purple Kid Mattress is 7 inches thick and made of a layer of Purple Grid, a perimeter of foam, and 2 lower layers of soft foam, all working together and in a specific order to bring your child comfort and support. 
I love that it is a non-toxic and hypoallergenic mattress. It is Clean Air GOLD and CertiPUR-US certified, meaning that it has gone through rigorous testing for emissions, content, performance, and durability. It is made without ozone depleters, harmful flame retardants, mercury, lead, heavy metals, formaldehyde etc. It also show low volatile organic compound emissions for indoor air quality. You can rest assured that it is a safe mattress to lay your children on night after night. Do not flip this mattress, as all layers are meant to stay put in a specific order.
Machine-Washable Cover
Let's start by taking a closer look at the machine-washable cover on the Purple Kid Mattress. Just like any adult Purple mattresses, the cover is ultra-stretchable, allowing it to move with the child's body and into the Purple Grid. The Grid is there to cradle their little bodies to sleep, and the cover helps them rip the full benefit. 
It is also highly breathable, so the kid doesn't overheat. We have very hot sleepers, and no one sweat on the Purple Kid Mattress. The air travels from the Grid up through the cover and night sweats are a thing of the past. It should also be noted that the cover is made of 35% Cooling PE, which helps the children stay cool at night.
My favorite feature of the Purple Kid Mattress cover however, is that you can unzip it and throw the upper part straight into the washing machine. The grey bottom panel should be fully detached and can only be spot cleaned, which is ok since it shouldn't be getting really dirty. The upper, white mattress cover, however, is prone to spills and nighttime accidents, and it is awesome to know that it can be easily washed and dried so the mattress is always clean and ready for another night of sleep!
2″ Purple Grid
Then comes the famous, 2-inch layer of Purple Grid. It instantly adapts to their little body's shape and moves with them. Kids tend to move around a lot at night, and the Purple Grid is ultra-responsive, popping right back up as the children move, so they never feel stuck in their mattress. 
The Grid is know for relieving high pressure points. With the amount of movement and growth happening in a child's body, giving them a sleeping surface that releases that pressure is essential. They spend nearly half of their childhood sleeping and giving them a mattress than nearly feels like zero-gravity is super important. 
Lastly, the Purple Grid is made of over a thousand air channels and in a hyper-elastic gel polymer, engineered to stay cool. Goodbye night sweats! If you have a hot sleeper on your hands like I do, you will love the Purple Kid Mattress!
Dual-Layered Comfort Foam
Around the entire perimeter of the mattress is a layer of foam, which helps keep their little bodies inside the mattress. 
Below the Purple Grid come 2 layers of foam. That foam is softer than in any other Purple mattresses. It is engineered specifically for the kids' low weight and will offer soft support for children up to 115 lbs. 
The kids will feel hugged and cradled in the foam, helping them fall asleep and stay asleep longer. Don't worry if, as an adult, you find this mattress too soft – you will literally feel like you are falling through the mattress! It is designed for the kids, with their particular needs in mind. 
It is ultra durable and will sustain their little jumps and their growing bodies for years!
How Does The Purple Kid Mattress Sleep?
Firmness
The Purple Kid Mattress is very soft per adults' standards. But keep in mind that it is engineered to provide comfort and support to kids' bodies under 115 pounds. 
I asked our kid testers and they LOVED the Purple Kid Mattress. It has actually found a permanent home in our 7-year old's bedroom. It defines it as "soft and comfortable" and finds himself hugged by the mattress. He absolutely loves it and brags to everyone that he sleeps on a Purple mattress. I'll take his word and sleep test for it – it is soft and perfectly comfortable!
I personally would avoid laying a newborn on it, however. I do recommend using a firm crib mattress until the age of 2, just in case the baby would turn him/herself around. 
Sleeping Style
The Purple Kid Mattress works well for all kids' sleeping styles. 
A child nearing the 115 lbs and sleeping on his/her stomach might start finding it too soft. But most kids until  about 100 lbs will find this mattress comfortable in all sleeping positions. 
The Purple Grid is super responsive, making it an ideal mattress for the kids who move a lot at night!
Temperature
The Purple Kid Mattress sleeps temperature neutral. Its mattress cover is made to stay cool. It is breathable and made with 35% Cooling PE, helping hot sleepers stay cool at night. 
Additionally, the 2 inches of Purple Grid stay cool at night, thanks to the air chambers than allow airflow through the mattress. 
How Do I Care For The Purple Kid Mattress?
One of my favorite features of the Purple Kid Mattress, as a parent, is its machine-washable cover. 
Note that I will always recommend a mattress protector (from crib to California King adult mattresses!). Always protect your mattress investment with a mattress protector! However, accidents happen, and being able to unzip that mattress cover to wash it is life-changing. 
In case of a spill or an accident, unzip the mattress cover and separate it from the lower grey bottom panel. The bottom panel should only be spot washed by hand (no washing machine). The white mattress cover, however, can be thrown in the washing machine and washed on cold with mild detergent and like colors. To dry it, either hang it dry or tumble dry without heat. 
It's as simple as that! Once dry, zip it back up around your kid's mattress for a clean and long night of sleep!
Up to $900 OFF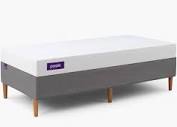 Purple Kid Mattress
Up to $900 OFF a Mattress set with coupon code (click to reveal) and 10% OFF Accessories
The PLUSES

The MINUSES

Hypoallergenic and non-toxic
Made in the USA
Amazing price for Purple!!!
Easy to fit in a top bunk or loft bed
Machine-washable mattress cover
You can shop Purple Kid Sheets and Kid Purple Pillow
Designed for kids
Extra durable, even for little jumpers - will last from age 2 to 13 - 14
Amazing spinal support
Unique, hard-to-describe feeling - only available at Purple
Great pressure relief
Ultra-responsive makes moving easy
Sleeps cool / temperature-neutral
Non-toxic (not chemically treated) knit barrier fire retardant

Kids above 115 lbs (most teenagers) will need to upgrade to an adult Purple Mattress
Only available in Twin size
Not currently available in Canada
Share this deal with a friend!
Silk & Snow Organic Mattress Review 2023 | Non Biased Reviews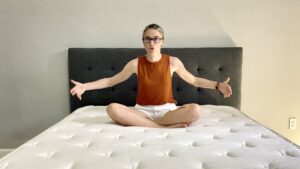 Looking for a 100& organic mattress that won't break the bank? The Silk & Snow Organic Mattress should be top of your list! This is our unbiased review!
Product SKU: Organic Mattress
Product Brand: Silk & Snow
Product Currency: USD
Product Price: 700
Price Valid Until: 12/31/2025
Product In-Stock: InStock