NATURAL FORM SEAT CUSHION REVIEW
If you are like most people, chances are you spend a large portion of your time sitting down. Whether at work. driving, or on the couch, our lives have become so sedentary that we all spend several hours sitting down each day.
So what can you do to get relief and ensure proper posture? Sitting on the new Natural Form Seat Cushion can be a great first step to keeping your spine aligned and healthy.
Let's take a look at it!
13% OFF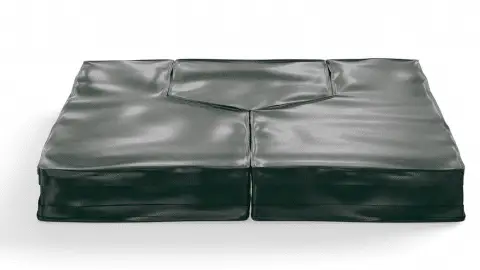 Natural Form Company Policies
Free shipping
Made in the USA
60-day at-home trial
2-year warranty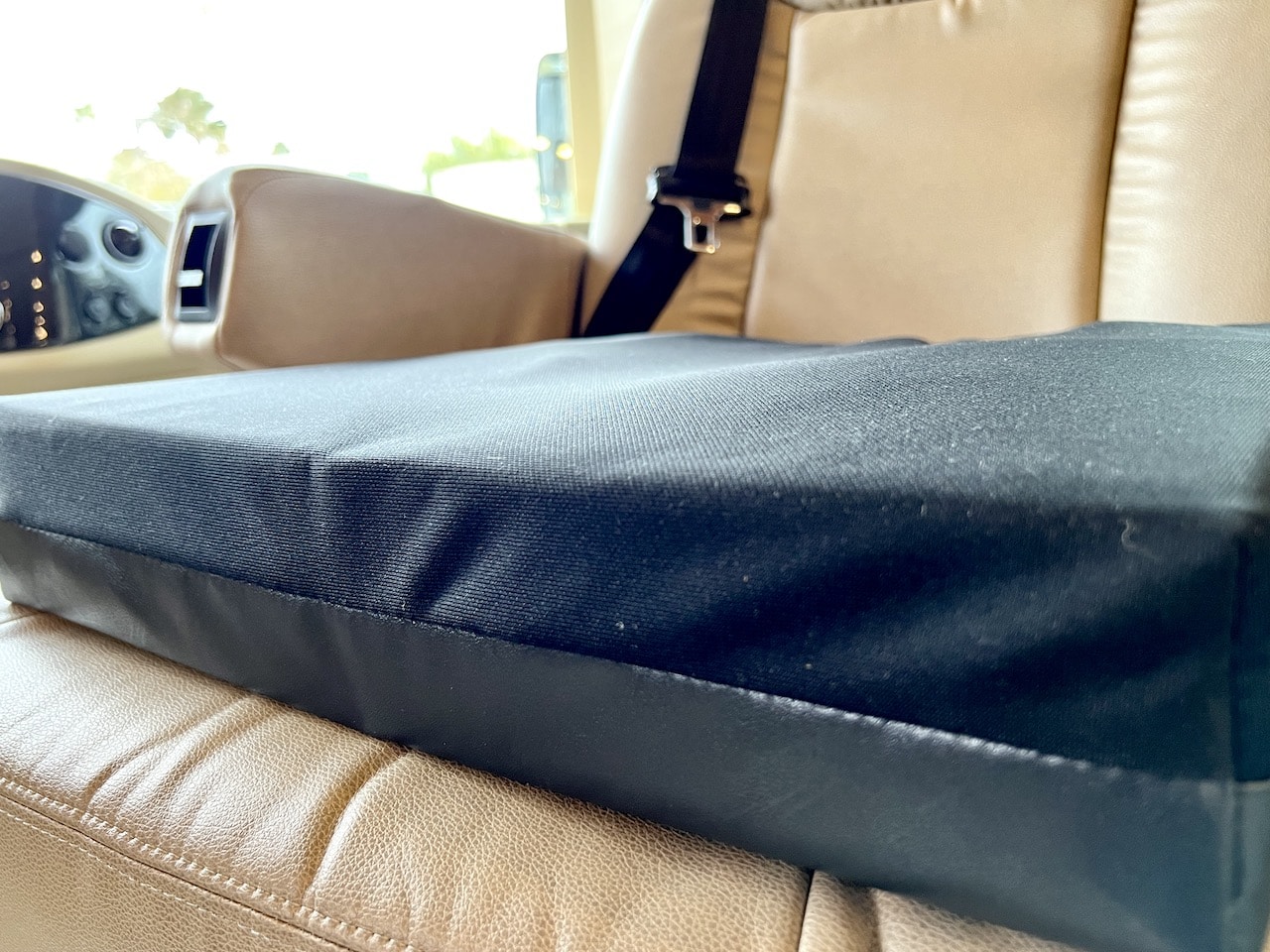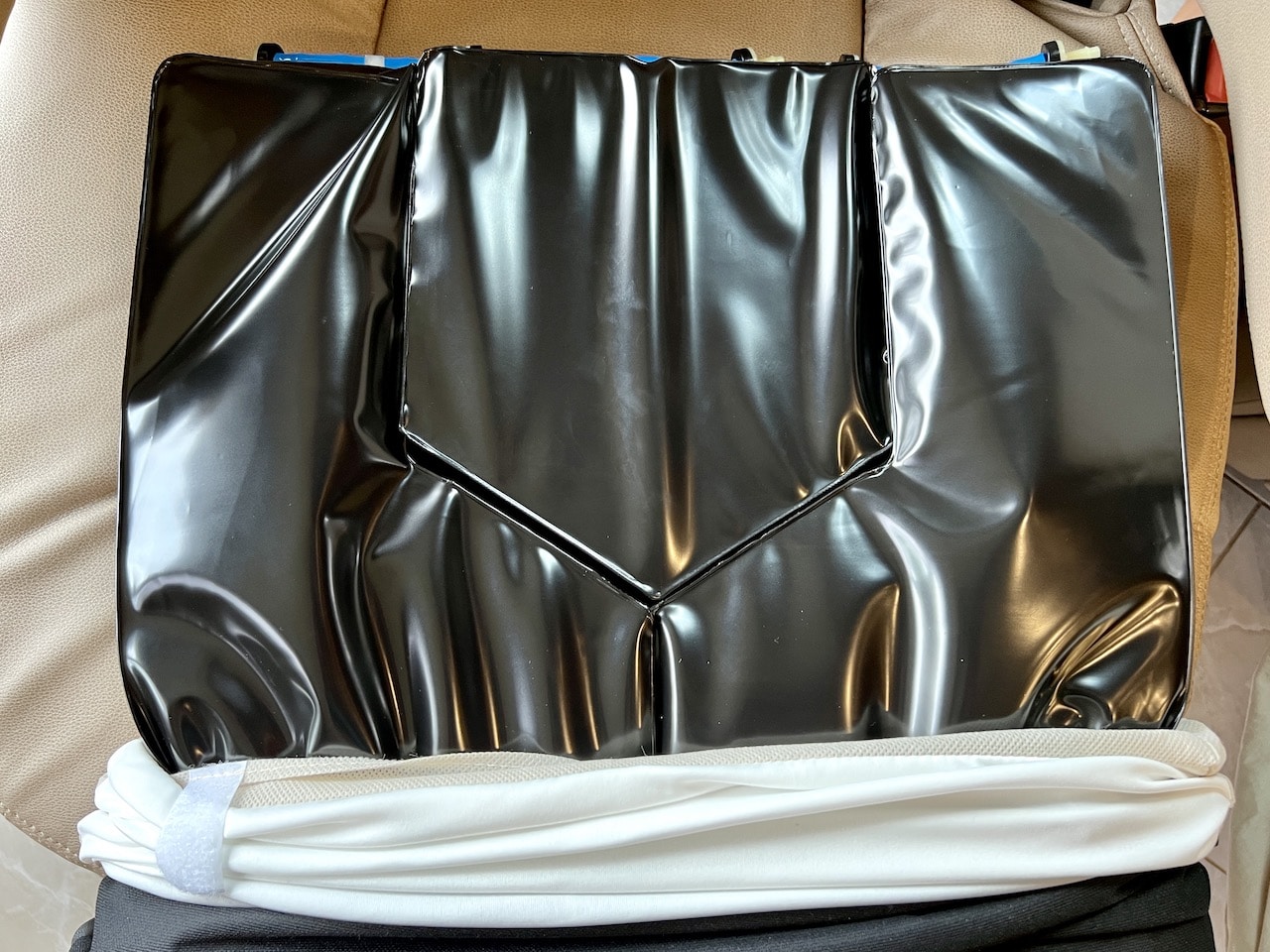 What's Inside The Natural Form Seat Cushion
In a nutshell:
3-piece design
Self-adjusting cells
Breathable cover
Machine-washable
3-Piece Design

The Natural Form Seat Cushion has a 3-piece design for ultimate comfort and pressure-relief. Along the sides of the cushion are two parts supporting the legs and relieving the pressure from the underlegs. The third piece provides pressure relief to the tailbon
Self-Adjusting Cells

The Natural Form Seat Cushions uses a patented technology with an independent cells that adjust to your specific body shape to relief pressure and help align your back in a healthy posture.
Breathable Cover

Not only is the Natural Form Seat Cushion's cover breathable, but because of the 3-piece design, air flows between the pieces to ensure you are not sweating while sitting. The seat cushion's cover is made of a breathable mesh that further lets air flow and keeps you cool and comfortable on those long sitting days.
Machine-Washable
Nothing like a seat cushion you can't wash… The Natural Form Seat Cushion's cover is removable thanks to a hidden zipper, and entirely machine-washable. Simply throw it in your washing machine and let air dry. If something spilled through the cover, use soap, water, and a sponge or cloth to clean the elastic cover.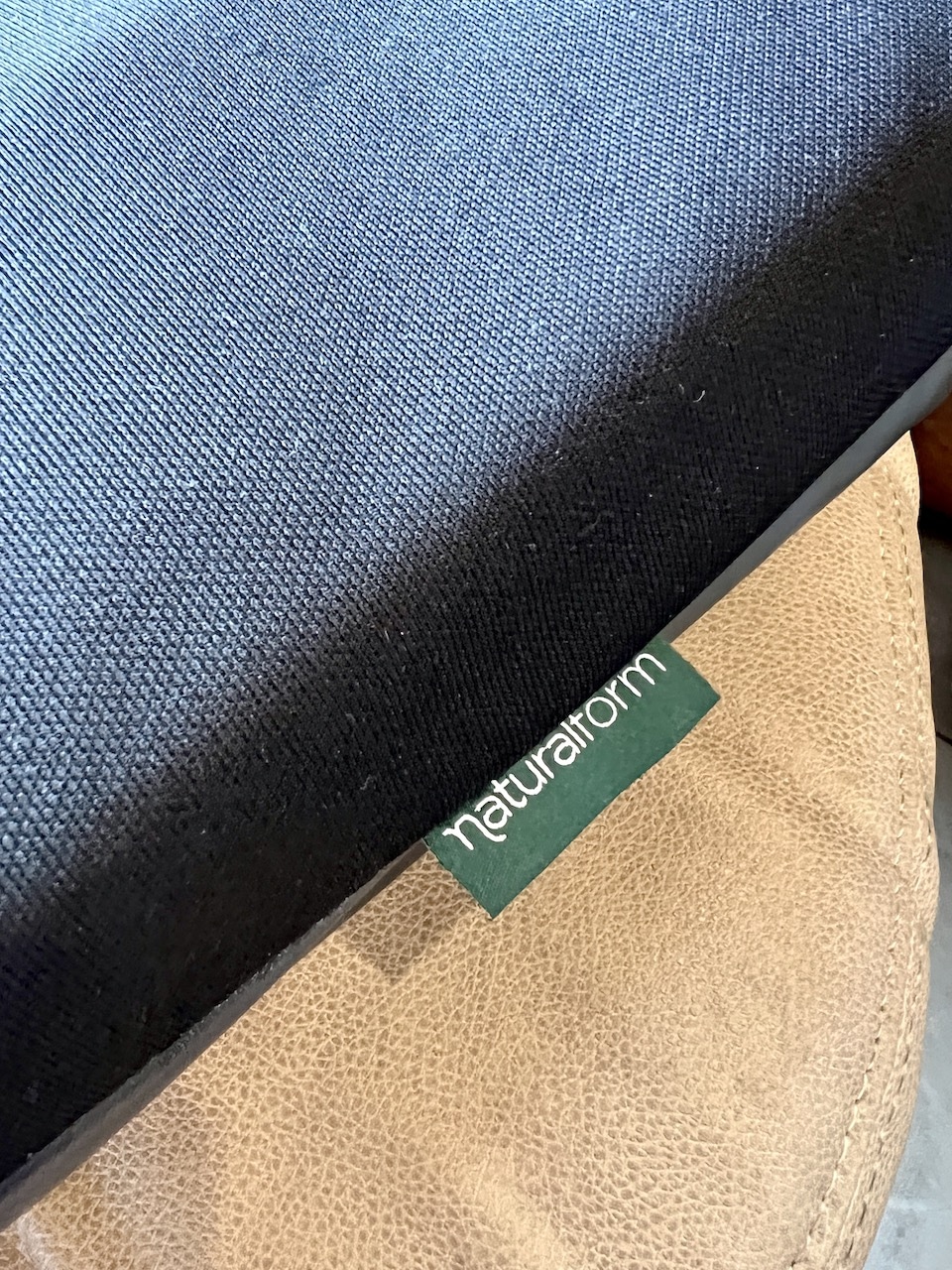 Natural Form Seat Cushion Sit Tests
Everything we felt in one box
| Comfort | Back Health | Temperature | Maintenance | Materials |
| --- | --- | --- | --- | --- |
| If you are purchasing a seat cushion, you are looking to improve the comfort of the chair you'd be otherwise sitting on. The Natural Form Seat Cushion is incredibly comfortable, and the comfort lasts on. Thanks for its independent-cell technology, the seat cushion adjusts to your smallest movements and changes in posture, constantly readjusting to your new position. The Natural Form Seat Cushion has the perfect responsiveness and firmness for ultimate comfort. | Sitting all day impacts your back health. Using the Natural Form Seat Cushion can really improve your posture, hence helping preserve your back. Your spin is constantly re-aligned thanks for the 3-piece design and the independent cells adjusting to your body's shape and changing positions. We found that using the Natural Form Seat Cushion improved the fatigue and pain in our backs, from relieving the pressure in our bodies. | We sleep tested the Natural Form Seat Cushion on a cross-country road trip from Florida to Colorado. This allowed us to test the cushion in hot and cold temperatures. We never sweated or felt hot on this Seat Cushion, thanks to the air flowing through the three pieces and the breathable mesh cover. | When you need to wash your Natural Form Seat Cushion, unzip and remove the mesh cover. The mesh cover can be machine-washed (I recommend air drying it but you can tumble dry on low), while the plastic cover of the cushion itself can we wiped with a sponge, water, and soap. | Natural Form uses a proprietary independent cell technology that instantly adapts to changes in your body's position and pressure. Inside the cover, the cushion is made of 100% CertiPUR-US certified polyurethane foam. |
Natural Form Seat Cushion Prices & Discounts
13% OFF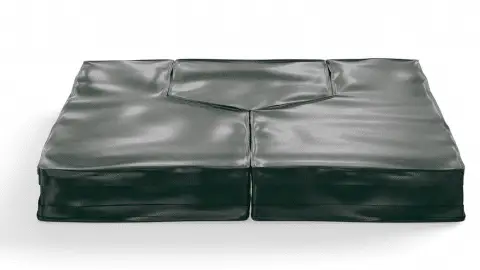 The 3-inch thick Natural Form Seat Cushion comes in 3 different sizes:
16″ x 16″
18″ x 16″
18″ x 18″
We love that all three sizes are priced the same, so price is not a deciding factor.
Think rather about the amount of space you have – will you be using the Natural Form Seat Cushion on your office chair, in airplanes, in your tractor, driving down the road in your truck, on a wheelchair, etc. What amount of space do you have and which size would be most comfortable?
When choosing the right size, make sure that you measure the space you have to ensure the seat cushion fits comfortably, in order to get the full benefits of the pressure relief.
Price List updated: March 2022 – pre-discounted prices. Currently, all sizes are discounted to $95.

Detailed Natural Form Seat Cusion Review Conclusion
Natural Form is one our shortlist for favorite mattress manufacturer. They're products are always very well designed and go the extra yard when it comes to comfort and health. This Seat Cushion is an excellent solution for people sitting for long periods of time, and looking for extra comfort, reduced pressure, and an aligned spine.
We loved the Natural Form Seat Cushion and think it is great value for the price. Let's look at everything we found in more detail!
Natural Form's story starts in the medical world, where, 30 years ago, the medical industry discovered Natural Form founder, John Wilkinson Jr.'s self adjusting technology. He had grown frustrated of conventional mattresses and wanted an adjustable mattress using no pump or motor.
The air pods were born. Developed to "properly displace your body from nagging pressure point," they allow for fine adjustments until you find the perfect pressure relief for your personal needs and preference. Natural Form's goal is to provide its sleepers with pain and ache-free sleep, every night, and thousands of health institutions are using the technology around the world today.
When you purchase a Natural Form mattress, you are getting the only mattress, on the consumer market, with that patented technology. On top of that, Natural Form uses natural materials that can be easily replaced to reduce the cost burden of switching mattresses and the impact to our landfills.
Natural Form is an American family-owned business that has been designing technologically-advanced mattresses for over 30 years. Their three mattresses, including the Refresh Mattress, are designed and handcrafted in Southern Vermont, in factories running off of 100% solar-generated electricity!
Find all of our Natural Form reviews here!
What Is Inside The Natural Form Seat Cushion?
The Natural Form Seat Cushion is made of several parts. A 3-piece inner cushion designed for airflow and comfort, and a machine-washable mesh cover. Let's look at both independently: 
The 3-Piece Design

The pillow itself is made of three pieces that support both the under legs and the tailbone. Make sure to orient it with the two long sides along the legs, and the pentagon-shaped towards the back on your chair.
That 3-piece design has several benefits. It allows air to flow through the pillow to prevent overheating when sitting for long hours. It also allows for specific pressure relief under the legs and under the tailbone.
That 3-piece cushion is made with proprietary technology using self-adjusting cells that work with your body's shape and movements to deliver pressure relief. As your body switches positions during the day, even in the slightest way, it is supported and the high-pressure areas are relieved of pressure instantly.
The inner 3-piece cushion can be cleaned with water, a mild soap, and a sponge. Do not throw in the washing machine.
Breathable Mesh Cover

The cover around the 3-piece pillow is made of breathable mesh. With air flowing through the pillow, it escapes through the mesh and cools you from below.
Our favorite feature of the breathable mesh cover is its washable properties. Easily wash on cold in your washing machine and dry on low tumble or air dry.
How Does The Natural Form Seat Cushion Sit?
Firmness
As you first sit on the Natural Form Seat Cushion, you will feel a fair amount of softness. However, nearly immediately will you find the seat cushion to adjust to your body's shape and needs in terms of support. Throughout the day, as you adjust your position, you will find the cushion to adjust its support to your tailbone, legs, and overall spine.
Spine Alignment

If you suffer from tailbone, leg, or lower back pain, the Natural Form Seat Cushion is a great tool to help alleviate pains and align the spine from top to bottom by relieving the pressures where most needed.
Stability
The Natural Form Seat Cushion has an anti-slip layer at its bottom, giving you stability, even in a moving vehicle, if this is how you will be using the cushion. No worries about the cushion slipping on a tractor seat, airplane, or even a swivel chair at work!
We also loved the handle, which makes transporting the cushion easy from car to work chair, for example.
How Do I Care For My Natural Form Seat Cushion?
The Natural Form Seat Cushion is easy to maintain. The breathable mesh cover is entirely removable, thanks to its zipper. It can be washed in the washing machine on cold, then air dried or dried on low tumble.
Once the mesh cover removed, simply wipe down the cushion with a sponge, water, and a mild soap.
13% OFF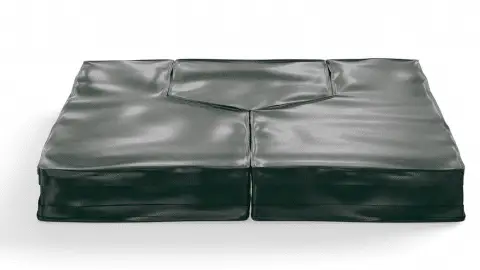 The PLUSES

The MINUSES

Increased sitting comfort
Aligned spine, reduced back and bottom pains
Independent cells adjust to your shifting positions and personal body shape
Several sizes available
Easily transportable
Non-slip bottom for added stability
Sits cool
Machine-washable mesh cover
Share this deal with a friend!
Sleep Artisan Luxury Side Sleeper Pillow Reviews 2022 | Non Biased Reviews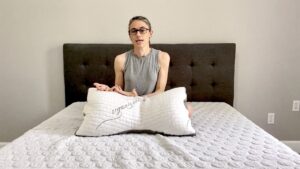 Are you looking for a natural, high quality pillow for side sleepers? This Talalay latex pillow is amazing! Learn more about the Sleep Artisan Luxury Side Sleeper Pillow!
Product SKU: Luxury Side Sleeper Pillow
Product Brand: Sleep Artisan
Product Currency: USA
Product Price: 99.99
Price Valid Until: 12/31/2025
Product In-Stock: InStock