SWEETNIGHT PRIME MATTRESS REVIEW
Nearly 3 years after their last mattress launch, SweetNight has come out with their latest flippable and rotating mattress, with their 4-in-1 SweetNight Prime Mattress.
In this review, we are looking at how SweetNight designed and engineered a mattress that provides 4 firmness levels, to fit everyone's comfort level, sleeping style, and comfort preference. And guess what? The SweetNight Prime Mattress is free of fiberglass!
Let's take a closer look at this all-foam mattress that grows with you, no matter the changes happening in your life.
45% OFF + FREE Gift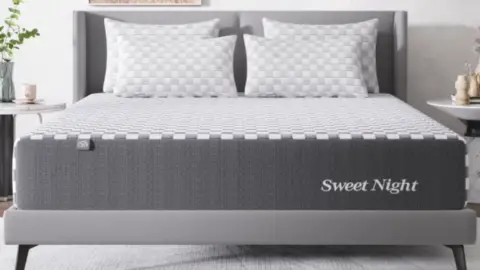 SweetNight Company Policies
10-year warranty
100-night at-home sleep trial
Free shipping and returns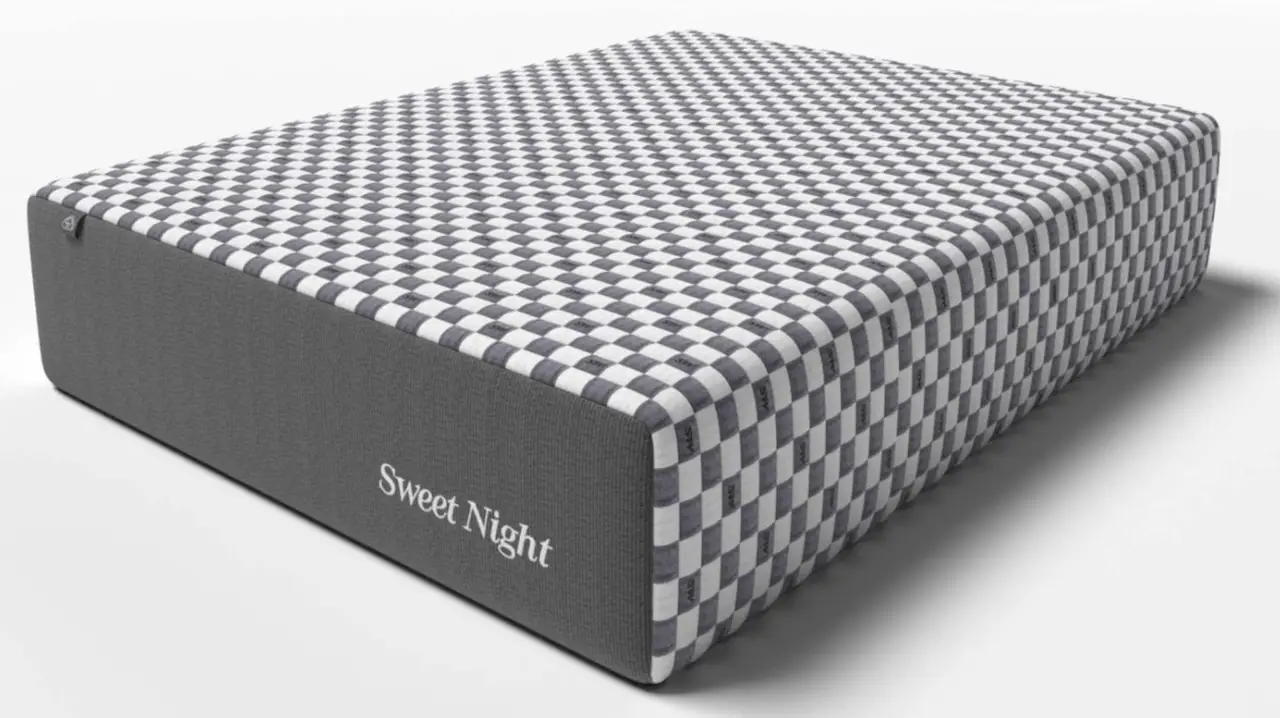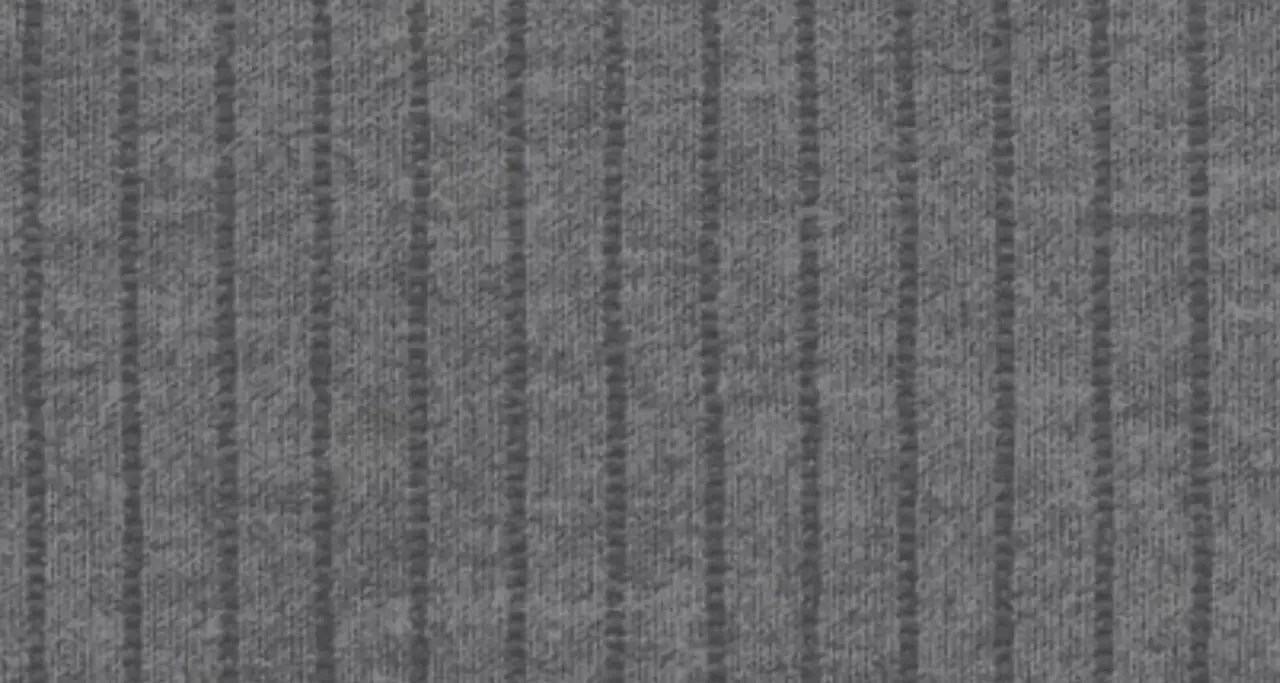 What's Inside The SweetNight Prime Mattress
In a nutshell:
Anti-slip mattress cover
4 layers of CertiPUR-US foams
Contouring curve 4-in-1 firmness
2 thicknesses
No fiberglass
Anti-Slip Mattress Cover
The SweetNight Prime Mattress has a very unique checkered mattress cover. The checkered monogram pattern design is modern looking, but under its good looks, it acts as an anti-slip cover, so your mattress does not slide and move within your bed frame. We found the SweetNight Prime Mattress cover to be breathable, soft, and sleep temperature neutral.
4 Layers Of CertiPUR-US Foams
The SweetNight Prime Mattress is an all-foam mattress made of 4 layers of foam. All foams are CertiPUR-US certified, ensuring no harsh chemicals are used it their processing. As this is a flippable mattress, the softer side boasts a cooling-gel-infused foam at the top, to ensure your body heat is pulled away even on hot nights. The firm side's top layer is made of a firmer heat-dissipating foam, to ensure your body is supported and you don't sweat.
Contouring Curve 4-in-1 Firmness
This is where the SweetNight Prime Mattress is truly unique! SweetNight has designed a mattress made of curved layers of foam with different thicknesses. Each layer is machine-cut from single blocks of foams with different properties and densities to create dynamic firmness zones.
This means that by rotating the soft side of the mattress 180 degrees, you achieve a medium-soft firmness. By flipping the soft side, you will find the firm side of the SweetNight Prime Mattress, and by rotating it 180 degrees, you can lay on a medium-firm mattress.
This engineered design means that the SweetNight mattress is comfortable to all sleeping styles, and designed to evolve with your specific needs. If a medical reason requires you to sleep on a firmer mattress for a while, simply rotate or flip your SweetNight Prime Mattress for some weeks, and get back to your favorite firmness once you are better!
2 Thicknesses
The SweetNight Prime Mattress is available in Twin, Full, Queen, and King. All mattress sizes, but the Twin, are available in 10 inches or 12 inches in thickness. The extra 2 inches come at an extra $100 surcharge.
No Fiberglass
Fiberglass in mattresses is a huge topic at the moment! Thankfully, more and more people are becoming aware of the dangers of fiberglass in mattresses and more and more mattress manufacturers choose to elect a safer method to pass the Flammability Test. We are delighted to see SweetNight designing a fiberglass-free mattress, bringing healthier sleep to your home!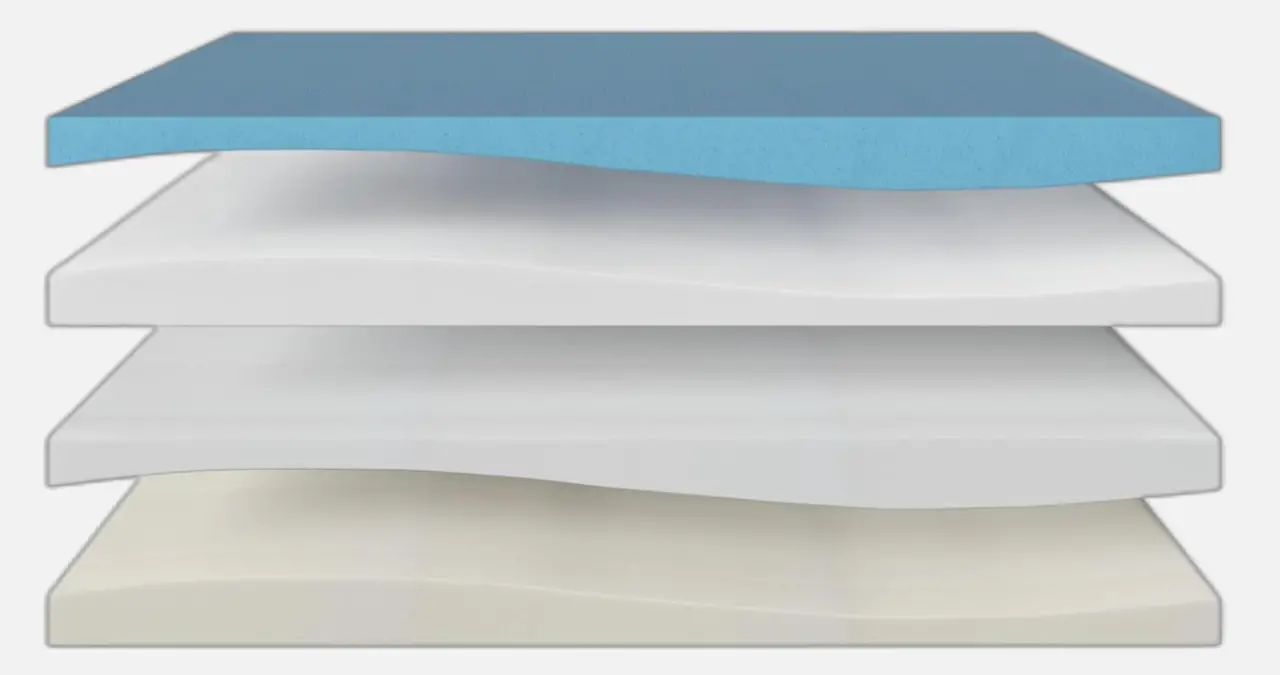 SweetNight Prime Mattress Sleep Tests
Everything we felt in one box
| Firmness | Temperature | Maintenance | Sleeping Style | Bed Base |
| --- | --- | --- | --- | --- |
| What makes the SweetNight Prime Mattress unique is its 4 firmness levels in 1 mattress. Thanks to a its curved foam design, you can change the firmness of your mattress by either rotating, or flipping it. The soft side can either be soft (5/10) or medium-soft (6/10). The firm side can either be medium firm (7/10) or firm (8/10). This allows all sleepers to find their perfect feel between a 5/10 and an 8/10 on the firmness scale. The beauty of those 4 firmnesses, is the ability to change comfort level with your evolving needs and preferences. | We found the SweetNight Prime Mattress to sleep temperature neutral. On either side of the mattress, the top layers of foam are engineered to dissipate your body heat and keep the foams cool to the touch. The checkered mattress cover is also very breathable and does not retain body heat, making the SweetNight Prime Mattress a temperature-neutral mattress on which we did not sweat on hot nights. | The SweetNight Prime Mattress's checkered cover is not removable. In case of a stain, try to tend to it as quickly as possible. Blot excess liquid with a cloth, then gently spot clean by blotting (not rubbing) with a clean cloth, clear water, and mild detergent. Never rub, as that could spread the stain further. I always recommend protecting your investment with a mattress protector! | Because the SweetNight Prime Mattress can be rotated or flipped to achieve 4 different firmness levels, it is an excellent fit for all sleeping styles. We recommend that side sleepers up to 180 lbs choose the soft or medium-soft side, side sleepers 180+ lbs and back sleepers up to 180 lbs will do best on the medium-firm side, and stomach sleepers and heavier back sleepers will prefer the firm side. | You can lay your SweetNight Prime Mattress on any flat base - slats, box spring, foundation, and adjustable bases will work great with this mattress. |
SweetNight Prime Mattress Prices & Discounts
45% OFF + FREE Gift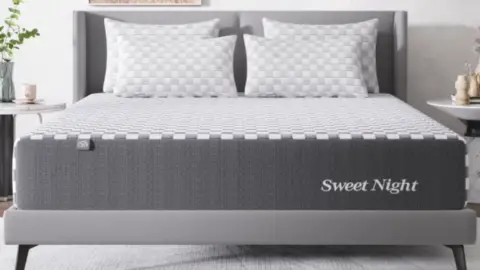 You have several options when it comes to ordering your SweetNight Prime Mattress. The mattress comes in four sizes from Twin to King.
Once you have chosen your mattress size, select the thickness you wish for your mattress. While the Twin mattress is only available in 10 inches, all other sizes (Full, Queen, King) can be purchased in 10 inches, or upgraded to 12 inches. The extra 2 inches come at a $100 premium (in Queen and King) and offer a little more luxuriousness and plushness. They also provide some extra height if you prefer sleeping up higher from the ground.
Make sure to click the box above to see the deepest discounts and coupon codes. Current discount is 25% OFF the SweetNight Prime Mattress and 20% OFF some SweetNight Sleep Accessories with your mattress purchase.

Price List updated: April 2023 – pre-discounted prices for 10″-thick mattress

Detailed SweetNight Prime Mattress Review Conclusion
We love seeing mattress companies innovate and think outside of the box to solve common problems.
Often, a life event (planned or unplanned) such as pregnancy, accidents, surgeries, aging, etc., can impact the way you feel and sleep. Your preferences in terms of sleeping position and mattress firmness can naturally change as well. In that case, having to purchase a new mattress can be unwanted expense and experience, taking a toll on your finances, time, and the planet.
SweetNight has attacked the problem and solved it by developing a curved cut into single block of foam, to create a mattress that adapts to your sleeping style, whether it changes or not. Forget about having to replace the mattress you love, simply rotate or flip it, and you'll find yourself sleeping on a mattress with a brand new feel.
Another detail to point out, as it is gaining much-deserved attention – the SweetNight Prime Mattress is fiberglass free, making it a safe option to bring into your home.
SweetNight was started in 2011 as a mattress-in-the-box company. Their goal is simple – healthy rest should be available to all! Their first products were affordable mattresses, and they have since then developed more products to give sleepers a better chance at deep and restorative sleep. Outside of the SweetNight all-foam and hybrid mattresses, you will find a mattress topper, a pillow, an eye tech mask, and the mobile warming blanket.
Today, SweetNight is shipping worldwide, which is an amazing feat! Their products are available in 130 countries and they have served over 100 millions sleepers! The company has grown to over 2,000 employees supporting their mission around the world.
Find all of our SweetNight Reviews here.
What Is Inside The SweetNight Prime Mattress?
The SweetNight Prime Mattress is a 10-inch thick mattress, upgradable into a 12-inch thick mattress. Made entirely of foams and manufactured in China and Indonesia, we like to see that SweetNight has not tried cutting corners on quality. They designed a fiberglass-free mattress with foams that are CertiPUR-US certified and engineered to sleep cool, and an OEKO-Tex mattress cover with non-slip properties.
Let's look at what the SweetNight Prime Mattress is made of, starting from the softer side up. Note that if you flip it, the top layer would be the firm foam layer discussed further below.
Soft Foam – Cooling Gel-Infused Foam

The softest layer in the mattress, which will be the top layer if you choose to sleep on the Soft / Medium-Soft side of the mattress, is a layer of cooling-gel infused foam.
That foam is plush and mildly contouring. It feels soft and provides several inches of deep pressure relief. If you rotate your SweetNight Prime Mattress to the Soft version, your body will hit about an extra inch or so of pressure relief, than if you rotate it to its Medium-Soft version. We liked the coziness of this softer foam as it cradles the body to sleep, while remaining thin enough to not feel stuck in the mattress.
As it is infused with cooling gel particles, its role is to draw away your excess body heat, which it does well. We did not sweat on the SweetNight Prime Mattress during our test nights and thought that it slept temperature neutral (neither hot nor cold).
Transition Layer

The Transition Layer is a curved cut on the side that touches the cooling-gel pressure relief foam. At its bottom, it is a straight cut, aligning with the third, more supportive, foam layer.
That Transition Layer is firmer than the first foam, as it transitions your body into more firmness. It starts providing support to your body, without jeopardizing the soft feel of the mattress, which many love. If you sleep on your side, this layer is providing pressure relief to your higher-pressure points found in the hips and shoulders.
Support Layer

The third layer of foam is the firmest in the mattress. If you sleep on the Soft / Medium-Soft side of the SweetNight Prime Mattress, this is the layer that brings support to those high-pressure points, ensuring they do not dip to deep into the mattress, which would create an unhealthy curve in your back. For you, this is the core of the mattress as it ensure proper spinal alignment so you wake up refreshed, with no pains or aches.
If you sleep on the Firm / Medium-Firm side of the SweetNight Prime Mattress, the Support Layer will be the second layer in your mattress, situated right underneath the Firm Comfort Layer. Your body will hit it within a couple of inches of laying on the mattress, and it will support your joints and bones, as well as align your spine in a healthy position. With less pressure relief, we recommend the Firm / Medium-Firm side to back and stomach sleepers, and only to side-sleepers with either a medical reason to require more support, or a strong preference for firm mattresses. 
Firm Comfort Layer

The Firm Comfort Layer is the bottom layer of the Soft / Medium-Soft side, and top layer of the Firm / Medium-Firm side. It is designed with cooling gel pearls and open cell technology that help bring in more cool air into the mattress and avoid your over heating. During our sleep test on the Firm side, we did not sweat and experienced temperature-neutral sleep as well.
A denser comfort layer than the Soft Foam, this firmer foam is giving the right amount of pressure relief to the back and stomach sleepers. It ensures the heavier areas of the body do not have direct pressure applied to them, and allow for a natural spine curvature. Under the first inch or two of pressure relief and plush comfort (depending on how you rotated your SweetNight Prime Mattress), your body will hit the firm foam below for spine and joint alignment.
How Does The SweetNight Prime Mattress Sleep?
Firmness
This is where the SweetNight Prime Mattress shines. Based on how you rotate and flip your mattress, you can achieve 4 different firmness levels. See this drawing to better understand how the layers of different densities and properties align on top of each other to provide different comfort levels.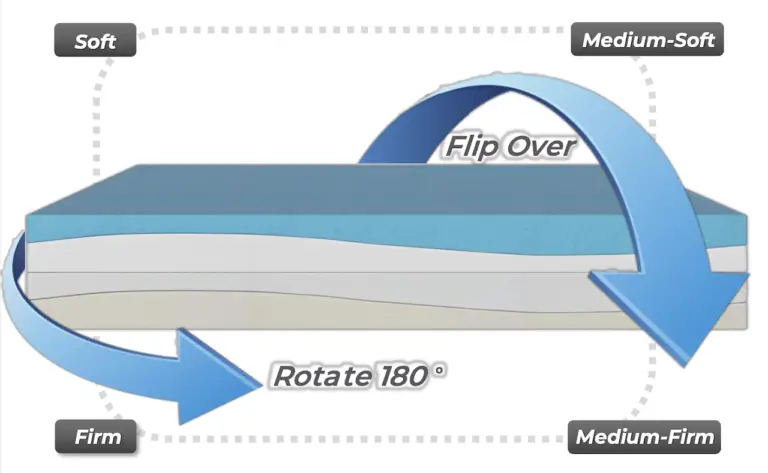 As you look at the graph below, focus on each side independently. The blue foam represents the Soft Foam. If you rotate your SweetNight Prime Mattress to have more blue Soft Foam under your chest, you will be sleeping on the Soft side. Rotate it 180 degrees, you now have less blue Soft Foam and thicker Transition Foam, giving the mattress its Medium-Soft firmness.
Flipping the mattress to its firmer side up (tan-colored foam up, in the image above). You will achieve Medium-Firm comfort by having more of the tan Firm Comfort Layer under your chest area, and achieve Firm comfort by having less of the Firm Comfort Layer under your chest, as your body will more quickly touch the Support Layer, which is the firmest in the mattress.
We rated each firmness level as follows:
Soft: 5/10
Medium-soft: 6/10
Medium-firm: 7/10
Firm: 8/10
Sleeping Style
Because of the four comfort levels available on the SweetNight Prime Mattress, it works well for nearly all sleeping styles.
Soft side: We recommend the Soft side of the SweetNight Prime Mattress to side-sleepers up to 180 lbs exclusively. It will provide the pressure relief side sleepers need to sleep comfortably, and enough support to keep their spines aligned. Heavier side-sleepers need to be looking for more support to ensure their high-pressure areas don't sink too deep into the softness.
Medium-Soft side: the Medium-Soft side of the mattress provides enough support for side-sleepers above 180lbs to lay in a healthy position. It is also a great option for lighter side-sleepers with back pain, or those who prefer a firmer sleeping experience. Lighter-weight back sleepers who prefer softer mattresses should also enjoy the comfort of the Medium-Soft side.
Medium-Firm side: we recommend the Medium-Firm side to side-sleepers 180+ lbs who have back pain or prefer firmer beds, and to back sleepers up to 180 lbs.
Firm side: the Firm side will be very comfortable to heavier back sleepers, back sleepers who prefer a firmer mattress, and most stomach sleepers.
Temperature
SweetNight uses several ways to keep the Prime Mattress' temperature down. Its mattress cover is breathable, and instead of trapping your heat, it transfers it down into the layers of foam.
While the comfort foams are different on each side of the mattress, both are infused with cooling gel and engineered to dissipate your extra body heat. We tested the SweetNight Prime Mattress in Florida and did not suffer from the heat. We consider this mattress to sleep temperature neutral, which works well in all climates.
Motion Transfer
With a total of 10, or 12, inches of foams, there is virtually no motion transfer. The motion is very isolated under each sleeper, which makes the Sweetnight Prime Mattress a great mattress for couple.
How Do I Care For The SweetNight Prime Mattress?
The The SweetNight Prime Mattress cover is not machine washable, and I ALWAYS recommend protecting your mattress investment with a waterproof mattress protector.
Spills and accidents unfortunately happen… If you do notice a stain on your Sweetnight mattress, tend to it as quickly as possible with a clean cloth, water and a mild detergent. Spot clean the stain without rubbing it to avoid spreading it. 
Let's now talk about your natural latex foam layer. You have ways to ensure it lives a long and happy life, while ripping all of the support and pressure relief benefits for many years. Simply rotate and/or flip it once every 6 months! To do so, unzip the mattress cover and flip and rotate the latex layers (do not flip the entire mattress)! You will gain 2 to 3 times the life of your comfort layer by doing so!!
45% OFF + FREE Gift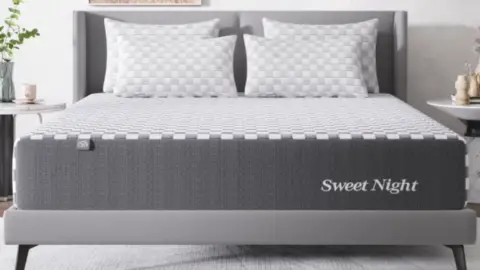 The PLUSES

The MINUSES

4 firmness levels in 1 mattress
Queen under $1,000 (10" model)
Incredibly plush and comfortable on the soft side
Perfect amount of pressure relief and support on the firm side
Sleeps temperature neutral
Fiberglass-free
Choose your thickness (10" or 12")
Excellent motion isolation
Easy to flip or rotate for a new comfort level without having to trash and replace the whole mattress
CertiPUR-US certified foams
Ships to 130 countries

Not made in the USA
No Cal. King or Twin XL for Split King option
Most frequent questions and answers
Share this deal with a friend!
What types of mattresses does Sweetnight offer?
Sweetnight offers a variety of mattresses, including memory foam mattresses, hybrid mattresses, and innerspring mattresses. Each type has its own unique features and benefits, and you can choose the one that suits your sleeping preferences and needs.
What is the warranty period for Sweetnight mattresses?
SweetNight mattresses come with a 10-year limited warranty. This covers any manufacturing defects or material issues, but it does not cover normal wear and tear, damage from misuse, or changes in firmness preference.
Are Sweetnight mattresses good for side sleepers?
Yes, SweetNight mattresses are designed to provide proper support and pressure relief for side sleepers. Their memory foam and hybrid mattresses are particularly well-suited for this sleeping position.
Do SweetNight mattresses sleep hot?
No, SweetNight mattresses are designed to provide good airflow and temperature regulation, so you won't feel too hot or too cold while sleeping. However, if you tend to sleep hot, you may want to consider a hybrid or innerspring mattress, as they tend to sleep cooler than all-foam mattresses.
How do I choose the right firmness level for my SweetNight mattress?
SweetNight offers mattresses in a range of firmness levels, from soft to firm. To choose the right one for you, consider your preferred sleeping position, and personal preferences. Side sleepers generally prefer softer mattresses, while back and stomach sleepers may prefer firmer options. If you're unsure, SweetNight offers a 100-night trial period, during which you can test out the mattress and see if it's right for you.