Brooklyn Bedding Spartan Mattress Review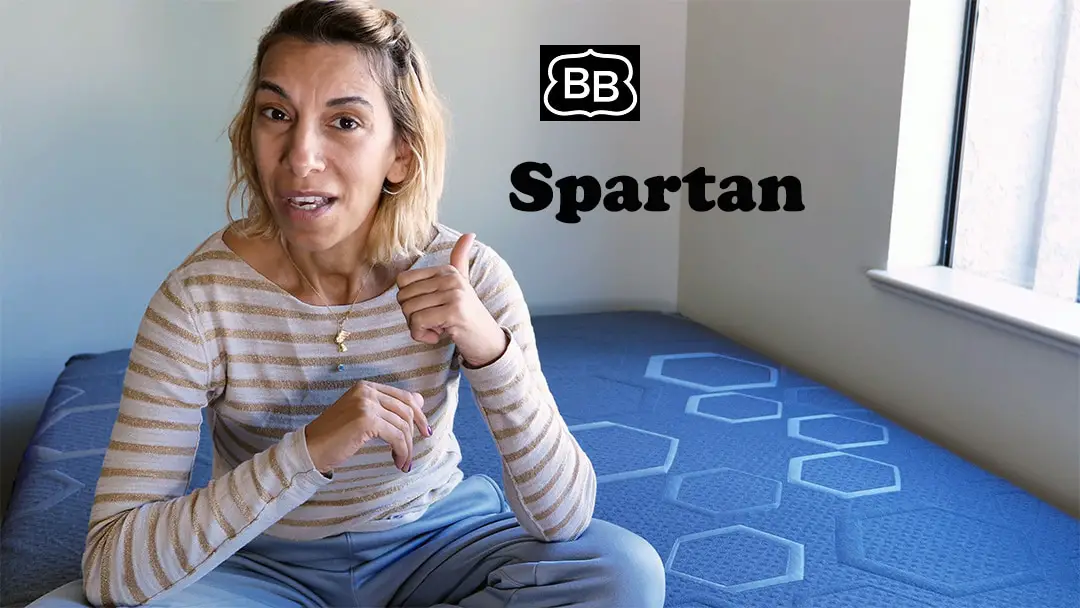 The Spartan is the latest and arguably greatest mattress manufactured by Brooklyn Bedding here in Phoenix, Arizona.
It is a sharp looking mattress which takes comfort to a new level. It is the first mattress that I have slept on that allows you to sink into the mattress (the way a side sleeper enjoys) yet is fully utilizing a coil system to support heavier folks. Their Nanobionic technology is designed for recovery of athletic types. I'm sure you can figure out that my petite frame is not "athletic". However, I do suffer from some chronic injuries and felt a good deal of relief when I would wake up on the Spartan.
Spartan Video Review Plus Factory Tour
Go with me on a month long journey from the factory where I picked out my Spartan to my at home sleep trials.
30% OFF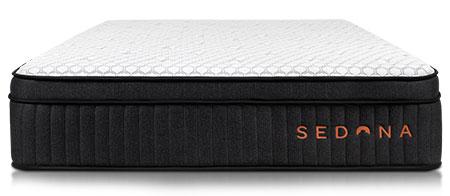 For those of you who don't like to watch videos, or those who have already seen it, here is the transcript of the above video:
3 weeks ago I went to visit Brooklyn Bedding factory to check out what's new, I heard they launched a couple of new mattresses. It also makes sense to me since I live in PHX.
Personally, I love to stop by whenever I can wherever I am to at least say Hi to people I work with, so it was a no brainer to stop by and take a tour.
Ever since I was a kid I was mesmerized by how things are made, I always dreamed and imagined how things looked like in a factory and how products are created. I used to watch a show called " How it's made" it always fascinated me. And today, I consider myself lucky being able to go (and take you with me) on a factory tour!
I was Charlie in a Willy Wonka factory for mattresses! Absolutely stunning. Here's why: Let me take you back in time. Almost a year ago I went visiting the same factory for the first time, with anticipation and excitement. I walked in and of course I was thrilled. But it didn't seem to have that life in it. Not many people working or machines operating that day. Still, I thought that was cool. Flash forward to 3 weeks ago, same people I met with, same factory but once we opened the doors and entered it was magical. Almost all machines were working, the floor was full of materials, coils, foam blocks on top of foam blocks, forklifts honking left and right, mattress boxes being loaded and ready to be shipped, and of course employees= working hands. The floor was packed.
Maybe it was just a different day when I visited last year, but the factory was WAY busier this year. Are Brooklyn bedding's sales up that much? Honestly, I don't know, but I'll give you the most interesting observation about the factory. Last year I tested a mattress brand that without a doubt had a made in china tag on it. This November I saw the same brand being manufactured out of the factory here. I don't know if this was due to trumps tariffs on china. What I do know is that this factory is full of workers producing tons of products that could have been manufactured elsewhere.
So today I am here to tell you all about the Spartan mattress! Before we start let me tell you how backed up I am with my testing schedule and the reason of my visit that day was to see some new products, a quick factory tour then leave. The moment I sat on the Spartan that was in the showroom, I knew it was special. Visually, it was unlike any other mattress I have seen. (It also had that masculine feel). Thinking about all the projects waiting for me to be finished and the deadlines, still I chose to not leave without a Spartan. I know, I was kicking myself but at the same time I was so impressed by that first impression, I knew I had to test the Spartan and give you a feedback.
To begin with, this mattress is a KEEPER! I normally donate mattresses I am done with and just keep the few unique ones. The Spartan is staying. (this could easily be the beginning and end of my video, the quickest review video ever, but it's not.) so let's talk about the construction and who should buy the Spartan. Unfortunately, it does not have a zipper to take a peak into it but here's what's inside the mattress:
Hybrid construction allows for larger folks
You sink in just enough to enjoy side sleeping
Works on an adjustable frame
I'm not a scientist but it is possible that the nanobionic tech is what made me so happy after sleeping on it.
It is on the expensive side
My blog is generally focused on my sleep experience, but my husband decided to chime in with a few thoughts. Given that he is larger than I, it made sense to get his take. Essentially, he was shocked that he could "sink" into the mattress on his side or back, yet not wake up with pain from sinking in too much. The balance that the Spartan achieves is pretty amazing.
What is Inside the Mattress?
Three levels of firmness let you decide the level of support you need.
They utilize Nanobionic® technology, which is meant to transform body heat into waves of energy.
A 1.5" top layer of CopperGel Energex™ foam provides responsive contouring with targeted pressure point what's cool about copper is its antimicrobial properties.
Infused with TitanCool, A second 2" layer of hyper-elastic TitanFlex™ foam provides ultimate comfort with immediate response technology that adjusts to your body each time you move.
A third 1" Swirl Visco-Elastic Memory Foam layer provides deeper compression support with added cooling.
An 8" base of up to 1,189 individually encased Quantum™ Edge coils delivers ultimate pressure point relief while decreasing motion transfer.
A 1" high density foam base adds durability to the mattress.
By combining an elite performance fabric with Nanobionic® technology—registered for general wellness with the FDA—and the patented advanced cooling of TitanCool™, the Spartan helps you reset and rejuvenate quicker by harnessing and recycling the body's natural energy throughout the sleep cycle. It's like that extra boost of energy we seek and look forward to when we wake up in the morning!
Who Should Buy the Mattress?
I realize that they market it for athletes, so that is probably their target market. From my perspective, I think that this is a good choice for people that are larger, but not quite in the Big & Tall category. I think those of you who are REALLY HEAVY will probably sink in a bit too much. That said, this is a sturdy well designed mattress that is going to be the right fit for side and back sleepers of all sizes up to say 350+ pounds. If you are a stomach sleeper you are going to want their more firm option, as I tested the medium version.
What Type of Bed Frame Works?
Here are the types of Frames that will work:
Solid Platform
Solid Foundation
Slatted Base
Works Well on Adjustable Bases
Here are the frames that won't work:
Slatted frames with larger than 3″ between each plank
When it comes to adjustable bases, The Spartan is one of the few thick mattresses that I was able to test, that showed to great form and movement and conformed well. The cover did not crunch up and when lifting the foot, the mattress didn't stick out.
I am happy to share with you amazing sleep results on this mattress. A lot of comfort and support with great edge support and minimal motion transfer. When laying on my side, I have noticed my shoulders and hips sitting in the right spot with just the right amount of snug.
It is not every day that I get to try a mattress that gives me so much comfort especially when it comes to my back/ spine. All in all, a wonderful mattress for all sleeping positions and sleepers with all body sizes. Actually, so wonderful that I am done testing it but never done sleeping on it. While other mattresses I am finished reviewing go to storage or a home in need, I think I will be sleeping on the Spartan for quite a while.
Price Table
| Twin | Twin XL | Full | Queen | King |
| --- | --- | --- | --- | --- |
| $1,399 | $1,449 | $1,699 | $1,999 | $2,399 |
| 120 Night Trial | 120 Night Trial | 120 Night Trial | 120 Night Trial | 120 Night Trial |
Here's one thing not everyone might agree on, the price tag. This mattress sells for $1,999 in Queen size. I know you are probably thinking I can get something similar and a better deal, but it won't be the same quality. After all The Spartan is Made in America. That alone is a BIG DEAL. I am saying that because I saw the work they do, the machines they operate and the countless hours they spend at Brooklyn Bedding factory to give you a flawless mattress… Well, many of them.
So I would rather put it that way, The Saprtan Mattress is a high quality product at a competitive price made in the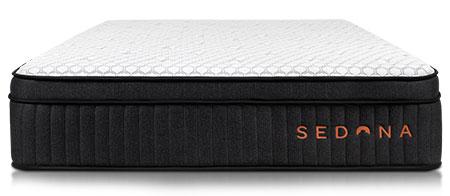 30% OFF
Brooklyn Bedding Mattress
30% OFF site wide with coupon code (click to reveal). 20% OFF everything else with our exclusive Promo Code NONBIASED20