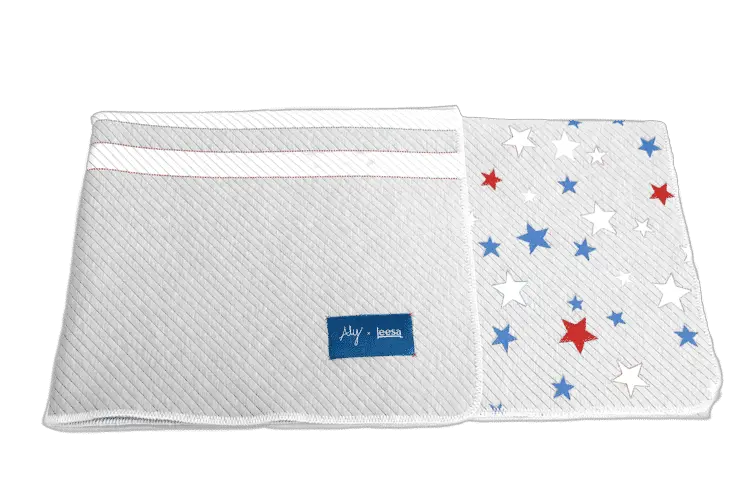 Anyone who follows me knows that my Leesa Blanket is never far from me.
Seriously, in the winter I am attached to it just like Linus is to his (Charlie Brown).  But that doesn't explain what I did today.
I knew that Aly Raisman was a brand ambassador at Leesa and I knew that she had a special limited edition blanket for sale on their website.  What I didn't know was why.  So, I started surfing the Leesa website until I found that ah ha moment.  On their page they have a Aly X Leesa logo, and then "For every-limited edition blanket sold, a percentage of profits will be donated to Heading Home."
At that point two things crossed my mind.  First, there has to be more to the Aly Raisman story than just that of the Olympic hero with 6 medals.  Second, if she found a cause worthy of her time and attention the least I could do was help out by buying one myself.  The added benefit is that if one of my family members runs off with my favorite blanket, now I'll have a backup.
While buying Aly's special blanket, I also noticed something cool.  In the checkout cart Leesa offers Military, First Responder, Teacher and Student Discounts of 12.5%.  Seriously, the more time I spend examining the way that Leesa does business the more I love them.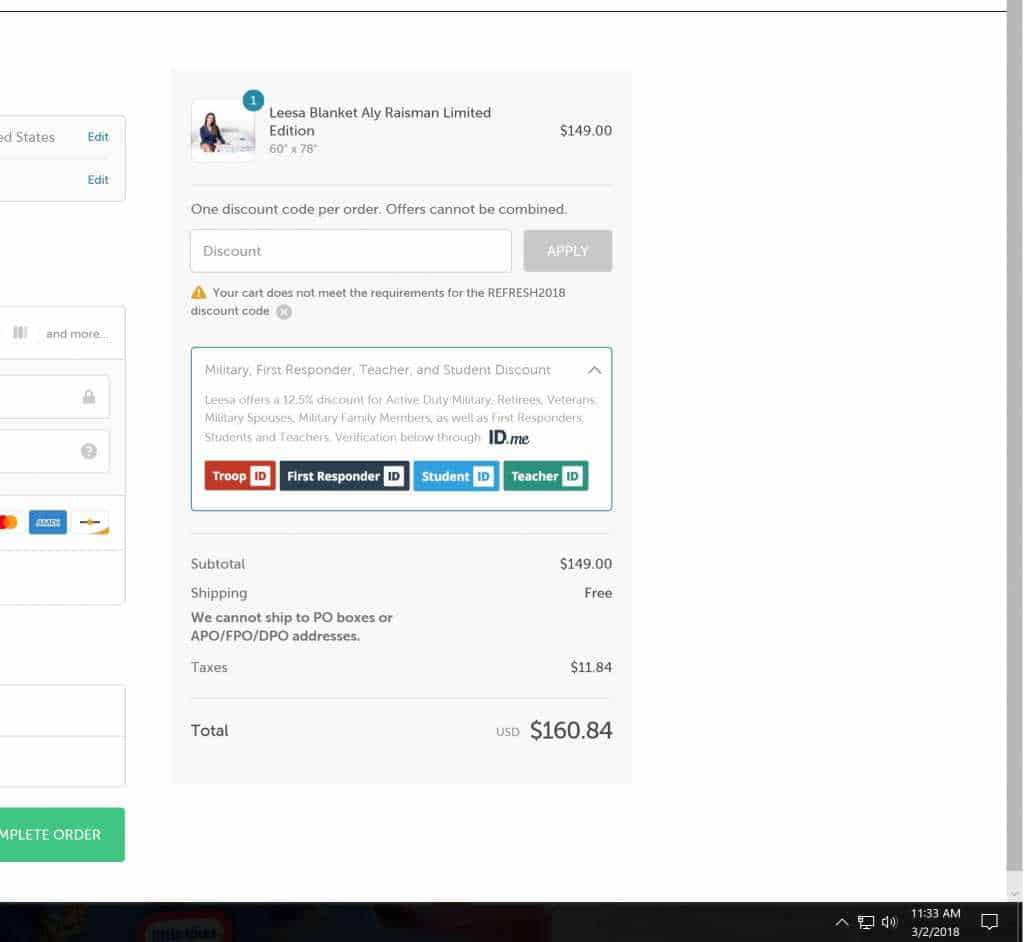 Here is my plan, I'm going to shoot a few pictures and a video of the new blanket and show you a comparison to the original Leesa Blanket.  Depending on shipping and my schedule that video probably won't come out for a couple of weeks.  In the meantime, I have reached out to Leesa to let them know that I bought the Aly blanket and that I plan on shooting a review video of it.  I asked them if I could do an interview with Aly to discuss her inspiration behind the design and her involvement with Heading Home.
Aly Raisman Interview
Crossing my fingers… Check back soon.
Unboxing Video
Well I need to get it first, so check back in the middle of March please.
Unboxing Pictures
Here is the standard Leesa blanket on a Leesa mattress on a Leesa foundation.  Check back in a couple of weeks and I'll have photos of the 2 Leesa blankets side by side so you can compare them.