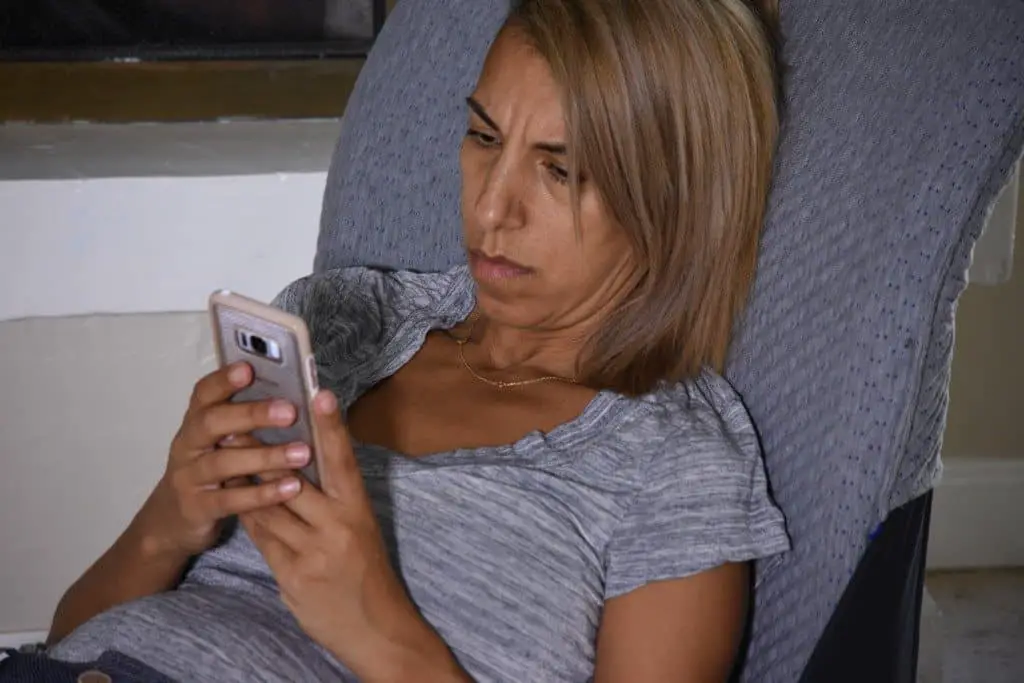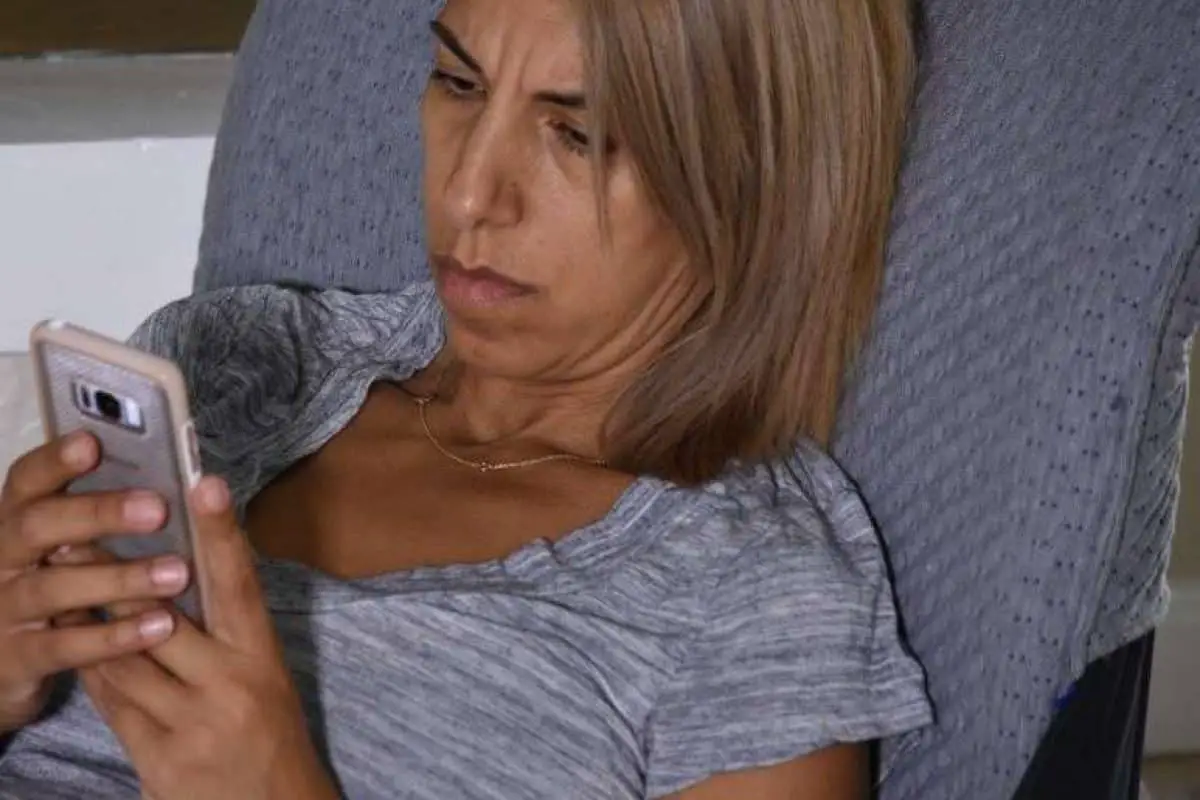 Just Picked Up The Casper Lounger From Target
I ordered it online and they moved it to a Target close to my house.
I kind of want to go back to school now, like Rodney Dangerfield!
CHECK PRICING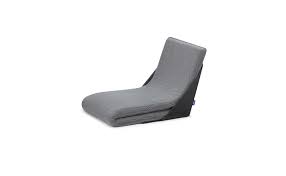 Casper Lounger
Lay it flat, lean it back, or prop it up.
Lay it flat, lean it back, or prop it up.
Show Less
They gave me a $25 gift card for the online purchase.  I couldn't find the product on Casper's website, but it was on Target's.  I don't know why there was a disconnect there, maybe I just didn't look hard enough.
Like all of Casper's products that I have tested, it comes in a cool looking box.
When I opened it, I found:
A base
A mattress/pad/chair that is about 2″ of polyurethane Foam
It is 20″ wide X 6″ long so it's going to tall enough for the majority of full grown Americans.
It is made in Mexico
Kids, Nowadays, Are So Lucky!
All I had back in the days, in my dorm, was just a bean bag and that's about it, it did the job, yes…  But it's the 21st century and Casper thought of something fresh, compact and smart.
A few days ago, the Casper Lounger was born and not only can you get it through their website, it is also sold at Target, very convenient for every parent and their kids.
The Casper Lounger is a convertible seat for relaxing, studying, and more. It's practical, can be folded and stored .
The Casper Lounger easy to store and put away
The Lounger is so versatile and can be used as a chair for studying, a space for relaxing, and sleeping mat when fully extended, all at the same time. You can easily fold up the pad to store it – just wrap it up, bundle it with an elastic, and store it on the hard shell – very convenient.
The comfortable foam base is 20" wide and 72" long. It is every dorm and teenager's room essential piece of furniture. A must have.
I'm trying to get the time to shoot a review video for this, but it's complicated because there are three ways to use the Casper Lounger.  When I complete the video edit, you will get what I'm saying.
In the mean time, let me give you the pros and cons of the Casper Lounger.
Casper Lounger Pros
You can have a guest sleep on it, sit on it, or just lounge on it.
Very compact and versatile, it doesn't take up a lot of room which makes it perfect for a dorm room, small apartment, or kids room.  I find my son on it most of the time I go into his room.  Curious as to what position he uses?  His favorite of the three positions is the mattress form, it's more comfortable than the carpet.
Casper Lounger Cons
You can't just plop down on it.  The backing that forms the lounger/chair, isn't that impressive.  In addition, it doesn't go back more than 90%.  Which is either a design flaw/oversight, or Casper is trying to improve the posture of their customers.
Although it is lightweight, it should come with a stuff bag, like you would get for a sleeping bag.  You can fold up the mattress and collapse the chair part and then use their elastic band to tie it together for taking it on the go.  However, the band stretches just enough that you will struggle to strap it down on your own.
CHECK PRICING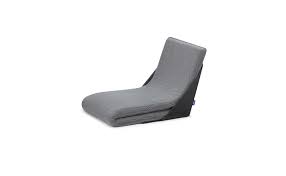 Casper Lounger
Lay it flat, lean it back, or prop it up.
Lay it flat, lean it back, or prop it up.
Show Less
Final Verdict
The Casper Lounger feels a bit rushed out into the market.  It may have been a product that Target licensed as it currently isn't available on the Casper website.  Casper probably should have focused a bit more on the smaller details to provide a better product at this price.
Interested in a Casper Lounger for your Dorm?  Please click the previous link.
Or see more product from Casper at your local Target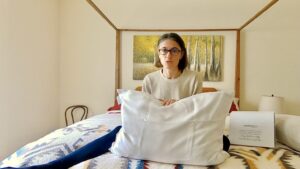 GHOSTBED SILK PILLOWCASE REVIEW Do you wonder how some wake...
Read More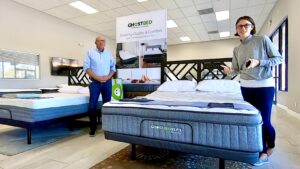 GHOSTBED REVIEWS AND MATTRESS COMPARISON A look at GhostBed's 4...
Read More