OOLER SLEEP SYSTEM REVIEW
This is our review of the OOLER Sleep System. I consider myself one of lucky few out there, who was able to see the OOLER in action at CES before it was introduced to the market. The co-founders of OOLER, Todd & Tara Youngblood, who are also the brains behind the Cube (formerly ChiliPAD) System and the Dock Pro, worked so hard to deliver an upgraded, more advanced version of the Cube Sleep System.
CHECK CURRENT PRICE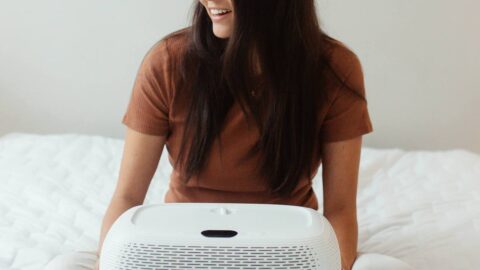 OOLER Sleep System Must-Knows
If you sleep with a partner you will want 2
Cools to 55 F
Warms to 110 F
Free Shipping and 90 Night Trial
No Remote/Connect with your phone
Self Cleaning Unit
Introducing the basis of ultimate sleep delivering active thermal performance all night, every night.
I consider myself one of lucky few out there, who was able to see the OOLER in action at CES before it was introduced to the market. The co-founders of OOLER, Todd & Tara Youngblood, who are also the brains behind the ChiliPAD System, worked so hard to deliver an upgraded, more advanced version of the ChiliPAD.
Why Is Sleep Temperature So Important?
The four keys to setting up the perfect sleep environment are contained within your sleep surface:
Your mattress
lighting
sound 
temperature
A great deal of attention and innovation has been focused on the first three components of sleep. But the team behind ChiliPAD and OOLER interfered to change the most important component of healthy sleep – the ability to control your sleep temperature.
The human body is at its coolest in the midst of sleep. In fact, we all need to start the cooling process to enter the initial stages of sleep. Look no further than the direct links to the drop in body temperature and the production of melatonin, the body's naturally occurring hormone that holds the key to sleep and the sleep-wake cycle in humans and animals.
Once you control your sleep temperature you will fall asleep faster, achieve deeper, more restorative sleep. You will wake up more refreshed and maintain better energy levels throughout the day. Everyone has an ideal sleep temperature, which is one of the main reasons people struggle with being too hot, or too cold, or being covered up too much, or not enough. It's impossible to find the temperature that will help you sleep soundly throughout the night without regulating your mattress pad temperature. That's why everyone can benefit from sleeping with an OOLER Sleep System.
The OOLER is one of the most advanced sleep systems with hydro-powered thermal range from 55 to 110 Degrees.
It includes a hydronic pad, the control unit, and the OOLER app for sleep schedules. With upgraded features that go beyond improving your sleep, it optimizes your slumber resulting in better performance.
The control unit is designed meticulously. I love the shape of it and that fact that it is not as bulky as other sleep devices I have tried in the past. Its low profile size allows it to fit under most beds, I placed mine in the little cubie that goes on my night stand.
It is also a highly efficient water-based cooling+ heating system that AUTO CLEANS with UV light. I absolutely love this feature. Through your OOLER app you can pretty much control everything, auto clean the device is one of them.
You don't need to panic or keep checking if the water is running low in the reservoir anymore thanks to the water indicator or the app that tells you it's time to refill that large reservoir. Another thing I absolutely love about the OOLER is that you can set it up on auto-clean with UV light.
Who Should Buy The OOLER Sleep System?
If you exercise or are an elite athlete, if you have undergone a surgery or intense physical therapy the OOLER is what you need. Muscle aches, stiff joints or even experiencing menopause the OOLER is what you need.

Cold therapy has been a standard for post-workouts and recovery for all types for as long as we can remember. Sleepers nowadays, thanks to OOLER sleep system, can benefit from nighttime cooling throughout the night that supports the deep sleep cycles needed for your body to repair itself.

Cold therapy helps reduce your heart rate, improve circadian rhythm and increase blood flow enabling your muscles, organs and systems to spend more time recovering.

Whether you're fitness nut or just want to feel great the OOLER can help you relax and recharge your body every single night thanks to its cooling feature. The quality of your sleep can lead to a healthier life.

According to studies, better sleep improves virtually all aspects of life including weight loss, better cognitive thinking, and improve muscle recovery. Studies also show that when you sleep at cooler temperatures, you not only sleep better, but you increase your quality of REM sleep, increase your volume of "good fat", burn more calories during the day and think more clearly. Also, OOLER can help improve your sleep habits and quality of life.
What Comes With The OOLER Sleep System?
Inside the box along with the control unit you will find the hydronic pad designed to fit any size and mattress style, some viewers were wondering if it interferes with an adjustable base or if it moves well on an adjustable bed, the answer is no it doesn't, especially if you keep it on Zero Gravity position. The hydronic tubing inside the pad is 1/8 inches which is perfect because you won't feel them as you lay down on your back and the fill is polyester.

Ditch the remote control! My personal favorite part is the app. With programmable sleep schedules for each day. Warm awake feature as alarm clock replacement. Advanced low water notifications and auto on/ off timing to pre-cool or preheat before bed.

So many features in one beautifully designed, super smart sleep device. The OOLER is the sleep device of the future! It won't disappoint and WILL exceed your expectations.

In this busy life we live, waking up well rested is something we all look forward to. The OOLER is a product will set the record straight on better sleeping and healthier lifestyle. You will feel a big difference in sleep quality.
CHECK CURRENT PRICE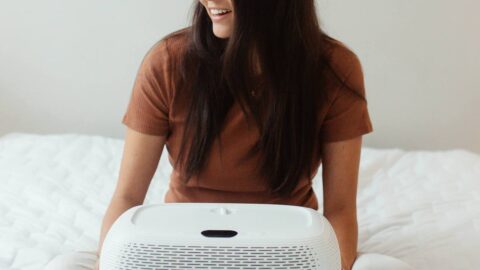 The OOLER Sleep System comes in 4 variants. The Half Queen and Half King are meant for just one person. That Chili Cool Mesh covers half of the bed and the OOLER comes with 1 control unit. The Queen and King OOLER are ideal if you share the bed with a partner and allows each person to set their own sleep temperature. Those sleep systems cover the whole bed and come with 2 control units.
Make sure to click the box above to claim the deepest discounts, and use discount code NONBIASED for 25% OFF!
Price List updated: September 2022
OOLER Sleep System Review Conclusion
If you want to sleep cool this summer, and/or warm this winter, the OOLER will help you kick those night sweats to the curb. We have been loving our OOLER for several years now and think that it is a more advanced system than the SleepMe Cube Sleep System. 
Make sure to read our review of SleepMe's latest Sleep System – the Dock Pro.
You will find a silent device that delivers on its promise. I love the fact that each partner can set their own temperature independently of one another and that it has settings for much cooler and much hotter than most people like to sleep. So you really shouldn't ever find yourself in a position where the OOLER can't meet your expectations. 
Feel free to check out this video comparing the OOLER vs. the Cube (formerly ChiliPAD) if you are undecided between the two.  It also has the Bedjet V2 for comparison.  I did a noise test about 4 minutes into the video and you should be able to notice how much more quiet the OOLER is than the ChiliPAD or the Bedjet V2 (when OOLER is on silent mode).
If you are considering the Cube, here is our full Cube review. 
And make sure to check out all of our SleepMe reviews right here. 
ChiliSleep Became SleepMe In 2022
For all of those confused about the name, and if you are used to ChiliSleep, they changed their company name to SleepMe in late 2022! 
Their products remain the same. Under the new brand name SleepMe, you will keep on finding your ChiliSleep favorites: the OOLER Sleep System, the Cube Sleep System, and the Dock Pro Sleep System. 
All SleepMe products aim at bringing water-powered temperature control to your mattress. All three Sleep Systems will heat or cool the surface you sleep on, allowing you to get uninterrupted and deeper sleep, to wake up rested and ready to tackle the day ahead. 
Most frequent questions and answers
SleepMe sent us this OOLER Sleep System for testing purposes. This review is not sponsored and all opinions expressed in this review are my own.
No, but they are at CES in Las Vegas every year.
Yes, they offer the Cube, Dock Pro, as well as the ChiliBLANKET, a weighted blanket with water-cooling system.
How does the OOLER work?
The OOLER comes with three parts - the Chili Cool Mesh Pad, which you will lay around your mattress, and under your bed sheet, the control unit, which is filled with water, and the app. The control unit cools or heats the water to the desired temperature you set on the app and conducts it through tubes woven inside the mattress pad.
What is the ChiliPAD sleep system?
The ChiliPAD was the first bed cooling system invented by Chili Technology. It is still sold today, though big sister OOLER is a clear improvement on the ChiliPAD, leaving the ChiliPAD a little cheaper, while still performing very nicely. The ChiliPAD is a cooling and heating mattress pad, that works by flowing cooled or heated water from the nearby control unit through woven tubes. The ChiliPAD operates between 55 and 115 degrees.
What is an OOLER?
The OOLER is one of the most advanced bed cooling and heating system. It comes in the form of a mattress pad and is directly connected to the OOLER control unit. You set your desired bed temperature on the app and the control unit heats or cools the water to your desired temperature, before sending it through the woven tubes inside the mattress pad, keeping you at your desired temperature throughout the night.
Does ChiliPAD really work?
The ChiliPAD is a wonderful addition to any bedroom and it truly performs up to your expectations. Cool your bed as low as 55 degrees, or heat it up as high as 115 degrees, thanks to the ChiliPAD, a mattress pad you fit on top of your current mattress. The ChiliPAD is remote controllable and helps you fall asleep faster and more comfortably.
Share this deal with a friend!
OOLER Sleep System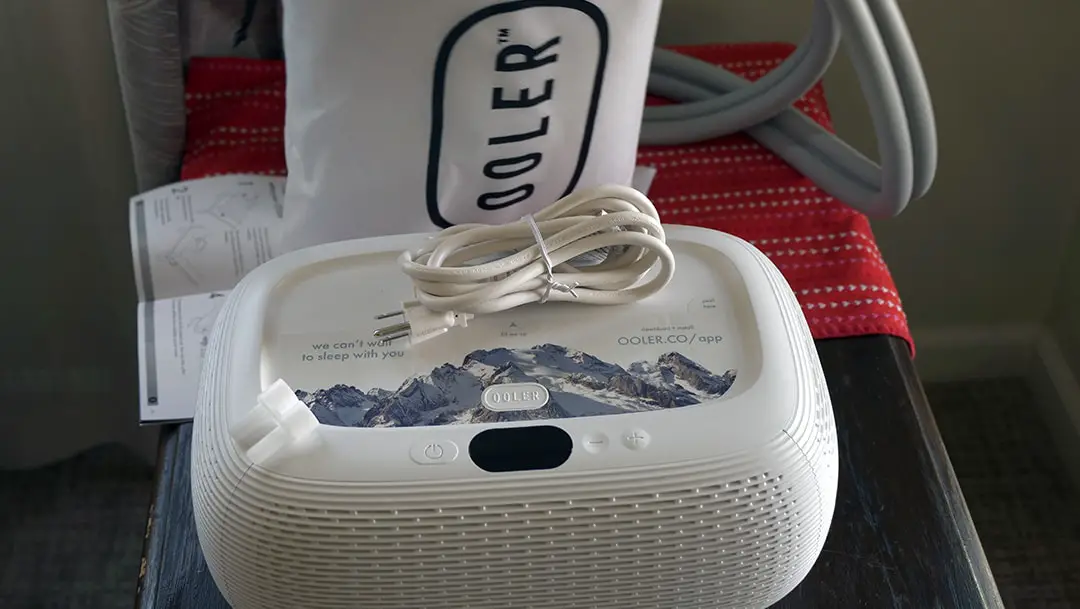 The OOLER sleep system with a hydro-powered thermal range that operates from 55-115°F (13-46°C). Coming with a mattress pad, a control unit, and an app. Available for half of the bed, or as dual-zone.
Product SKU: OOLER
Product Brand: ChiliSleep
Product Currency: USD
Product Price: 545
Product In-Stock: InStock