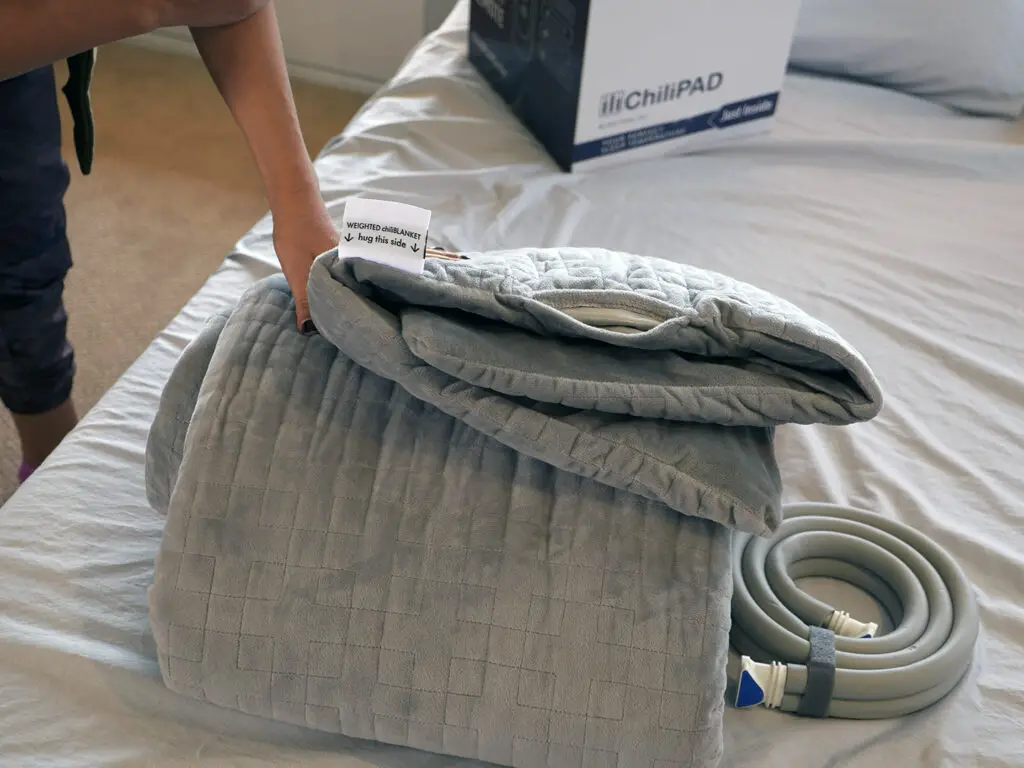 Most people have difficulties sleeping at night. They tend to link the hours of sleep to a good night sleep forgetting that is is not about how many hours you sleep at night is what matters the most, it is about the quality of sleep. 
First thing first, it is not about the quantity (time invested in sleeping), it is about the quality. 
As long as this fatal point is integrated in people's mind they will try to find solutions to sleep better. In other words, improve the quality of sleep. 
A good night of sleep is activated by the temperature. 
The ChiliBLANKET is an adjustable temperature blanket that allows you to regulate the temperature and tailor it to your needs. 
If you are someone who gets cold at night, you can make it warm. 
And if you are someone who gets hot at night, you can cool it down.  
20% OFF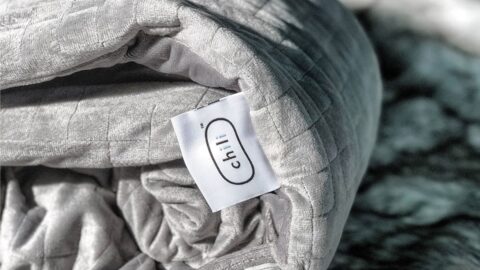 ChiliBLANKET Video Review
ChiliBLANKET is a game changer when it comes to weighted blankets.
Although it is a weighted blanket, I would not categorize it as one simply because it is unique and I have tested so many weighted blankets only a few made it to our website. The rest is just a waste of money. 
Going back to our amazing ChiliBLANKET, first of all, it is versatile and I am a big fan of all versatile products.
It also easy to set up and has many great features that will help you achieve better deeper sleep and help you fall asleep faster. 
Fast forward a few months and I show how you can use the ChiliBLANKET with an OOLER rather than a Chili-cube.
The geniuses behind SleepMe (formerly ChiliSleep) were able to offer the consumer better sleep quality as well as great deals so that everyone can benefit from their products. If for any reason you are not satisfied with your purchase, they are always there to help you through the returning process. Fast free shipping is available as long as the product is not in production.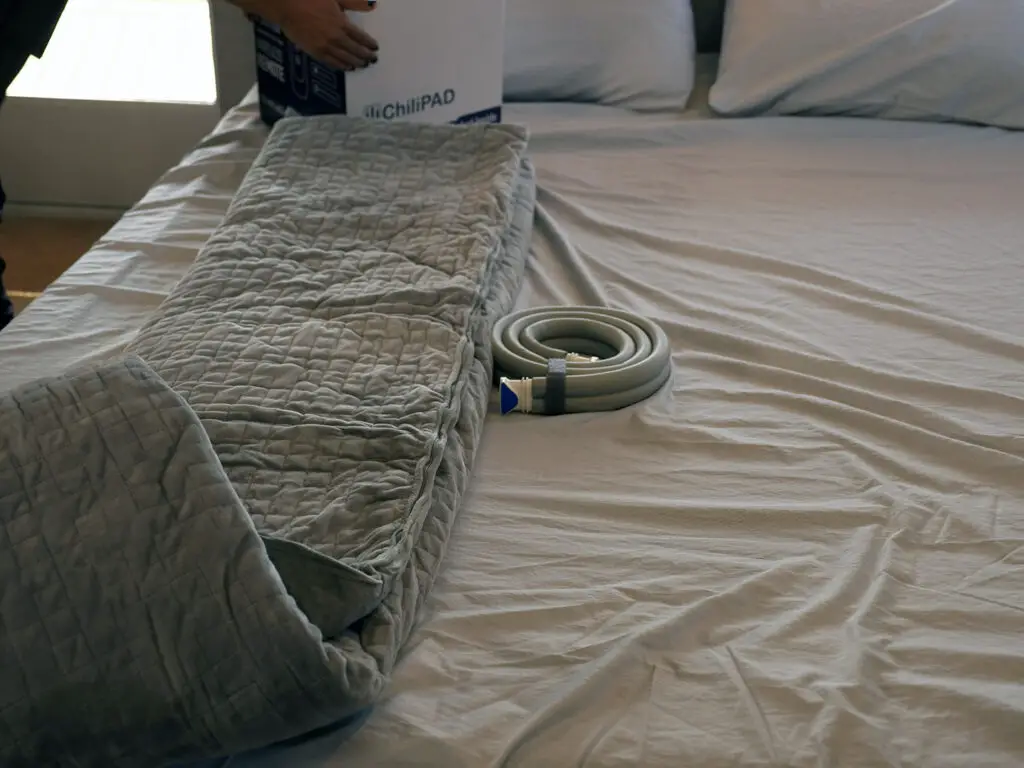 What's Inside the ChiliBLANKETt?
There's two versions /ways to order the ChiliBLANKET.
You can order it with an OOLER unit or a ChiliPAD cube. The throw blanket is 81 in(206 cm) long & 45 in(114 cm) wide and Weights: 20 lbs. (9 kg.).
The removable outer cover is 100% polyester fiber. The weighted insert is polyester fiber with glass pellet weights.
Some of you might think it's out of your budget, but down the road you will realize it's a great investment. 
As a mom who is constantly on the move, running errands and  never-ending chores, working inside or outside the house, at the end of the day, I am seeking that boost of energy to get me ready for the next day, and the one after that! Luckily, I was able to upgrade my quality of sleep thanks to the ChiliBLANKET. All I need sometimes is a restful night, or a quick nap, under a nice friendly weighted blanket (because I cannot stand the very heavy ones), and the ChiliBLANKET happens to be just right when it comes to the weight that is spot on. On top of it all it is effective and versatile. I can use it on any couch, recliner or bed. 
I tell you the truth, I am always overwhelmed when it comes to many parts and pieces. I just do not like bulky things! I was thinking what did i get myself into when i first started emptying the ChiliBLANKET box, thinking it was just a weighted blanket. Turns out it is beyond just a blanket. It is easy to hook up to your OOLER or ChiliPAD, super soft and light when it covers my body and I wasn't able to feel the tubes or anything that I thought may be  annoying. I was able to notice results! I like to be nice and warm under my blanket on a cold desert climate day, and it so perfect when it comes to this. This makes me happy, and productive. And I rely on being productive so i can give my best everyday. 
ChiliBLANKET is my new best friend. My little escape when I just want to binge watch my favorite show or take a cat nap. It does help me fall asleep faster, it just feels so good, like a warm hug.
ChiliBLANKET Price & Discounts
SleepMe's mission is clear: To help you sleep better and be a productive person. To achieve deeper slumber and wake up full of energy and improve your every day performance. Take advantage of the discounts down below and click that green button to get the best deal ever.
I think it is possible to survive without the A/C or heater when you own any SleepMe product! It will save you some money on your energy bill too. 
Price wise the combo is a steal, it's only $499 and it's worth it.  
20% OFF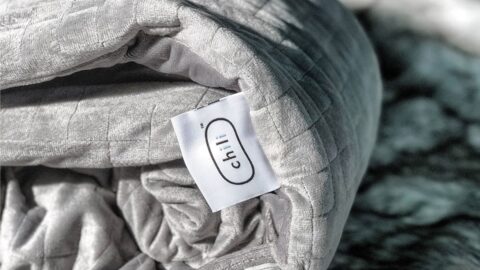 ChiliBLANKET Review Conclusion
You may like to sleep hot while your partner prefers a colder setting. Before you know it you two are arguing over what degree the bedroom needs to be. 
It sounds silly but it's true! And solving this problem can and will happen all thanks to SleepMe products in general. The OOLER, The ChiliPAD and now the ChiliBLANKET, they all have one goal and that is to help you achieve better, deeper sleep and faster recovery. 
I consider myself lucky to get to try their products, I had no clue what was I missing. I really wish I knew about everything SleepMe when I became a Mom! But It's never too late, i am still a Mom and I need all the sleep i can get more than ever so I can be productive. For me personally being productive alone is a goal on it own, I am satisfied when I know I was able to achieve something because I was able to sleep better the night before. 
And now with the ChiliBLANKET this can be possible. 
Designed to deliver restful, restorative sleep in both kids and adults, this world's first hydro-powered temperature-controlled weighted blanket won't disappoint. 
So just trigger your sleep switch and experience quality sleep your body needs. The results are most likely to begin the first night. All you have to do is find your perfect sleeping temperature and set sail for magical deep sleep. 
DON'T TURN YOUR BED INTO A WAR ZONE.
No more fighting over bedroom temperature and thermostats. 
Before you know it, fans will become something from the past. You may think of it as a pricey tool, but the ChiliBLANKET along with any other SleepMe products, will become your best and most important friend and an investment you won't regret.