Purple Mattress Review. Updated version 2020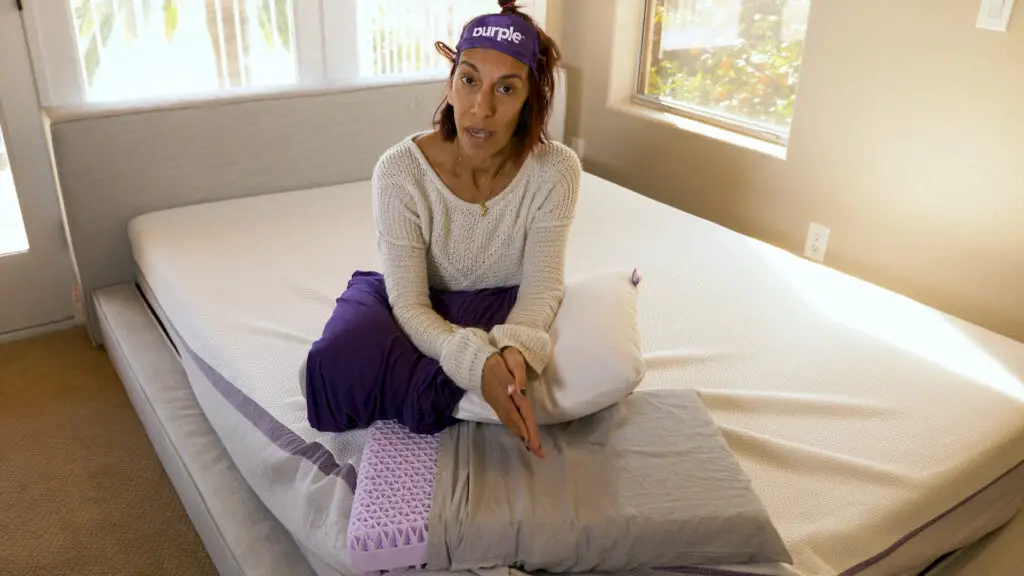 I purchased a Purple mattress way back in the summer of 2017. It's 2020 and and I still have it.  It doesn't sag, I washed the cover and it still looks and feels great.  
Now I have some exciting news, they have improved on the original design.  The mattress now has a stretchy cover that is a bit more stylish.  They added some poly foam around the edges of the bed.  This gives it more edge support and lightens up the mattress a bit. So, does a Purple bed belong in your home? Let's find out!
Check out the video below to learn more about it.
Purple Mattress Review Menu
Purple Mattress Video Review
I have always loved the Purple Original mattress for its incredible support and comfort. And now with the updated one, I am absolutely excited and happy to share that the Purple Mattress has gone from great to even greater. Purple added new premium features to give you a sleeping experience worth daydreaming about.
Purple Innovations Company Policies
Located in Utah, the Purple factory produces fewer mattresses than they can sell.  Their unique Purple Grid means that they can't just contract their mattresses out to another factory, they simply need more machines & people to keep up with the demand for their products.  That should tell you enough about how good their products are.
They offer a 100-night trial period, free shipping and free returns. If you aren't satisfied with your Purple mattress, return it within 100 days and receive a full refund..
Purple became a public company with a seldom utilized technique called a reverse merger about a year and a half ago.  Launching with a stock price of $10 (went above $14 on 2/12/20) under the ticker PRPL.  You can find out just about everything you want to know about Purple because they have to disclose tons of information in order to be listed publicly.  Long story short, Purple is growing rapidly and will be around to guarantee any defects or personal dislikes of their products.
In case you thought that Purple was all about the money and had no heart, here is a program that they just launched to give out their products to several shelters in the North Eastern part of the US.
Purple and Raymour & Flanigan will partner up to deliver Purple products to shelters in need of mattresses and bedding. These shelters include Sojourner House in Providence, Rhode Island, Interval House in Hartford, Connecticut, Violence Intervention Program in Bronx, New York, and Women Against Abuse in Philadelphia, Pennsylvania. They are partnering with the Fight Against Domestic Violence organization to work with these shelters. Purple and Raymour & Flanigan hope to bring awareness to the value of a good night's sleep and give back to these Northeast communities.
FADV's mission is to generate resources for domestic violence service providers through corporate, individual and community partnerships," said Brooke Muir, Head of Outreach & Development for FADV. "We are thrilled to partner with companies like Purple and Raymour & Flanigan who are committed to supporting their local communities."
What's Inside the Purple Mattress?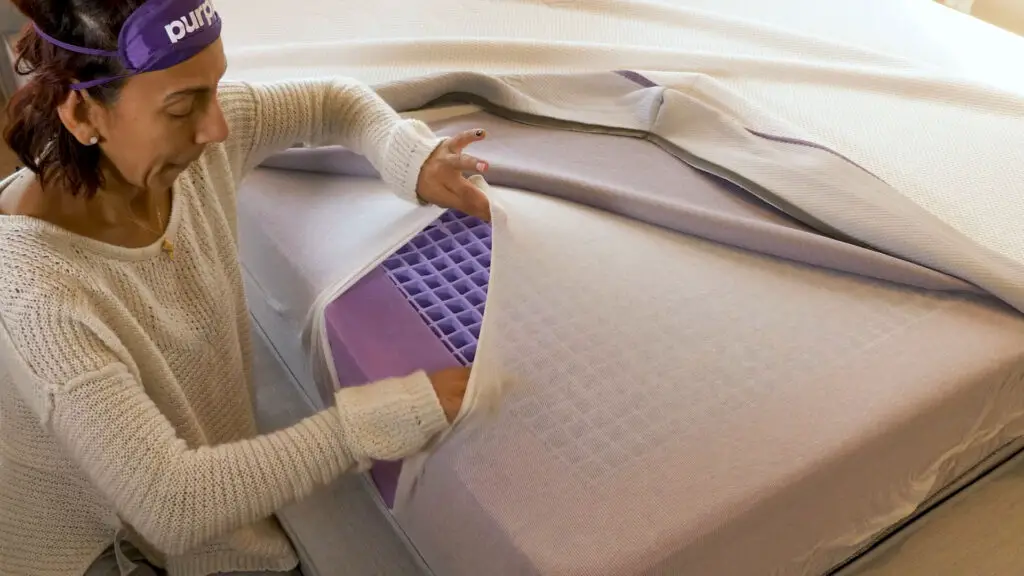 I don't like the newer, updated version of the cover! I LOVE IT.
Simple yet amazing ingredients. The Purple build goes like this: 
Top Layer:

2" Hyper-Elastic Polymer™ material in Purple Grid™

Non-toxic polyethylene copolymer powder coating

Middle Layer:

3.5" 1.8 lbs density polyurethane foam

Base Layer:

4" 2.0 lbs density polyurethane foam
SoftFlex Cover
Custom, super-soft wave knit that delivers tons of stretch to help maximize the flexing properties of the Purple Grid™. The breathable design also promotes airflow so you sleep perfectly cool.
The one and only unique type of layer,
2" Purple Grid™
Balanced No Pressure® Support Engineered to flex directly under your pressure points while supporting the rest of your body. It's also fun to play with! 
And since they care so much about your comfort,
Dual Layered Comfort Foam
During our Purple Mattress review, we found a soft and responsive comfort layer atop a firm, supportive layer. Purple is built to last, using high-density foam. Twice the comfort!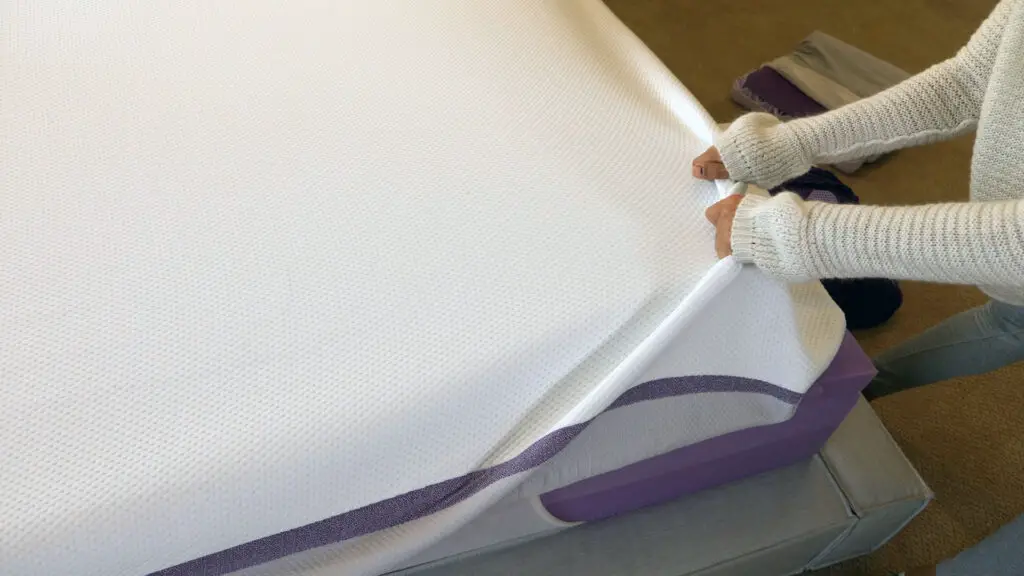 I honestly dream of getting back home after travels, or a long day just so i can lay down on my Purple. It fixes everything, It's better than a shrink. It's my dream mattress and I am in love with it. Just like that! 
Purple sleeps cool. It is cool looking but it also feels cool as you lie down and neutralize your body heat through the night so you sleep comfortably cool all night long. the secret: The Purple Grid with. thousands of open air channels
It is the meaning of ultimate comfort. 
Made with Hyper-Elastic Polymer®, the Purple Grid lasts at least as long as ordinary mattresses and is guaranteed for 10 years under Purple's full warranty. The most comfortable mattress that keeps on giving! 
And no matter how you sleep on it, you will always find your comfy spot. I count on it for muscle recovery. I do feel so relaxed whenever I take a nap after a 3 hour hike or my hot 60 yoga. It's like my sanctuary that Purple mattress. I feel like i am floating on it and i also love the fact that i fall asleep faster on the Purple. 
With key features and benefits such as the Purple grid that adapts to your body and sleep position.
Open air channels and temperature-neutral materials for cooler sleep.
Motion isolating technology so you are never interrupted during your sleep. As well as clean CertiPUR-US® certified foam base, you seriously have NOTHING to lose. You are missing on some great sleep if you don't give it a try. 
Purple offers: 
100-Night No Pressure® Guarantee.
Free shipping to all 48 contiguous states.
10-Year Limited Warranty. It is also durable supportive and has one value you cannot beat, given its high end quality. 
Prices updated in April 2022.
Inside the New Purple Hybrid Premier Mattress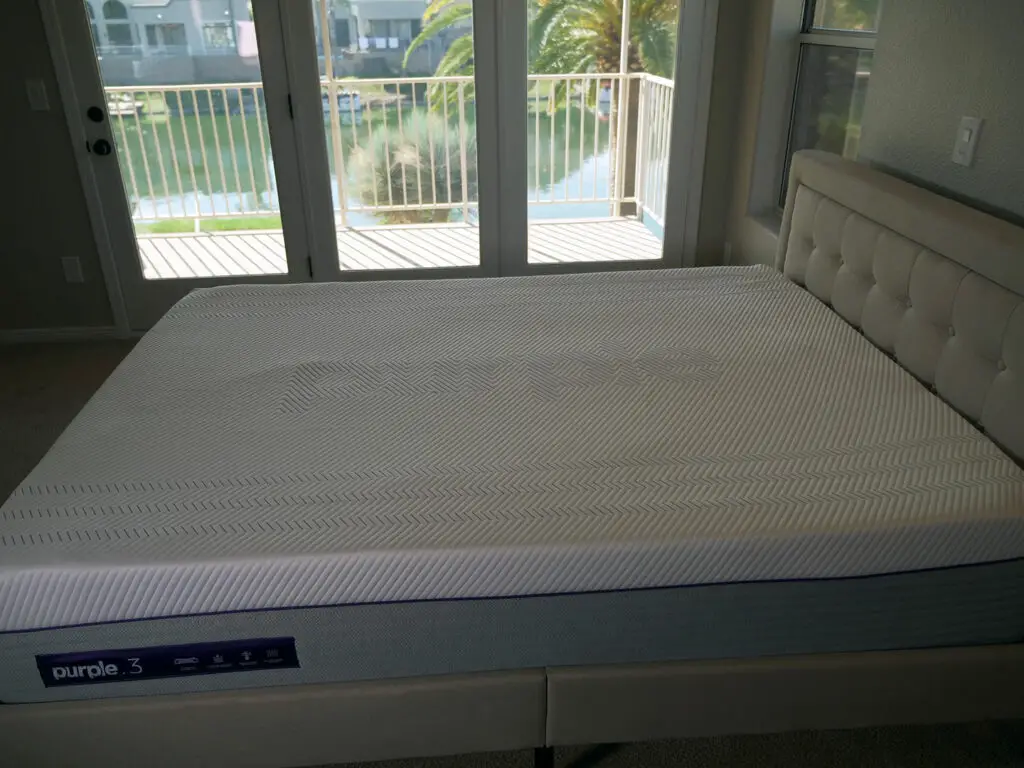 The NEW Purples are a blend between their Unique HEP and an innerspring mattress.  They added 7.5″ coils and gave consumers the choice of how large of a hyper-elastic polymer section that they desire.  The Purple Hybrid Premier comes in 2 options.  You can choose a 3 inch HEP layer of a 4 inch one.  
How much of the HEP do you want to sleep on?
You don't have to go all the way up to the Purple 4″, you could get the polymer section down to a 3″ or 2″ section. Here is the CRAZY part the 4″ polymer section costs a full $1,200 more than the 2″ polymer section (called the Purple Hybrid). The polymer section is what the Purple is all about, so I do get why they would double down on it to provide the option to get all the way to 4″. I wonder if they have considered additional thickness on their original mattress as well?
Besides the choice that you now have for the polymer section, the new purple mattress now has individually wrapped 7.5″ coils. This will provide sleepers with the additional support that some fell that the original purple may not provide. I feel like the "Raw Egg Test" video had a section about how coils weren't good, so I went and watched the video. How much egg is on my face? I was wrong there is no mention of coils being bad in that video. Meaning, this expansion into the hybrid world may have been planned for the last couple of years.
The choice between which version of the Purple hybrid you choose comes down to your choice of how much you are willing to spend. The 2″ polymer layer with the transition foam and 7.5″ coils is $1,599, which is priced in the middle of hybrid coil foam mattresses. However, this isn't really foam is it? I mean you do get the egg catching capabilities of the Purple polymer layer. The big question is; are you willing to almost double your cost to double up on their polymer layer? The 4″ purple hybrid premier is priced at the luxury end of the market of the direct to consumer market. Generally, you can double the price of a direct product to get the price that you would pay in store, meaning that they think highly of their flagship 4 inch mattress. They are a really bold company and certainly know how to market, so as much as I'm unsure of the price, they must have launched it for a reason.
The Base: Foam vs Responsive Support Coils (RSC)
The biggest difference between the original and the new mattresses, aside from the depth of Purple, is the base upon which the Smart Comfort Grid™ is set.
The original is set on two high-quality layers of polyurethane foam and the New Purple Mattress is set on individually-encased Responsive Support Coils.
Original Purple® Mattress | Foam
Slightly Firmer Feel – for those who prefer a more firm sleep surface.
Less Bounce with ideal motion isolation – foam is naturally less springy and a tad more motion-isolating than coils are, so you'll feel your partner move less in the night.
Smart Comfort Grid™ – adds a medium-firm support layer beneath the Purple® grid.
New Purple® Mattress | RSC
More Immersive – the coils are designed to compress under specific pressure points, so you sink into the mattress for more immersive comfort.
Bouncier with near-perfect motion isolation – individually wrapped coils make the bed more responsive to motion, without sending movement across the entire mattress.
More Edge Support – both the coils and the auxiliary foam border provide excellent edge support all the way around the mattress.
Better adapted to all body types – The responsiveness of coils, paired with the Smart Comfort Grid™, adapts more readily to all body types and sleep positions.
Smart Comfort Grid™ – Designed to complement the Purple® grid for perfect pressure relief and support.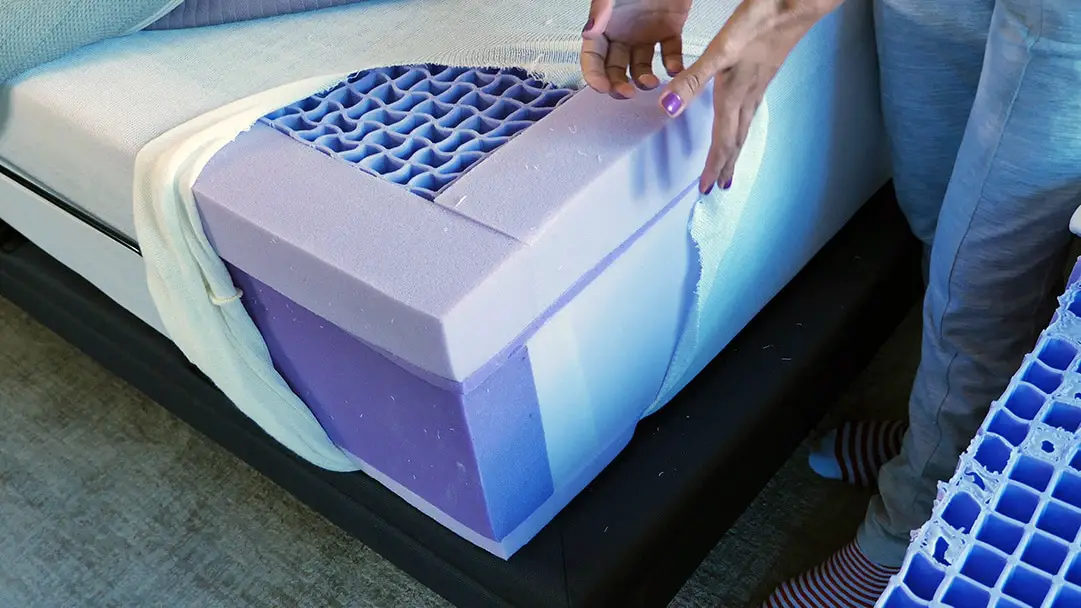 Which Purple Should I Pick?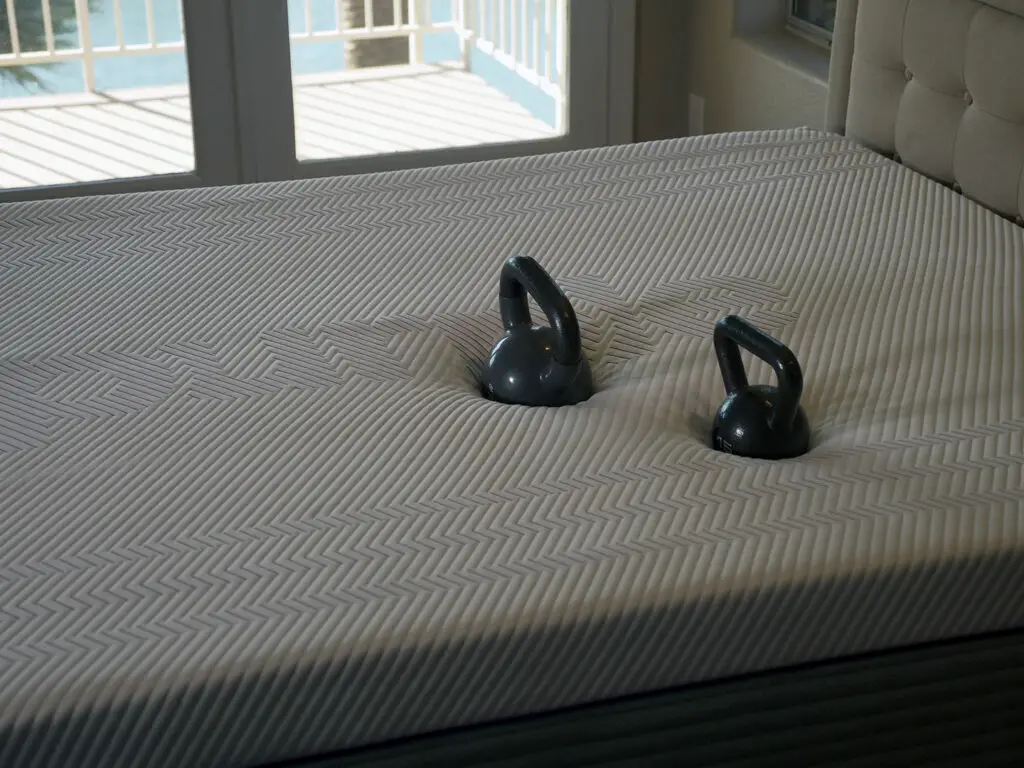 To answer that question I needed to spend some time sleeping on both of them before I felt good about sharing my opinion. I bought the original Purple in the summer of 2017, and Purple sent me a Purple.3 in November of 2018. I put them side by side and spent some time sleeping on both before I put together the video above. 
Fair warning, I'm a huge fan of the original Purple mattress so I was a bit skeptical of the new Purple mattresses at first.  When I received the Purple.3, I was instantly in love with it.  However, after a few weeks I ended up moving it to storage and I'm not sure when I'll take it out again.  I encountered an issue with it and ended up going into more details about the polyfoam that they have on the edges of the mattress.  Personally, I would choose the Original Purple over the New Purple's and it is mainly due to my frame, I'm just not big enough to justify the extra cost of moving up to their hybrid mattresses.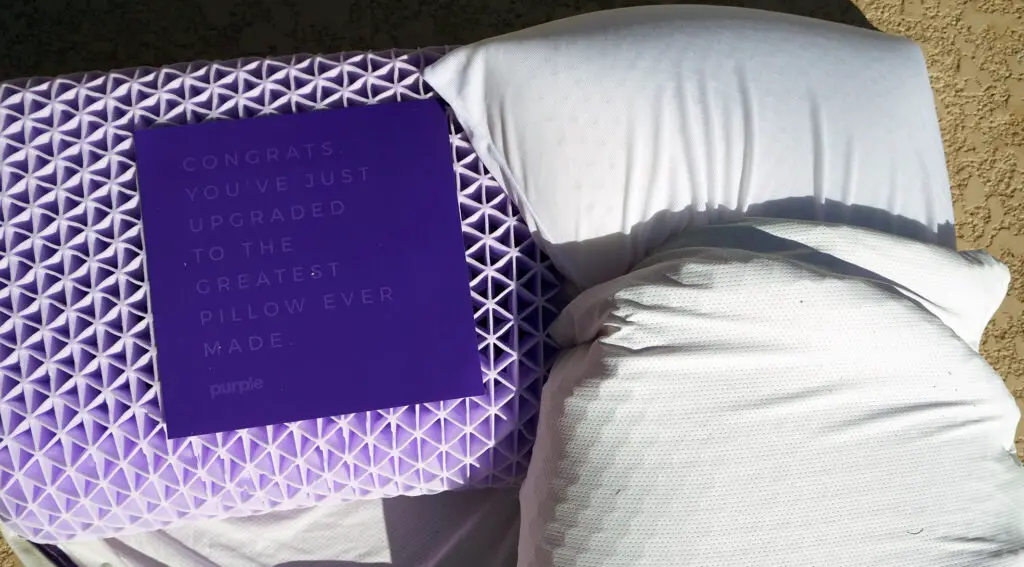 Does the Purple Mattress Sag?
That's the most common question or email I get.  I can definitively say NO, the purple mattress does not sag. 
After 2 years of sleeping on, testing, egg dropping, storing, moving and all other violations of their limited warranty.  I can say that mine has not developed sags after 2 years.  Here is the thing, I have beaten it up so much more than anyone could imagine and it's still as comfortable as it was when I first got it. 
Here is a video explaining some of the dos and don'ts of their limited warranty and a little bit of information on both their trial period and on their warranty return policies. 
The tag on the cover says NO.  So don't do it.  My cover was disgusting, just imagine how much dirt and grime you would get if you moved a mattress into storage and then back into your house.  Now imagine doing that like 12 times over 2 years.  GROSS!  That's just the half of it…  You can see more in the video below.
SO don't try this at home, surely it violates the terms of the limited warranty agreement.  If you have issues with your cover just contact the Purple customer service line and purchase a new cover.  They told me it would be $189 for a new queen size cover.
I washed mine using the cold setting in my washing machine and then air dried it outside.  Did it work?  Can I save you $189 with a DIY technique? 
Even though it worked-DON'T TRY THIS AT HOME (wink, wink).
Purple Mattress Review Conclusion
You simply must give the Original/ updated, version of the Purple mattress a try! That is if you care about better healthy sleep and your well-being. With simple yet sophisticated looks and layers the Purple proved to be and to give me, better sleep and that boost of energy we all need to slay the day.  
Are Purple mattresses any good?
The Purple mattresses are all made of Purple's proprietary Purple Grid, which sleeps cool at night, hugs your body, spread your weight evenly for great full-body support and reactive enough to readjust as you move throughout the night. Many swear by it, and we can honestly say that Purple mattresses are amazing!
Can you flip a Purple mattress?
No, it is not recommended to flip a Purple Mattress. They are build with several layers organized in a specific order to provide support and pressure point relief, and should be used as intended.
Do Purple mattresses need boxspring?
No, Purple mattresses, as most modern mattresses, do not require a springbox. You will want a flat and supportive surface to lay your Purple mattress on, such as wooden slats, foundations, adjustable bases, or even just the floor.
Does the Purple mattress get softer?
After 3 years of sleep on our Purple mattress, we have not noticed it getting softer, or even saggy. The responsive Purple Grid bounces back up and has a long life, providing the same sleeping comfort night after night. Purple offers a 10-year warranty on their mattresses, in case you'd notice a decrease in quality.
Does Purple Mattress need special sheets?
No, you can use regular sheets on your Purple mattress. The Purple Mattress is just over 9 inches thick (9.25"), making most bed sheets a good fit.

$200 OFF
Purple
$200 OFF the Purple Mattresses, and up to $800 when you pair a Purple mattress + adjustable base with coupon code (click to reveal)
Purple Mattress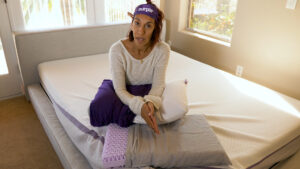 The Purple mattress now has a new cover and added edge support. Is now the time to jump on the purple hype train? Read our Purple mattress review to learn more!
Product Brand: Purple
Product Currency: USD
Product Price: 599
Product In-Stock: InStock