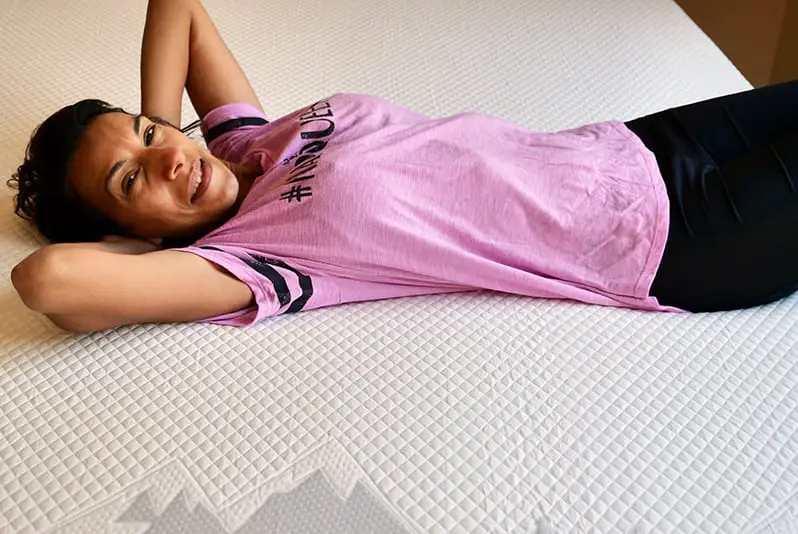 The Douglas mattress comes from Canada and it is possibly the best value in Canada. Unfortunately, it does not ship to the USA. Where that really upset me is, that they shipped me one for testing, but I had to either ship a used mattress back to Canada or ship it off to the recycling center in the US. Clearly, I chose to have it recycled after we completed testing.
I had a nice layover in Goose Bay Canada when the Air France Flight (66) from Paris to La decided to lose an engine over Greenland.  In honor of my visit there I decided to do this Douglas Video review in both English and in French.  Don't worry the French video is the second one, so you don't have to watch it (unless you want to practice your French).
For those of you who want to practice your French, the Douglas video below is for you.
Good Morning Company Policies
They offer free shipping, 120 night trial and their mattresses are made in Canada.  Only the Novosbed ships to the US.
What's Inside the Douglas?
The Douglas starts with 2 inches of cooling gel on top, followed by 2″ of elastex foam.  I found that I kept pushing in on the edges of the bed with my feet, because I enjoyed the bounce back that I got from it.  It has 6 inches of support foam to round it out.
We have a total of 10 inches of foam to provide a great sleep experience with a budget friendly price.
Sleep Test Results
I shot this in French and in English,  if you want to practice your French, please be my guest:
And here is the video in English:
You should be able to tell that I wasn't super impressed at the unboxing stage.  However, my tune was quickly changed once I started sleeping on it.  After-all, that's really the most important thing about a bed right?  Then, I put together a chart of prices of mattresses that ship to Canada.  That's when the currency conversion and shipping costs get factored in.  At that point I really started to realize how impressive the Douglas was as an option for Canadians.
PROS
• Amazing value
CONS
• Zipper was really tight on mine
Douglas Review Conclusion
I was really sad when I had to send it to get recycled after we completed testing on it.  I haven't been able to find anything similar at the price that they are offering.  Of course, it made my Best Mattresses in Canada list.
Good Morning sent us this for testing purposes.  Unfortunately, it was not cleared for use in the USA so I had to dispose of it.  All of the opinions expressed in this review are mine.
Yes Goodmorning offers the:
Brunswick
Recore
Logan & Cove
Novosbed