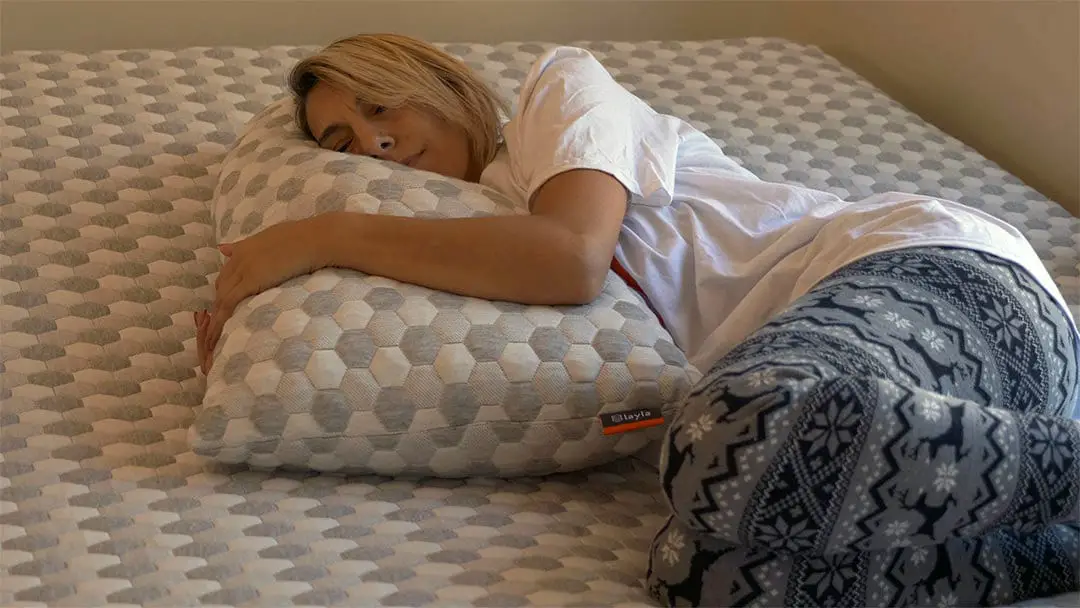 Before You Read about the Layla Pillow
Layla Pillow has a Copper-Infused Cover
Zipper allows for washing or removal of fill
Fill is 30% Kapok-70% Memory Foam
Free Shipping and 120 Night Trial
Made in the USA
Layla Pillow Video Review
You can see how squishy it is in the video below.
New LAYLA Same Great Sleep Results! Because better sleep leads to a better person.  In 2019 Layla released a new version of their Pillow.  It has the same cover as the Layla Mattress and Layla Mattress Topper (which you can see in the video a bit further down).  My favorite part is that it now has a zipper which has 2 uses:
You can take some of the fill out if you like a less full pillow
You can remove all of the fill and wash the pillow
I'm not sure which one makes me happier.  My other Layla pillow is about a year and a half old now and I haven't washed it.  I have been crossing my fingers hoping that the copper-infused cover is keeping it clean.  The old version of the pillow was a bit to full for me.  It was perfect for watching TV but it raised my neck too much to make me happy when sleeping.  The current Layla Pillow that I have has about 2 handfuls less filling than it did when they shipped it to me.  For me that's the perfect amount of filling, you get to choose your own comfort level.
Another thing to note is that the copper-infused CuTEC cover now has a hexagon shape rather than their previous cubert style.  Don't worry the important thing is the cover still feels amazing, and more importantly, cool.
Inside the pillow you will find a mixture of shredded 30% Kapok filling and 70% shredded memory foam.
Although it is a bit on the pricey side, it is an amazing pillow and I highly recommend that you check it out.  They offer a 5 year warranty and a 120 Night trial period.
+ Free Shipping
+ 120 Night Trial
+ Adjustable Comfort (pull out the foam)
+ Made in the USA
+ 5 Year Warranty
+ Shredded Memory Foam (70%)
+ 100% Natural Kapok Tree Fiber Fill
+ Copper-infused Cover.
BOGO 50% OFF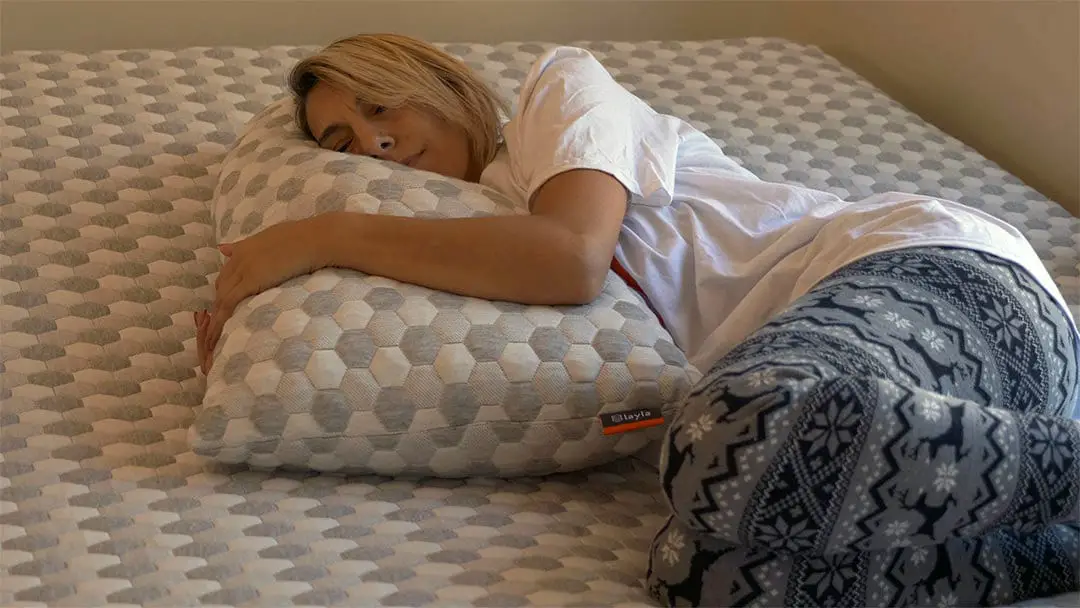 Layla Pillows
Buy one pillow, get one pillow 50% OFF with coupon code (click to reveal)
Buy one pillow, get one pillow 50% OFF with coupon code (click to reveal)
Show Less