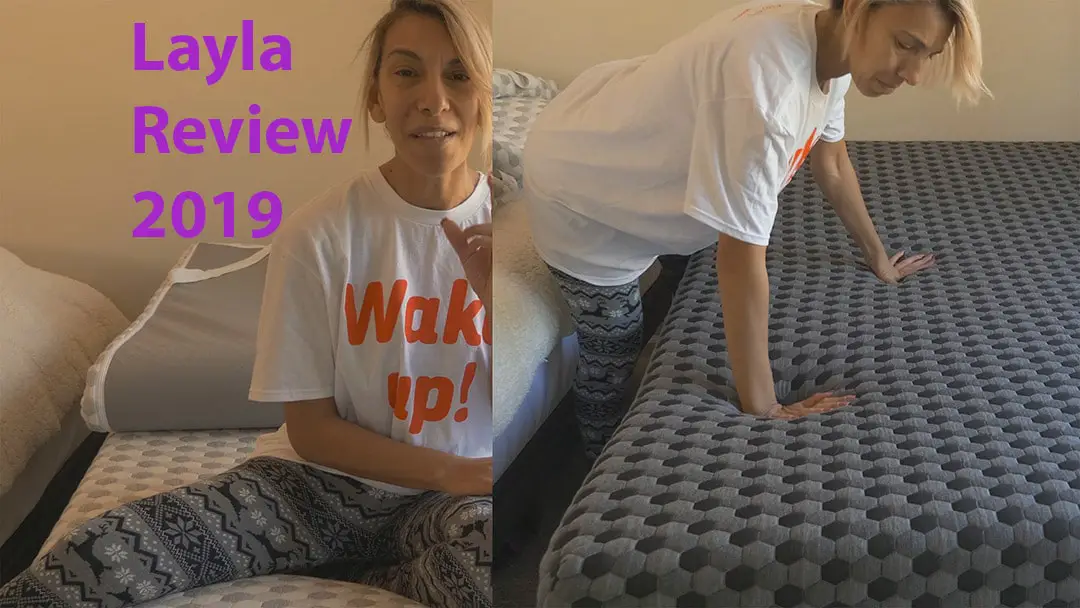 New LAYLA Same Great Sleep Results! Because better sleep leads to a better person.
Besides focusing on getting the best out of your mattress and the best night's sleep ever, LAYLA'S geared its attention to a better you through better sleep. And I absolutely agree with his theory, I mean YOU matter the most and YOU, as a sleeper, come first. And so, it began. LAYLA's new journey is off and it looks very promising.
Sometimes the best tool for waking up is that tall cup of coffee, and if that's the case it is time you reconsider your mattress and the way you sleep. Because after all it is just a stimulant that will help you for a limited time to boost your energy.
Layla Mattress Review Menu
Layla Mattress Video Review
After testing the Layla GEN2 I started to realize that the best part of waking up was all that energy Layla provided me. It's like laying down on a power bank that charges you up and when you are awake you are ready for a new day full of excitement.
I know there are tons of mattresses out there but with a mattress you can flip to find the right firmness for you, you get DOUBLE the chances to sleep better, wake up better and be a better you!
So many factors make the Layla stand out but what really makes it so special is its performance. It's all in the Layers, the core and the whole mattress at the end.
The Layla mattress was thoughtfully designed for the coolest, cleanest, most comfortable sleep imagined. Below in this video you will see what it looks like to have 2 beds in one.



Layla Mattress

Company Policies
Layla offers free 120-night trial. Free shipping and free returns with full refund/ no return fees.
What's Inside The Layla Mattress
?
The Layla mattress comes out of the box with two built-in comfort levels. Which means you are no longer stuck with just one option when it comes to buying a mattress.
The soft side of Layla has a firmness level about 4.5 out of 10, and the firm side is a 7 out of 10. On the soft side you will get a lush feel that cradles you while you sleep. And if this feels too plush, just flip it over to the firm side.
On the soft side, the cover is infused with ThermoGel that triggers when your body temperature rises to cool you down.
The top layer provides variable support, fast cooling and antimicrobial barrier for your mattress.
Second layer or transition layer of foam has deep channels to provide zoned support and increased air flow through the core of the mattress. It is known as the Zoned SMT layer.
The support foam is the core of the Layla mattress. It provides maximum motion transfer control and minimum bounce.
On the firm side the top layer is one inch of foam that provides support for your mattress followed by the firm side cover, with ThermoGel to help you sleep cool.



Layla Mattress

Sleep Tests
It doesn't matter if you are on a soft or firm mattress: When you share your bed with someone who rotates constantly, they will wake you up and it can be difficult to fall back asleep. The Layla has proven to reduce motion transfer. Which means you won't feel the toss and turn your partner makes over on your side of the bed (unless they slap you in the face while in the process of tossing and turning).
All type of sleepers unite!
Great news for front and back sleepers, thanks to Layla's Variable Support System. 
If you are a back sleeper you will have more body contact with your mattress than a side sleeper. You are better off on the firm side of the Layla mattress since it allows for better back alignment and most of all it springs back each morning after you get out of bed. No more sagging!



Layla Mattress

Price & Discounts
Below is a useful chart to guide you through accurate measurements and the many mattress sizes Layla carries. Price list updated 10/8/2020, reflects the Layla Memory Foam Mattress model.
$250 OFF + FREE Gifts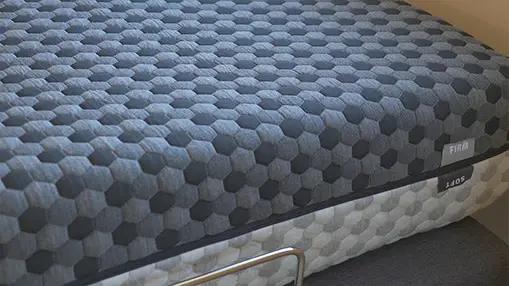 Layla Mattress

Review Conclusion
Regardless the fact that i have slept so good on the Layla, and the fact that i woke up next morning full of energy, here's what i honestly think of it as an important product to invest in. It is an absolute must, save yourself time and money and get this amazing two beds in one! You'll thank me later.
Infused with THERMOgel technology, keeping you cool at night. Trust me I wouldn't rate this so high if I was sweating during these hot summer months in Arizona. This very easy to remove cover makes flipping or washing the cover so simple, as it has a ZIPPER! The pattern is simple, eye catching and super soft to the touch. 
I find myself questioning why I would put sheets or a mattress protector over the mattress all of the time. The cover is so great that if you are too tired or lazy to put your sheets on, you may find yourself sleeping without them.
If you opt for the soft side, here's what's in store for you: The soft side and its 3″ of 3.5 LB COPPER-INFUSED MEMORY FOAM.
This High Density Memory Foam layer infused with copper provides cooling and excellent blood circulation.
Now if you're a firm side fan/sleeper, you will find an Inch of COPPER-INFUSED MEMORY FOAM waiting just for you.
The Layla Sleep mattress is made out of foam infused with copper cells for a cooler sleep.
Why copper you ask? Copper is well-known to provide healing benefits for your body and that's when Layla's geniuses thought it would be a good idea to sleep on it. Another reason why copper plays an important part, it's because it reduces joint inflammation and helps ease joint pain and stiffness. This is especially helpful for people with rheumatoid arthritis and osteoarthritis which can help the sleeper move around easily with as much freedom as possible.
I was fortunate to see them make Layla's when I went to the factory here in Phoenix! 
Layla will fit into almost any bed frame as well as an adjustable frame.
So we have a copper /ThermoGel infused mattress you can flip, keeps you cool and has a fun cover. Are you curious as to which level of firmness I prefer? I'm a side sleeper so I love the soft side. For testing purposes I'll flip it to the firm side every once in awhile, but it always makes it back to the soft side after awhile.
Each time I flip it I think, wow this is going to last forever as I have had serious issues with mattresses that I have bought from the big box retailers in the past. Most mattresses aren't flip-able as increasing the life of a mattress isn't in the best interest of most mattress retailers. I mean if you find yourself looking up at a mattress salesman at the store every few years, more money for them right? Yet another reason why I love the direct to consumer bed in a box model that Layla Sleep utilizes.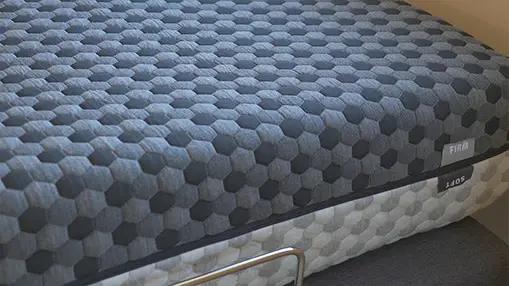 $250 OFF + FREE Gifts
Layla Sleep
Memory Foam Mattress: $200 OFF + 2 FREE Pillows. Hybrid Mattress: $250 OFF + 2 FREE Pillows.