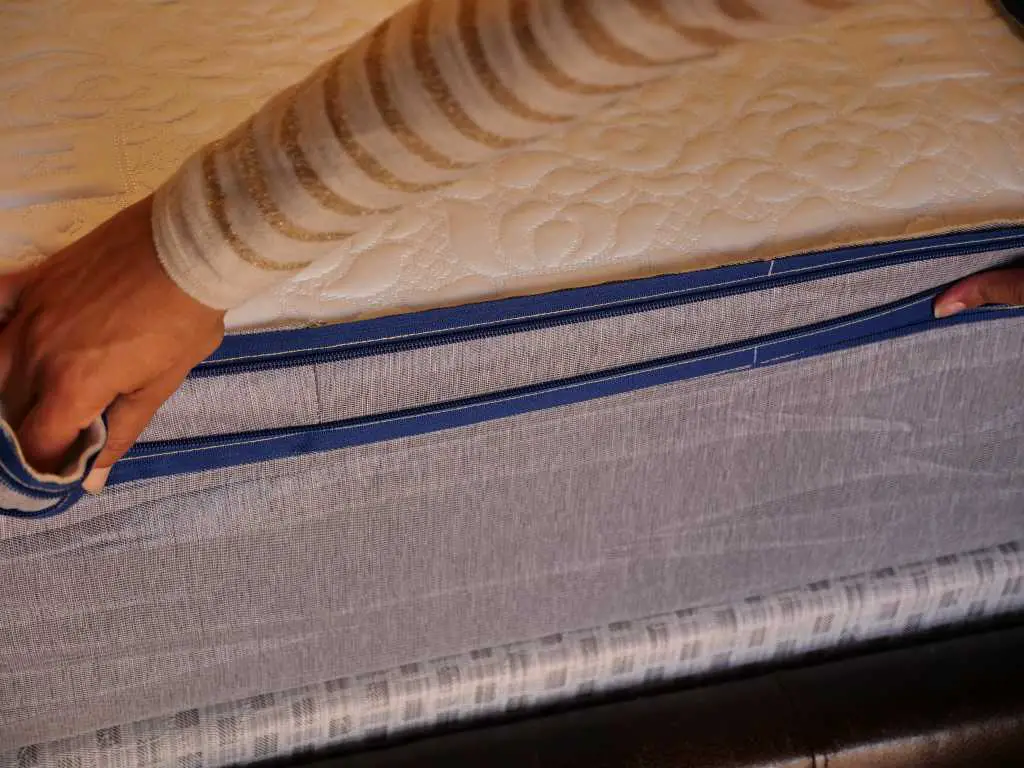 Novosbed Memory Foam Mattress is made in Canada and it ships to the US
I believe that the US is Canada's largest trading partner, but they have a different currency so it is possible that the pricing of a Novosbed could change. Today it costs $0.81 USD to exchange to a Canadian dollar, about ten years ago they were roughly equal. With the exception of the time period from about 2008-2010, the USD to CD has typically been between $0.75-0.8. So, I wouldn't expect the currency to be much of an issue in the pricing of a Novosbed. Long story short there was a brief blip in time when Canadians had purchasing power far greater than they typically experience.
Pay close attention to how you add the extra topper to the Novosbed, if you want to adjust the firmness and feel.
Superior long lasting comfort, motion isolation, and body contouring with high-density memory foam all in one Mattress! 
Today our review is about Novosbed Mattress. 
Novosbed Memory foam mattress conforms to your body to relieve pressure points, and isolates motion better than any other mattress material. You can also expect a durable mattress with a Novosbed that provides years of consistent, reliable comfort, thanks to the high-density memory foam.
What is Inside the Mattress?
Novosbed mattresses are all 11″ thick and come in three different levels of firmness. Soft, Medium or Firm.
The soft one is mainly designed for contouring and plushness without that "quicksand" feeling.
The Medium is their MOST POPULAR one, and is designed to offer the perfect balance of support and plush-comfort.
The Firm one designed to provide firm, comfortable support, with minimal sink-in.
Right under their  Ultra-Soft Stretch-knit Top Cover, and allow me to tell you how soft that cover is, it is so soft to the point you can just skip using sheets! You don't have to, but that's how soft it is. 
It's also also removable and washable for a quick and easy way to refresh your Novosbed.
Back to our layers:
In every Novosbed mattress you will find three layers of HIGH QUALITY FOAM.
Airflow Gel Foam: A highly breathable gel memory foam for ultra-luxurious comfort with heat dissipation far superior to that of traditional memory foams.
High Density memory Foam: Perfect comfort and pressure relief, this layer adds 3 luxurious inches of plush support memory foam to the heart of your Novosbed.
Sleep Test Results
PROS
THE COMFORT+ KIT IS A MAJOR PLUS!
• I absolutely LOVE the fact that your Novosbed comes with a Comfort + Kit! It's the smartest thing ever. I am aware that other mattress companies offers it only when a consumer is not satisfied, so they try to send it only then thinking it might help with their bed settings. Not with Novosbed.
Novosbed does it better. With Comfort+ you can easily fine-tune your Novosbed's firmness if you need to, and it's FREE as part of your trial. The industry's best, truly risk-free sleep trial is available only from Novosbed.
I have tried the mattress with and without the Kit, and it is SO EASY to add or remove it. At first I looked at the box and felt so overwhelmed. WHO HAS TIME FOR THIS? But as a reviewer I had to do what I signed up for, so I followed the instructions and in less than 2 minutes I was able to adjust the normal mattress settings adding the kit. Super easy, and IT MAKES A WHOLE LOT OF DIFFERENCE, absolutely. Did I tell you it fits like a glove!
CONS
It takes a bit of work to get the comfort layer on.
Who Should Buy the Mattress?
Easy! This mattress is for all. 
And I will tell you why. They do have a Recommendation Tool where all you have to do is answer a few questions about your sleep habits and voilà, your almost customized mattress will be under construction. There's no going wrong with that. But let's pretend you decided to try the Medium level of firmness without going through the recommendation tool, your mattress WILL COME WITH THE COMFORT+ KIT. And honestly, I prefer to manually adjust my bed, so I would definitely go with the Kit.
Other things that have caught my eye as I was adding the Comfort+ kit were their:
Ultra-Soft Stretch-knit Top Cover
A top cover so soft you won't want to use sheets. It's also removable and washable for a quick and easy way to refresh your Novosbed.
Two-way-stretch Elastic Core Cover
A robust cover that protects the foam core without affecting its properties.
Durable Furniture-grade Upholstery Siding
The same textile grade found on high end furniture. Durable, flexible and supportive.
What Type of Bed Frame Works for this Mattress?
Compatible bases
Make sure you properly support your Novosbed mattress with a solid base or foundation. A flexible base can make the Novosbed feel softer than it should and can cause sagging. We recommend using the Novosbed Foundation or any of the following bases.
Adjustable or platform
Non-medical adjustable beds or solid, flat platform beds with an untreated wood surface.
Box foundation
Foundations made specifically for memory foam or latex mattresses, or non-flexing boxsprings.
Slatted
Slats 2″ or wider, 3″ apart or less, with at least 1 center beam for larger beds.
Price Table In CAD$
| Twin | Twin XL | Full | Queen | King | California King |
| --- | --- | --- | --- | --- | --- |
| $999 | $1,099 | $1,199 | $1,399 | $1,599 | $1,599 |
| Free Shipping | Free Shipping | Free Shipping | Free Shipping | Free Shipping | Free Shipping |
| 120 Day Trial | 120 Day Trial | 120 Day Trial | 120 Day Trial | 120 Day Trial | 120 Day Trial |
Current Specials
Thinking about buying the items we have reviewed? Help Non-Biased Reviews out if you do. Just click on any of the seller links above and the seller will contribute a portion of the sale to help support this site. It won't cost you anything extra and is a simple way to help us fund more items to review. Thank You!
Other fun things about Novosbed
I reviewed the Douglas mattress, which is only sold in Canada
Novosbed sent it to us for testing.  All of the opinions expressed in this review are mine.
Yes they offer the Douglas, Logan & Cove, Recore and Brunswick