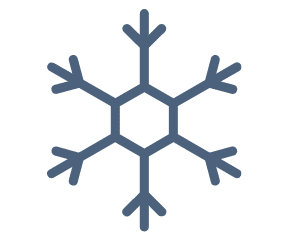 Per SleepFoundation.org, "many sleep experts say that a cool room, somewhere around 65 degrees, makes for the best sleep, and research backs this notion." If you're not ready to spend that much on A/C, a bed cooler might be the right thing for you! Here are all of our bed cooling device reviews!
Source: Sleep Foundation
Bed Heating / Bed Cooling Device Reviews
Are you a hot sleeper? Maybe you are a cold sleeper? Either way, you can't seem to get comfortable at night and wake up sweating or freezing. Did you know that you can increase your quality of sleep by altering your bedding's temperature. More and more mattresses on the market have cooling properties. They use cooling gels in their layers and cooling fibers and/or gel in their top quilt. But if that's not enough and you still sleep hot, or looking for more heat on cold nights, bed heating / bed cooling devices will quickly become your best friend. Usually plugged into power, you set your desired temperature and lay yourself in a pre-cooled or pre-heated bed. They come in a variety of forms – from cheaper cooling blankets to expensive cooling mattresses, read our bed cooling device reviews to find the right option for you, and your budget. I know what you're thinking next – "my partner likes a different bed temperature. He sleeps hot but I sleep cold…" Guess what, most bed heating and bed cooling devices can be purchased as dual zone. Each partner gets to set up their own bed temperature and sleep together in full, customized, comfort!
Find here all of our bed heating / bed cooling device reviews. We have tested all of them for many nights and written up detailed reviews. Click on the brands or articles below to open the full web reviews and learn more about all bed heating / bed cooling devices reviewed. Inside each article, find bed cooling device coupon codes, as well as exclusive coupons for our readers. 
All Of Our Cool Sleep Content
Not finding what you're looking for? Search for it here!
BLACK FRIDAY MATTRESS DEALS DISCOVER AND SHOP THE BEST MATTRESS DEALS 2023 – FROM BLACK FRIDAY TO THE END OF DECEMBER Let's start by getting