Price history for LUCID Premium Hypoallergenic 100% Waterproof Mattress Protector - 15 Year Warranty - Vinyl Free - Queen

Latest updates:

$19.99 - March 15, 2018
$21.99 - March 9, 2018
$19.99 - January 16, 2018

Since: January 16, 2018

Highest Price: $21.99 - March 9, 2018
Lowest Price: $19.99 - January 16, 2018
Finding the Best Mattress protector For You
I'm currently in the process of potty training a 3 year old, so I can tell you that my mattress protectors have saved my mattresses countless times.  Therefore, I  have compiled a list of the best mattress protectors we have tested to help you choose. The prices listed are before discounts on a queen size mattress protector.
Top Mattress protectors 2018
🏆Nest Bedding's cooling mattress protector is my personal favorite as it incorporates cooling tech into the waterproof material.  It is a bit more expensive than many of the competing products, but that cooling effect is well worth it (especially if you live somewhere warm, like I do).
The cover is cool to the touch and is quite breathable.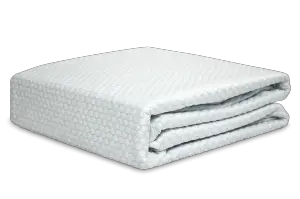 The Runner up in this category is the Purple mattress protector.  I just love their advertising campaigns, and the one that they do for the mattress protector stars Sasquatch.  The purple mattress protector is also breathable so it is cool over night, it's just not "cool to the touch".  It's also stretchy so it has a great feel.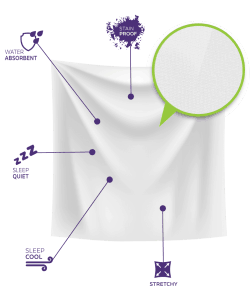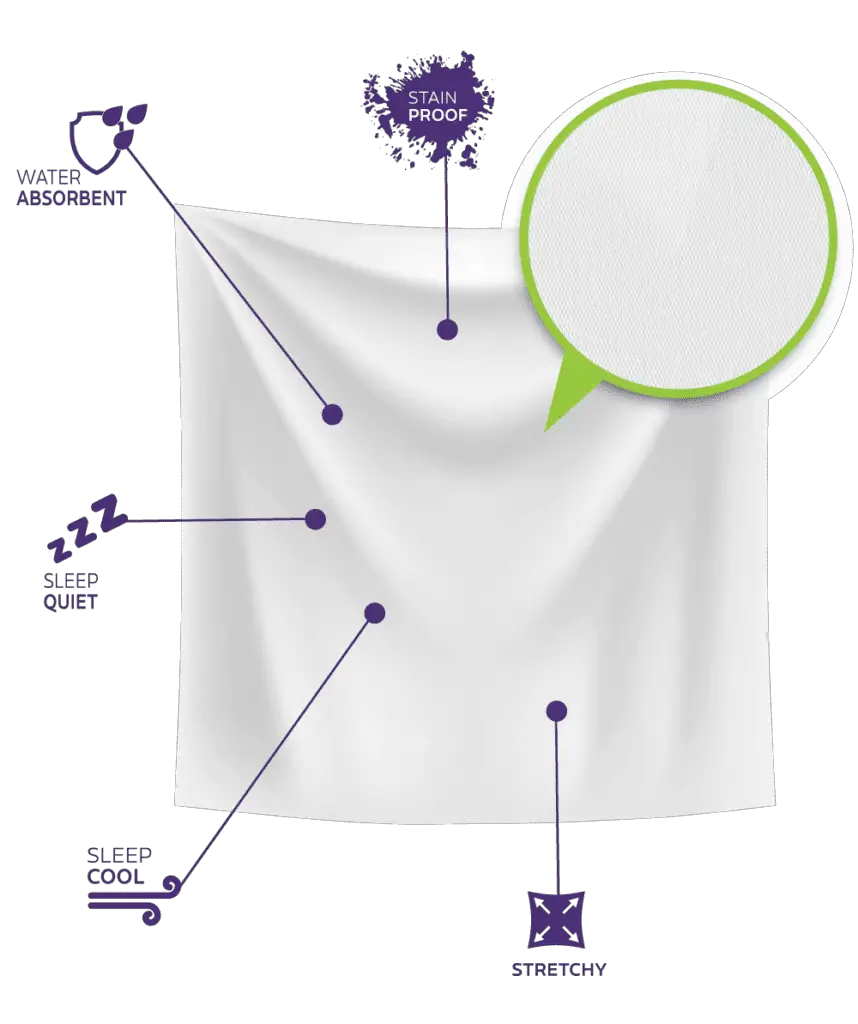 Best Material and Type
The two main things that you have to look for in a mattress protector are:
If it's not waterproof all of the sweat will work into your mattress.  Did you know that humans sweat approximately 26 gallons of sweat in bed each year?  Gross!  Oh, waterproofing your mattress is also an important thing to have when you are potty training your little ones.  I'm SOOO embarrassed by the video below.  My daughter took a nap on my Sapira and it didn't have a mattress protector.  Don't be like me!  I was lucky that the Sapira had a removable cover.  You can see the results below.
It's also important to get a breathable mattress protector so that your sweat doesn't just pool on you.
Since I live in Arizona, cool sleep is a must.  The Nest Bedding protector has a slight edge on the Purple protector.  They are both breathable, so it's the added cooling tech that pushes Nest Bedding ahead.
The feel of a mattress protector is what makes it so hard for me to commit to one.  New mattresses show up at my door step often, so when I'm testing them I really want to feel the mattress.  There is no getting around this; a mattress protector will take away some of that awesome feel of a new mattress.  This means that you have to do your own cost vs benefit analysis.  Does the better feel without a protector outweigh the damage that you do to your mattress every night?  You have to decide for yourself!
Bed Size
Mattress protectors fit over standard sized mattresses.  Here are the sizes for American beds.
Twin: A twin will measure 39″X 75″. Your basic set up for children and a spare bedroom with limited space
Full: 54″ X 75″, which is a good size for teenagers as long as you don't expect them to grow to six feet tall.
Queen: 60″ X 80″. It fits two adults, but you had really better like each other as you will be very close.
King: 76″ X 80″. This gives two adults more space, but has the same amount of leg room (height) as a queen.
California King: 72″ X 84″. This will give plenty of room to two adults and allow people in the 6'6″ range the ability to sleep on a bed without dangling their feet off the end.


Our Rating Criteria

We use 5 categories to rate the mattress protectors we sleep test. Each category is scored 1-10.  We use a 10 point must system, so when we are confident that a mattress protector is the best for one of the categories it will receive a 10.  All other protectors will be held against that standard.

Sleep Quality

If I'm not able to sleep on a mattress protector, then it's possible that you may have the same issues. This is really the most important category that a buyer should be focused on. It is nice when a bed is well constructed or made by a reputable company. However, if you can't sleep on it, you are going to find yourself shopping for a new bed sooner than planned.

Stays Cool

I live in Scottsdale, Arizona and I'll tell you a little secret about the weather here… It gets hot in the summer. Having a breathable mattress protector is a must here. There aren't a ton of things worse than having extra heat rising up from your mattress protector making your back or side sweat.  Therefore, a breathable protector is a must and if they throw in cooling tech, even better!

Feel

Feel is important, the closer you can get to not noticing the mattress protector the better.  You just invested into a mattress, so hopefully you get to feel how great it is.

Waterproof

This is the most important category.  In addition to risking it with my 3 year-old daughter.  We enjoy spilling all kinds of liquids and rubbing various substances on the protectors to see how they hold up.  This is by far the most important category that we test for.

Value

You really have to look at the prices of the mattress protector vs. the competition.  Since I live in a hot climate, I place a little bit more value on cooling and breathable protectors.

Why Buy a Mattress protector Online?
It will ship directly to you, most of the time for free
Do you really enjoy having a mattress protector salesman follow you around and check you out as you try out all of the mattress protectors? The answer is NO
Wouldn't you rather take some time to test a mattress protector rather than just be lead around by the salesman to the highest commission bed he sells? Most online retailers offer a trial period of 100 days or more to test out your new mattress protector.
Same quality mattress protector for a fraction of the cost.
You have more time to comparison shop from your home.
Thinking about buying the items we have reviewed? Help Non-Biased Reviews out if you do. Just click on any of the seller links above and the seller will contribute a portion of the sale to help support this site. It won't cost you anything extra and is a simple way to help us fund more items to review. Thank You
Summary
Article Name
Description
While potty training my 3 year-old I have recognized how powerful mattress protectors are. Did you know that the human body sweats 26 gallons of water each year? Think you don't need a mattress protector? Think again!
Author
Publisher Name
Publisher Logo