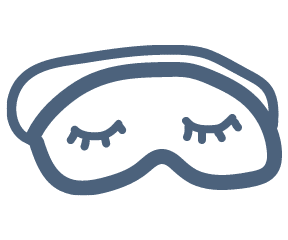 No time or budget to shop for a brand new mattress? What if I told you that adding a mattress topper to your existing mattress is the easiest, fastest, and most economical way to a more comfortable sleep? 
Find here all of our reviewed mattress toppers and mattress protectors. We have tested all of them personally before writing up detailed reviews. Click on the brands or articles below to open the full web reviews and learn more about all mattress toppers and mattress protectors reviewed. Inside each article, find mattress protector coupon codes, as well as exclusive coupons for our readers. 
Mattress Toppers are a beautiful thing. Do you have an old mattress you are no longer happy with, but can't afford a brand new mattress at the moment? Did you recently purchase a mattress but can't find the comfort you're looking for? Or maybe a new condition has you toss and turn, and your beloved mattress needs to be adjusted for a period of time. A mattress topper can be an inexpensive way to fix any and all of those problems. Made of foam, latex, cooling fibers, etc., add a mattress topper on top of your current mattress to transform your comfort and sleeping experience. A firm mattress can become a much plusher option with deep pressure point relief with a mattress topper, for example. Or a cheaper mattress can become a luxurious sleeping experience by adding a comfortable mattress topper. Read our mattress topper reviews to learn more about each product we have personally tested and reviewed!
You have just acquired a brand new mattress and would love to keep it as clean as when it was delivered to you. Or maybe your old mattress has a non-washable cover and is starting to look old. Here come the mattress protectors. Working as a fitted sheet, add your mattress protector on top of your mattress and below your fitted sheet, to keep your mattress stain-free. Did you know that some mattress companies will only accept warranty claims if your mattress is completely stain-free? The mattress protectors can be machine washed and dried and will protect your investment for years to come. And let's be honest, replacing a mattress protector is a lot cheaper than replacing the whole mattress. And if you have kids, believe me, mattress protectors are life! Buy several to rotate in case of middle-of-the-night accidents. A good mattress protector is one made of natural materials, that you won't even feel. Read our mattress protector reviews below!
All Of Our Mattress Topper & Mattress Protector Content
Not finding what you're looking for? Search for it here!
BLACK FRIDAY MATTRESS DEALS DISCOVER AND SHOP THE BEST MATTRESS DEALS 2023 – FROM BLACK FRIDAY TO THE END OF DECEMBER Let's start by getting