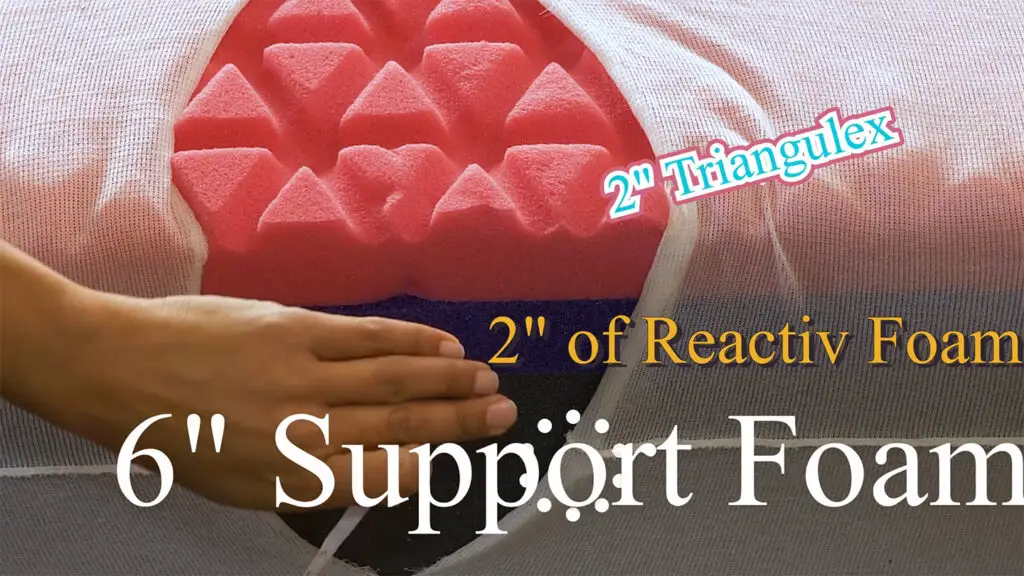 Zoma Sports Mattress Review
Say hello to the all new Sports Mattress. 
Zoma was designed with athletes in mind for better performance and for a winning night's sleep! 
Approved by athletes and backed by years of research, design, and testing. The Zoma Sports Mattress was designed to perform by delivering enhanced rest and rejuvenation for individuals with demanding lifestyles.
It's been quiet an interesting experience testing the Zoma Sports mattress. Just like every mattress has its secret ingredients or layers that make it or sometimes break it, the Zoma has its own "super layers"! More about them in this video. 
Zoma Sleep Company Policies
I had to go check out the Zoma mattress at the Zoma Headquarters as soon as i found out that the company is actually where i live, in Scottsdale! It's always exciting- at least to me- when I can go visit mattress factories or headquarters. Staff, customer service all in all company, they are super friendly and most importantly EXPERIENCED at what they do. Here's what they have to offer when it comes to Zoma Sports Mattress. 
100 Night Guarantee.
Where you get to try Zoma at home for 100 nights. Love it or your money back, guaranteed.
Free Shipping.
Free shipping on all Zoma products to anywhere in the lower 48 states.
10 Year Warranty
They literally got your back. With Zoma your mattress is protected for 10 years.
Since everyone likes cooler nights and absolutely no body wants to wake up in a pool of sweat! The Zoma Sports Mattress is wrapped in breathable fabric that wicks away heat and moisture, helping you stay cool throughout the night. The Zoma cover is breathable making your sleep experience cooler and uninterrupted. 
Their top layer is super cool visually and fun and squishy when you touch it.  It's a zoned layer zoned layer, unique to Zoma, delivers targeted comfort, support, and pressure-relief. 
It's called Triangulex™ and it's made up of hundreds of triangular segments spaced according to strategic comfort zones. Designed to provide targeted relief of pain-causing pressure points and optimal temperature control.
For greater response and enhanced recovery the second layer Reactiv™ responsively contours to the body to minimize motion transfer and provide continuous support. The result? An undisturbed rest and active recovery. 
Base layer is pretty steady, Support+ is the high-density base for the Zoma mattress. It provides consistent, reliable pressure relief for the hips and shoulders, while maintaining the spine's natural alignment.
Here's more about Zoma materials and certifications: 
Cover
Breathable mesh fabric cover made of 97% polyester and 3% spandex.
Mattress Layers
Triangulex Memory Foam, Reactive Foam, and Support+ Core Foam
Certified Eco-Friendly by CertiPUR-US®
All materials are made without ozone depleters, flame retardants, and other unhealthy materials. They are also low in VOC (Volatile Organic Compounds) to eliminate odors. 
It's always interesting to test a Sports mattress, or a mattress that is mainly targeted for athletes. Even if i don't happen to be this "athlete", I am constantly on the run whether inside my house doing never ending chores, or outside chauffeuring my kids to basketball practice and sometimes volunteering, by the end of each day I am exhausted and yes I am looking forward to that moment where I can lay down on my trust worthy mattress and I expect nothing but amazing results from it, because that what i was promised when it was advertised. 
Testing the Zoma was great. I was very intrigued by the whole mattress especially the top two layers and their focus. 
Boosted comfort was noticeable with my head and shoulders laying perfectly on the top part of the mattress where there are mini triangles working together to keep my neck area comfortable. And then again the bottom part where another group of triangles were making sure my legs are getting some rest. Mid section layer has no triangles and that's what was keeping my hips and lower back in proper alignment. 
Now luckily I have the perfect height making me able to enjoy what that top layer has to offer, It's a targeted zone layer but if you are considering the Zoma to a kid or if you happen to be a short person, keep in mind that top layer will not be targeting the specific areas it's supposed to cover. 
Zoma starts at $550 and in my opinion it is worth the try since you get to sleep on it for 100 nights. Enough time for you to figure out if it's the right one for you!
We do have a special code just for you if you are interested in a Zoma ! All you have to do is click on the " GET THE DEAL BUTTON" on you right hand side.
Prices updated on 10/7/2020.
You have all the right to be skeptical sometimes when it comes to purchasing and trying out new products in general, let alone a mattress which i personally consider an investment. But this is how I look at it. I tell myself, nowadays with online shopping, easy returns and shipping and unbiased reviews and opinions, why not take this leap and test something- anything- new. 
While I usually donate mattresses I am done testing, the Zoma is going to be a keeper, like only a few other mattresses I am not ready to be part yet. With extreme back comfort and relief and that boost of energy I was looking forward in the morning, the Zoma was like my personal body charger! Give it a try.