NATURAL FORM MATTRESS REVIEW - REFRESH MATTRESS
The Natural Form Refresh mattress might be the most unique and most luxurious mattress we have ever tested. From its dual-side firmness adjustment function to a washable Merino wool cover, it is a perfect mattress for people suffering from back and neck pain, as well as couples with different sleeping styles. Read more to find out if we recommend it for you!
30% OFF + FREE Gifts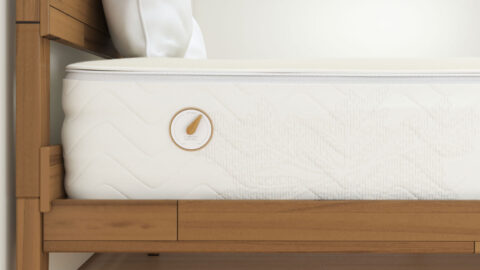 Natural Form Company Policies
100-night at-home trial
10-year warranty
Free shipping and returns
Made in Vermont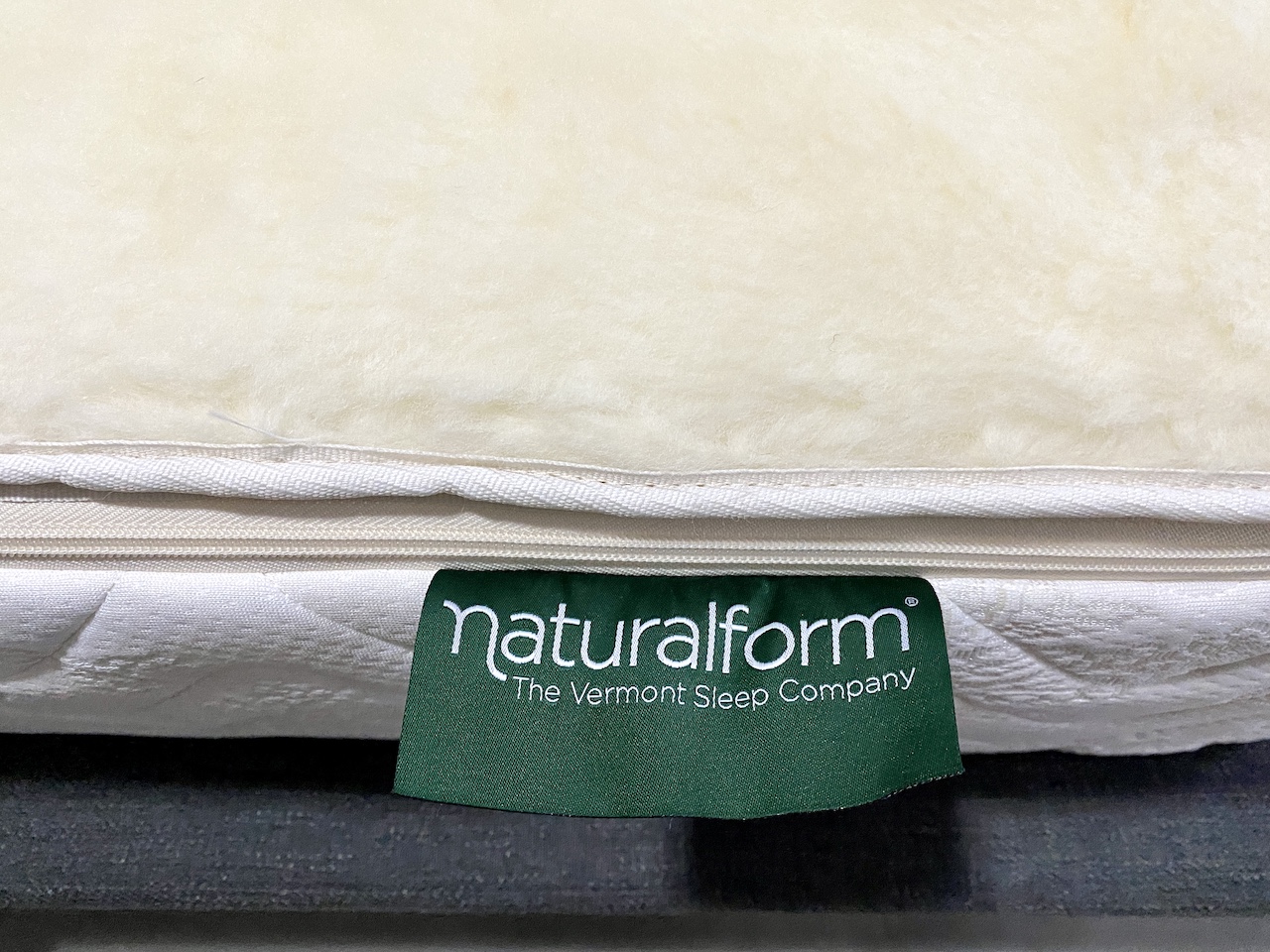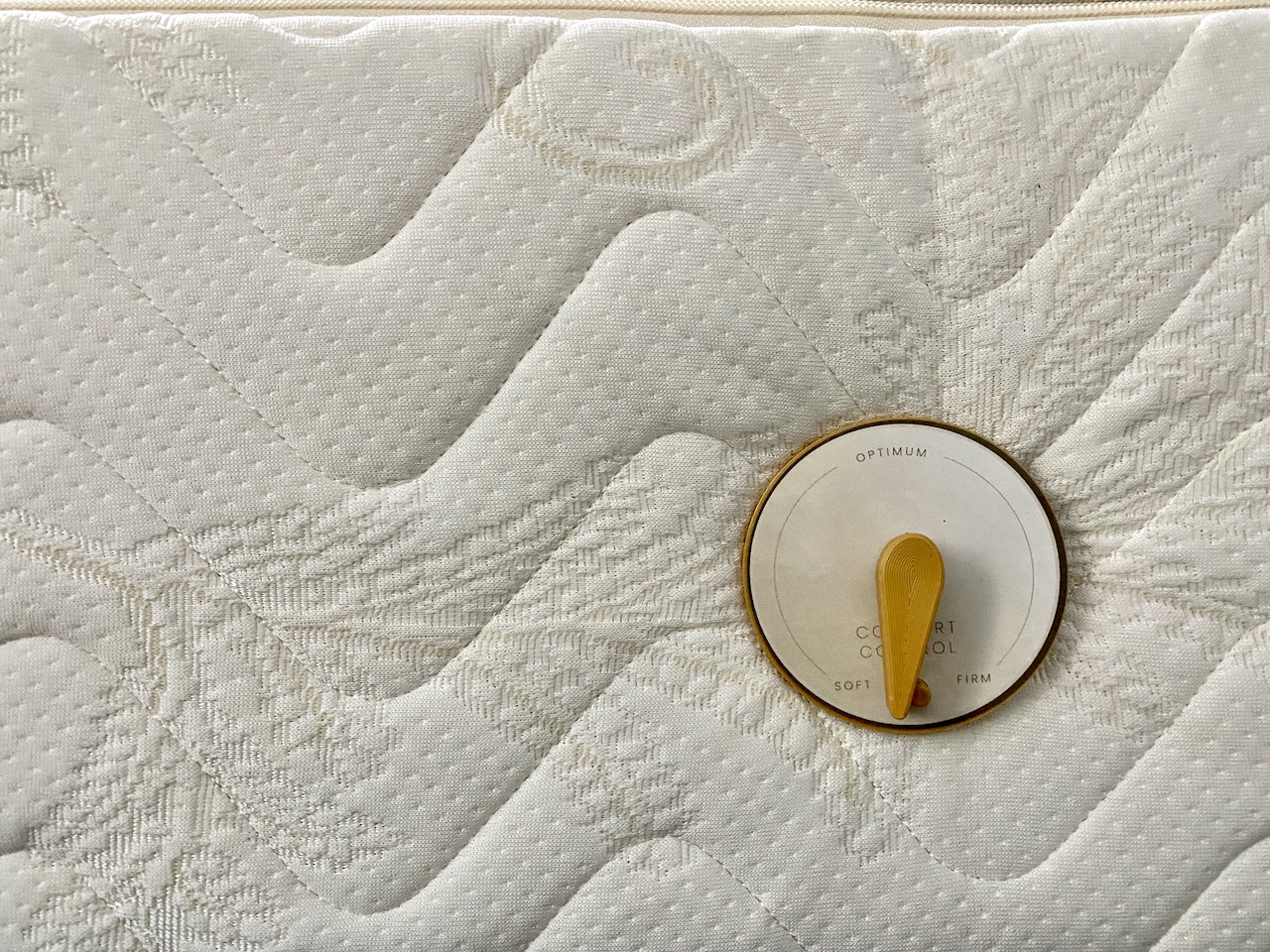 What's Inside The Natural Form Refresh Mattress
In a nutshell:
100% Australian Merino  wool cover
3″ CertiPUR-US foam layer
Patented pressure-relief system
Dual-sided firmness controls
100% Australian Merino Wool Cover
The Natural Form Refresh Mattress has the most unique mattress cover we have ever tested. Made of 100%, ethically-sourced, Australian Merino wool, it is not only natural, but comfortable, washable, and temperature regulating so you never sleep too hot or too cold!
3″ CertiPUR-US Foam Layer
Right underneath the wool cover come 3 inches of a highly supportive high-resiliency foam layer. It is certified CertiPUR-US and ensures proper alignment of your neck and spine throughout the night!
Patented Pressure-Relief System
The patented pressure-relief system in the Natural Form mattress is very impressive. From the mechanical turn of a knob, each sleeper can adjust the firmness of his/her side of the bed. Several dozens helix air pods harden or loosen to provide your customizable firmness level. The Natural Form mattresses are the only consumer mattresses (non medical) to use this proprietary technology.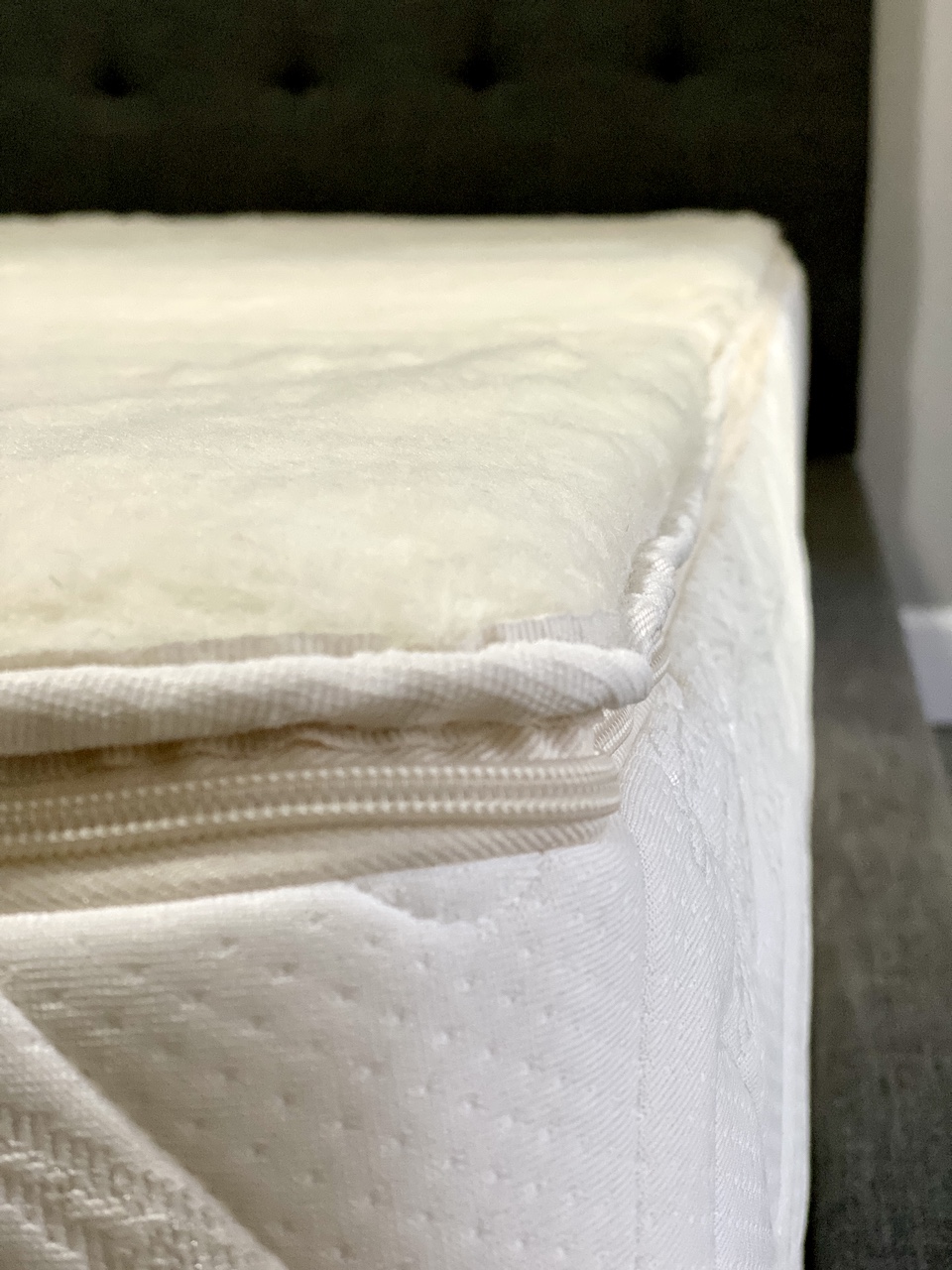 The Natural Form Refresh Mattress Sleep Tests
Everything we felt in one box
| Firmness | Temperature | Maintenance | Sleeping Style | Bed Base |
| --- | --- | --- | --- | --- |
| The customizable firmness of the Natural Form Refresh Mattress is what makes all of its beauty. The mattress comes with dual-sided dials, easily accessible and requiring no tool to operate. I recommend starting on the Optimum position, which makes this mattress about a 6/10 on the firmness scale. If after a few nights, you need a softer sleeping surface, simply dial it down as much, or as little, towards the Soft end of the dial. You will find a mattress as soft as 4/10 on its softest setting. For sleepers preferring a firmer mattress, dial up the firmness control and firm up the Natural Form mattress all the way up to an 8/10! And best of all - each partner can customize the firmness of his / her side. | The Natural Form Refresh Mattress comes with a thick cover of 100% Merino wool which is perfectly temperature regulating. It keeps you cool on hot nights, thanks to its natural moisture-wicking and breathable properties. Because wool is a naturally active fiber, it reacts to changes in your body's temperature and helps you stay warm during colder nights. It is naturally, a truly temperature-regulating material that makes the Natural Form Refresh Mattress a temperature-neutral mattress - great whether you are a hot or cool sleeper! | A huge plus of the Natural Form is its removable and washable cover. As it is made of 100% Merino wool, you can machine wash it using a non-enzyme detergent such as Woolite. Dry it on its own with plenty of extra space in your dryer. Note that the cover will shed considerably during washing / drying, which is normal, but I would recommend not excessively machine washing. Instead, make sure you are using a mattress protector to protect your investment. Another amazing benefit of the Natural Form mattress is the ability to purchase a new mattress cover or foam layer replacement, for a new mattress feel! | Thanks to the dual-sided firmness controls and the up to 42 helix air pods on each side of the mattress, the Natural Form mattress is a great option for all kinds of sleepers. The patented air pods help relieve the pressure for side-sleepers who might want to dial the firmness level anywhere from Optimum to a softer setting. Back sleepers will really enjoy the Optimum setting, while stomach-sleepers will truly enjoy the strong support brought by the foam and a firmness dialed to a firmer setting. | As with most modern mattresses, the Natural Foam mattress can be placed on any bed frame - box springs, divan bases, traditional frames, slats, adjustable bases, and even the floor will do! |
The Natural Form Refresh Prices & Discounts
30% OFF + FREE Gifts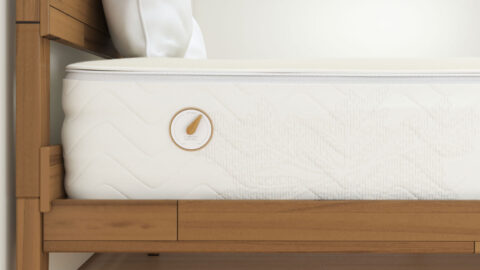 By all means, the Natural Form Refresh Mattresses ticks all of the luxury mattress boxes! Except its price to be on the higher end of the range, with a Queen Refresh Mattress priced at $3,095 pre-discounts, and currently discounted to $2,595.
Not only are the materials used sourced ethically, but its design is unique, it uses proprietary technologies trusted by health institutions for over 30 years, and has very unique design and customizable properties.
Natural Form offers an impressive 10 sizes for its Refresh Mattress, with the goal to ensure every sleeper has access pain-free sleep. While I only show prices for the 6 most common mattress sizes, you can order the Refresh Mattress is the following:
Twin:

38″ W x 75″ L x 11″ H – 60 lbs

Twin XL:

38″ W x 80″ L x 11″ H – 62 lbs

Full:

53″ W x 75″ L x 11″ H – 96 lbs

Full XL:

53″ W x 80″ L x 11″ H – 99 lbs

Queen:

60″ W x 80″ L x 11″ H – 105 lbs

Olympic Queen
King:

76″ W x 80″ L x 11″ H – 128 lbs

California King:

72″ W x 84″ L x 11″ H – 130 lbs

Split King:

76″ W x 80″ L x 11″ H – 128 lbs total

Split Cal King:

72″ W x 84″ L x 11″ H – 131 lbs total
Make sure to click the box above to claim the deepest discounts!
Price List updated: May 2021 – pre-discounted prices
Detailed Natural Form Mattress Review Conclusion
The Natural Form Refresh Mattress is one of the most luxurious mattresses we have ever tested. It does come at a higher price, which is justified for the incredible mattress you are purchasing.
We loved its unique 100% Australian Merino wool cover, which naturally regulates your body temperature to ensure an optimal sleeping temperature no matter the temperature.
But what truly hit it off the charts, is the patented dual-sided firmness dials that let you customize the firmness of your side of the mattress, thanks to dozens of helix air pods firming up to the dial on the side of the mattress.
Lastly, a huge plus in my books, and a feature to be loved, is the ability to machine wash and dry the mattress cover, as well as order replacement wool covers and foam layers to renew your existing mattress when the time comes, instead of purchasing a new mattress. So while the Natural Form Refresh mattress comes at a premium, you might be even in the long run, with the ability to give your mattress new life with Natural Form spare parts!
Nearly all sleepers will love the Natural Form mattress, but let's take a closer look at all the details! 
Natural Form's story starts in the medical world, where, 30 years ago, the medical industry discovered Natural Form founder, John Wilkinson Jr.'s self adjusting technology. He had grown frustrated of conventional mattresses and wanted an adjustable mattress using no pump or motor.
The air pods were born. Developed to "properly displace your body from nagging pressure point," they allow for fine adjustments until you find the perfect pressure relief for your personal needs and preference. Natural Form's goal is to provide its sleepers with pain and ache-free sleep, every night, and thousands of health institutions are using the technology around the world today.
When you purchase a Natural Form mattress, you are getting the only mattress, on the consumer market, with that patented technology. On top of that, Natural Form uses natural materials that can be easily replaced to reduce the cost burden of switching mattresses and the impact to our landfills.
Natural Form is an American family-owned business that has been designing technologically-advanced mattresses for over 30 years. Their three mattresses, including the Refresh Mattress, are designed and handcrafted in Southern Vermont, in factories running off of 100% solar-generated electricity!
Find all of our Natural Form reviews here!
What Is Inside The Natural Form Refresh Mattress?
The Natural Form Refresh Mattress is 11 inches of luxurious, patented, and unique layers, working together to ensure each sleeper can customize the firmness to get the best pressure relief possible. The goal: pain-free sleep and an ache-free morning, every night! Let's look at the role of each layer independently: 
100% Merino Wool Cover

The most visible and unique layer in this Natural Form mattress is its mattress cover.
Made of 100% Merino wool, ethically-sourced in Australia, it is thick, soft, and all natural. The wool's natural moisture-wicking and breathable properties make for a perfectly temperature-regulating material. On cold nights, expect to be kept warm, while on hot nights, your body's moisture and excess heat will be wicked away, keeping you comfortable and cool.
Additionally, the cover is removable and machine washable. I recommend washing and drying on its own, using only non-enzyme detergent and allowing for plenty of space in your dryer. Expect quite a bit of shedding, which is absolutely normal.
Because you are able to unzip the cover, you can also order a new one when you feel is needed. I was impressed with the lack of odor of this Merino wool cover, and the mattress in general. It is one of the very few mattresses we tested, with no off-gassing!
3″ Of CertiPUR-US Certified High-Resilience Foam

The foam layer, closest to your body, is 3 inches thick and provides excellent support. Being high-resilience, the foam helps your spine / hip / shoulder stay well aligned, giving you a healthy night of sleep.
The foam is not overly soft of contouring. You get most of the contouring from the wool cover, with the CertiPUR-US certified foam giving you mild contouring and a supportive layer to lay your body into.
Note that you can order a new foam layer when you feel that yours has reached the end of its useful life. I would not expect that to be for several years, but it is a nice option and way to extend the life of your investment, instead of having to purchase a brand new mattress. You can extend the life of this mattress by 10-15 years by simply replacing the layer of foam and mattress cover for new ones.
3″ Of Transition Foam – Dynamic Support Layer
The second layer of foam acts as a transition layer and is an inch thicker than in The Nectar Mattress. Between the plush top layer and the firmer bottom 7 inches, it provides resistance against the body and good support of the high pressure areas. The extra inch makes the Nectar Premier a bit firmer than The Nectar Mattress. It is also the most responsive of the layers, allowing you to never feel stuck in the mattress. It helps make turning around effortless and prevents your body from feeling the firmer foam below. 
Patented Pressure-Relief System

The bottom layer is a patented technological wonder, and one coveted by the medical industry for the last 30 years.
The top ~2/3 of that layer of foam are made of 30 to 84 adjustable helix air pods (depending on the mattress size ordered). Each sleeper will find a manual dial on his side of the mattress, allowing for an easy adjustment of the firmness of his side of the bed.
Those air pods give each sleeper full control of the firmness and pressure relief of their mattress. They are fantastic for couples with different sleeping styles, allowing each person to customize the mattress to his own preference without affecting his/her partner.
The air pods also respond to movement during the night. As you shift position, they adjust to your body's shape and ensure you sleep comfortably all night long and wake up with no aches or pains.
How Does The Natural Form Refresh Mattress Sleep?
Firmness
The firmness of the Natural Form mattress is fully customizable. Simply turn the hand dial to the left for a softer mattress, and further out right for a firmer sleeping surface.
I recommend starting on the Optimum setting and allowing a few nights before making changes. The Optimum firmness tested about a 6 out of 10 on the firmness scale.
After a few nights of getting used to the wool cover, foam, and air pods, start adjusting the air pods and chambers to your desired firmness. You will instantly feel the bed firming up or down as you turn the knob.
The softest setting tested about a 4 out 10, giving ample contouring and clearance to the high-pressure areas in the hip and shoulder regions.
The firmest setting tested at about an 8 out of 10, making it a comfortable sleeping surface for sleepers preferring more support and a sensation of floating above the mattress.
Sleeping Style
Because of the unique adjustable firmness feature, the Natural Form Refresh Mattress is an excellent option for all sleeping types, and a fantastic mattress for couples with different sleeping styles, since each side of the bed can customize its firmness. 
The Optimum firmness level for back sleepers and some side-sleepers who prefer a slightly firmer sleeping surface. It will still provide enough pressure-relief for the majority of sleepers, while giving enough support to nicely align the spine.
Purely side-sleepers will love dialing the firmness level down to a softer level. They will find much deeper pressure relief and a more cocooning sleeping experience, while still benefit from 3 inches of spine-aligning high-resilience foam.
Dialing the firmness up to a firmer setting will make this Natural Form mattress a great option for back and stomach-sleepers. Firmer air pods underneath the high-resilience foam will give all of the support needed for stomach-sleepers to keep an aligned spine without their hips dipping too far into the mattress.
Temperature
Not only is the Merino wool a naturally temperature-regulating material, there is also plenty of air flowing through the air chambers inside the foam layers, allowing the foam to cool throughout the night.
The closest layer to your body, however, is a thick layer of 100% Australian Merino wool, which keeps you warm on cooler nights and cool on cold nights. It is naturally breathable and moisture-wicking, allowing for a regulated cool and comfortable night of sleep.
Motion Transfer
Because each side of the mattress has its own set of helix air pods, the motion transfer is nearly nonexistent in this Natural Form mattress. You will not be bothered or woken up by the movements of your partner, making the Refresh Mattress an excellent option for couples.
How Do I Care For The Natural Form Refresh Mattress?
Always remember to use a mattress protector to protect your mattress investment. However, accidents and spill happen, and caring for your Natural Form Mattress is a lot easier than most mattresses. 
It's Merino wool mattress cover can be unzipped and thrown in the machine machine. I recommend washing it on its own to limit excess shedding. Wash it with non-enzyme detergent such as Woolite.
You can then, either hang it dry, or put it in your dryer by itself. Expect quite a bit of shedding, which is completely normal for wool. I personally wouldn't excessively wash the cover to preserve it and have it last a longer life. And remember that if you ever felt the need to replace it, you can simply order a new mattress cover on Natural Form's website!
30% OFF + FREE Gifts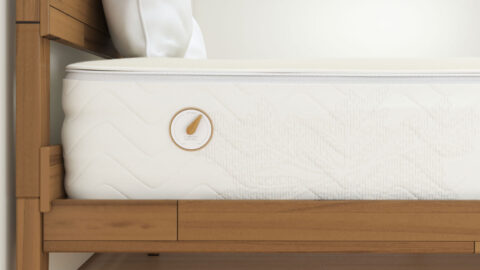 The PLUSES

The MINUSES

Unique and natural wool cover
Temperature-regulating mattress cover
Machine-washable and replaceable cover
CertiPUR-US certified foams
Adjustable firmness
Manual knobs make adjusting firmness easy
Dual-sided firmness customization
Great pressure point relief
Excellent mattress for all types of sleepers
Ideal for couples with different sleeping styles 
Very low motion transfer - great for couples
All foams are high-resilience, allowing for easy movement 
Healthy sleep - aligned spine, no pain or aches
100-night trial + 10-year warranty
Handcrafted in Vermont
White glove delivery and install can be ordered for extra fee

Comes in a large box
Very heavy, best to be 2 adults to unbox and install
Most frequent questions and answers
Share this deal with a friend!
Nectar Premier Mattress Review 2022 | Non Biased Reviews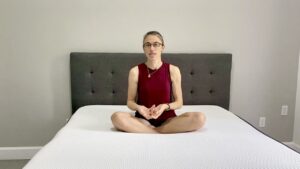 An unbiased review of the Nectar Premier mattress - Nectar's brand new mattress with 13 inches of memory foam and all the cool sleep you are dreaming of!
Product SKU: The Nectar Memory Foam Mattress
Product Brand: Nectar
Product Currency: USD
Product Price: 799
Price Valid Until: 12/31/2025
Product In-Stock: InStock