Are you struggling to fall asleep at night? Your brain is racing, worries from the day haunt you, and the anxiety prevents you from getting the rest you need? Dodow was created by a team of insomniacs who understand your struggles and know what it takes to fall asleep faster and smoother. This is our review after over a month of use of the Dodow sleep aid device!
100-night trial
Comes with 3 AAA batteries
Ships worldwide (3-5 day delivery in Europe, 4-10 days worldwide)
FREE shipping when you purchase 2 Dodows
FREE travel case with our exclusive discount code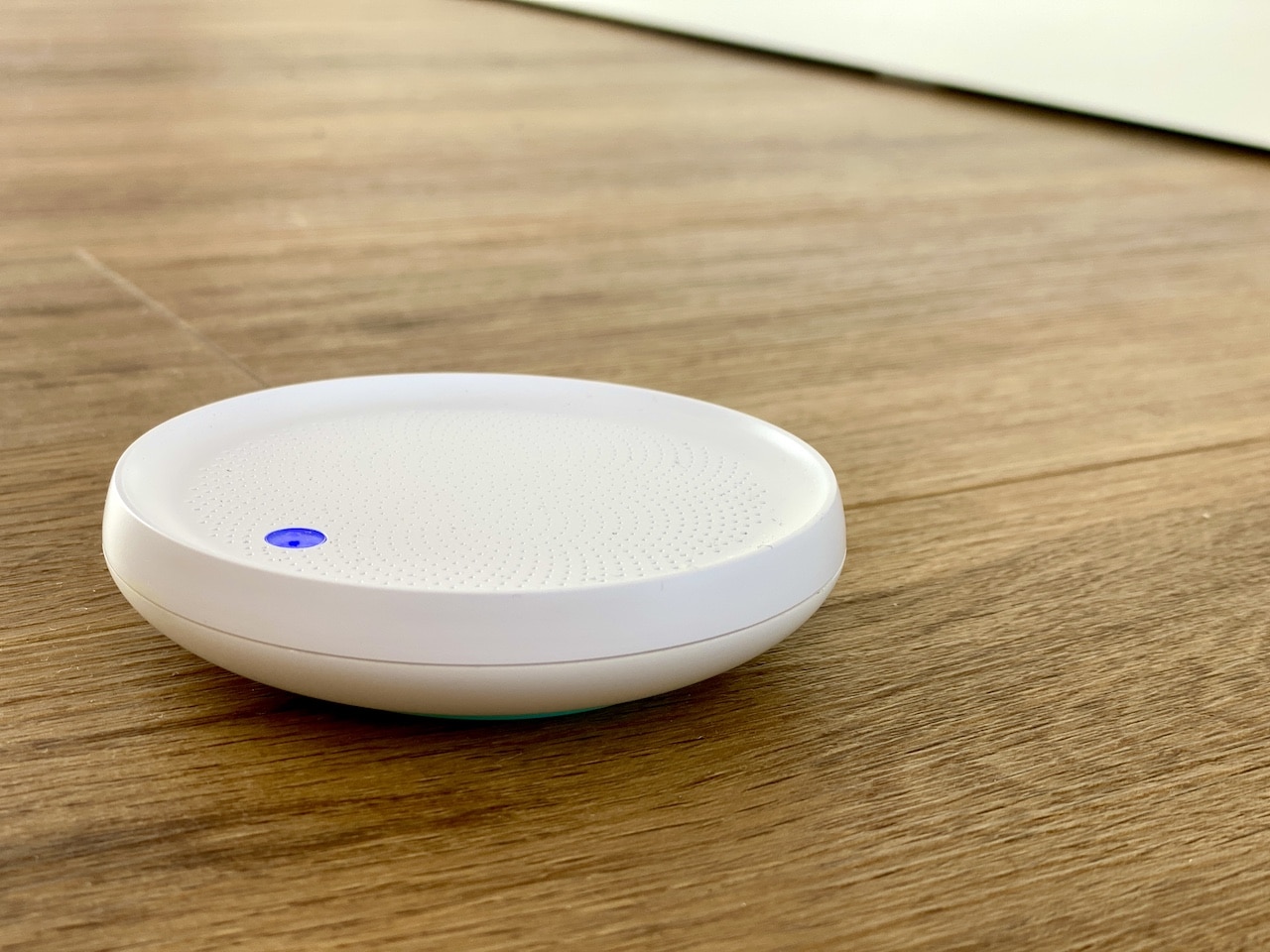 What's Inside The Dodow Sleep Aid Device
In a nutshell:
1 Dodow
3 AAA batteries
User manual
1 Dodow
The Dodow sleep aid is a small and modern-designed device that takes up little space on your bedside table and blends in well in all bedrooms.
3 AAA Batteries
The team at Dodow wants to make sure you get a good night of sleep as soon as you receive your Dodow device. It comes with 3 new AAA batteries so you can start using it as soon as you receive it in the mail!
User Manual
The Dodow user manual is all about graphics, clean and calming design, with all of the information you need to fall asleep faster and smoother.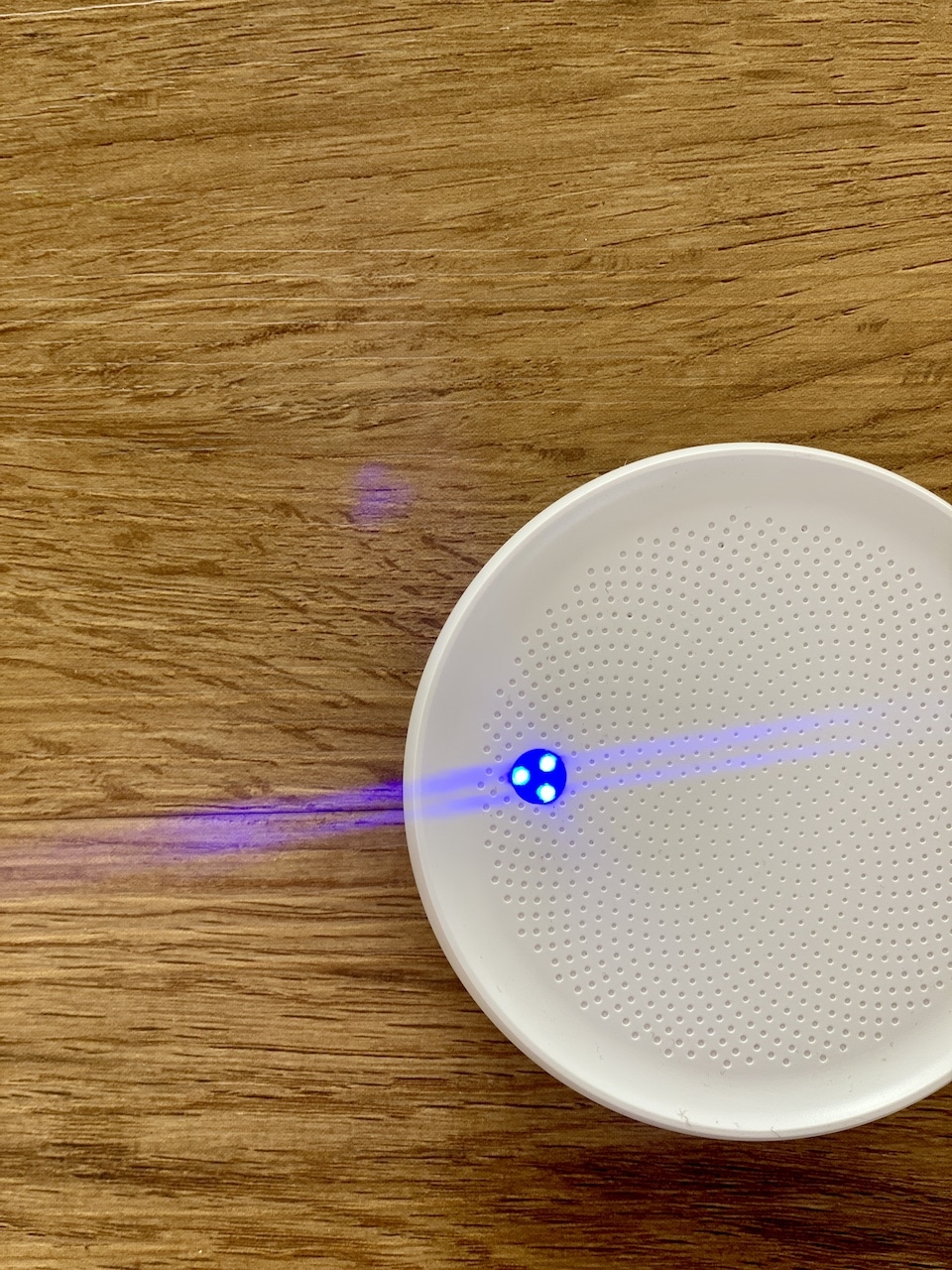 Everything we felt in one box
| Ease of Use | Relaxation | Falling Asleep |
| --- | --- | --- |
| The Dodow sleep light is incredibly easy to use. Once you have popped the batteries in, simply lay the Dodow on your bedside table or on the floor near the head of your bed. Gently tap the Dodow sleep device to start an 8-minute cycle. Tap it again to launch the 20-minute cycle. Then simply relax, keep your eyes open, breathe in as the light expands, and breathe out as the light retracts. The Dodow light will turn off automatically after 8 or 20 minutes, and long after you have fallen asleep! | The Dodow team has done a lot of research to come up with a product that reduces brain waves and induces natural relaxation. After testing several different colors, this specific blue color has been identified as the most relaxing one. The Dodow device was also set on 6 breaths-per-minute (BPM) with longer exhalation than inhalation, which, after extensive research, was proven to be the ideal rhythm to maximize stimulation of the baroreflex while inducing a greater feeling of tiredness. A few seconds after starting the Dodow light, you will have synched your breathing to the light and will be placed in a state of relaxation that will slowly have you feel tired and allow you to naturally fall asleep. | Falling asleep comes naturally with Dodow. The metronome light does half of the work for you. Dodow is asking that you keep your eyes opened and focus your breathing on synching with the light projection. The amount of concentration required to stay focused on the light means that your brain won't have enough energy to focus on any distractors. The slow breathing with longer exhales, reduces your brain wave lengths. You are in a deeper resting state and your body is naturally able to lower its levels of cortisol (stress hormone) allowing the secretion of melatonin (sleep hormone). Half of the users fall asleep within their first 8-minute cycle, but a 20-min. cycle is also available. Patience is key, however. It could take a few nights before you fully adjust to the exercise but our sleep tests have shown greatly decreased falling-asleep times (of 1-1.5 hours). Dodow's users generally fall asleep 2.5 times faster when using their device. |
Racing Thoughts ——– Relaxation
Dodow Sleep Aid Prices & Discounts
Ordering your new Dodow sleep aid device is super easy. There is only one model to choose from and it is SO much cheaper than sleeping pills, yoga classes, or therapy! Not that you shouldn't practice yoga… but I am impressed by the low price of Dodow!
Use our exclusive discount code to receive a FREE travel case and take your Dodow everywhere you go! Simply click the box above to uncover the discount code. The Dodow device is as small as the palm of an adult hand and is easily packed and transported, so you never have to sleep without it.
Also note that Dodow is running a bundle discount:
Price List updated: December 2020 – Pre-discounted prices
Detailed Dodow Review Conclusion
Dodow was invented by a team of French insomniacs who needed to find a simpler, cheaper, and safer way to fall asleep. Anytime I see a product developed by people who were dissatisfied with what was on the market, I know I might be onto something. They're fixing a need AND designing a product to fix their own pain points. 
Let's look at everything we found out about the Dodow sleeping device. Find all of our Dodow reviews HERE, including our French version. 
Dodow was started by 4 French men, 2 of which former insomniacs. The team brings in different skills, with much interest in yoga, meditation, natural medicine, oriental wellness, design, and science. 
Today, over half a million people use Dodow to fall asleep drug-free and, on average, 2.5 times faster than before. The goal of Dodow is to bring in the best of cognitive behavioral therapy, relaxation, yoga, and meditation to your bedroom, for one low price. Their solution is simple, natural, and inexpensive. The Dodow device does half of the work for you, and keeps you honest to a bedtime routine that works. 
You might say: "It's all breathing, I can do it on my own." But I dare you to try and have enough concentration to last longer than a few seconds. Quickly, your thoughts will come racing back. With Dodow, all of your attention is  geared towards synching your breathing to the light metronome, and that leaves no place for distractors. You will fall asleep smoothly and quickly.  
What Is Inside The Dodow?
The design is sleek, minimalistic, and elegant. It fits all room decors and is small enough to only take a little space on your bedside table. 
When you open the box, you will notice the Dodow – a round and fairly flat white device, about the size of an adult palm. Three AAA batteries are included to get you started immediately. If you order with our exclusive discount code, you will also receive a FREE travel case to take your Dodow everywhere with you. A modern-looking user manual can also be found in the box and gives you information on how the Dodow works to help you fall asleep. 
There is only one model coming in one color – white, making your shopping experience easy and straightforward. 
The light projected onto the ceiling is blue and was chosen after many hours of research and field test. It is the exact color that calmed users the most and helped them fall asleep faster. 
Metronome Light Sleep Aid
The Dodow sleep aid device is the easiest thing to use. Seriously! 
Insert the batteries in your Dodow, lay it on your bedside table or even on the floor by the head of your bed, darken your room, gently tap the center of the device, and watch the metronome light project on your ceiling. 
Lay on your back, open your eyes, and:
– inhale while the light expands
– exhale while the light contracts
The light sleep aid works as a metronome and is set on 6 breaths per minute (bpm). As you first lay down, you are likely to be breathing at 11bpm. After a few breaths and some focusing, you will be able to regulate your breathing to 6bpm.
Now, let's look at what that means!
Does Dodow Work?
Absolutely! And I am about to tell you how!
After a minute or so, you will have set your breathing to 6bpm. This exercise takes a considerable amount of focus and you will be concentrating all of your energy on the task. This is half of the work done – your brain is simply not able to focus on your stressors while doing this, leaving your mind blank and stress-free. 
Dodow wants you to keep your eyes open, as this is the only way to see the light. You could have expected a sleep aid device to ask you to close your eyes and focus on sleeping… but Dodow wants the exact opposite. The last thing you should think about is falling asleep. Stressing about falling asleep starts a a competitive stress inside of you, and prevents you from peacefully falling asleep. So instead, Dodow wants you to keep your eyes open and to control your breathing, which is the only part of the autonomic nervous system that can be consciously controlled. 
Once you are more rested and your brain is fully focusing on the light, and not your thoughts, you reach a level of relaxation, where the melatonin takes over. With low brain waves, you are really close to falling asleep. The longer exhales than inhales, deprive your brain for oxygen, making you feel tired and sleep can come naturally. 
Sleeping Style
Dodow is best used when laying on your back. It allows you to look up to the ceiling and follow the light prompts. 
If you are a stomach- or side-sleeper, lay on your back and synch your breathing with the Dodow light. Once you feel very sleepy, simply get into your favorite sleeping position and drift off to sleep. At that point, you should be sleeping in a matter of seconds or a few minutes.
The PLUSES

The MINUSES

Natural sleep aid
You train your body to fall asleep night after night
You are in control
Very well-priced one-time investment
Small enough to travel with you
Fall asleep smoother and faster
Wake up more rested 
Add hours of sleep to your nights
Low light emission will not disturb a partner if his/her eyes are closed
Comes with batteries - can be used immediately
Wireless
Try out for 100 nights and get your money back if unsatisfied

Make sure you have batteries on hand for when they run out
Share this deal with a friend!
Dodow Sleep Aid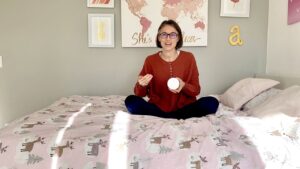 Looking for a natural way to fall asleep faster and smoother? The Dodow sleep aid device is less than $60 and could be your new best friend!
Product Brand: Dodow
Product Currency: USD
Product Price: 59.99
Product In-Stock: InStock