BED COOLING SYSTEM COMPARISON: BEDJET vs. CHILIPAD vs. OOLER vs. DOCK PRO vs. EIGHT SLEEP POD PRO vs. POD PRO COVER
If you are reading this article, you likely fall into one of three categories:
1- You are a hot sleepers and tired of waking up drenched in sweat. Your quality of sleep is poor and is starting to have negative repercussions on your life and health. You are looking for a bed cooling system to fall asleep faster and stay asleep through the night.
2- You sleep cold at night or live in a cold region with long and frigid winters. You wish your bed could be nice and cozy by the time to slide into your sheets and don't want to be dreading bed time and sleep all curled up to try to retain a bit of body heat.
3- Your sleeping partner has a different idea of that perfect sleeping temperature. One of you sleeps hot, the other one cold, you fight over bedroom A/C and heat, and you wish everyone could sleep comfortably in the same bed.
I have spent countless nights over the past few years testing the BedJet 3, Cube Sleep System with ChiliPAD, OOLER, the newer ChiliSleep Dock Pro, the Eight Sleep Pod Pro, and the Eight Sleep Pod Pro Cover. I'm finally ready to give you my thoughts on how they stack up against each other, as each of those cooling sleep systems are an alternative to one another.
April 2023 Update: the ChiliSleep OOLER is out of stock. SleepMe has not shared a plan to bring it back with us (we will update once it is back in stock).
Best Bed Cooling Systems - Prices (Before Discounts / Queen Size)
Before I get into a detailed comparison of the OOLER vs. BedJet vs. Cube with ChiliPAD vs. Dock Pro vs. Eight Sleep Pro Pod vs. Eight Sleep Pod Pro Cover, let's talk pricing.
The pricing on each of those bed cooling / bed heating systems are quite different, and go from accessory price to brand new luxury mattress price.
Of course, we will discuss how different each product is, from the technology used to its functionalities, but I believe that each price level will already help you better understand which product might best fit your needs. While companies offer financing options, please make sure that you can comfortably live with your purchases.
The prices listed below are for queen-size units as of April 2023, and show pre-discounted prices for fair comparison. You should be able to purchase any of those system for less money than we show, based on the current sale. ChiliSleep by SleepMe (OOLER, Cube with ChiliPAD, and Dock Pro) and BedJet allow you to purchase their bed cooling / heating system for just one side of the bed, or to double up with a dual zone solution. Eight Sleep (Pod Pro & Pod Pro Cover) comes with dual zone integrated in its products. 
The "Dual Zone" information is the total price you will pay for both sides of the bed to heat or cool independently of each other – highly recommended when sleeping with a partner! For the OOLER, Dock Pro, Cube with ChiliPAD, and BedJet 3, you will receive 2 units. The Eight Sleep Pod Pro and Pro Pro Cover do not have a one-sided option and the Pod Pro includes a whole mattress.
The pricing chart gives you some good insight as to how the products rank next to each other. If you are buying this product to serve 2 partner sleepers, make sure to compare the Dual Zone prices for each product (Eight Sleep Cover and Pod Pro are designed for 2 sleepers, hence only one price).
ChiliSleep by Sleep.Me
The Cube with ChiliPAD, the OOLER, and the Dock Pro are all ChiliSleep by SleepMe bed cooling systems. Note that the names have recently been updated and what we used to call ChiliPAD has now become Cube with ChiliPAD. The OOLER is now called OOLER with ChiliPAD. The company changed its name from ChiliSleep to SleepMe, and ChiliSleep has become a brand name.
Eight Sleep vs. Dock Pro
The 2 closest competitors are the ChiliSleep Dock Pro and the Eight Sleep Pod Pro Cover. They are both water cooled / heated mattress covers that you slide around your mattress, with the Eight Sleep Pod Pro Cover offering many more options (i.e., sleep tracking) than the Dock Pro, hence the difference in price. Since the Spring 2023, you can add the Sleep Tracker ($199 single zone, $398 dual zone) and an active monthly membership, to allow your Dock Pro to record your sleep metrics and use AI to make temperature adjustments through the night.
The Eight Sleep Pod Pro is 1.8x the price of the Dock Pro dual-zone (WE option), as it comes with an 11-inch mattress.  The mattress itself is wonderful, and just like its little brother the Eight Sleep Pod Pro Cover, you get lots of tracking, as well as other really cool perks, discussed below.
The Eight Sleep Pod Pro's mattress easily competes with today's top mattresses within the $1,500-$2,500 range for a queen-size mattress (Leesa, Purple, Casper, etc.).  If you assign a value of $1,300 to the mattress, that leaves the Eight Sleep Pod 3 cooling technology at about $2,000 for dual zone performance, about $100 more than the Dock Pro if you are on the market for a new mattress. If you add the Sleep Tracker to the Dock Pro, to make it a fairer comparison, the Eight Sleep Pod 3 is actually $300 cheaper than the ChiliSleep Dock Pro. The Dock Pro does have the advantage that it can be used with your current or future bed. If you are happy with your current mattress, consider the Eight Sleep Pod 3 Cover.
Value of the BedJet 3
Now, why isn't BedJet #1 with such a low price?  Good question… It gets to warm temperatures faster than its competitors, which is amazing for cold nights and those with cold feet.  Unfortunately, in the summer time (remember that we are testing those bed cooling systems in hot Florida), the BedJet 3 does not perform quite as well as the ChiliSleep and Eight Sleep systems. The BedJet 3 takes the warm air off the ground and fills your sheets with it. If you keep your A/C above 75 degrees, you may not feel as much cool as you would like. It acts more like a regular fan than a cooling system, in our opinion.
It is not a bad value however, as often, a fan is all you need to feel cool and comfortable over night. Just note that you need to keep your room temperature at, or below, 79 degrees for the BedJet 3 to actively cool.
Bed Cooling Systems - Comparison
Before we look at each bed cooling system individually, use the table below to understand how each device performs next to its competitors on the following metrics:
Temperature: Most bed cooling devices perform similarly, with the BedJet 3 falling a little short. If you are getting a system to stay warm at night, all will be great options. If sleeping really cool is your main goal, 55 degrees is as low as those devices will go and we think that the Eight Sleep systems have an edge on their competitors
Sleep Trial: as with all of my mattress reviews, I like to mention sleep trial early on in my content. When you purchase a $1,500 to $2,500 mattress or bedding equipment, knowing how long you can try the accessory at home for is an important factor in your decision process. Again, the Eight Sleep Pod Pro has a longer trial, but probably to position itself competitively with other mattress manufacturers. On just the bed cooling system part, the BedJet 3 offers a longer trial
Warranty: the longer the warranty, the safer your investment. Here, all competitors are in line with their technology warranty of 2 years
System: what technology is used to keep you cool? Are you more interested in a water-powered cooling system, or is air more your thing? Are you OK with laying on a mattress pad on top of your mattress, or do you prefer cooling sheets?
Includes: what comes with your purchase? Is a remote important to you or are you OK controlling your system and gathering your data with an app only? We think the BedJet 3 is pretty cool, for including a colored-screen remote to control your BedJet system, while also providing an app
Unique Features: understand what makes each of those bed cooling systems special. They are each unique with special offerings, and if you enjoy technology, some of those devices have really cool features
Noise Level: use this metric to understand how loud each bed cooling system gets, especially if you are sensitive to noise while sleeping. Here, we think that the Eight Sleep Pod Pro and Pod Cover are a mile-long ahead of the competition, but we are very sensitive to noise at night…
Cleaning: what does the cleaning process look like? The BedJet 3 and Eight Sleep systems are our favorites on the cleaning front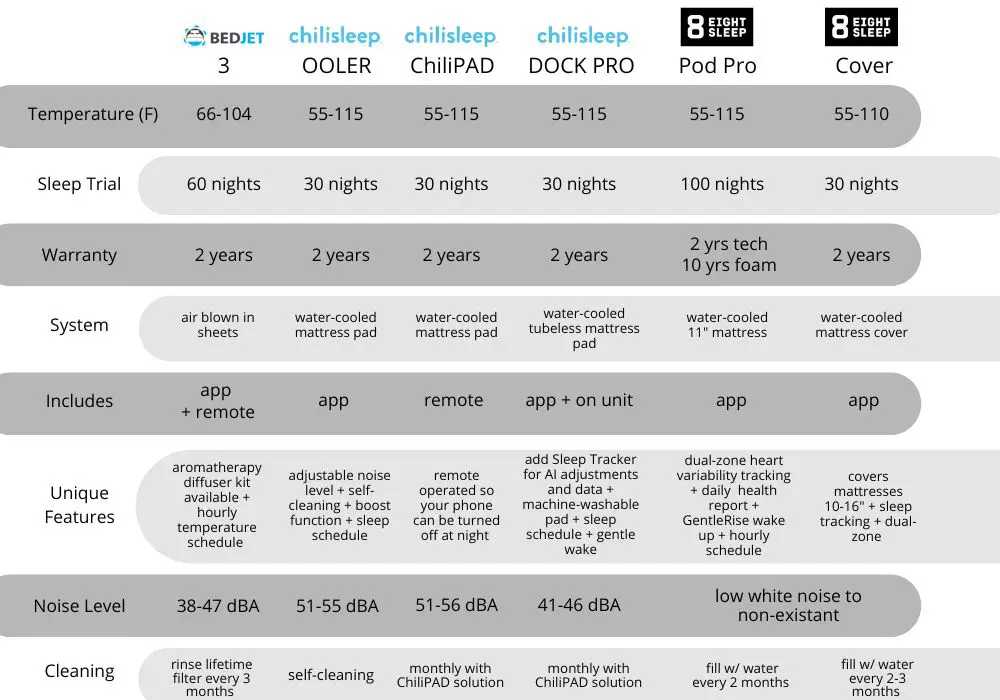 With a better idea of prices and what makes each bed cooling system unique, you should have a better idea of which one will work for your needs best.
Our Personal Favorites
Every person will have his/her own preference, based on their individual needs and preferences. Our personal ranking looks like this:
1- We think Eight Sleep is superior to its competitors for how well we can feel the cold and the hot and the quality of its AI and data tracking.
2- Then we think that the BedJet 3 is innovative and gets the job well done! It definitely allows us to save on air conditioning by a couple of degrees and we really enjoy the heating function.
3- Lastly, the Dock Pro does a really good job, but we did have to troubleshoot with ChiliSleep to get it to work well.
As with every mattress and bedding accessory, we each have our own preferences and your personal favorite can be different than mine. The point here is that each of those 5 bed cooling systems do the job they say. Whether you prefer to sleep on a water-cooled mattress pad versus underneath air-blown sheets, whether you need a brand new mattress or are in love with your current mattress is a personal choice. 
While all of the information above can help you compare bed cooling system alternatives, let's take an in-depth look at each one individually so you can decide which bed cooling / bed heating device will work best for you. This is our BedJet vs. OOLER vs. Cube with ChiliPAD vs. Dock Pro vs. Eight Sleep Pod Pro vs. Eight Sleep Pod Pro Cover head-to-head moment!
Read our full BedJet 3 review here. 
The BedJet 3 is such a leap in technology from the BedJet V2 that I'm happy to see the BedJet V2 has sold out and doesn't seem to be back on the racks.  If you have the old BedJet, it is well worth an upgrade to V3.
BedJet is very different than the other 4 bed cooling devices in this comparison article and has one advantage that the ChiliSleep and Eight Sleep devices simply don't have.  It is SUPER easy to set up and is very portable.  I grab mine and let it pump hot air under my blanket while lounging on the couch all the time and stay cozy warm during those colder winter months. In the summer, as long as our room is at, or below 79 degrees, it does a similar job to that of a fan, which allows us to set our A/C to 79 instead of 76, saving precious money on our Florida summer power bill.
So how does the BedJet really work? It grabs air from your room, cools or heats it, and blows it into your sheets. I recommend investing into the BedJet Cloud Sheets for better performance, but you are welcome to keep using your sheets. If only one sleeper wants to feel the BedJet 3, purchase the regular single-zone BedJet, but purchase the dual-zone Cloud Sheet, and only half of the bed will be powered.
If you are looking for a dual-zone solution, where each partner can control his/her side of the bed's temperature, you will need two units and the package will come with a dual-zone Cloud Sheet!
Because the cooling and heating system sits in your sheets, the BedJet does not change the feel of the mattress you love. 
The BedJet 3 is fairly quiet and produces a white noise some might actually enjoy. It is the only bed cooling system that actually dries you! We put it to the test and jumped from shower to bed and completely dried off it the sheets! Now, of course, it is not the purpose of it… but it proved that the BedJet 3 keeps you dry from extra body moisture, which helps regulate your body temperature and keep you cool at night.
We love that you can schedule different temperatures on an hourly basis and ahead of your night of sleep. Raise the temperature around your wake-up time as temperature wake-up trigger and get rid of that aggressive alarm clock!
Lastly, the BedJet 3 is your cheapest option on this list, but also the one that we feel like performs a little less than its competitors if you are looking for pure coolness. I am a firm believer that you pay for what you get, and the BedJet does not get quite as cool or warm that the ChiliSleep and Eight Sleep sleep systems. 
ChiliSleep OOLER With ChiliPAD Cool Mesh - Currently out of stock
CHECK CURRENT PRICE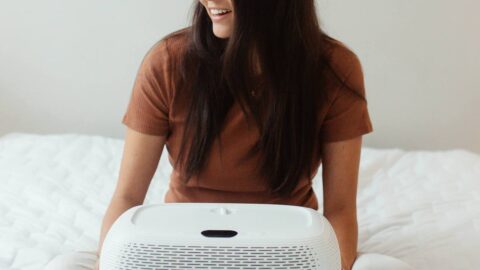 Read our full OOLER review here. 
Note that the OOLER Sleep System is currently out of stock. We reached out to our contact at SleepMe and it was not confirmed that the OOLER had a return date… we are not sure whether it will make a come back, but will keep this article updated as we hear more.
If you can afford the leap into temperature-controlled sleeping, the ChiliSleep OOLER by SleepMe offers great value if you love your current mattress. 
The OOLER is one of the most advanced sleep systems with hydro-powered thermal range from 55 to 115 degrees, which is way below and above anything that should feel comfortable to sleep.
This bed cooling / heating device cools or warms water and circulates it through a pad that fits on top of your mattress and is secured with elastic bands that wrapped around the bottom of your mattress. You will be laying the OOLER pad between your mattress and your sheets.
You need 2 units if you want your partner to have the same benefits.  If you do purchase the "We" vs. "Me" device, each partner will be able to set his/her own temperature, ending the never-ending sleep temperature debate.
The OOLER features a turbo mode to get to desired temperature faster and a silent mode for those of you who are light sleepers. The turbo mode is great to turn on while brushing teeth. By the time you are ready to slide into bed, it will have reached your desired temperature. It is also the louder mode (~55 dBA) and you will probably want to tune down a bit for the night.
The OOLER comes with a hydronic pad (known as ChiliPAD Cool Mesh), its control unit, and the OOLER app for sleep schedules. With upgraded features that go beyond improving your sleep, it optimizes your slumber resulting in better performance.
The control unit is designed meticulously and only 6 inches high. Its low profile size allows it to fit under most beds.
It is also a highly efficient water-based cooling+ heating system that AUTO CLEANS with UV light. I absolutely love this feature. Through your OOLER app you can pretty much control everything, and auto-cleaning the device is one of them.
You don't need to panic or keep checking if the water is running low in the reservoir anymore thanks to the water indicator or the app that tells you it is time to refill the large reservoir. 
ChiliSleep Cube With ChiliPAD Cool Mesh
15% OFF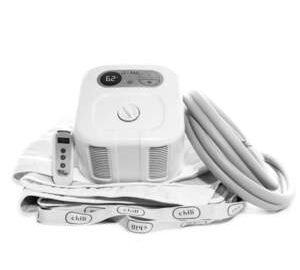 Read our full ChiliPAD review here. 
The OOLER was born out of ChiliSleep's owner hard work to give the Cube with ChiliPAD a big sister! 
You can save a couple hundred dollars by going with the Cube with ChiliPAD over the OOLER, but the upgrades in noise, and the app vs. remote make it almost so easy to select the OOLER.  Plus the OOLER looks so much cooler. It is a nice upgrade to have from the Cube but there is nothing wrong with the Cube with ChiliPAD Cool Mesh if it fits your budget best. 
You will find the performance on the cooling / heating side to be very similar on the Cube vs. OOLER. The technology is the same – you add a water-cooled pad on top of your mattress, but instead of  using a good-looking app, you will be working with a remote. 
The temperatures reached by the Cube with ChiliPAD Cool Mesh are the same as the OOLER, taking you from a frigid 55 degrees to a warm and toasty 115 degrees. 
Just like the OOLER, you will need two units to cover both sides of your queen or king mattress and give each sleeper the control of their own sleeping temperature. 
Unlike the OOLER, the Cube does not have adjustable noise levels (which are worth the upgrade in my opinion), it is not self-cleaning and you will need to run the Cube with ChiliPAD cleaning solution through your unit monthly, and there is no way to schedule a sleep schedule. 
If those things are not as important to you, the Cube with ChiliPAD Cool Mesh is a great purchase, just a little less technologically advanced. 
Read our full Dock Pro review here. 
The Dock Pro is ChiliSleep by SleepMe's newest and most powerful bed cooling system.
Just like the other ChiliSleep bed cooling systems, it cools as low as 55 degrees and heats as high as 115 degrees, which is both cooler and hotter than you will likely need your bed to be.
ChiliSleep has upgraded the unit itself, as  well as the ChiliPad Pro Mattress Cover that lays on your mattress and ultimately provides the heat or cooling you desire. The new ChiliPad Cover does not have water tubes running through it, which makes it virtually undetectable under your sheets! The system is still powered by water, but it sit below the surface, which means that you don't feel it, and the ChiliPad is fully machine washable and dryable!
The Dock Pro is a lot more silent than its ChiliSleep siblings and can pass as white noise for most. Based on a Yale study, a suburban area at night produces roughly 40 dBA and a residential refrigerator produces around 55 dBA. We found it to act as white noise and it did not bother us in any way.
The Dock Pro control unit is a little smaller than the Cube and a little taller than BedJet's, standing at 6.25 inches tall. You will need at least 6.5 inches of clearance to fit it under your mattress. We like that it has buttons so you can control your Dock Pro even if you turn your phone off at night.
Note that you can add ChiliSleep's Sleep Tracker to you order. Priced just under $200 for a single sleeper, and $400 for dual zone, it allows your Dock Pro and ChiliPad to record important sleep metrics and to use the power of AI to adjust the system's temperature as you sleep. Some of the health data tracked include sleep duration, sleep phases, respiration rate, heart rate variability, and resting heart rate.
An area where the Dock Pro is slightly lacking in our opinion, is the maintenance required to keep it up and running. When it comes to maintaining the Dock Pro unit, depending on your use, clean it every month to three months for an optimal experience. You can use the SleepMe cleaning solution after having emptied all water and refilled the unit with clean distilled water. You will run the unit for an hour, empty it back up once more, before filling it with distilled water again. It will be ready to use immediately.
Overall a good performance from the Dock Pro and we definitely recommend adding the Sleep Tracker to benefit from the power of AI and avoid waking up at night to adjust the temperature settings. It does increase the price of the system by quite a bit, making it more expensive (and for less data and a less powerful AI) than the Eight Sleep Pro Cover.
$250 OFF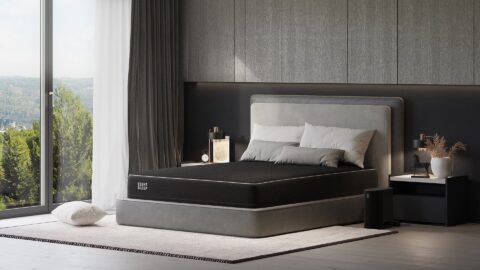 Eight Sleep Pod 3
The Eight Sleep Pod is discontinued - add the mattress to the Cover, at checkout. Get $250 OFF the Mattress OR $100 OFF the Eight Sleep Cover when...
Show More
The Eight Sleep Pod is discontinued - add the mattress to the Cover, at checkout. Get $250 OFF the Mattress OR $100 OFF the Eight Sleep Cover when signing up for email + 20% off Accessories with Cover purchase.
Show Less
Read our full review of the Eight Sleep Pod Pro 3 here. 
At this price point, for the Eight Sleep Pod Pro to make sense, you need to be on the market for a new mattress. But if you are, you are in for a luxurious treat! 
The Eight Sleep Pod Pro is amazing and at ~$2,600, it includes a 12″-thich mattress, the dual-zone cooling and heating technology, the Eight Sleep app, and features that no other competitor comes close to.
Let's start by taking a look at the mattress itself. The bed is very comfortable and made of 5 layers of premium foams working together to give you pressure relief and support where your body needs it. 
The cooling / warming unit is almost silent and performs exactly as expected. Similarly to the OOLER and ChiliPAD, the technology uses cooled and heated water that regulates each side of the bed independently.
The temperature regulation is amazing and you will love the room climate and weather response. The Eight Sleep Pod Pro mattress comes with ambient sensors that constantly measure your room's temperature, humidity, and the local weather to adjust its response in temperature.
You will find that the app is a superb piece of technology. This is where the Eight Sleep Pod Pro clearly separates itself from the competition. You can expect a ton of data to come out of your smart mattress. 
Not only will you be receiving daily health and sleep report, but they will include the analysis of your respiratory and resting heart rate, and your heart rate variability. The sleep tracking feature tracks both sleepers independently. Watch out however, sleeping with a child or pet in your bed could alter that data and make it less relevant. You can expect data on sleep stages, sleep times, toss and turns, and more. 
The Eight Sleep app also lets you schedule on and off times based on your personal sleeping and temperature preferences. And of course, the GentleRise Wake Up technology is amazing and allows you to gently wake up in the morning. Forget the aggressive alarm clock and wake up to gentle vibrations and a gradual change in bed temperature right before your set wake-up time!
Now… you can save $500 on the queen-size mattress by purchasing the Eight Sleep Pod, instead of the Pod Pro. But you will be giving up an extra inch of foam comfort, the room climate and weather response, the daily health and respiratory reports, and the GentleRise wake up technology. If those are not deal breakers, the Eight Sleep Pod is still a great mattress and it does the job of keeping you cool or warm, which is probably why you came here in the first place!
The largest drawback to the Eight Sleep Pod Pro is that you need to be in the market for a new mattress to even consider the purchase.  IT IS NOT COMPATIBLE with your current or future mattress. However, if you are fond of your current mattress, Eight Sleep allows you to purchase its technology only! See the Eight Sleep Pod Pro Cover below!
Eight Sleep Pod Pro Cover
$100 OFF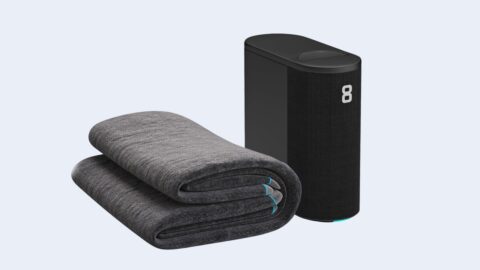 Eight Sleep Pod 3 Cover
$100 OFF the Eight Sleep Pod Cover when signing up for emails + 20% off Accessories with Cover purchase.
$100 OFF the Eight Sleep Pod Cover when signing up for emails + 20% off Accessories with Cover purchase.
Show Less
Here it is! You want all of the amazing data tracking abilities of the Eight Sleep Pod Pro but don't need, or don't want, a new mattress? For ~$1,300 less than the Eight Sleep Pod Pro, you can get all of the technology and zip it up around your current mattress. 
The Pod Pro Cover by Eight Sleep zips around your existing mattress between 10 and 16 inches tall. Because everyone has very different preferences when it comes to mattresses, if you have found one that works well for you, you might want to keep it and just add the Eight Sleep Pod Pro Cover to add that cooling / heating / sleep tracking technology. 
Just like the Pod Pro, the OOLER, and the ChiliPAD, the Pod Pro Cover cools down to 55 degrees, and it only lack 5 degrees on the heating, with a maximum of 110 degrees, which should be more than enough for most sleepers. 
You are getting the same trackability and reporting as with the Eight Sleep Pod Pro: time in deep sleep, respiratory and resting heart rates and more. And this is really all extra on the OOLER, which is, in my opinion the Pod Pro Cover's biggest competitor. Priced $200 above the OOLER, you are getting a lot more technology through the app and the tracking is superior. Additionally, I like that the cover is fully zippable around the mattress, making it very stable. The unit is taller but slimmer, making it difficult to hide under your bed. You will probably want to keep it near your bed head. 
The Pod Pro Cover is more silent than its competitor the OOLER and I like that it comes dual-zone automatically. 
Bed Cooling Systems Reviewed And Compared
We just debunked and compared the six biggest players in the bed cooling system space: the BedJet 3, the ChiliSleep OOLER, Cube, and Dock Pro, and the Eight Sleep Pod Pro 3 and Pro Cover. 
While all aim at keeping you cool or warm during the night (as well as potentially saving your marriage!), they all come with unique features and a slightly different technology. 
I hope that this comparison helped you better understand your choices in this industry. If you have any questions, always reach out! Leave a comment below for everyone to benefit from a Q&A or reach out via email at laura@nonbiasedreviews.com. 
How does the OOLER work?
The OOLER comes with three parts - the Chili Cool Mesh Pad, which you will lay around your mattress, and under your bed sheet, the control unit, which is filled with water, and the app. The control unit cools or heats the water to the desired temperature you set on the app and conducts it through tubes woven inside the mattress pad.
What is the ChiliPAD sleep system?
The ChiliPAD was the first bed cooling system invented by Chili Technology. It is still sold today, though big sister OOLER is a clear improvement on the ChiliPAD, leaving the ChiliPAD a little cheaper, while still performing very nicely. The ChiliPAD is a cooling and heating mattress pad, that works by flowing cooled or heated water from the nearby control unit through woven tubes. The ChiliPAD operates between 55 and 115 degrees.
What is an OOLER?
The OOLER is one of the most advanced bed cooling and heating system. It comes in the form of a mattress pad and is directly connected to the OOLER control unit. You set your desired bed temperature on the app and the control unit heats or cools the water to your desired temperature, before sending it through the woven tubes inside the mattress pad, keeping you at your desired temperature throughout the night.
Does ChiliPAD really work?
The ChiliPAD is a wonderful addition to any bedroom and it truly performs up to your expectations. Cool your bed as low as 55 degrees, or heat it up as high as 115 degrees, thanks to the ChiliPAD, a mattress pad you fit on top of your current mattress. The ChiliPAD is remote controllable and helps you fall asleep faster and more comfortably.
Share this deal with a friend!