13 Items Sleep Experts Swear By For Better Sleep!
You may be travelling, or simply looking forward for a quick cat nap, maybe you just want to dive into your bed for a great slumber after a long day! Your dreams are about to come true, for i have gathered for you a few items you MUST TRY to achieve a better sleep.
From the best weighted blankets to the best black out curtains and ear plugs, here are my very own top picks to catch some serious zzz's. Hand picked just for you!
Getting a good night's sleep is crucial for good health, and yet according to the Sleep Disorder Center, one-third of U.S. adults are not getting the  essential seven or more hours of sleep per night.
Luckily, there are some professionally inspected products that can help. Every product is independently selected and tested, and we really hope you enjoy our recommendations.
That relaxing Gravity Blanket.
If you are that person who wants to be ahead of the curve, then the Gravity Blanket is just what you need. This is not your average weighted blanket. It's versatile and perfect if you are suffering from poor sleep, stress or anxiety.
It is a premium- grade blanket meticulously engineered to be about 10 percent of our body weight to relax the nervous system by simulating the feeling of being hugged.
25% OFF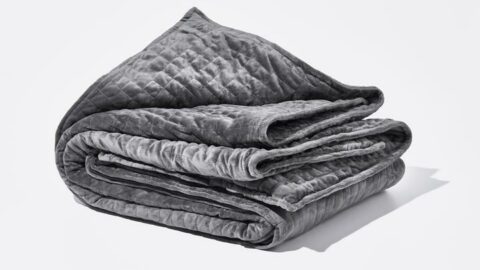 Gravity Weighted Blanket
25% OFF Gravity's Cooling Weighted Blankets. Or take 10% OFF the rest of the year with code NONBIASED.
25% OFF Gravity's Cooling Weighted Blankets. Or take 10% OFF the rest of the year with code NONBIASED.
Show Less
Ear Plugs!
Not all ear plugs are the same, Flents Quiet Please Ear plugs are a must in your household.
With comfortable fit where the ear plugs are made in the USA with soft foam that sits comfortably in the ear. Flents Quiet Please Ear Plugs are perfect for light sleepers who hate noise. They are soft, comfortable and quiet effective for eliminating sounds that disrupt sleep.
A Jet-Setter's Favorite.
Dream in style with the Ostrich Pillow Light.
This pillow is a two in one sleep aid. It blocks out light, muffles sound and does not leave any facial marks after a quick nap. It's perfect for travelers and frequent jet setters. I love versatile products, and the Ostrich pillow is one of them.
It's my day pillow, lounging pillow and my life saver when we take long road trips! It's also light weight which makes it easy to take everywhere. 
A White Noise Machine That's Smooth Like A Summer Breeze.
Ever fell asleep under the shade of a tree with smooth breeze and the sound of rushing air? That's what the Marpac Rohm Portable White Noise Machine reminds me of.
This white noise machine lets take control of your sound environment. With 3 soothing sounds to chose from: Bright White Noise, Deep White Noise or Gentle Surf, excellently masking background noise and allowing for better deep sleep. On top of it all it's compact, portable and easy to use. 
Relaxing Body And Space Mist.
There's nothing better than to fall asleep to pleasant smells. I personally either diffuse essential oils or spray relaxing mist in our bedrooms. One specific relaxing room mist comes from Aura Cacia. I use their Relaxing Lavender Room and Body Mist.
With simple ingredients such as water, lavender and spike lavender oil, Aura Cacia Relaxing Lavender Mist reminds me the scent of a fresh bouquet of lavender. It calms your senses and freshens your rooms. Extra tip, use it on your linens! You can thank me later.
Alarm Clocks As Fresh As Sunrise.
If you want a better wake up experience, Philips Wake-up Light Alarm Clock with Sunrise Simulation may be just the thing. It's not your everyday typical alarm clock!
The only clinically proven light therapy lamp and alarm clock for improving your sleep, energy ans well being. It's inspired by the naturally brightening light of sunrise and it sure feels like it.
Not All Blackout Curtains Are Alike.
On the other side if you happen to have a bright room then blackout curtains is what you need. There's so many out there it's overwhelming, so I decided to go with NICETOWN bedroom Blackout Curtains.
It's like everything you are looking for in a set of blackout curtains. 85 to 99% light blocking, thermal insulated and soundproof.
Ambient light can be quite disruptive when it's time to go to bed. That's why it is important to invest in blackout curtains or drapes to prevent light from disrupting your sleep.
NICETOWN Bedroom Blackout Curtains come in many different colors. They are super heavy and extremely soft. Fade-resistant, energy efficient and wrinkle free. This one is a winner.
Sleep masks for ultimate beauty sleep.
Sleep masks are awesome! They are light, easy to carry. But here's the thing, sleep masks are one of those items that contact you face therefore I suggest you go with silk cover ones or synthetic fabrics. Silk is less likely to adhere to your skin, so you will have less lines and wrinkle. It is also less absorbent than cotton so it will not absorbs any products you might use in your nightly rituals.
That's why I picked Slip Silk Sleep Mask. True it is pricey but it does wonders. It is ultra soft, blocks the light out and super gentle on your skin. And to make it even better I chose the Limited Edition Pink Snow Leopard! I mean who doesn't want to cover their eyes in style while catching a much needed beauty sleep?
Silky Smooth Pillow Cases
Waking up looking fresh in the morning is not an easy task. Waking up with pillow marks all over your face is funny but also unwanted. that's why I have tried the ultimate pure silk pillow case coming from Ravmix. Chose from over a dozen colors ( or one of each) and just put that pillow case around your favorite pillow and dive into that soft luxurious, silky feel.
These 100% natural mulberry silk pillow cases are cool to the touch. There's no better way to end the day.
Say Goodbye To Unwanted Dust And Pet Hair
If you happen to suffer from allergies or rhinitis, dust and dander can impact your quality of sleep. One way to reduce all this dust is to clean your floor regularly, including under your beds and couches and some areas that are not that easy to reach. I love the Neato Botvac D80 Robot Vacuum because I have a dog that's main job is to  SHED ALL OVER THE HOUSE, and this vacuum works great if you have pets or severe allergies.
No More Fighting Over The Thermostat Anymore
We all know how important it is to control temperature while we sleep. The body itself has to lower core temperatures to get good sleep, but couples often disagree on how cold to keep the house at night. The OOLER sleep system was invented with this in mind. The OOLER is ChiliPAD's sister and I absolutely love both devices but as technology got better I have to say I am a big fan of the OOLER. It's compact, quiet, and easy to maintain. With individual temperature control leading to great sleep. It's also designed with recovery benefits from cold therapy in mind. Its cooling abilities assist in reducing sleeplessness from hot flashes, menopause, body pain and night sweats, allowing better relaxing sleep experience.
It's such a smart technology and a smart system itself.
15% OFF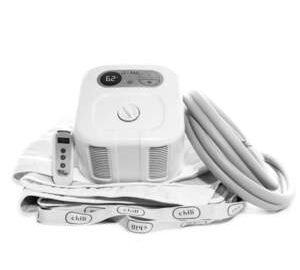 Fall asleep naturally with ZzzQuil PURE Zzzs gummies. My new favorite addition in my medicine cabinet. First of all they taste so good thanks to their unique formula with a blend of essential oils such as chamomile, lavender and lemon balm. that's the flavor that i prefer the most. They do carry another flavor that is the Wild berry vanilla gummies. 
One adjustable base fits all! 
I just couldn't end this article without making sure i share with you all my all time favorite item my life saver, the one and only ADJUSTABLE BED FRAME! 
Throughout my NonBiased Journey I have tested a LOT of adjustable bases. Some were weak and poorly made and some were built to lat you forever, and ever. That's why i have put together a nice Best Adjustable Bed Frames list. Just make sure you have your remote control in hand because you won't be leaving that bed anytime soon once you're on it. 
All adjustable bases i have tested were assembled – even moved to a 2nd level of some homes- all by myself. Long story short, EASY TO ASSEMBLE. Just sit back, relax, read a book or binge watch your favorite show or just fall asleep while your electronics are charging through built-in USB ports.  
The list can be never ending but I didn't want to overwhelm you. But i made sure all items were " good night's sleep" approved and budget friendly. But, if you happen to have an item in mind that you would like us to try or happen to have tried an item that improved your sleep and that you swear by, please feel free to reach out. 
SWEETNIGHT PRIME MATTRESS REVIEW Nearly 3 years after their last...
Read More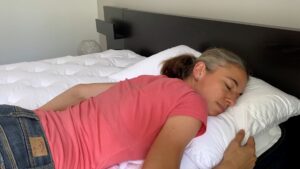 BEST MATTRESS FOR STOMACH SLEEPERS 2023 Our Top Picks –...
Read More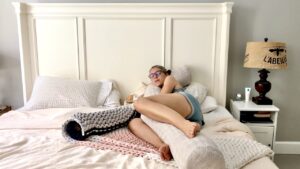 BEARABY CUDDLER REVIEW We tested the Bearaby Cuddler and voted...
Read More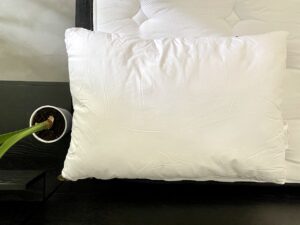 REVUE DE L'OREILLER SILK & SNOW Si vous vous posez...
Read More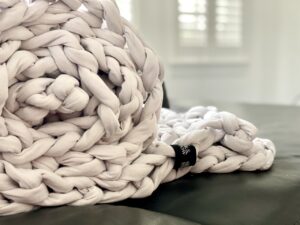 SILK AND SNOW WEIGHTED BLANKET REVIEW This is our review...
Read More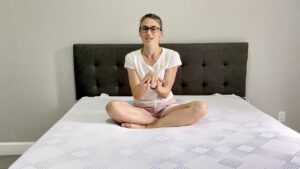 MAXZZZ BAMBOO CHARCOAL MATTRESS TOPPER REVIEW Are you looking for...
Read More