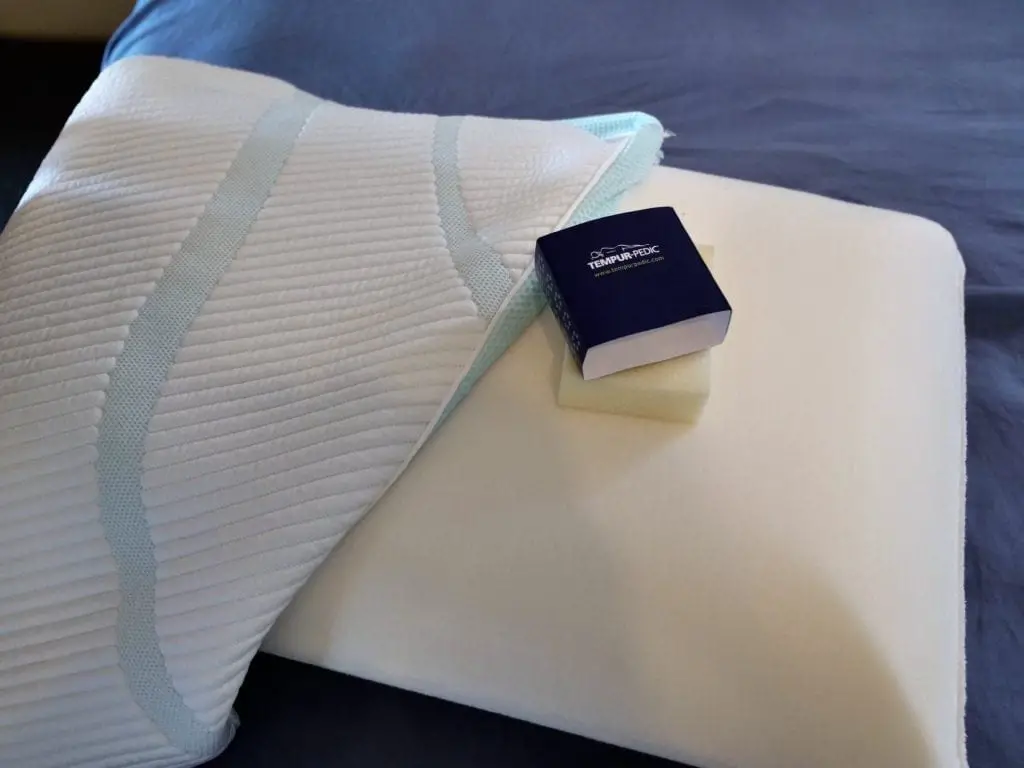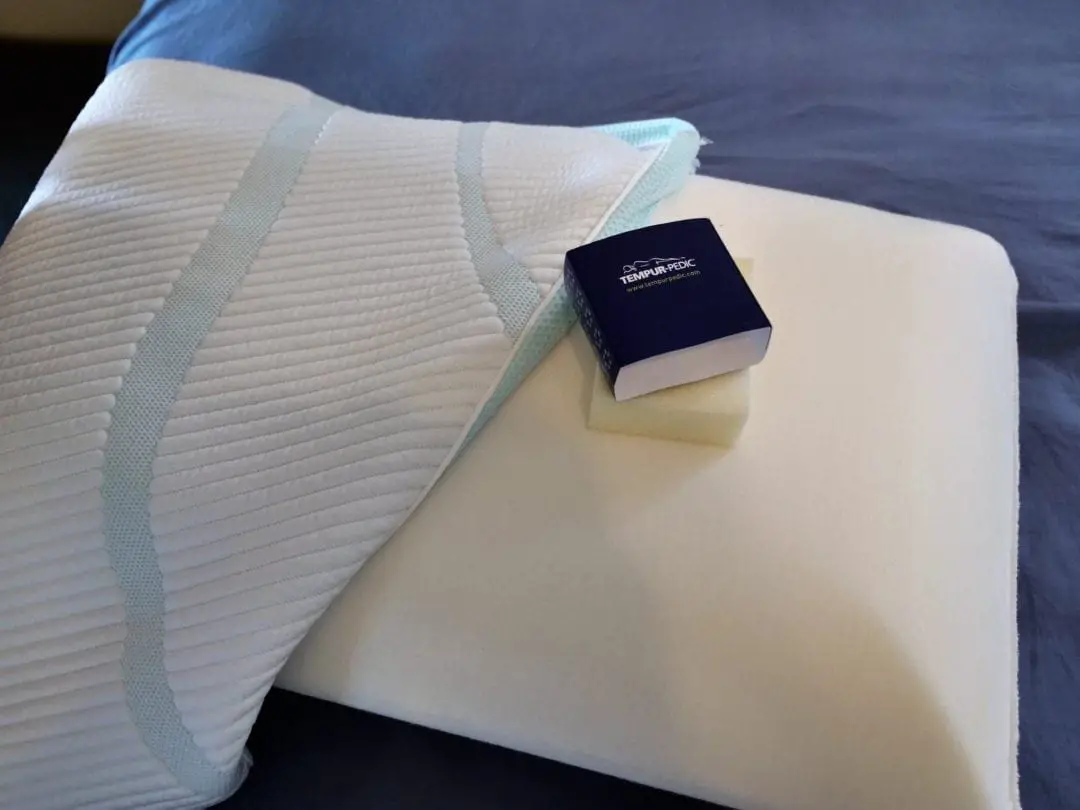 If you haven't been to a Tempur retail outlet, stop reading this and go squish one of their pillows.  Seriously, it is that fun. We are reviewing the TEMPUR-Adapt Pro + Cooling Pillow today! 
It is light, which is a big deal to me! Who doesn't like an easy to carry pillow? But what matters the most is the results. I was expecting two main factors: Comfort and support. I am happy to share, the results are within.
TEMPUR-Adapt Pro +

Cooling Pillow Review Menu
TEMPUR-Adapt Pro + Cooling Pillow

Video Review
I couldn't help but leave the Tempur-pedic store without one of their pillows! So many choices, true, but i was looking for something specific: Light, airy, soft and squishy. There's even more features that make this cooling pillow from TEMPUR even more special. Check out this video!
Tempur-Pedic company policies
Unfortunately no trial periods, returns or exchange on their pillows! They do come with a 5 year warranty and standard shipping is free. 
What's Inside the TEMPUR-Adapt Pro + Cooling Pillow?

This pillow comes with three different profiles to best match the way you sleep. High, Low and Medium.
The High Profile one is designed for side sleepers, or sleepers with larger frames. Its premium knit cooling  cover is breathable and stretchy. It is also washable. On the inside you will find a single piece of TEMPUR technology. The proHi is great if you prefer your pillow with medium feel.
The Low Profile Pillow is designed specifically for stomach sleepers or small frames. Same amazing high end cooling cover. On the inside you will find their Exclusive TEMPUR Micro Cushions. Their job is to give you great personalized support. The ProLo is known for its extra soft feel.
And finally the Medium Profile pillow designed for back sleepers. Micro cushions on one side and supportive TEMPUR technology on the other to delivers personalized comfort and support. It adapt to your head, neck and shoulders. The ProMid falls right in between the Hi and Lo and has that soft feel, which is just right. 
TEMPUR-Adapt Pro +
Cooling Pillow

Sleep Tests
I couldn't stop hugging that pillow at the store, so I paid for it and took it home to try! Below are the pros and cons and whether you should consider buying the TEMPUR-Adapt Pro + Cooling pillow:
The premium knit cooling cover provides cool to touch comfort! You can feel it right away, it is definitely there.
It adapts to your head to keep your neck and shoulders comfortable.
It regulates its internal temperature to your heads' .
It's THE pillow for all sleepers
It is confusing when you see on the box it is recommended for side sleepers, than on the same exact box that it is for all types of sleepers!
On a side note, and after feeling and hugging the pillows on display with their  three different levels of comfort I have noticed that:
The soft one is WAY TOO SOFT, your head will sink in the pillow.
Surprisingly, The Medium which is supposed to be the perfect combo between Soft and Firm is still a little too soft  for me. I personally preferred the pillow with the firm feel!
TEMPUR-Adapt Pro +
Cooling Pillow

Price & Discounts
TEMPUR-Adapt Pro + Cooling Pillow comes in 3 different heights or levels and only 2 sizes each to chose from. King and Queen. King sells for $189 and the Queen for $149
TEMPUR-Adapt Pro +
Cooling Pillow

Review Conclusion
I am always on the lookout for new products to try!
Whenever I hear that something new, cool and comfortable has been recently launched, I love being involved. 
My purpose here is to help other Moms and Dads looking forward for this peaceful moment when they lay down and relax every inch of their body on that mattress.  Aren't you tired of searching for the right bed or pillow?  Not only it's time consuming, it is really mentally tiring and draining. You might end up buying the wrong item only because you want to be done with the search.
TEMPUR-Adapt Pro + Cooling pillow turned out to be the right one for me. I am positive you will enjoy it as much as i did, no matter how you sleep. I knew the ProHi cooling pillow is just right and i made my decision simply by grabbing all three different levels of pillows on the shelf and hug them tight. Funny, i know, but i could tell that it was the right balance between Lo & Med 
TEMPUR-Adapt Pro + Cooling Pillow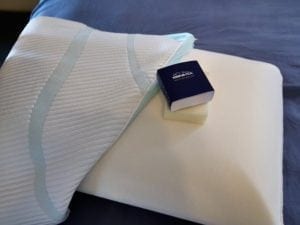 The TEMPUR-Adapt Pro + Cooling Pillow is soft and perfectly adapts and supports your face, neck, and spine.
Product Brand: TEMPUR-Pedic
Product Currency: USD
Product Price: 149
Product In-Stock: InStock