The Bearaby Napper Review Menu
The Bearaby Napper Video Review
The Napper from Bearaby is not your typical everyday weighted blanket. The proof is within the meticulous details and the finish products! This Blanket is exceptional.
At Bearaby they offer two shipping options. One via UPS for faster delivery, takes 2 to 5 days, and then another option that takes 5 to 7 business days to be delivered ( still considered fast too). Now here's the best part. Not every weighted blanket company offers this, but you have a whole month to figure out if the Napper is right for you. If for any reason you are not satisfied with it you can always return within the first 30 days after purchase for a refund.
What makes the Bearaby Napper so special?
By combining breathability technology with a unique body contouring system, the folks at Bearaby were able to pull off a series of weighted bedding products that are remarkably different, delivering a perfectly natural sleep.
The Bearaby Napper is the weighted blanket we have put to the test, my first thought when i saw it in that sustainable organic sac/ package was : Oh My God so pretty. After a few weeks of testing the Napper I came up with a conclusion. Not every product in general in pretty and functional, but the Napper is.
The Bearaby Napper is the combination and beautiful and efficient together. And that makes me super happy. We want both attributes when we invest in our products. And it is rare to find an item that really works, that is nice to look at at the same time.
The Bearaby Napper weighted blanket is hand-knitted, made with nothing else thana layer upon layer of soft organic pure cotton. Cozy, Chunky and Delightfully heavy. 
The Bearaby Napper Sleep Tests
The weighted Bearaby Napper weaves stimulate the production of happiness hormone, also known as Serotonin. It helps reduce stress giving the sleeper- or Napper- a sense of ease to help relax and fall asleep faster.
Don't be alarmed by its heaviness.
Throughout the test, I have noticed that once the Napper has covered me, its weight was softly and evenly dispersed across my body, giving me that gentle immediate calming effect.
The secret is within the star of the show, the main ingredient: Organic, soft, responsibly farmed cotton. It's almost like being covered with a never ending field of pure cotton.
Ditch your therapist because sleeping under the Bearaby Napper will give you that comforting sensation and reduce your anxiety.
The Bearaby Napper Review Conclusion
This chunky, soft and highly breathable weighted blanket is a must have. It's like when you give someone that Big Hug and you mean it when you do! It won't smother you, it will comfort you and make you instantly happy taking you to a dreamy field of white cotton.
Ditch your therapist because sleeping under the Napper will give you that comforting sensation and reduce your anxiety. I am eager to try the velvet Napper now!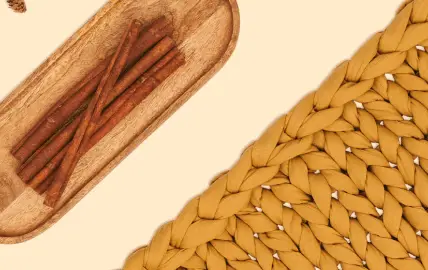 FREE Fast Shipping
Bearaby
Soft, organic, weighted blankets, hand-knitted with love. Sign up for email to get free faster shipping
Bearaby Napper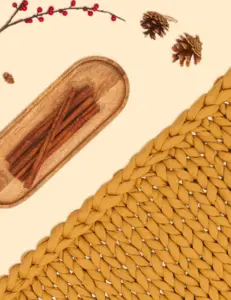 Check out the Bearaby Napper weighted napper blanket, to help keep your stress level down with a hugging blanket.
Product SKU: Napper
Product Brand: Bearaby
Product Currency: USD
Product Price: 249
Product In-Stock: InStock