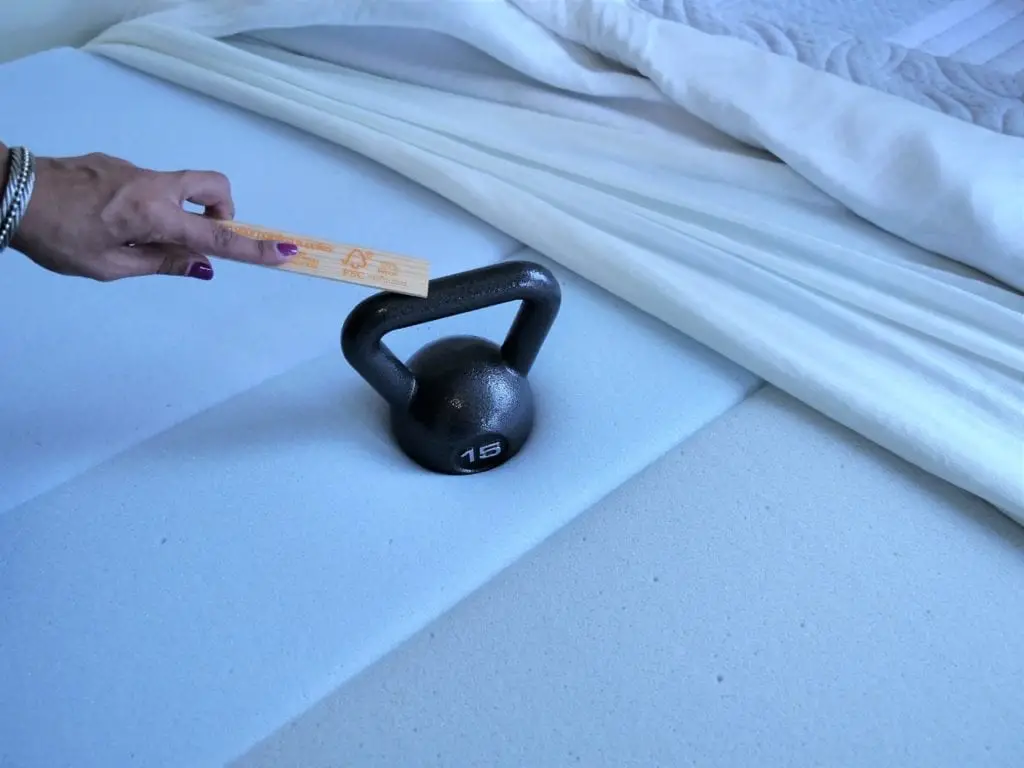 10% OFF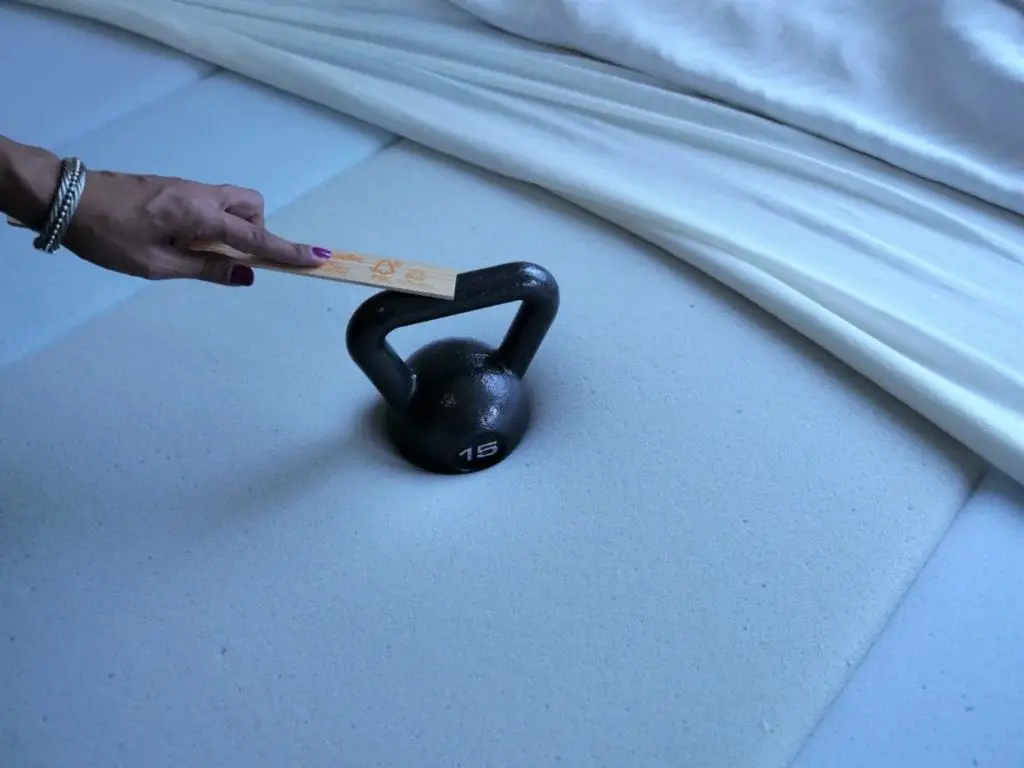 Level Sleep
Take 10% OFF on mattresses and pillows with discount code LEVEL10
Take 10% OFF on mattresses and pillows with discount code LEVEL10
Show Less
Improves sleep for any position
The Level Sleep TriSupport mattress provides ideal support for the body throughout the night. Thanks to its patented TriSupport design you WILL find ultimate comfort and pressure point relief regardless of your sleeping position.
What kind of materials is Level Sleep made from?
The base of the mattress is made from 7″ of high quality, durable, polyurethane foam. On top of the base is the performance layer and it's 3″ thick, made of non-toxic, open-cell foam materials allowing better air flow. A thin barrier layer that is made of rayon blended with polyester and silica, wraps around all of the foam. Finally I must mention that the foam that makes up the Level Sleep is safe for babies and is made by a Certi- Pur certified manufacturer.
Clinically tested and shown to alleviate pain
Level's one of a kind technology is guaranteed to alleviate pain and improve your sleep. This unique design is absolutely effective.
Three different levels you can actually FEEL in one mattress- or in one Level-
LEVELsoft
Absorbs and supports your shoulders, reducing pressure and pain.
LEVELfirm
Firmer foam comfortably supports your lower back and side, reducing back pain.
LEVELmedium
Absorbs and support your hips, aligning them with your spine and fighting hip pain.
Level's got your back… Literally!
Level's special three-zone design features lumbar support. It provides improved spinal alignment and helps reduce pain and stiffness regardless of your sleeping position.
The top layer alone The top layer is 3″ thick, known as Performance Layer:
Head and Shoulder Region: LEVELsoftTM Foam
Torso Region: LEVELfirmTM Foam
Hip and Leg Region: LEVELmidTM Foam. Made of high quality, durable, polyurethane foam, most importantly you can feel the reaction coming from every foam section as you push down on them. Absolutely brilliant!
No more tossing and turning
Level's design reduces compression of the soft tissues leading to undisturbed sleep, making tossing and turning almost impossible. You will notice the results next morning when you wake up and almost all the fatigue signs are gone.
Sleep Test Results
Here is the thing about a tri-support system.  You may not be the perfect size to get all of the benefits of having different levels of support in your mattress.  I have tried similar mattress concepts and found the results to be underwhelming.  So, after opening the Level Sleep I was excited, yet skeptical.  I knew that I had to sleep on it before I passed any judgement on it.
Before I was ready to turn in for the first night of sleep, I was really impressed with the different firmness zones.  The head and shoulder section is so soft, the feet section make your legs feel like they are floating.  BUT, the middle section under the stripes is firm, more firm than I would typically pick for any mattress that I sleep on.  Of course, this is by design, so that your spine will achieve that perfect alignment while you sleep.  I get the concept, but did it work for me?
Could I sleep on my back, knowing that the middle section is "pushing up" on my back more than I would like? No.
That sleeping position was slightly uncomfortable to me personally, again I have tried similar zoned mattresses and they didn't work for me either.
Rather than throwing in the towel, I switched over to my preferred sleeping position, the side.  To my surprise all of the discomfort that I had felt on my back was gone.  All of the sudden I went from liking the concept, but hating the mattress, to understanding it and liking it.
I'm not trying to scare you off, if you have gotten this far in your mattress search you are probably searching for a mattress that will give your spine that "perfect alignment".  This may very well be the perfect bed for you, but it is just as likely that this won't be the one for you.  I'll dive into that a bit more in a second, first I need to make sure that you understand that this mattress has a 365 day trial period.  So, you have nothing to lose and this could be the perfect mattress for you.
Imagine how hard it must be to design a mattress for everybody when there are many different sizes and shapes as well as many different sleeping positions.  My guess is that I don't weigh enough to sink into the middle section like I should.  In turn, this means that my spine doesn't hit the proper alignment when I'm on by back.  Is it possible that a taller person hits the sweet spot?  How about a heavier person?  That is what makes this bed so hard to market, it won't have universal appeal, but I'm willing to bet that there will be some people who fall in love with this bed.  At the same time, I'm sure that they will experience a higher return rate than other mattresses in the bed in a box category.
Bottom line: do I recommend the Level Sleep?  Since they have a 365 day trial, as long as you have the time and are willing to put it to the test, YES.  
However, here's what's great about testing mattresses! You get to take your time to try them and to figure them out, yes, FIGURE OUT THE RIGHT MATTRESS FOR YOU, and what makes it so unique and special. Here's what I am trying to explain: I am so fortunate I get to sleep on mattresses, not all of them are fun, fluffy and stuffed with cute bunnies, no. In this case, The Level Sleep mattress first few nights results were iffy. Do I like it, love it or just meh. How come I cannot seem to figure out how to lay my whole back down to enjoy the middle zone? Here's what I have found out and what YOU NEED TO KNOW and do if you purchase a Level Sleep.
IF you are a side sleeper, no matter your body size, I highly recommend The Level Sleep. There's no mistake about that one.
IF you are a back sleeper, but weigh less than 110 lbs, I suggest you invest in a adjustable base because I think I cracked the code when I decided to give the Level Sleep another try sleeping on my back lifting my adjustable bed's head slightly. IT WORKED! Or consider becoming a side sleeper. ( Just kidding!), keep searching for the best bed for side sleepers because there is one out there for you.
I'm sure that there will be some true fans that LOVE this mattress.  Unfortunately, there is almost nothing in this world that is perfect. Just like there are cons, there are pros as well. Again, testing the Level Sleep was a wonderful experience for me because I got to share it with you and how I felt about it. After all it is a uniquely designed mattress that is highly recommended by chiropractors. Also getting out of your old mattress and making a dramatic switch, if you consider purchasing a Level sleep (or any other mattress), is not that easy. That's where that incomparable sleep trial comes to play! I mean you get to sleep on it for a whole year your body might thank you.
Fight back pain with patented sleep technology
Level's three-zone design features a supportive lumbar strip and two softer zones that allow your shoulder and hips sink into the mattress while providing support to your lower back regardless of your sleeping position.
∞

Warranty
Reduce morning stiffness by UP TO 54%
Each of the three zones of premium foams contours to your body while keeping your spine in a neutral position throughout the night. Which helps reduce morning stiffness!
Try it up to
365 Nights! That's a whole year!
Alleviate neck and shoulder discomfort
Level's unique soft shoulder zone absorbs your shoulder's weight. That's a sign that it may be the ideal mattress for side sleepers.
Free Shipping
What setup is recommended for the Level Sleep?
Get $200 off a Level Sleep Mattress.
The Level Sleep mattress is able to fit most bed frames, box springs, and bases. Following my experience it is recommend using something to keep Level Sleep up and off of the ground to allow for maximum breath-ability and airflow, making it more comfortable to sleep on throughout the night. Keeping your Level Sleep mattress lifted off of the ground will also help when it comes time to clean. Bottom line, keep your Level Leveled!
Current Level Sleep Specials
Level Sleep sent it to us for testing.  All of the opinions expressed in this review are mine.
No, fortunately it has a sleep trial so that you can test it at home.  
Level Sleep TriSupport Mattress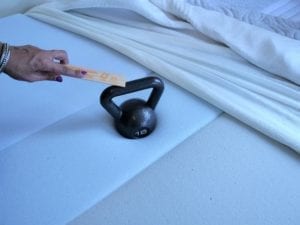 The patented mattress that relieves pressure points for all sleeper types.
Product Brand: Level Sleep
Product Currency: USD
Product Price: 799
Product In-Stock: InStock