After sleep testing hundreds of pillows, we present to you our top 10 best pillows list
If you think a pillow is just a pillow, you are very wrong. Pillows don't just come in different shapes and forms, it's also what's inside of them and what they are made out of that make or break the deal. True I do get to test them, that doesn't mean they all work out for my sleepy head.
You know it's a bad sign when you wake up in the middle of the night or you interrupt your nap to adjust and fix that worn-out scrunchy pillow!
And that a good sleeping posture is key to sleeping soundly and better through the night. Yes, we are talking about PILLOWS, they complement one of your most valued investment, your mattress. And just like finding the right mattress that supports your body leading to more comfortable night's sleep, Pillows are important, especially when you find the one that keeps your neck and head through the spine aligned.
The fact that A PILLOW is where you rest your head alone makes it one of the most important purchases you will ever make! That's why I put together the Best Pillows I have tested for you to make that decisions easier on you.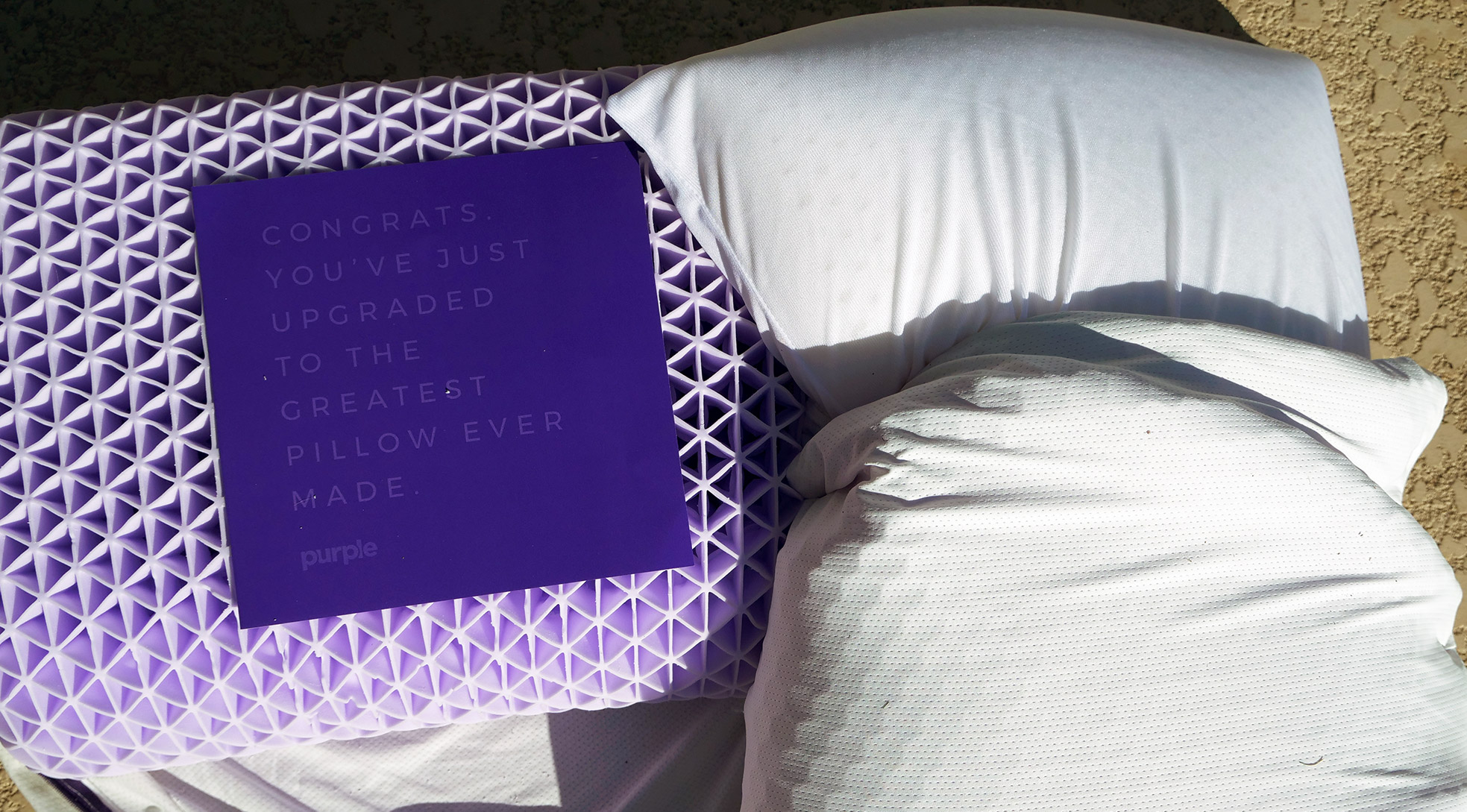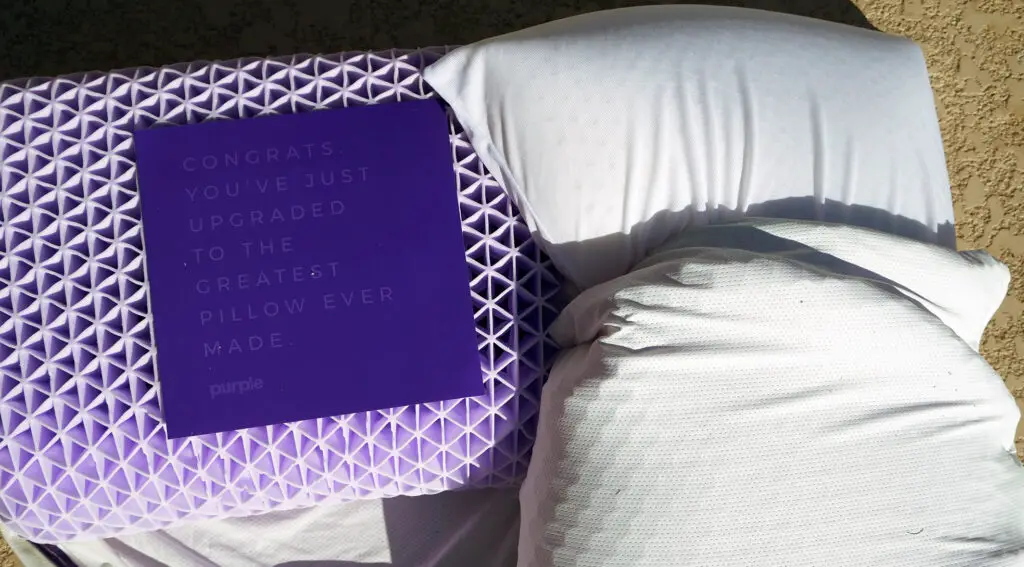 Purple just introduced the Purple Harmony Pillow which puts their traditional Purple Pillow to shame.  This is such a HUGE upgrade that I'm willing to bet we see the original purple pillow fall off the grid.  This new pillow, pictured above on the right, combines their hyper elastic polymer grid with a talalay latex insert.  This combination is both bouncy (like you would see in any latex pillow) and has all of the cooling comfort of the Purple Grid.  Although the product has been on the market for less than a week, it has changed the way that I sleep and has propelled the Purple Harmony Pillow all the way to the top of this list.  If you haven't experienced the unique feel of Purple's grid, I encourage you to go to the nearest mattress firm, or bed bath and beyond to feel it.  Of course, you could also just take my word for it and buy one (don't worry, they offer a 100 day trial period if you don't like it)
Read my full Purple Harmony Pillow Review
#2 Nest Bedding Cool Pillow
Nest Bedding has 2 pillows that I really love, the Easy Breather and their Cool Pillow. Both scored high marks with our testers in the blind test above. The Easy Breather has changed the way I sleep – and wake up- forever. IN A GOOD WAY. Their new Cool Pillow does not disappoint either! It is literally cool to the touch, it feels so soft ultimately comfy and here's a plus, it looks so pretty! seriously, it is a nice pillow. I wish I don't have to hide it but I must, just to keep it clean.
25% off Nest Bedding Products
Nest Bedding
Take 6% off Nest Bedding Products. Or save up to 25% off During Memorial Day Savings
Take 6% off Nest Bedding Products. Or save up to 25% off During Memorial Day Savings
Show Less
#3 PillowGuy Down Alternative Pillow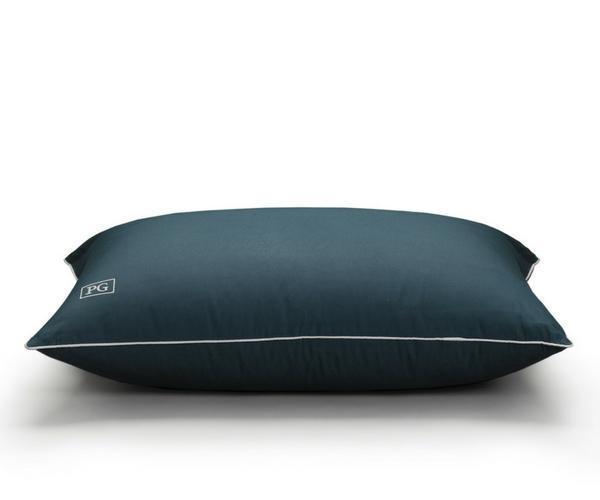 The Pillow Guy Down Alternative Pillow made it to this position for so many reasons, mainly because it's like a One Pillow Fits All. Which is not easy to find. Instead of adjusting the pillow to your sleeping position, Pillow Guy has made this option easier. When you are ready to order you have options like STUFFED for stomach sleeper or OVER STUFFED for side and back sleeper. It is also dust mite and allergy resistant, which makes it Hypoallergenic thus clean. It is breathable and the down-gel and its super soft brushed microfiber pillow shell makes it cool, smooth and soft to the touch. Meeting the standards of an excellent down alternative product.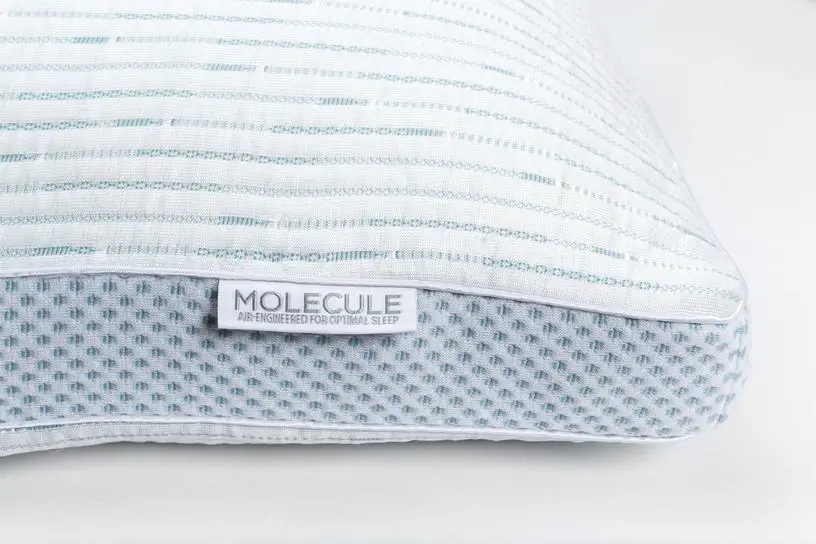 This is the high end option from molecule.  It offers one of my favorite options, adjust-ability.  If you aren't satisfied with the amount of shredded Infinity Foam, simply take out a handful or two.  Just remember to keep it in a bag, just in case you end up changing your mind and you want it back in the pillow.
The sides of the pillow allow for air-flow so the pillow will keep you cold throughout the night.  A nice hack that the team from Molecule came up with is that you throw your pillow in the dryer on low heat for a few minutes and the foam will perk up a bit.  I'm going to try this hack with other pillows to see if the results are different.
25% Off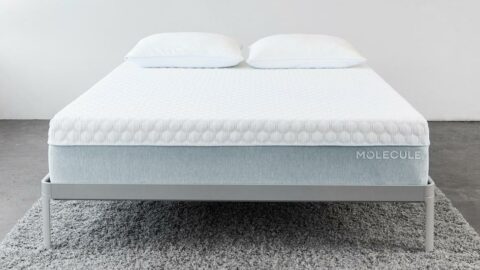 Molecule
Molecule is now available at Costco where you can get up to $300 off a mattress. Or take 25% off for cyber monday plus 40% off accessories
Molecule is now available at Costco where you can get up to $300 off a mattress. Or take 25% off for cyber monday plus 40% off accessories
Show Less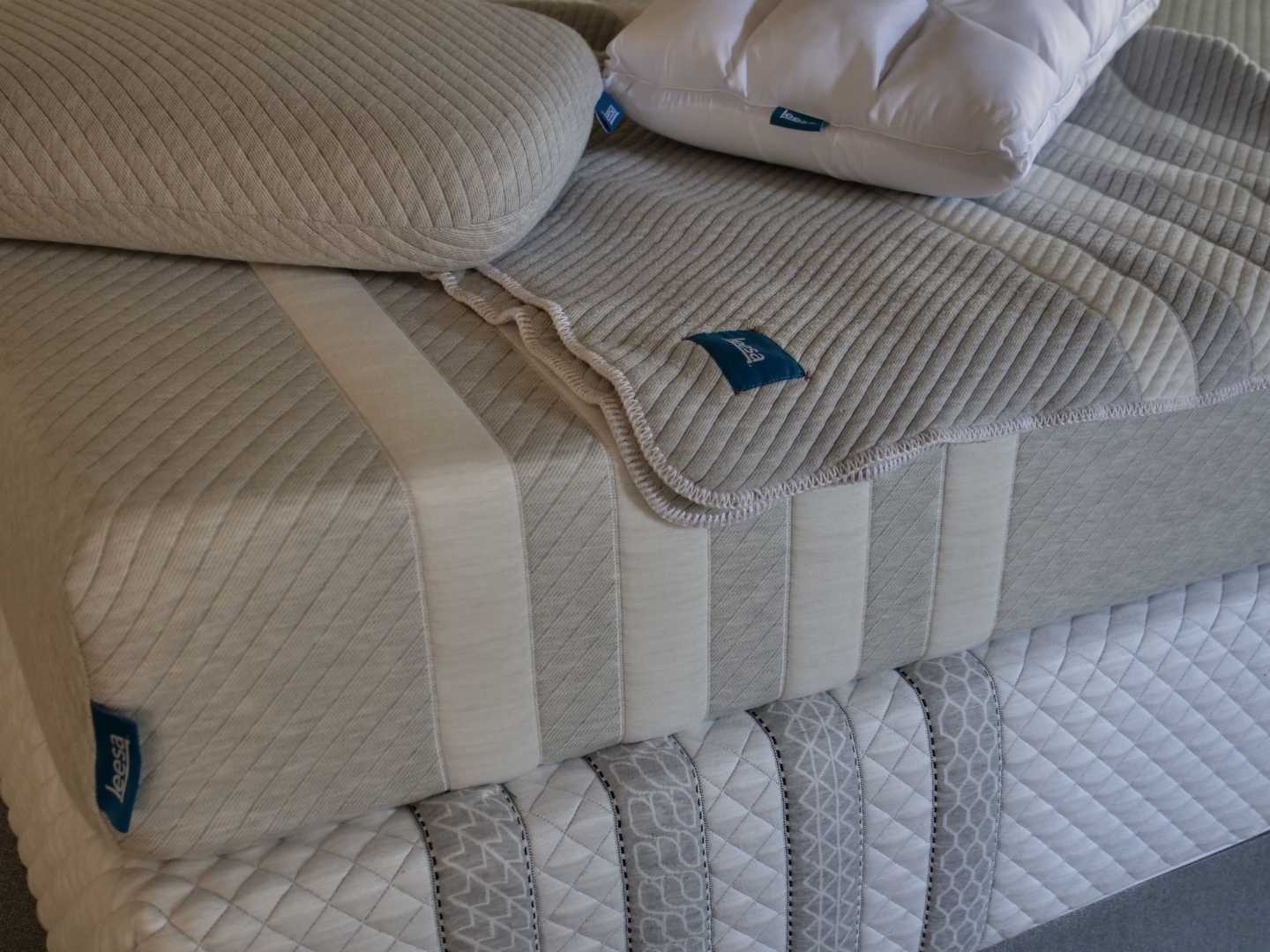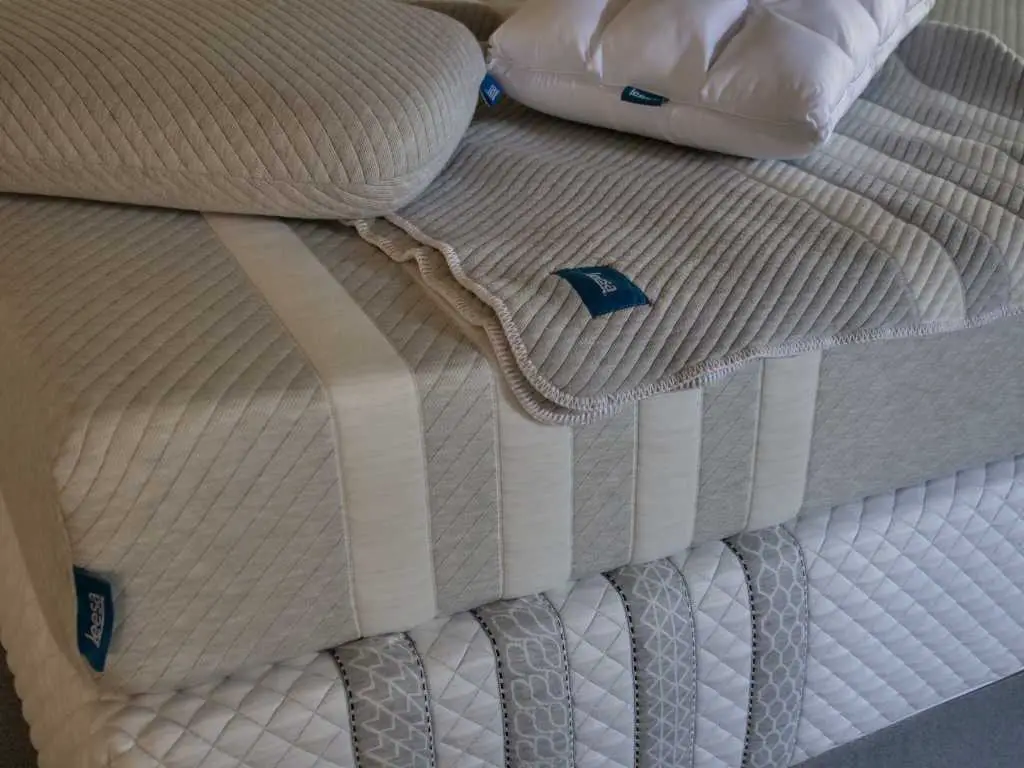 Leesa offers 2 distinctly different types of pillows.  Their premium foam pillow will match the cover of your Leesa mattress, as it's the same type of cover.  So the feel of the pillow is amazing, but for my preference the pillow is a bit too bouncy.
Fortunately, Leesa offers a hybrid pillow which has removable inserts and 2 different sleeping options.  You can sleep with the gel layer facing up.  Or you can sleep on the down alternative quilted side.  Personally, I have never been able to sleep on the gel side, but that might be because the quilted side is just so nice.
A neat hack that we use is that the removable insert can double as a travel or nap pillow.  It's perfect for road trips or a little pillow for a child.
$200 Off Original Leesa
Leesa
$200 Off the original leesa for Memorial Day.$300 off the hybrid and $400 off the Legend
$200 Off the original leesa for Memorial Day.$300 off the hybrid and $400 off the Legend
Show Less
The nectar pillow is an adjustable shredded memory foam pillow.  If you don't like the amount of foam inside, you can always scoop a couple of handfuls out.  Afterwards, just fluff the pillow a bit and save the shredded foam for any change of heart.
The middle section of the pillow is breathable to keep it cool.  It also allows you to bend it if you like to fold your pillow over for extra height.
$399 of Free Accessories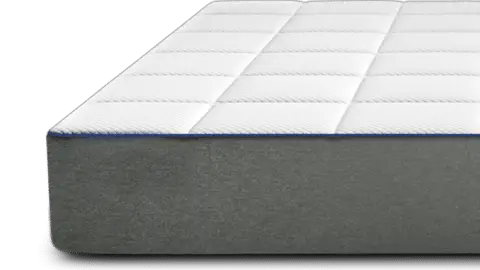 Nectar
Free mattress protector, sheet set, 2 pillows with a mattress purchase. Up to $399!
Free mattress protector, sheet set, 2 pillows with a mattress purchase. Up to $399!
Show Less
Casper has a wide variety of pillows for sale and you can find them to test them out at your local Target.  I purchased a king size pillow and their nap pillow.
My daughter uses the nap pillow as her full time pillow, although I'm sure she is getting close to moving up to a regular size pillow.
I use the king size Casper pillow as a side sleeping pillow.  It's a hack that I accidentally discovered, by purchasing the king size one rather than the queen sized one next to it.  It's one of those mistakes I think about all the time, yet I'm glad I made the mistake.
The Layla pillow is filled with Kapok fibers.  It feels like a cross between down and shredded memory foam.  The real magic is in the cover which is copper-infused.  The pillow offers all of the benefits of copper (cooling, anti-microbial) and has the same feeling as the cover of the Layla Mattress.
You won't find yourself flipping the pillow over at night, it will stay cool.
The original T&N pillow won't blow you away, it's their newly released down alternative pillow that jumps out at you.  I haven't purchased one yet, but I did feel it while at the T&N store in town.  It reminded me of the PillowGuy feel, but with a cover that was a little bit lower in quality.
$200 Off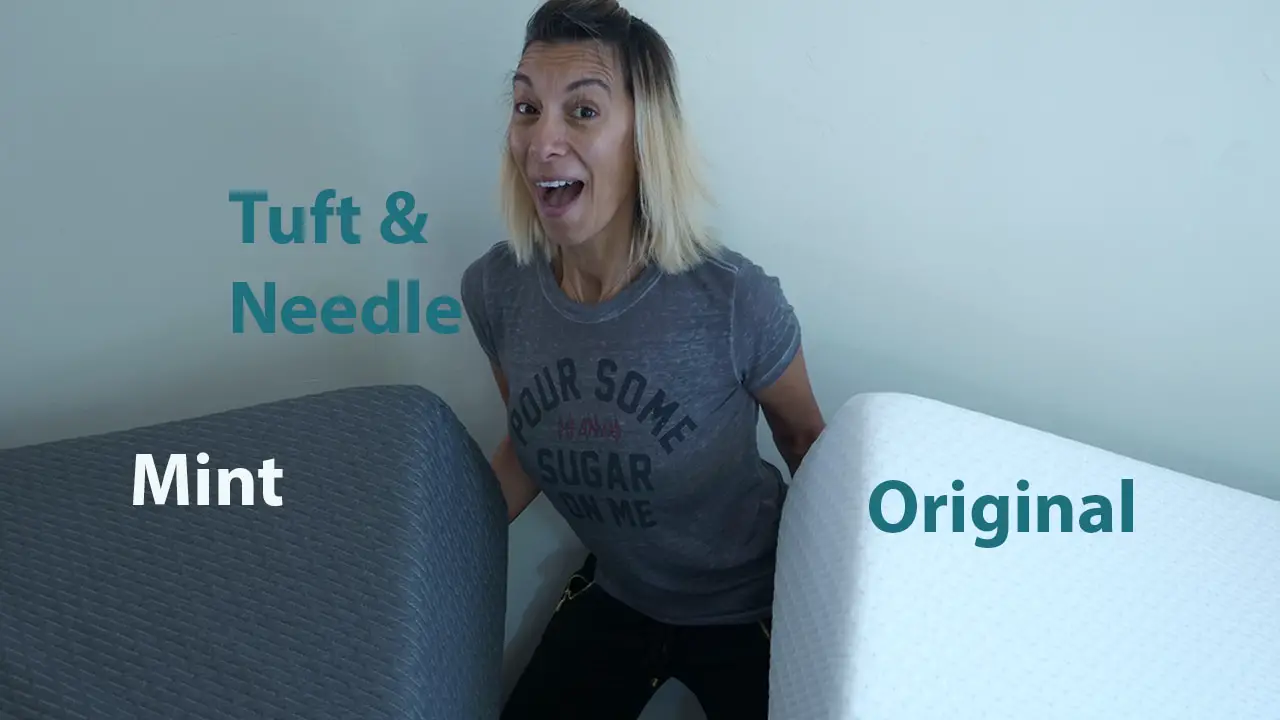 Tuft & Needle
The mint is T&N's premium offer. Utilizing 3 layers and an extra 2" of height, when compared to the original.$200 off the mint or hybrid mattress...
Show More
The mint is T&N's premium offer. Utilizing 3 layers and an extra 2" of height, when compared to the original.$200 off the mint or hybrid mattress for Cyber Monday.
Show Less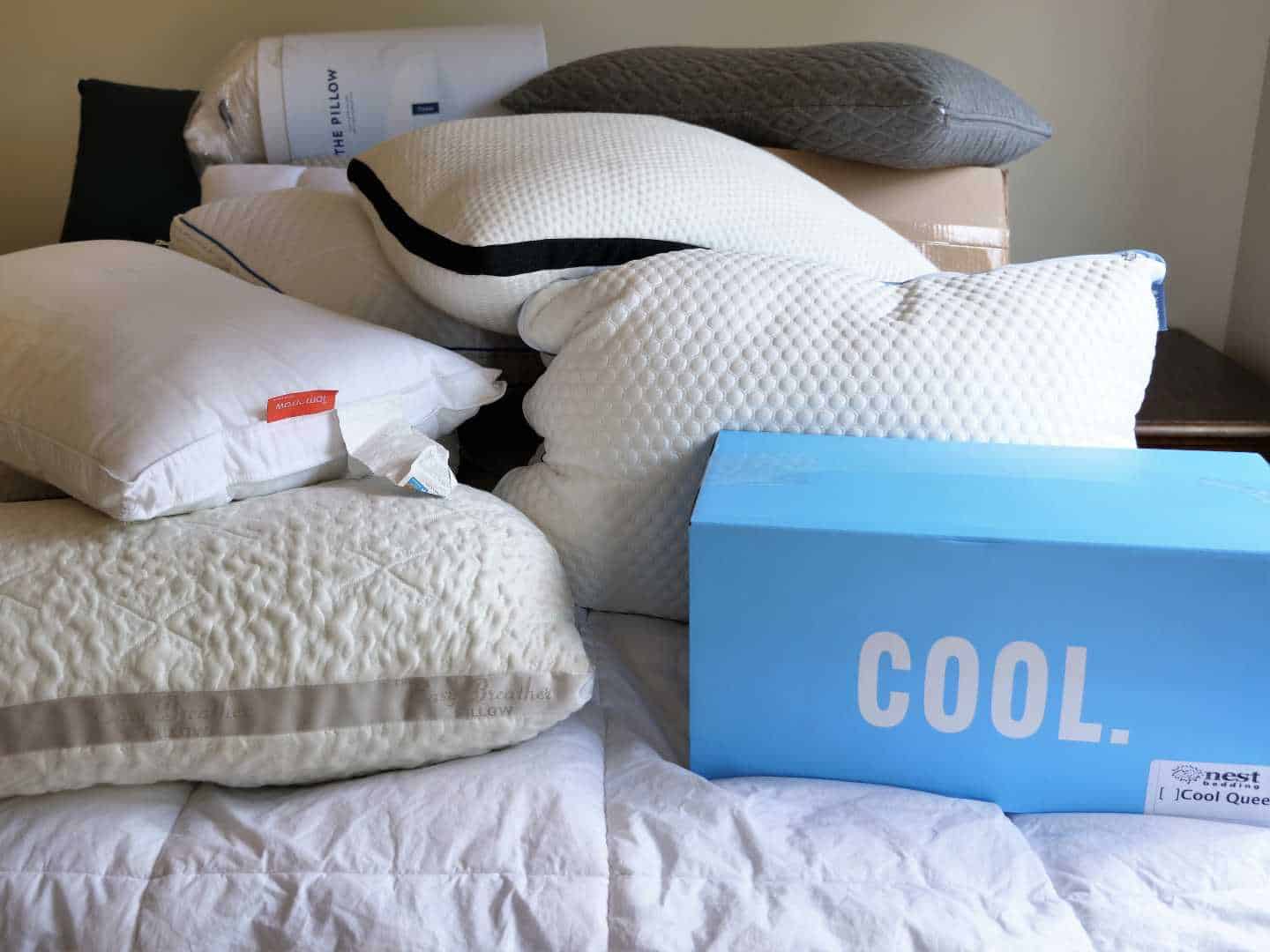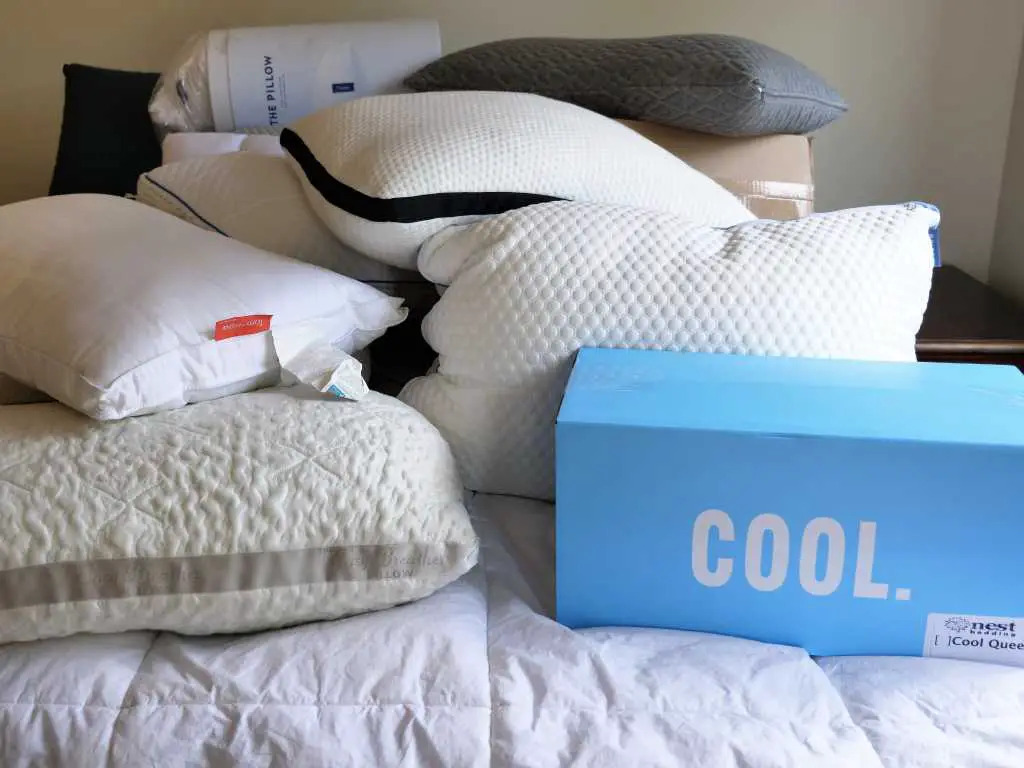 Brooklyn Bedding currently offers 4 types of pillows.  Two of them are worthy of discussion.  The talalay latex pillow offers a super bouncy feel that will likely outlast every other pillow that you have.  A couple of years ago it was a steal at around $50, currently their price is way higher so they have slid down our rankings on the value side.
They recently introduced a cooling pillow which has the same cool to the touch feel as their Aurora mattress.  Although, it is expensive it will offer a luxurious and cool sleeping experience.
20% Off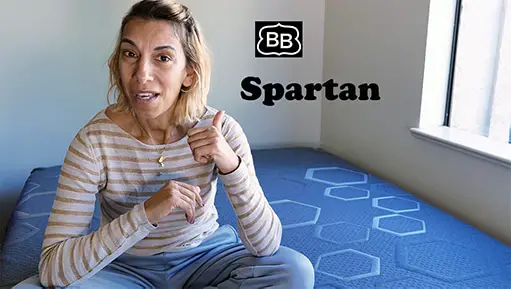 Brooklyn Bedding
Use code Nonbiased20 for 20% Off!
What kind of pillow would I build if I were in charge? I would combine the 360 degree hex grid that purple uses in their Harmony Pillow with a shredded memory foam pillow.  Purple doesn't sell that combination yet, but I'm willing to bet that they do at some point.
Memory Foam
You will generally find two forms of foam within a pillow.  This foam is generally going to be more dense than the memory foam that you would likely find on top of it.  of visco-elastic (or memory) foam. This is the material where you can see your hand print right after you remove your hand.
Hybrid (Latex & Foam)
You don't see this combo very often.  The Latex adds a little bit of bounce to a foam pillow.
Down Alternative
I have added this segment because I recently got to test a down alternative pillow. Not all pillows or bed products make it to this post. This one has obviously passed the test. Scroll down to find out where this Down Alternative Pillow came from. But in the meantime here's a little bit about Down Alternative
Down alternative fill is synthetic and man-made from polyester microfibers. NOT to be confused with the cheaper version also known as polyester-fill, like polyfill commonly used in low quality pillows. Those are usually priced at $29 or below!
What I am talking about here is the High-Quality down alternative ( pillows here). They run between $60 and $100 per pillow, here's why! The microfibers used in the down alternative pillows are produced to meet the standards of thickness and feel. They are softer and absolutely more luxurious.
Down
Birds have feathers, so why not put some of them to use on a pillow, right?  Down pillows are soft and it doesn't hurt when you get smacked in the face by a down pillow.  They do have a couple of minor problems though.
The feathers tend to displace when you are sleeping on them, so you find yourself having to fluff or rearrange your pillow frequently
The feathers try to sneak out of the pillowcase.  First you will feel a bit of a prick, next thing you notice is that you start picking at it.  Then you discover your first feather, so now you have a bit of a mess to deal with.  Unfortunately, you have now left a little hole in the pillow and more feathers are going to seek freedom as well.
In a pillow fight, your down pillow could rupture and create a huge feather mess.
Latex
Latex is a much more breathable substance than memory foam. That helps keep it cooler in the summer, which for me is an incredibly important as I live in Arizona.  One thing to keep in mind, Latex pillows tend to be really bouncy.  Perfect for a pillow fight, but it takes some time to get used to sleeping on one.  There are two competing ways of making latex, they are:
Dunlop
Talalay
Talalay is considered the more refined & better process. The molded pieces of latex foam are vacuumed of air and then frozen. The resulting talalay latex product is much more bouncy than that of a Dunlop process. If you are looking for a bed that is more springy then talalay will be your choice.
In addition to the two manufacturing methods there is a spectrum of ways that the foam can be constructed from synthetic to 100% natural. The closer you get to 100% natural the fewer additives will be found in the pillow. You can expect to pay more for anything approaching 100% natural talalay latex.
Latex pillows will last much longer than foam pillows. Some latex pillows are designed to last up to 30 years if properly cared for.
Shredded Pillows
Shredded pillows are hit and miss.  The scraps of foam are recycled and turned into pillows.  Sometimes you will find that the foam inside a pillow has infused graphite, or copper.  Sometimes the foam is dense, others extremely light.  This category is really hard to judge.  It is advised that if you purchase a shredded pillow make sure there is a trial period and a zipper so that you can remove any unwanted foam.
Smart Pillows
Smart pillows can track your sleep, but so can some beds, sleep trackers, phones and fitness trackers.  I haven't found a smart pillow that is worth the extra cost given the other sleep tracking options available.  I'm still on the lookout for one that is appropriately priced, feel free to leave a comment below and I'll check out your suggestions.
Best Pillow for Side Sleepers
I'm a side sleeper, so this category is my specialty. I try to avoid pillows that are too squishy or too firm. As a petite person I will end up with lower back pain, sometimes hip pain. My go to type of pillow would be an adjustable pillow of shredded memory foam.
There are pillows which specialize in side pillow sleeping.  However, there is a really good hack for creating a side sleeping pillow.  Basically, you purchase an over-sized pillow and turn it sideways.  Personally, I sleep on a queen size bed, naturally, that means that I have queen size pillows.  However, for side sleeping I'll use a king size pillow, it's not quite the same as a designed side sleeper pillow, but it's pretty close.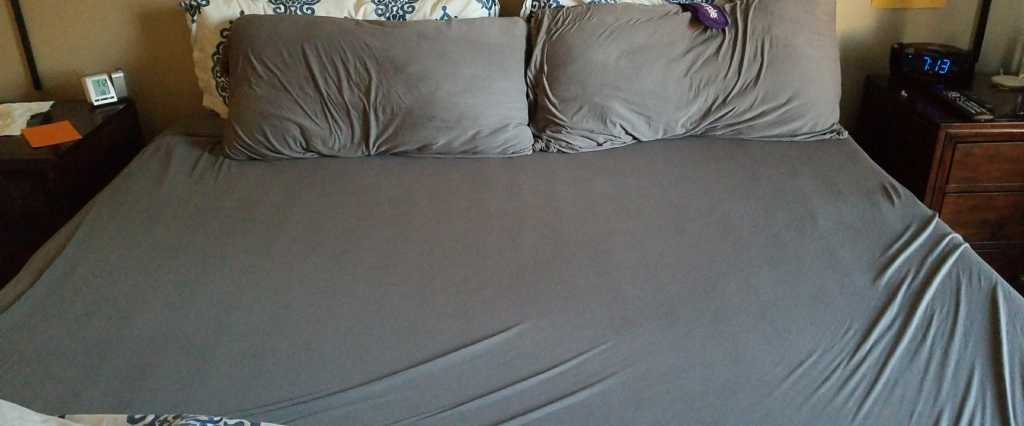 Purple Sheet Set Review When I bought my sheet set, Purple was in high demand so it took longer for them to ship them to...
Read More