Best Mattress
I asked my friend who is about 3 times my size to test out all of the mattresses that are built specifically for Big & Tall people. After a few months, he came back to me with surprising results and a clear winner.
Finding The Best Mattress For A Big And Tall Person
Rana, you are small! What if I'm big, or tall, or have the body of a football player?
This is an issue that I have spent a good deal of time considering. But, how could I possibly answer this question without help? So, I enlisted the help of a friend of mine who is THREE TIMES my size.
At 6'8″ and 350 pounds.
He defines the BIG & TALL category.

I set aside several mattresses that I thought could hold up to his weight, and he spent some time testing them. Then, I had our top mattresses for big and tall people sent to his house, so he could sleep test them. Are you excited to see the results?
Let's start by getting all disclosures covered: some of the links in this post are affiliates links. This means that if you click on the link and purchase the item, I will receive a commission at no extra cost to you. We are one of the few independent mattress reviewers (not paid by mattress companies) and your clicks keep this site going unbiased. We have also most likely received this product for free and all opinions are our own. Your support mean the world to our family! Thank you! See our disclosure.
#1 DreamCloud Mattress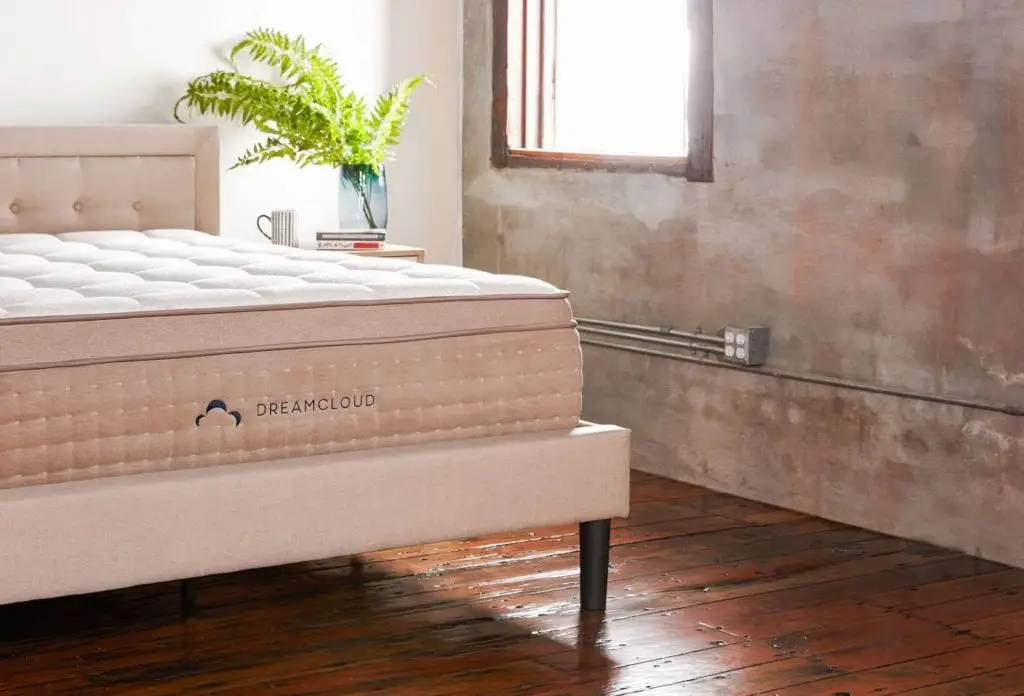 I must admit I was a bit shocked by this result at first. DreamCloud is a well built thick luxurious mattress, but I wasn't sure it would hold up to his weight, since they don't really market it as a mattress for Big & Tall people. Turns out it is firm enough for such a large person, in California King size of course!
It is the thickest mattress that we have tested so far at a full 15″. Comprised of 8 different layers, ranging from a tufted cashmere cover, various layers of foam, a natural latex layer, and the magic behind the support a 5-zoned foam encased pocketed coil system.
It has taken a daily beating from our tester for over a year now. So, we aren't worried about there being any issues for Big & Tall folks.
DreamCloud offers a full year trial period, so you have nothing to lose by giving it a try.
Read the full DreamCloud Review.
#2 Leesa Hybrid Mattress
With a thickness of just 11″, we weren't sure if our huge tester was going to be able to sleep comfortably on the Leesa Hybrid. Surprisingly, we were wrong and it was picked as his second favorite mattress. The secret behind how they packed enough support into the mattress:
5″, 14.5 Gauge Pocket Spring System with edge support
2 separate 1″ layers of support foam with between 1.8-2 pound density
The Leesa Hybrid combines the look and feel of the original Leesa with enough support to please our Big & Tall tester.
#3 Brooklyn Bedding Spartan Mattress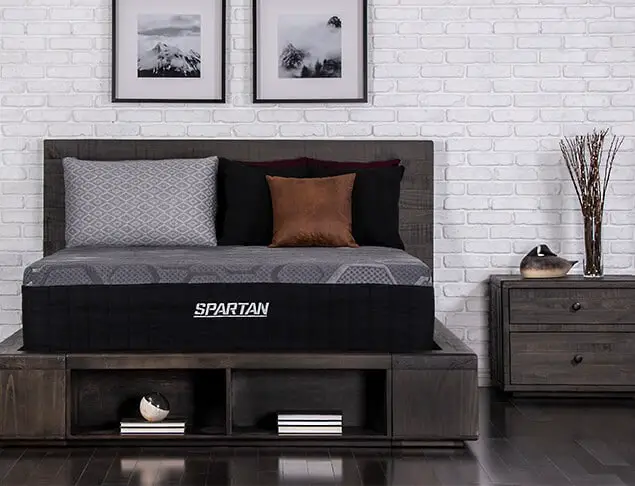 Although it is advertised as more of a mattress for athletes, it is a perfect fit for people in the BIG & Tall category. At 13.5″ thick the Spartan Mattress has more than enough material to hold up to very large people. The key ingredient to a Spartan is the 8″ encased Quantum Edge Coils, which I saw how they were made during a Brooklyn Bedding factory tour.
#4 Saatva Mattress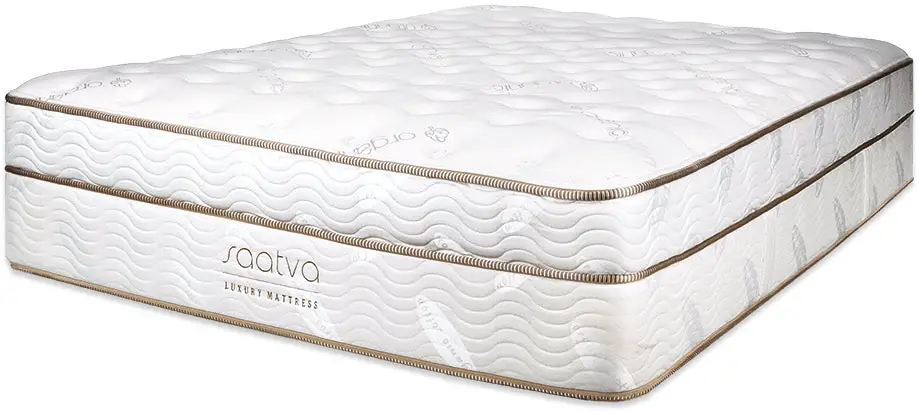 The 11.5″ Saatva Mattress held up to the weight of our tester and has a true luxury feel. Unfortunately, 2 things kept if from ascending higher on this list are:
Lack of handles for moving around this large mattress
The organic cover scrunches up a bit, especially on an adjustable frame.
The folks at Saatva have likely solved both of those issues with the launch of their new Saatva HD. It features handles and a full 15.5″ thick frame, geared for people in the 300-500 pound range.
Read the Full Reviews of the Winning Mattresses for the Big & Tall category
Trending Today
Leesa Hybrid Pillow
Nectar Adjustable Frame
Best Mattress
DreamCloud Luxury Hybrid Mattress
Best Mattresses in Canada
Best Mattress for Side Sleepers (Like Me)!
Dream Cloud Adjustable Frame
Don't leave before you enter our Contest!
[NOT CURRENTLY RUNNING]
It is easy to enter the August contest for a free Google Home Hub.
Like & comment on any videos that were published in August of 2019, include the #august
And of course: