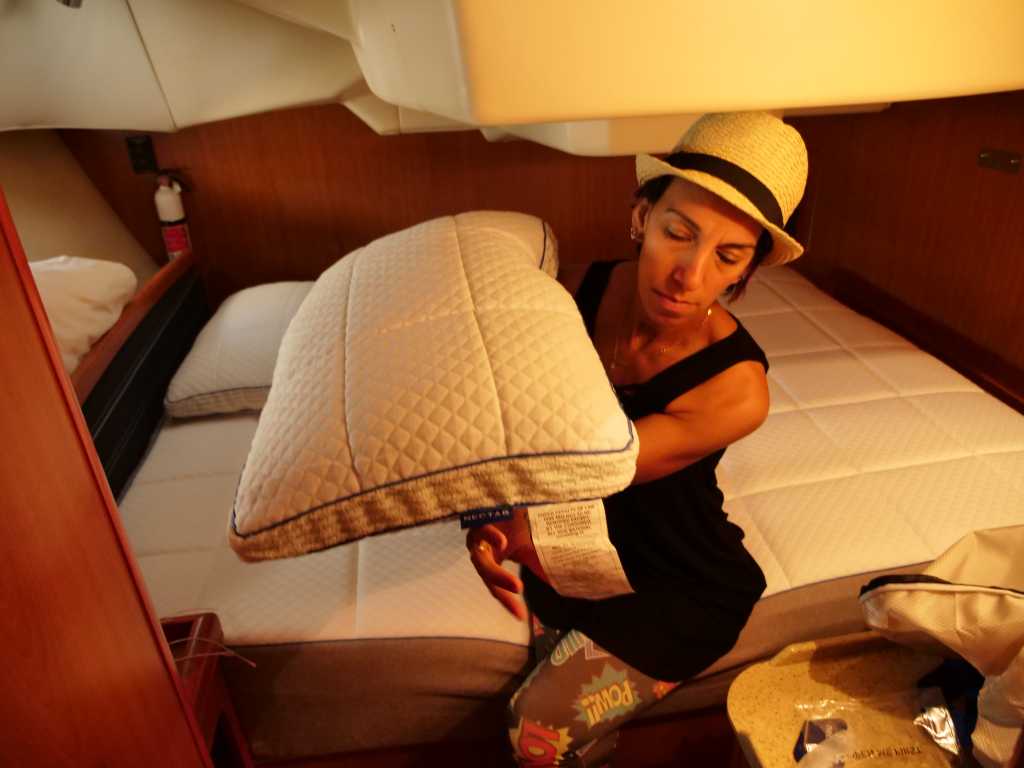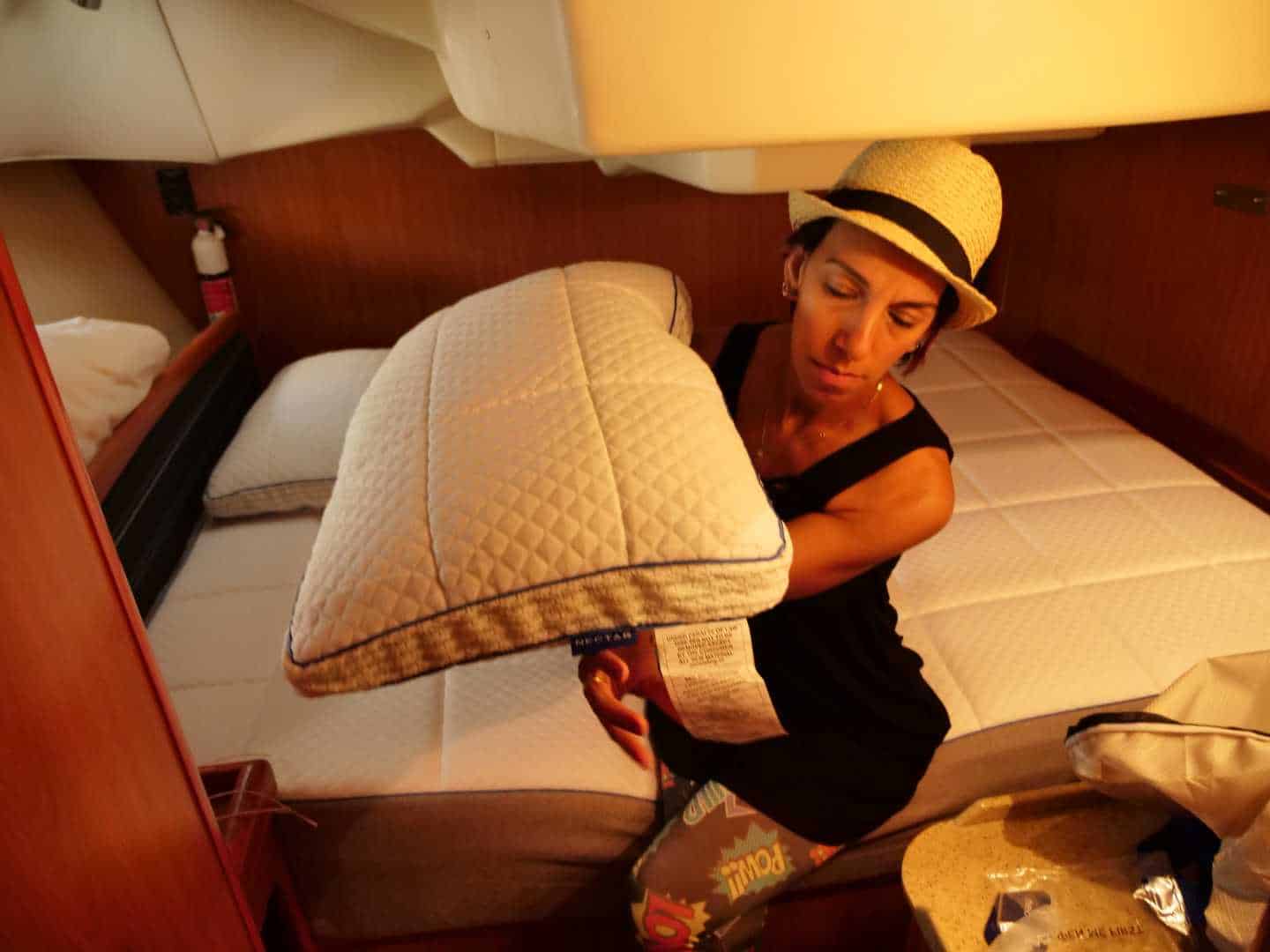 My first Nectar review and sleep test was done in early 2017 right after they launched into the US.  Back then they were so good at selling a super comfortable mattress at a industry busting price.
Unfortunately, they were unprepared for their success, so shipping times were outrageous.  Mine took over a month from the time I purchased it until I received it.  This meant that I was a bit skeptical about it at first.  Since my initial tests, I have tested around 100 other mattresses and have no doubt that Nectar is the best value for a high quality mattress that you can buy.  Nectar has a well deserved #4 ranking on my Best Mattress 2019 list.
I purchased one for my mother in law in 2018. That one was installed on her boat! Why? Because it's all part of it, the mattress testing game. Also why not! The Nectar comes wrapped up in a bag, tube shaped. I was so in luck otherwise I wouldn't be able to squeeze it through the narrow boat door. I am so happy it did not come in a box.
In 2019 I revisited the Nectar mattress I have installed on a boat, and I am beyond excited to report that the mattress is still as good as new. Sturdy, standing the test of natural elements in the sea!  Here's my updated video of the Nectar on the boat after over a year.
OMG I was so young then! But enough about me let's talk about the real star of the show, the Nectar mattress.
You won't find another 11 inch thick high-density memory foam mattress on the market at anywhere near this price plus it is relatively firm, yet offers just enough sink-in for a petite side sleeper like me.
The best and longest free-night trial! A whole entire year. Sleep on the Nectar through all 4 seasons. Share it with your furry friend, kids, partner or just be plain selfish and hog the whole mattress. Now their next best thing, their FOREVER warranty. All confusing legal speaking aside here's what it means: if you purchase a Nectar and it breaks from normal use at any point – whether it's 100 years or 100 months from now, they will replace it at no additional charge. 
Shipping and returns are of course free!
Here is the best part, they offer a 365-night trial period!  That's right, it is free to try for up to one year.  If you don't like it, they will arrange to have it donated to charity and then refund your money.  
What's Inside the Nectar?
The foam layers inside the Nectar are surrounded by a uniquely milled quilted gel memory foam cooling cover that helps you reach that ultimate comfort enabling increased air circulation. It is specifically designed to regulate your body temperature as you sleep.
Nectar is constructed from high grade, super-premium certi-pur and high core performance layers. 
Nectar's foam layers include 1″ semi-open, fast-recovery gel memory foam. Its main purpose is to directly absorb and distribute heat while recovering perfectly to back to its main untouched state.
A layer of adaptive hi core memory foam with cooling and recovery levels supports your body, providing the mattress bounce and rebound.
And finally a high density base foam layer.  It gives the Nectar its stability while reinforcing the upper contouring and support layers. It is also breathable and helps drawing in fresh air through specially-molded channels so you can sleep comfortably through the night. 
The bottom cover holds the matter steady in place so it doesn't move or slide off your bed frame.
Each layer meticulously assembled in order to achieve the perfect combo of firm support with a hint of cradling comfort.  You will experience very little motion transfer and you won't sink into it like you would on less dense foam mattresses.
I personally preferred sleeping on my back on the Nectar sleep, that being said, it is also a great mattress for stomach sleepers as well! Now when i tried to sleep on my side, and since i am a petite size not too heavy person, i was hoping for a tad more plush or hug. It does have just the right amount of sinking while keeping your body always leveled. What i liked the most about it was the fact that it kept me cool during hot, dry Arizona nights. I am also very impressed on how it holds its shape perfectly, which is what i have seen when i went back for my update on it after over a year of usage on the boat! 
It is a well made mattress without a doubt.  I argue that it is the best value for the bed in a box world.
Below is a chart explaining each different Nectar mattress size and measurements. Check our site for their current discounts and offers.
Price list updated: 10/15/2020
Looking for a supportive medium firmness mattress that keeps you cool through your night's sleep? The answer is Nectar mattress. I also like to call it the reliable mattress, 2 years later and it still kept its shape, no sagging or sinking through. The same old solid high, top grade quality foam mattress. You won't regret it, at least give it a try- Or 365 tries! your choice.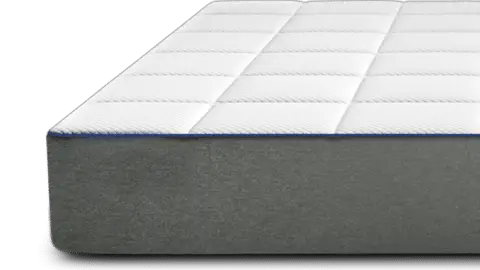 $200 OFF + FREE Gifts
Nectar
$200 OFF all Nectar mattresses + FREE $499 of accessories with our exclusive coupon code (click to reveal)