The Carbon Air Pillow Review Menu
The Carbon Air Pillow is not your typical foam pillow! 
It's not fluffy and loaded with innocent bird feathers. It's not fat or bouncy and full of mixed up shredded foam, it's absolutely not too flat to the point where it hurts the neck. This pillow from Eight Sleep is JUST RIGHT. 
The secret behind the Carbon Air Pillow: "Carbon-Ventilated" foam. Told ya, not your everyday foam pillow. 
I always wanted to sleep and float on a cloud. Guess what! I get that exact same feeling from time to time wile I am testing a few mattresses and some pillows.
Only a few and some, yes. Because some mattresses don't even deserve to be called mattresses and some pillows are not allowed to exist. Nothing but a waste of money and time. 
But here's the good news, this review carries one of the best, most comfortable, coolest ( physically and literally), pillows out there. 
The Carbon Air Pillow from Eight Sleep holds the perfect combo of : Carbon-infused foam, phase-change material, aerated holes all wrapped with a tencel mesh cover that is cool, soft and breathable. 
All this and more makes this super pillow one of the most advanced temperature regulation pillow. What makes it so unique and deserving high ratings is that it's not just another foam pillow. This pillow is able to support ANY sleep position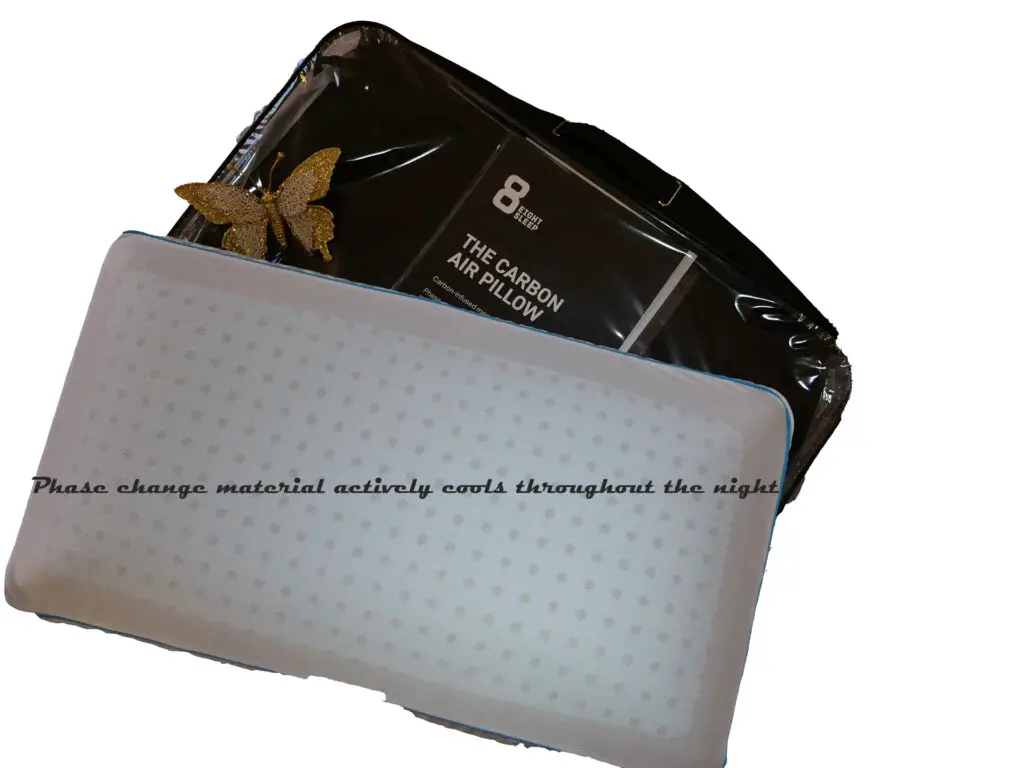 $100 OFF + 20% OFF Accessories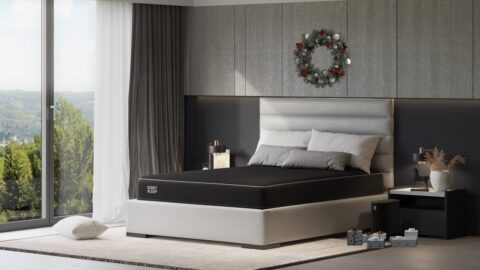 Carbon Air Pillow Sleep Test Review
Say goodbye to tossing and turning and flipping your pillow! And if that's your case and what you are going through, might as well toss your current pillow out the window and invest in the Carbon Air Pillow from Eight Sleep. 
No matter your sleep position, stomach, side or back or even all of them combined, this particular pillow is a game-changer. It's easily the one pillow that fits all! Let's also not forget one of its most unique properties, besides being super comfortable, the Carbon Air Pillow is made out of carbon- infused ventilated foam that help filter heat away from the body keeping you cool throughout your sleep. 
Eight Sleep Company Policies
Eight Sleep is the company that created one of the most wanted and innovative products such as the Pod. The sleeping system that helps you snooze better by using dynamic temperature regulation! And now with their ground breaking new pillow trust me this combo is going to be a great addition to your sanctuary. Pair them together and you are off to the best sleep of your life.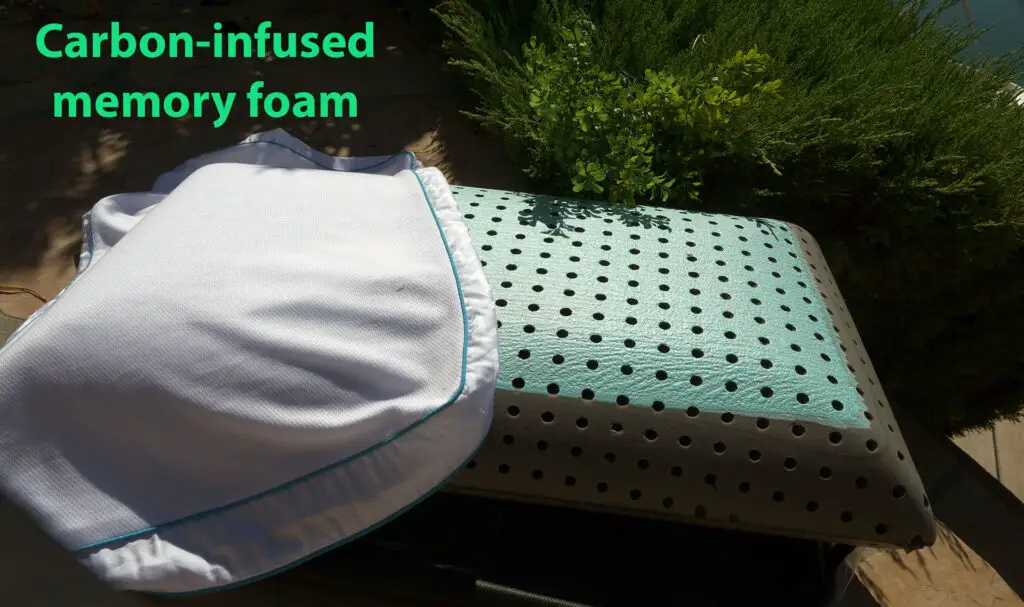 What's Inside the Carbon Air Pillow?
So what is that super awesome formula that makes the Carbon Air Pillow the best fit for all types of sleepers? 
This pillow is designed to keep your spine aligned and your sleep uninterrupted. that's its main goal. 
The cover itself is made with premium high end quality material and of course it's breathable.
Measuring the pillow it's 16 inches wide, 29 inches long and 6 inches soft! The soft foam is carbon-infused for enhanced cooling properties. 
Carbon Air Pillow Sleep Tests
No body wants to spend the night trying to figure out how to get their neck, shoulders and head in the right spot so they can achieve better sleep. The Carbon Air Pillow, thanks to its light airy foam, adapts to the pressure of your body NO MATTER WHAT SLEEP POSITION YOU SLEEP IN. No more misaligned spine or crooked neck!
Finding the right pillow plays a huge role in the health of your spine and can ultimately lead in healthier, better well being.
Eight Sleep's goal is to help you embrace a healthier lifestyle, and that's exactly what they have been working on since the beginning. Now with the line of advanced sleep accessories they carry, they have proved themselves  one of leaders in this industry.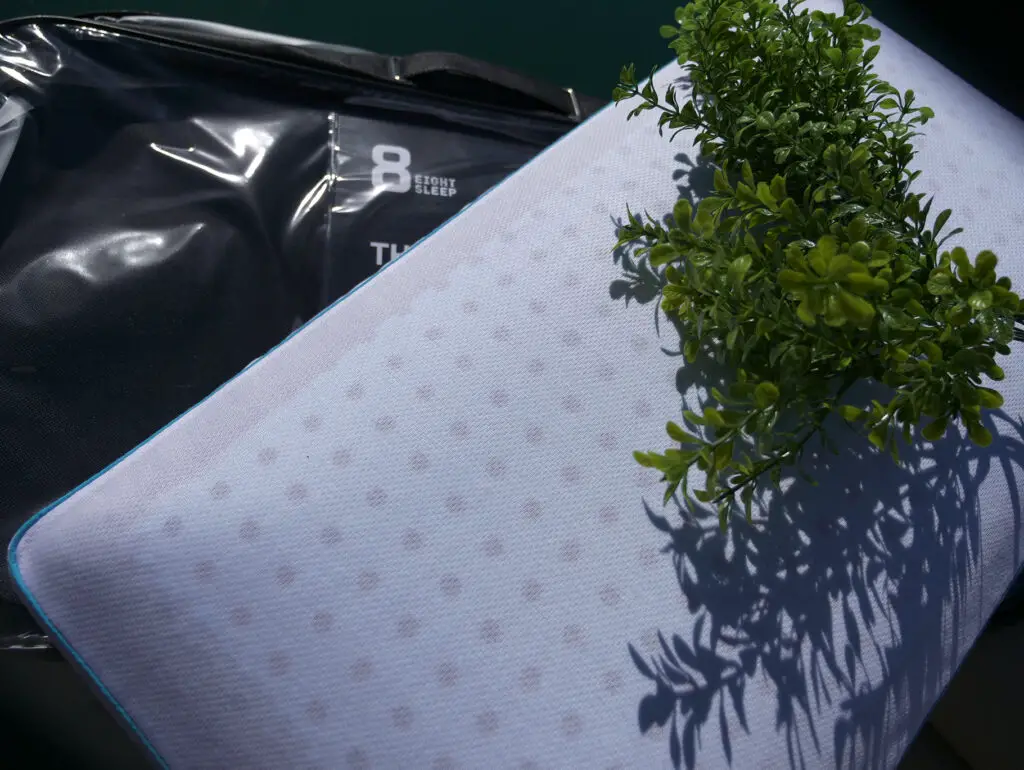 The Carbon Air Pillow Price & Discounts
I try my best to always get you nothing but the best deals out there. If you scroll throughout this page you will find a once in a lifetime deal if you are up trying their Pod. Bundle and save.
Also we offer our very own $25 gift card with purchase.
$100 OFF + 20% OFF Accessories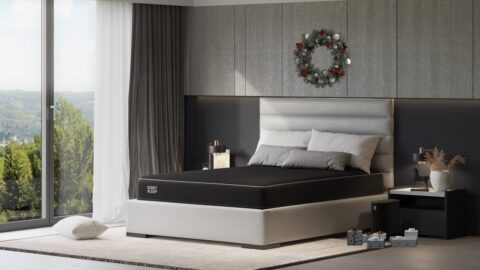 Carbon Air Pillow Review Conclusion
I have tried SO MANY PILLOWS, only a few made it!
Some successfully made it to my website, some needed to be set on fire, some were seriously life savers. And no, not are pillows are the same… And NO a pillow is not just a pillow, we do not live in the stone age anymore! Just like we have evolved, inventions and technology- such as the Pod Pro- took a giant leap too. 
Here's a little tip. To decide which pillow works best for you, just use the position that you sleep in as an example. What you really want is to make sure your head is in neutral alignment and that it's resting properly on your shoulders. It's like achieving the perfect posture when you are standing up. Then you know you have found the right pillow for you. Also that's exactly what the Carbon Air Pillow from Eight Sleep feels like.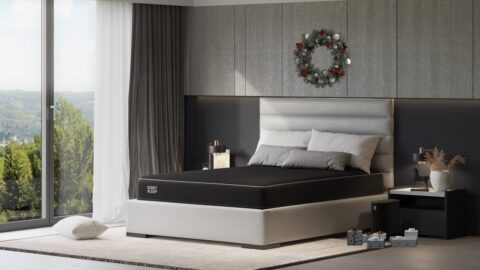 $100 OFF + 20% OFF Accessories
Eight Sleep
$100 OFF the Eight Sleep Pod, $50 OFF the Pro Cover. 20% off Accessories with Pod or Pod Pro Cover purchase.
Carbon Air Pillow From Eight Sleep 2023 | Non Biased Reviews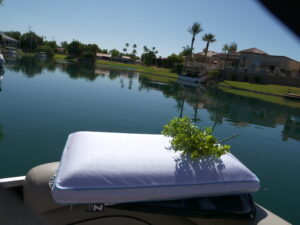 We're reviewing the impressive Carbon Air Pillow by Eight Sleep. Ready to see what makes it stand out, who it is a great option for, and who it is NOT?
Product Brand: Eight Sleep
Product Currency: USD
Product Price: 150
Product In-Stock: InStock