);
Mattress Firm decided to get into the bed in a box industry
Mattress Firm dominates the brick and mortar industry in my area.  I kid you not, there are 4 of them within a mile of my house.  When I heard about tulo the first thing that I did was to check to see if it ships for free.  Check, it does.  Does it have a similar return policy of other bed in a box mattresses?  Yes, 120 nights, free returns, no questions.
Free shipping, free returns and a trial period.  So far so good.  They offer 2 day shipping which by far beats all of their bed in the box competition.  How can they pull that off?  Since the Mattress Firm distribution is so wide they can promise this 2 day window.  WAIT WAIT WAIT, did you say 2 day delivery?  Well I decided to put 2 day delivery to the test by buying one for my grandmother.  Did tulo and Mattress Firm deliver on their promise?  No.
My tulo arrived within two days, however, if I were in a more remote location they may have to struggle a bit more to get the tulo to me in the same time.  I'm not a huge fan of leaving my house to shop but, the additional perk of being able to test it in Mattress Firm's many locations is really something that none of their peers can offer.  Sure, you can try Leesa in West Elm.  However, how many West Elms are near you?  I think that there are 2 in the Phoenix metro area.  For perspective there are 4 Mattress Firms within walking distance of my house.  Casper has a display of sheets and pillows at every Target, but I have never been to a Target that has the Casper mattress on display for testing.  I don't think it fits with the overall theme and floor plan of Target.
You get where this is going.  If the tulo is price appropriately, then they will sell a lot of these.  After sleep testing it, I feel like their price is a bit on the high side for what the tulo delivers.  It appears that the people at Mattress Firm believe that as well, as they just started to offer a free frame with purchase.
Menu:
What is Inside the Mattress?
The tulo mattress is about 10″ consisting of 4 foam layers.
Sleep Test Results
I have tried all 3 of the firmness levels in store, but you don't really know how the mattress works for you until you get the chance to sleep on it.  The soft option is likely too soft for back sleepers, as I found the medium version soft enough for side sleeping, and great for back sleeping.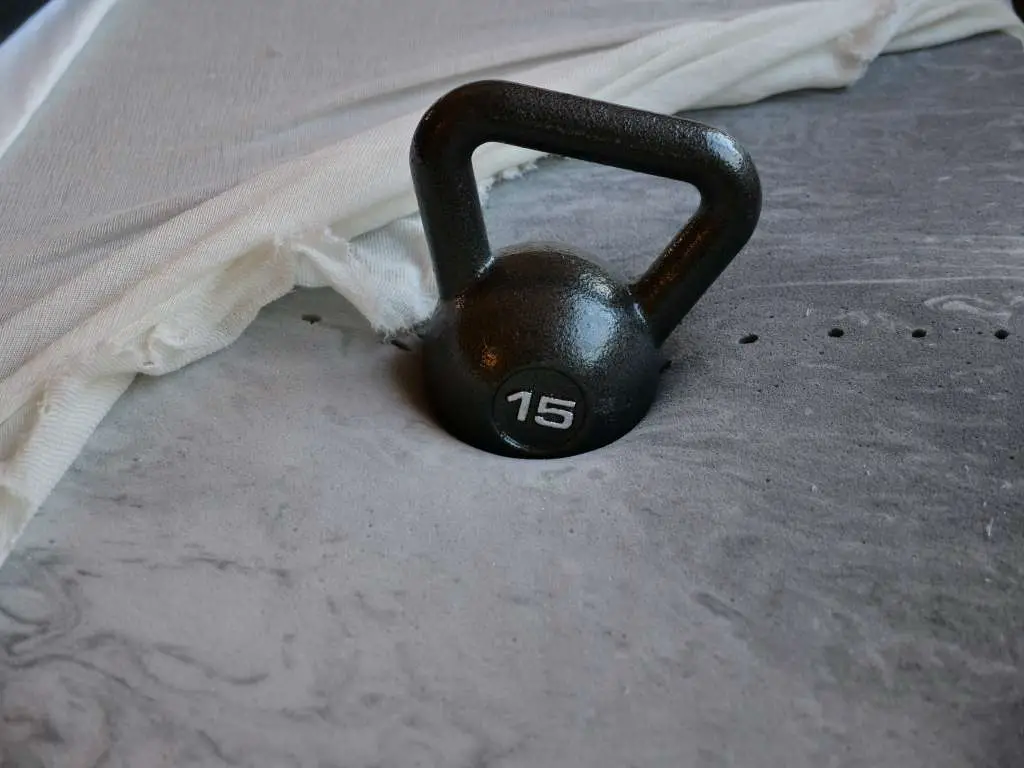 Pros
2 day shipping
You can test it at any Mattress Firm location
See the Update below It won a non-scientific blind selection test.
Cons
Doesn't have as much support as I would like
A bit expensive for the "budget" category
Need to watch out for potential upsells when testing in store
Who Should Buy the Mattress?
People on a budget who want to try their mattress before they buy it.  You can pop into any nationwide Mattress Firm to test one out.  They have three levels of firmness so you can figure out which one will be best for you.  I went with the Medium comfort level for sleep testing.  I have tried soft and firm in store, but wanted to sleep test their most popular one, the medium.
The actual in store buying experience is a real let down.  The product is rarely found on a frame (at least in the Mattress Firm locations near me).  The last time I went fake shopping for one, there wasn't a tulo on display.  Instead, it was tucked away next to a sample of a tuft & needle that they have beaten up over the years.  It was like pulling teeth to get the salesman to present the tulo options to me.  Surely, his commission was higher for other products that were more prominently on display and expensive.
What Type of Bed Frame Works for this Mattress?
Solid Platform
Solid Foundation
Slatted Base
Adjustable Frame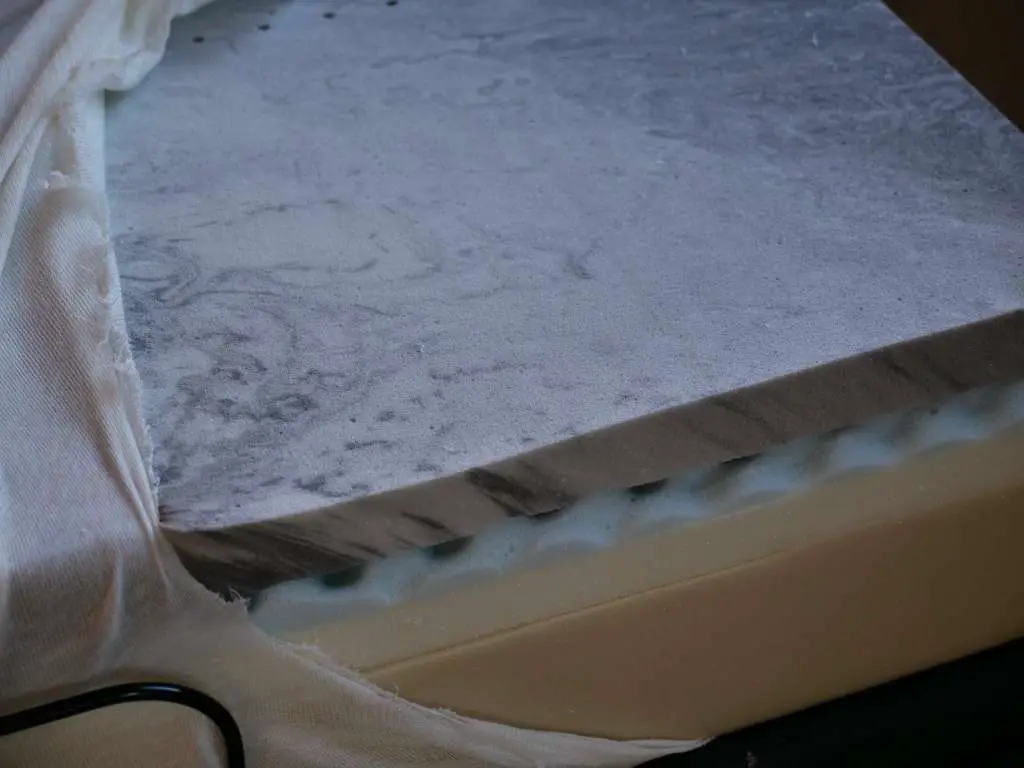 Price Table
| Full | Queen | King |
| --- | --- | --- |
| $550 | $750 | $950 |
| 20% off | 20% off | 20% off |
| 120 Day Trial | 120 Day Trial | 120 Day Trial |
Current Specials
Unboxing
When Mattress Firm announced that they would be getting into the mattress in a box world, it didn't occur to me that there would be a major difference that would strongly appeal to many consumers.  All of the other online mattress retailers have shipped me mattresses via FedEx or UPS.  It is customary for them to leave the box at your door, and you generally don't know exactly when it is going to arrive.  Which brings up two things:
There is a bit of fear that your package could walk away while you are at work, so you may need to rush home to accept delivery to keep it safe.
Having delivery professionals who won't just take it to your front door, but they will take it to your bedroom is a huge advantage.  Getting a box up a set of stairs is not something a woman of my size should do alone.
Tulo solves both of these issues by scheduling a 2 hour delivery window, with a confirmation email the night before delivery.  They also offer to move it to the desired bedroom and set it up, if requested.  As I mentioned earlier, their 1-2 day order to delivery across the US is just unbeatable.  I'm near a major bedding factory so I can get those mattresses in a day or two, but they couldn't possibly ship the same mattresses to the East Coast in that same time frame.  Mattress Firm's distribution network is so wide that they could.  Which is a huge advantage for those of us who don't like to wait.
My Mattress Firm delivery guys showed up in their 2 hour window and called me 15 minutes before arrival.  To my surprise they laid out a Mattress firm matt and threw on some shoe booties.  I told them I wanted to unbox the mattress my self and they seemed disappointed.  It was like they wanted to go the extra mile, but I wanted to shoot a video.
Unboxing Video
I stole the inspiration for the unboxing from a recent episode of the Amazing Race.  Not only is it one of my favorite episodes but they did the same thing that I did in the video below.

Unboxing Pictures
It took longer for the tulo to "take its shape" than most bed-in-a-box options.  When fully formed, it doesn't blow you away or stand out from the competition.
Update 3/5/18
A friend of mine told me that some of his family members would be staying at his house for awhile and that he needed a mattress for their visit.  He asked me if he could borrow one.  I told him that he could have anyone that he wanted if he came to my storage area and picked it up.  I told him there was a catch though.  When he was finished with it, he should donate it to a local shelter.
He arrives with his truck and I showed him several mattresses.  He had a nice selection to choose from, as there were 10-11 mattresses there.  I didn't tell him anything about the construction of any of the mattresses, or the price that they sell for.  I just let him pick out what he wanted.  He kicked some tires, sat on several of them and picked out the Tulo.  I was seriously surprised, as there were many other mattresses that were far more expensive.
He then loads it into his truck and says, "do you think it will be weird if I just jump in the back of the truck to take a nap?"  Clearly a joke, but he was really impressed with the Tulo.  Right before he left, he said that he thinks he's going to keep it and give his family the one he is currently sleeping on.  The point I'm trying to make is that the Tulo "shows" well, probably better than I had given it credit for.