The Helix Pillow is VERSATILE.
Menu:
What is Inside the Pillow?
 No single pillow works best for everyone. Some of us need a soft and cuddly pillow while others need a firmer and more stable pillow. The Helix Pillow is adjustable so that everyone can find their perfect match. It is a very versatile pillow, it's like the One Pillow Fits All type of pillow!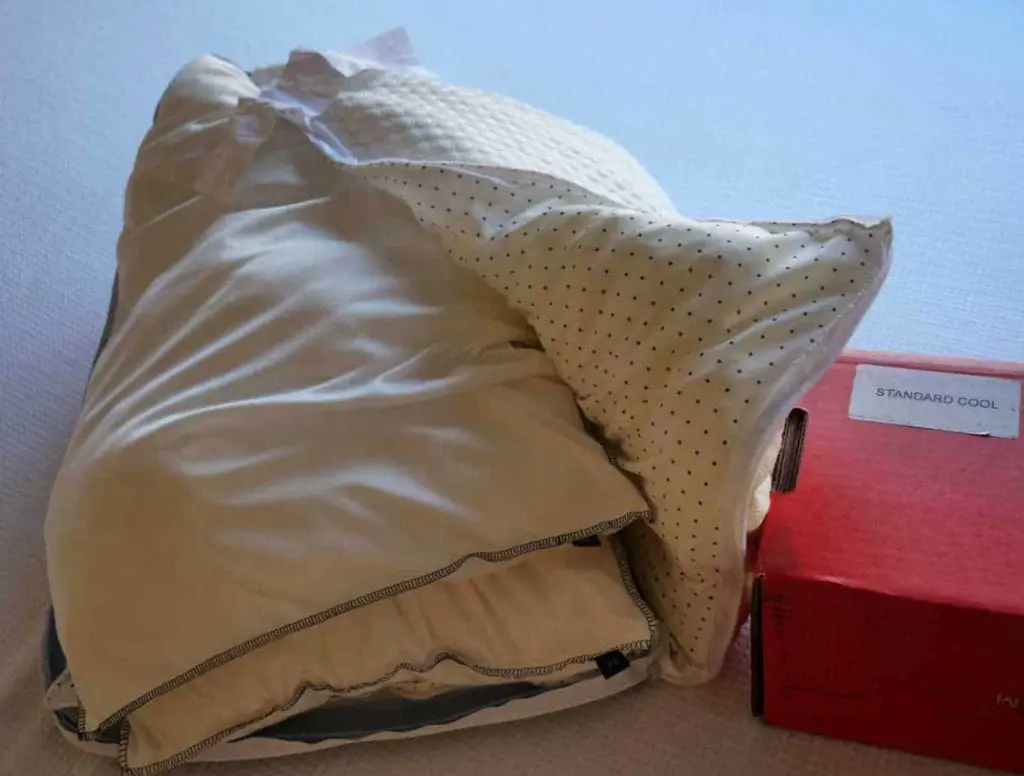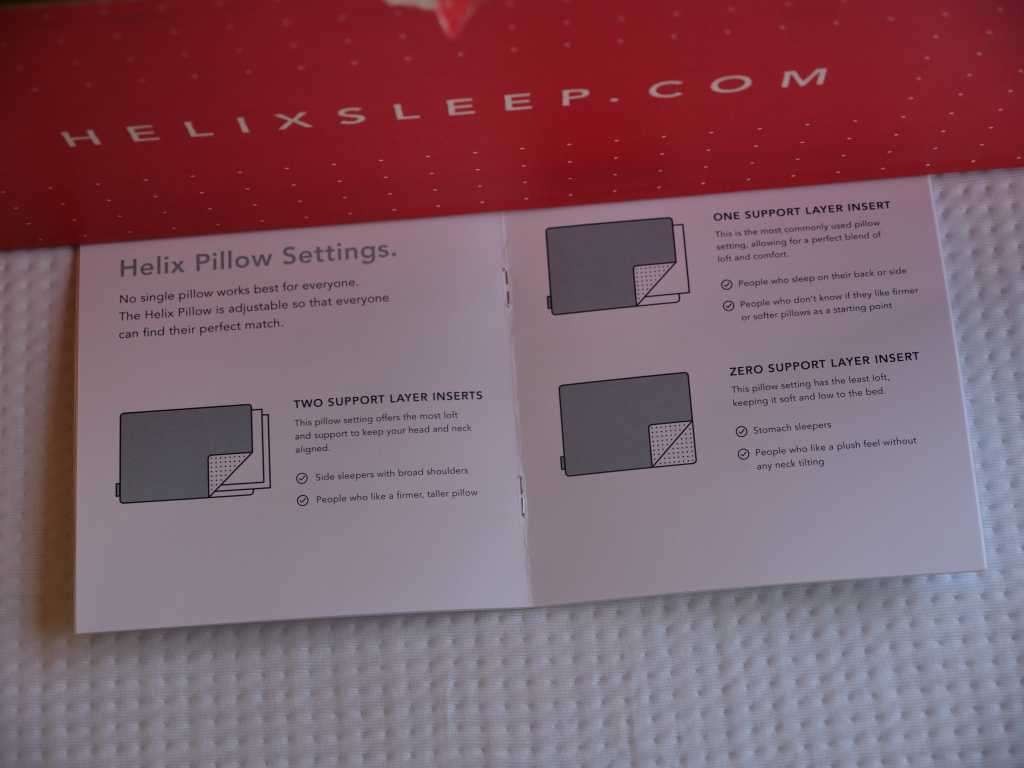 Sleep Test Results
• The outer cover is amazingly cool to the touch on both sides so no need to flip it around.
I absolutely love the zipper, it goes almost all around the pillow and makes it easy to adjust the layers.
The feel on the inner material is so soft.
Most importantly, the versatility of the Helix pillow.
Who Should Buy the Pillow?
The Helix Pillow is adjustable for Sleeping Position & Body Types.
The support layers make this adjustable pillow suitable for all type of sleepers. Side Sleepers, Back Sleep and Stomach sleepers must give the Helix Pillow a try.
Here's how it works:
If you are a side sleeper The two Support Insert Layers the two support layers will help providing the most loft and support to keep your head and neck aligned.
If you prefer to sleep on your back or even shift between your side and back all you need is one support insert layer, it will keep you and your neck perfectly comfortable .
Zero support insert layers has the least loft, it is the lowest to the bed and is recommended for sleepers who like a plush feel without any neck tilting and stomach sleepers.
What Helix offers currently is:
100 night- sleep trial.
Free shipping.
3 year limited warranty.
Can chose between cool or standard.
Made in the USA
And most importantly the ease of adjusting it.
Helix has REDUCED its price on their adjustable pillows in November 2022! Now is a great time to purchase them:
| Type | Standard | King |
| --- | --- | --- |
| Helix Pillow | $79 | $79 |
| Helix Cool Pillow | $115 | $129 |
Current Specials
Thinking about buying the items we have reviewed? Help Non-Biased Reviews out if you do. Just click on any of the seller links above and the seller will contribute a portion of the sale to help support this site. It won't cost you anything extra and is a simple way to help us fund more items to review. Thank You!
Unboxing
Unboxing Video
Unboxing Pictures