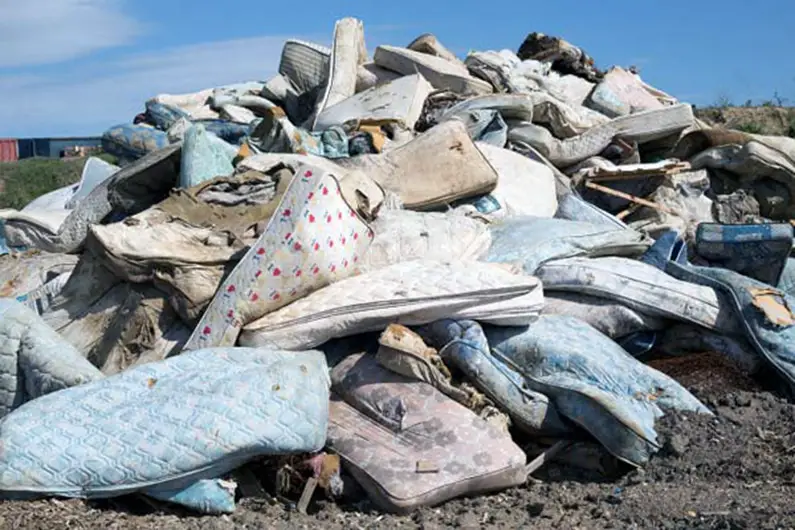 Mattress Returns are becoming a HUGE problem in the US.
I don't have the historical statistics on return rates for mattresses when they were only sold in stores. However, I imagine that they were in the 3-5% range due to the impossible to understand fine print, and restocking fees associated with trying to take back a mattress to a brick and mortar store. Once the bed in a box revolution really started rolling with the release of Casper, a key to their success was the 100 day at home return policy. Imagine buying something as important as a mattress sight unseen without a trial period. There is no way anyone would make that leap of faith.
With little competition for this new direct to consumer mattress market, return rates jumped up to 5-10%. Much higher, but these companies could still balance their increased profit margins (by not having a retail presence) with the increased cost of returning the customer's money. The model was such a success that hundreds if not thousands of new mattress brands sprung to life in the few years after the success that Casper proved to the marketplace.
Some Companies, like Nectar and DreamCloud, increased the mattress trial period from 100 nights to 365 nights.
Seriously, it doesn't take much to start a mattress company.  Many of these new companies are good at marketing, but not good at making mattresses.
Don't you want the latest and greatest product?  If you are in your trial period, you can get the new model at a discount.  All you have to do is return your old one.
Are You a Mattress Renter?
It's a serious question. You could choose to buy a mattress, try it for 90 days and then return it. Of course, that would leave you without a bed, so you would simply order another one from a different company. After buying 4 mattresses from 4 different companies you have just about filled your year and assuming all of those companies are still in business, you have all of your money back. This means to be a mattress renter you have to have the ability to float a bit of money for the lag time between ordering a new one and getting a refund from your previous mattress purchase. In addition, you must deal with the inconvenience caused by switching out or the mattress disposal process.
The impact of an increasingly long trial period
Surely, giving customers the ability to try a mattress for up to a year is going to give rise to an increase in mattress disposal. It is such a closely guarded statistic that it is difficult for me to quantify. I would love to get the return rate of some of these companies with year long trial periods to compare to that of 100 day trial companies. However, that still wouldn't control for mattress quality.
Some mattress companies are marketing engines who make terrible mattresses
I'll let you in on a secret, I have tried WAY more mattresses than the ones featured on this site. My policy is that if a company is willing to give me a mattress to test for free, and I don't like it, it likely won't show up on my blog or my YouTube channel. Now if I buy a product, all bets are off, I'm going to tell everyone about my experience.
Why would I reveal that secret? It's just me, I don't have a team of writers, I'm not owned by a mattress company (wouldn't you like me to list all the review sites that are owned directly by mattress companies? Perhaps some other time). I simply don't have the time to dedicate to products that I don't believe in. In addition, I don't want anyone to buy something that I would never buy. Some of these mattresses that I have tried are so bad that I won't even donate them to local charities. They are SO bad that disposal in a landfill is the only option. Harsh, I know, but I'm serious there are some real POS mattresses out there.
As the successful companies have grown, they have designed more mattress models
This is an interesting concept and I know that this has greatly increased return rates. It isn't really fair to single out the Purple mattress return policy, but since they are a publicly traded company (ticker PRPL) information on their company is easily attainable. I guess you can say that they made their bed, so the information that they are forced to give to investors is available to the world.
On Purple Innovation's 3rd quarter 2018 conference call CEO Joe Megibow answered a stock analyst's (Budd Bugatch) question about increasing return rates associated with the New hybrid Purple mattresses (the Purple.2, Purple.3 which I have, and the Purple.4). Joe gave details about the return situation and I'll show you the transcript first and then give you some of my thoughts as they relate to why I think return rates are up. Before I show you the transcript, I'll tell you that I was on the live webcast, so I remember it a bit differently. So, as I'm reading through this piece of the call I may pick up a few more things that I originally remembered.
We start with Budd's question.
"And can you talk a little bit about the customer returns how does that metric look are we seeing any issue on that, you were talking about inefficiencies, if you have inefficiencies in production that often times, works its way into product issues; so how does that look?"
Then Joe's response
"So we — returns and this has come up in the prior quarter earnings call as well; returns have put pressure on our margin and more so with the newer mattresses at a higher price point, a heavier mattress, a more of a considered purchase, we've seen return rates higher than we've historically seen and more importantly higher than we believe they should be, another pretty significant initiative I launched about four weeks ago is really attacking returns and getting that back down to the levels that they should be in the industry. I've got over a dozen different dimensions we are looking at, product quality is one of them. Fortunately that has not been a signal we've seen as the primary reason. The delays in delivery and the delivery times have certainly factored in, there's some messaging and communication, we're looking at some pricing and promotional factors, we're looking at the break in period and our customers understanding how to get the benefit of our mattresses. There's a number of different dimensions and the good news is on the initiatives we've launched we're already seeing measurable improvements and I expect will continue to see that until we get returns back to appropriate levels so that will absolutely help with margins."
Budd
"So can you provide any help to us on gross and net, how does that look in terms of what was the growth to get down from the 17.8 million of net revenues?"
Mark Watkins steps in to answer this part
"So we don't share all the details Budd, but what I have shared and happy to share now is our return rates have been historically in the high single digits and after we launched the new mattress models we've settled in the low teens and so that's the delta that we've seen takes place roughly over the last eight or nine months is that shift."
Budd
"And has there been any measurable change in that Mark or not?"
Mark
"We initially expected that the return rate was going to pop and then come back down, instead we saw increase and then stayed relatively flat, over the last six months, we have not seen a dramatic shift. It's been fairly flat. We did have some themes some signs of optimism just in the last two months where it ticked down a little bit but too early to tell. But as Joe mentioned we are focused on this and the amounts are big enough so this will have a dramatic impact as we can improve that over the course of 2019."
Purple admits that they are suffering from a dramatic increase in returns and I believe that they are telling investors that there are 2 key drivers of this change. I will argue that there is actually a third reason, but I'll get to that later.
If I remember correctly from the 2nd quarter call they had a good deal of customers who wanted to "upgrade" from the original purple when then new ones were released. As long as these customers were within their trial period, they could get a refund for their original mattress and use those funds to buy a more expensive new hybrid model. I'm positive that other mattress companies face the same issue whenever they release a new model.
The other dimension that I think they are singling out is pricing and promotion. The online mattress industry is cutthroat, so any changes in promotions from their competitors coupled with a generous purple mattress return policy could easily factor in. How do they quantify that? It sounds like Joe and his team are trying to put together some metrics on this situation. Perhaps, they will have more insight on the next quarterly call.
Historical rates of return on the original purple are "in the high single digits". They don't give us the number but let's say it is 8% as the original Purple is without a doubt the most unusual mattress on the market. You either love or hate the hyper elastic polymer top layer (I LOVE it by the way, and I purchased my original Purple). With the release of the new Purple they have "settled in the low teens". Again, they don't give out the number but low teens sounds like 14% to me. So let's say that it is safe to assume that their return rate has gone up 5-8 percentage points with the introduction of the new product. I'm certain that other companies have experienced increases due to new products however, I believe that Purple's dramatic increase is ABOVE industry norms.
Let's look at one piece of Joe's answer again: "I've got over a dozen different dimensions we are looking at, product quality is one of them. Fortunately that has not been a signal we've seen as the primary reason"
He signals that product quality of the new models is not an issue. I think that they are missing something, but it took me about 3 weeks to discover a serious issue with the Purple.3 that they sent me for testing.
The new Purple's are Amazing to look at, and are without a doubt unique to the industry. When you are relaxing on the hyper-elastic polymer section of the bed you are in for a serious treat. Then they took the extra step of hiding the inner-springs by adding a layer of polyfoam on all edges of the mattress. This gives the bed great edge support which keeps you from falling off a mattress and lets you tie your shoes on the bed. Unfortunately, I think that this can be a bit of a design issue (not a design flaw because they chose it). Although it doesn't happen often, I have some serious sleep issues that I could see could cause people to return the mattress.
Basically, what happens to me is that if my daughter climbs into bed with us or my dog squeezes his way onto the bed, I can get forced in to the side of the mattress. It is incredibly uncomfortable to have half of your back on the awesome hyper-elastic (egg catching) layer and half on the poly foam layer. It took me a few weeks of sleeping on it to really single that out, and I guess I'm being nit-picky. However, if you spend $2,500 on a mattress that has a seriously generous trial period, don't you have the right to by picky? My husband is 6'3", so his issues are more serious. His feet "leave" the hyper-elastic section and end up on the poly foam section. So he has most of his body on the egg catching section and his feet on the poly section. He describes it as annoying, but not a deal breaker. Could this be an issue driving up their return rates?
It is clear that mattress return rates are up
We have seen mattress disposal or return rates dramatically increase in the last 10 years. Surely, the bed in a box revolution is to blame for this, but are the consumers equally responsible? Without being able to test a mattress in store consumers need a trial period to figure out what mattress will best work for them. However, the rise of the generous mattress trial periods have allowed consumers the ability to become mattress renters for free. There isn't really a way to combat that other than educating the consumers that many of these mattresses end up in landfills rather than in homeless shelters or other charities.
Where do these beds end up?
People ask this all of the time, if it came shipped compressed in a box, there is no way I can stuff it back in and ship it back to the company. Correct, and they don't ask you to. The return process generally works in two ways. Some companies simply send someone like 1800 junk to your house and haul away your mattress. Most of the companies will arrange for a local charity or shelter to come pick up your mattress. Many shelters won't even take lightly used mattresses, and certainly wouldn't take stained or damaged ones. Fortunately, there are so many returns that they deal with that they can afford to be picky, and only take in the best of the returned mattresses. The ones shipped off to the junk yard are hopefully recycled (or in the case of California it is mandatory for them to be recycled). Even with a good salvage operation at the landfill, so much goes to waste. It is the saddest part of the bed in a box revolution. In my opinion, the increased affordability of the new model far outweighs the waste that is created, so I don't see the bed in the box model going away anytime soon.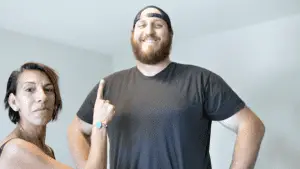 BEST MATTRESS FOR BIG AND TALL 2023 Our Top Picks – Updated Yearly I asked my friend who is about 3 times my size to
Read More »