Non-Biased Reviews Monthly Giveaways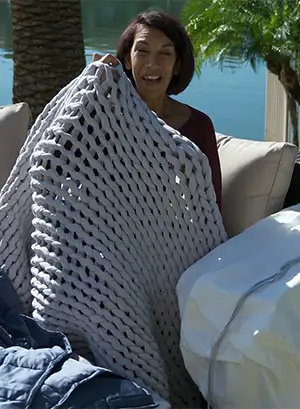 December Bearaby Napper Giveaway
December Giveaway: Enter for your chance at a free Bearaby Napper.
It is very Easy to enter and your odds of winning are way higher than you would think.
Like and Comment on any of our October videos (your odds go up with each video comment & like)
Want me to Host a Giveaway of your Product?
We will be hosting more giveaways, so let me know if you want me to give away your product to my audience. Email me at [email protected].
Past Winners
Ooler Sleep System: Elizabeth M
Chilipad Sleep System: Dennis W
Google Home Hub: Danae Ruppert
Layla Pillow: Amy Hall,
Leesa Hybrid Pillows: Ashley Sammons & Deb Beyer
Laurie Arnheim: Purple everywhere seat cushion (non-sponsored)
Monica: May Mattress
J Morris (Lufkin Texas): Everywhere Seat Cushion (not sponsored)
Jake Bray: Everywhere Seat Cushion (not sponsored)
Julie T: Leesa shopping spree
Darris Mishler II (Portland Oregon): Jupiter Smart Mattress from Eight Sleep
Kim JooAe (Moscow Idaho): April mattress winner
Michael P: Gift card for sleep interview
Kitty Kelleher: Nest Bedding Love and Sleep
Kevin Reager: Nest Bedding Love and Sleep
Rachel: Nest Bedding Love and Sleep
Brooke Melton: Tomorrow Sleep Mattress, Sheets, Comforter
Wilma M: Nest Bedding Sleepwear
Killen J: Nest Bedding Sleepwear
Jason A: Nest Bedding T-Shirt
Mary L: Nest Bedding T-Shirt
Ade M: Nest Bedding T-Shirt
Lisa M: Leesa Blanket Dan R: Brooklyn Bedding Pillow
Man H: Brooklyn Bedding Pillow
Paula R: Brooklyn Bedding Pillow
Danielle L: Brooklyn Bedding Sheet Set
Holly G: Brooklyn Bedding Sheet Set
William Greismer: 2 Leesa Pillows (sponsored by Leesa Sleep)
Briana J: Nest Bedding Easy Breather Pillow (sponsored by Nest Bedding)
Melisa Stephens: Nest Bedding Easy Breather Pillow (sponsored by Nest Bedding)
Marline A: winner of a Casper pillow (not sponsored by Casper)
Carol C.: winner of a Pangea bed pillow (sponsored by Pangeabed)
Debra Dubois: winner of a Pangea bed pillow (sponsored by Pangeabed)
Congrats to Heather Jacques, grand prize winner of a Layla Sleep Mattress (Sponsored by Layla Sleep)
Layla Sleep Pillow: Kitty Kelleher (Sponsored by Layla Sleep)
Layla Sleep Pillow: Twila Jane Ramage (sponsored by Layla Sleep)
Congrats to Angela Meek for winning the Nectar Mattress (Sponsored by Nectar) 8/25/17
Live & Sleep Pillow (Sponsored by Live & Sleep) @oxcyland 8/4/17
Live & Sleep Pillow (Sponsored by Live & Sleep) Natasha Berry 8/4/17
$149 Nest Bedding Fidoze Dog Bed (NOT sponsored by Nest Bedding) @weslynfugate 7/28/17
$25 Gift Card: @CafilliarP 7/21/17
Eat Pizza in bed: Rashed Almarwan 7/20/17
Free Brooklyn Bedding Pillow (NOT sponsored by Brooklyn Bedding): @Firms77 7/15/17
Free Brooklyn Bedding Pillow (Not sponsored by Brooklyn Bedding): @Dane_Fritz 7/15/17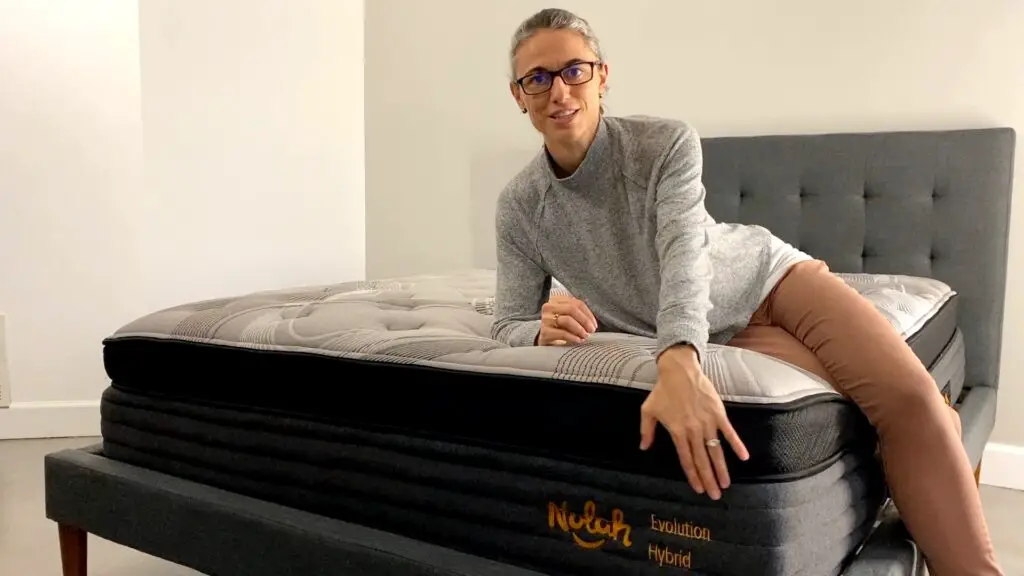 NOLAH EVOLUTION 15″ MATTRESS REVIEW We got to sleep test the Nolah Evolution 15 – Nolah's brand new, and first hybrid, mattress, hitting the stores
Read More »