LATEX VS MEMORY FOAM MATTRESS
Did you know that we spend 1/3 of our life laying on our mattress? That's about 26 entire years of sleep over our lifetime. And don't forget the nearly 7 years we spend, trying to get to sleep!
Choosing the right mattress is essential for a good night's sleep and to lead a healthy lifestyle. From quality sleep, you should expect rest, well being, and none of common pains and aches. And when it comes to selecting the right mattress, you may wonder which of the latex vs memory foam mattress is best for you.
It's crucial to understand the differences between those two common foams, and to consider your personal preferences and needs. Let's dive into the features and characteristics of each mattress type to help you make an informed decision.
Understanding Latex Mattresses
Gaining in popularity in recent year, latex is used as a foam in many modern mattresses. While it is very different from memory foam, it can be found in all-foam mattresses, as well as hybrid mattresses (which include a layer of coils instead of high-density foam in its core).
Latex mattresses are made from natural, blended, or synthetic rubber materials, and can be certified organic through the international GOLS certification, or not. Natural latex, which is often found in mattresses, is derived from the sap of rubber trees, making it an eco-friendly and sustainable option. Once mature enough to collect latex from their sap, rubber trees are tapped by a downward cut from a skilled worker, letting the milky white latex drip, providing about 15 mL of latex each day. The trees do not require the use of toxic chemicals, pesticides, or fertilizers, though some companies use them.
Each rubber tree can be harvested 2 to 3 times a week for about 25 years, without requiring the use of power tools or polluting machinery. While a queen-size mattress requires the sap of about 2,500 trees, the tree provides clean air to breathe, a job for local farmers, a home for much wildlife, and it contribute to cleaner water to the communities around the forests.
Latex mattresses are known for their responsiveness, bounce, and durability. They offer a supportive yet contouring feel, providing excellent pressure relief to your hips and shoulders, while aligning spine and bones of all sleepers, for a healthy night of sleep.
Dunlop vs Talalay Latex
A big question comes back often, when we start discussing latex mattress. Is Dunlop or Talalay Latex betters? And what is the difference between the two?
The difference between Dunlop and Talalay Latex is the way the rubber tree sap is processed and turned into a foam. Talalay Latex is a newer way of producing latex, which adds two steps to the manufacturing process of Dunlop Latex. Because it cannot be manufactured into large sheets, it actually requires glue to hold together in mattresses. While it can be natural and non-toxic, Talalay latex cannot be considered organic.
Dunlop latex, on the other hand, can be organic. However, it tends to be a little firmer (less fluffy than Talalay) and a bit less breathable, as they do not go through the flash-freezing process. It can also be a little less responsive and less uniform, however, it seems to work well for most sleepers, while the feedback on Talalay can vary.
Benefits of Latex Mattresses
Latex mattresses offer several advantages.
Durability. Latex mattresses have a longer lifespan than many other mattress types. They are highly durable and resilient, maintaining their shape and providing pressure relief and support for many years of use.
Cool Sleep. Latex mattresses have natural cooling properties, allowing your body to auto-regulate its own temperature during sleep. Latex foam is an open-cell foam, pierced by millions of air holes, allowing your body heat to be pulled from your body and for cool air to rise up.
Hypoallergenic. Latex mattresses are naturally resistant to mold, dust mites, and other allergens, making them a suitable choice for individuals with allergies, asthma, skin and respiratory conditions.
Responsiveness. One of latex's properties is its responsiveness – or ability to bounce back in its original shape when the sleeper moves to a new position. This makes turning and tossing during the night, very easy. Less effort means more time sleeping.
Sex. Latex is the best mattress material for bedroom activities. Couples find that the bounce helps with switching positions, comfort, and performance.
Drawbacks of Latex Mattresses
While latex mattresses have numerous benefits, they do come with a few drawbacks.
Price. The primary concern is their higher price point compared to other mattress types. Latex mattresses tend to be more expensive due to the quality of materials and manufacturing processes involved.While more expensive, you are paying for a higher quality product.
Firmness. Some sleepers may find the firmness of latex mattresses to be too firm or not to their liking. It's important to consider personal comfort preferences before making a purchase. If you have a personal preference for plush and soft mattresses, a latex mattress may be too hard and give you more of a feeling of floating on top of the mattress, than sinking deep in.
Exploring Memory Foam Mattresses
Did you know that NASA invented memory foam to cushion pilots during flights? Today, it is found in most mattresses, whether all-foam or hybrid (combination of foam + coils).
Memory foam mattresses are constructed using polyurethane foam, which softens and contours your body in response to its heat and pressure. Such mattresses are renowned for their exceptional ability to relieve pressure points (i.e., shoulders and hips) and to provide deep body support. Memory foam mattresses conform closely to the body's curves, offering a "hugging" sensation that promotes a restful and undisturbed sleep experience.
A memory foam mattress is  typically built with several layers of varying density foam. Towards the top of the mattress, softer foams allow your body to gently sink in, providing the needed pressure relief to ensure your hips and shoulders are not pushed against. Underneath typically comes from firmer transition foam, which provides support to those high-pressure area. Your body then hits a thick layer of firm foam, which aligns your bones and spine in a healthy position, while providing a durable and stable base to your foam mattress.
Benefits of Memory Foam Mattresses
Memory foam mattresses offer several benefits that make them a very popular choice among sleepers.
Pressure Relief. Their outstanding pressure relief properties help alleviate aches and pains, particularly for individuals with joint or back issues. Side sleepers also really enjoy the extra pressure relief properties of memory foam, as it gives them deeper relief in the hips and shoulder areas.
Motion Isolation. Memory foam excels at motion isolation, making it an excellent option for couples or light sleepers who are easily disturbed by the movement of their partner. Have you seen those commercials, where a child jumps on the bed, and a glass of red wine sitting on that same mattress does not spill? That is motion isolation – the fact that motion does not transfer to other areas of the mattress, making it easy to sleep with a moving partner or pet.
Firmness Level Choice. The memory foams used in mattresses are available in a wide range of firmness levels, achieved by manufacturing the foams in different densities. From plush and soft to firm or very firm, memory foam can accommodate all sleep preferences and positions.
Drawbacks of Memory Foam Mattresses
While memory foam mattresses have many positive aspects, there are a few considerations to keep in mind.
Hot Sleep. One common concern of memory foam mattresses, and where most of their bad rep comes from, is heat retention. Traditional memory foam tends to trap body heat, potentially causing discomfort for those who sleep hot. Your body's heat can get trapped in the foam in which your body is cradled, enveloping you in heat through the night. However, advancements in mattress technology have led to the development of gel-infused or plant-based memory foams that offer improved breathability and temperature regulation.
Off-Gassing. Another point to consider is the initial off-gassing odor (chemical odor) that some memory foam mattresses may emit. While it typically dissipates within a few days, off-gassing can be bothering and put off many sleepers.
Flammability. Memory foams are unfortunately highly flammable. In order for mattresses to pass the CPSC Flammability requirements, many mattress manufacturers have started using fiberglass, to avoid the use of highly-toxic chemicals. While fiberglass is safer material, it can cause serious health issues if airborne and inhaled. When purchasing a memory foam mattress, try to understand whether it contains fiberglass or not. Find our list of best fiberglass-free mattresses here to learn more.
Latex vs Memory Foam Mattress
Support and Comfort
When it comes to support and comfort, both latex and memory foam mattresses excel, though with slightly different properties and a different feeling.
Latex mattresses provide a more responsive and buoyant feel, making it easier to change positions during sleep and giving you the feeling of floating on top of the mattress. There is a mild sink, that is cozy enough without giving you the feeling of sinking in too deep. Latex mattresses offer a balanced support system that caters to a wide range of sleepers, as it is responsive enough to provide pressure relief and support to your body.
Memory foam mattresses, on the other hand, provide a deep contouring and pressure-relieving experience, molding to the body's shape and reducing stress on pressure points. Most foam mattresses come with a thick layer of high-density memory foam at its base, which aligns the spine and provides the support sleepers needs to wake up pain and ache free. Some mattress manufacturers have developed some more responsive memory foams (not as responsive as latex), to prevent the feeling of being stuck in the mattress, and to make turning and tossing easier.
Durability and Longevity
When it comes to durability and longevity, both latex and memory foam mattresses have their strengths.
Latex mattresses are known for their exceptional durability, often lasting up to 15 years or more with proper care. The natural resilience of latex allows it to maintain its shape and support over time, minimizing sagging or indentations as it bounces back to its original shape when you move to a new position.
On the other hand, memory foam mattresses also offer good longevity, typically lasting around 8 to 10 years. High-quality memory foam can retain its supportive and contouring properties for an extended period. They are more at risk for indentation – print of your body where it most often lays – though many manufacturers include that problem in their warranty.
Temperature Regulation
Temperature regulation is an essential factor to consider, especially for individuals who tend to sleep hot.
Latex mattresses have inherent cooling properties due to their natural breathability. The open-cell structure of latex allows air to circulate, dissipating heat and keeping the mattress cooler.
On the other hand, traditional memory foam mattresses can retain body heat, potentially causing discomfort for some individuals. However, as mentioned earlier, advancements in memory foam technology and design, such as gel-infused or plant-based foams, as well as open-cell foams (punctured by millions of little holes or air bubbles), have improved breathability and temperature regulation in memory foam mattresses.
Motion Transfer
Motion transfer refers to the extent to which movement on one side of the mattress is felt on the other side. This is extremely important to couples of different weights and heights, or those that have a partner who moves a lot, or brutally, at night. Both latex and memory foam mattresses excel in minimizing motion transfer, making them ideal for couples or individuals who share a bed.
Memory foam, with its ability to contour closely to the body, effectively absorbs and isolates motion extremely well, reducing disturbances from a partner's movements.
Latex mattresses, while slightly more responsive, still offer good motion isolation, although they may have slightly more bounce compared to memory foam.
As long as you pick an all-foam mattress – either memory foam or latex – as long as it does not have a layer of coils, motion transfer should not be an issue.
Allergies and Sensitivities
For individuals with allergies or sensitivities, it is important to consider the potential allergenic properties of mattresses.
Latex mattresses, particularly those made from natural and organic latex, are naturally hypoallergenic, resistant to mold, dust mites, and other common allergens. They provide one of the healthiest sleep environments for individuals prone to allergies, asthma, or skin conditions.
Some sleepers may be sensitive to the chemicals or off-gassing associated with memory foam mattresses. Opting for plant-based or low-VOC memory foam can help mitigate these concerns. Always ensure that you purchase a mattress made exclusively with CertiPUR-US certified foams, which certify the non-usage of harmful chemicals. If allergies are an issue and you prefer the feel of memory foam, focus your search on a memory foam mattress with a hypoallergenic mattress cover (i.e., made of bamboo, organic cotton, etc.).
Price
Price can often be the first concern when making a high-investment, such as a mattress.
Latex mattress are often priced more expensive. The quality of latex foam, over memory foam, is much greater, and its impact on the planet is lower, making it a more expensive product to farm and harvest. Additionally, companies who decide to work with natural latex, often care deeply for the planet and its sleepers' health. Latex mattresses are often organic mattresses made in the USA. They use products such as organic cotton instead of cotton in its cover, wool instead of fiberglass as fire retardant, recycled steel instead of steel in its coils, etc. All of those add up to a higher price point, but a much healthier and better mattress to bring into your home.
Memory foam mattresses tend to be priced cheaper. It is easier and faster to manufacture polyurethane foam, and it is often done in Asia, where labor is cheaper. Unfortunately, manufacturing standards also tend to be lower and mattress manufacturers have less of a handle on the manufacturing process, and what truly goes into their mattresses, when they are made outside of the country.
In our honest opinion, it is worth investing into a quality mattress, as you spend 1/3 of your life laying on it. Also note that the higher-end materials have a longer lifespan, and you may get several extra years of use off of your latex mattress.
Sex
For those interested in bedroom activities, latex is a no-brainer winner. Thanks to its high responsiveness, it makes changing positions easy, and provides support to both partners' bodies, instead of memory foam's deep sink that can make movement more difficult.
Choosing Between A Latex vs Memory Foam Mattress
Choosing between a latex and memory foam mattress ultimately comes down to personal preferences and specific needs. If you prioritize responsiveness, bounce, and a more natural and eco-friendly option, latex mattresses may be the better choice for you. They offer excellent durability, temperature regulation, and hypoallergenic properties. They also provide a very healthy sleeping position, with a great mix of pressure relief and support. On the other hand, if you prefer deep contouring, pressure relief, and a wide range of firmness options, memory foam mattresses are worth considering. They excel in motion isolation and are available in various densities to cater to individual sleep preferences. They are also often cheaper than latex mattresses.
In conclusion, both latex and memory foam mattresses have their unique characteristics and advantages. By understanding their differences and evaluating your personal preferences, you can make an informed decision that suits your comfort and sleep needs. Remember to consider factors such as support, durability, temperature regulation, motion isolation, and potential allergies when selecting the mattress that will provide you with the best sleep experience possible.
Most frequent questions and answers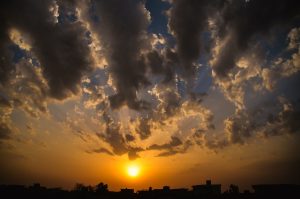 Sleep Info
7 BENEFITS OF COOLING GEL MATTRESSES In the realm of sleep, comfort is paramount. It's no secret that the quality of our sleep directly affects
Read More »
Which mattress type is better for back pain relief: latex or memory foam?
Both latex and memory foam mattresses can provide good support and pressure relief for back pain. Some people find the conforming and contouring properties of memory foam more beneficial, while others prefer the responsive support of latex.
Are latex mattresses more durable than memory foam mattresses?
Latex mattresses tend to be more durable than memory foam mattresses. Latex is a naturally resilient material that can withstand compression and maintain its shape over time. High-quality latex mattresses can last up to 15 years or more. Memory foam mattresses also have good durability, typically lasting around 8 to 10 years, but they may experience more noticeable sagging or loss of support over time.
Do latex mattresses sleep cooler than memory foam mattresses?
Latex mattresses generally sleep cooler than traditional memory foam mattresses. Latex has natural breathability due to its open-cell structure, allowing air to circulate and heat to dissipate. However, newer memory foam technologies, such as gel-infused or open-cell technology, have greatly improved breathability and temperature regulation, offering comparable cooling properties to latex mattresses.
Which mattress type is better for side sleepers: latex or memory foam?
Both latex and memory foam mattresses can be suitable for side sleepers, as they offer good pressure relief. Memory foam's contouring properties may be particularly beneficial for side sleepers, as it helps cushion the shoulders and hips. However, some side sleepers may also find latex mattresses supportive and comfortable. Ultimately, personal preference and individual body characteristics should guide the choice.
Are latex mattresses more hypoallergenic than memory foam mattresses?
Latex mattresses, especially those made from natural latex, are naturally hypoallergenic. They resist dust mites, mold, and other common allergens, making them a good choice for individuals with allergies or sensitivities. Memory foam mattresses, on the other hand, are not inherently hypoallergenic. However, many memory foam mattresses are treated to be resistant to allergens and have hypoallergenic covers.
Share this deal with a friend!