Casper Vs. Leesa Vs. Nectar [Mattress Comparison]
3 All Foam Mattresses Check out the Differences
Stick around to the end of the video when I walk on the sides so that you can see the differences in stability between the Nectar, Leesa and Casper.

Price Table for a Leesa, Casper or Nectar
The Pricing Table below is as of 1/18/2018.
| Company | Twin | Twin XL | Full | Queen | King | California King |
| --- | --- | --- | --- | --- | --- | --- |
| Casper | $595 | $645 | $895 | $995 | $1,195 | $1,195 |
| Leesa | $525 | $695 | $855 | $995 | $1,195 | $1,195 |
| Nectar | $500 | $550 | $700 | $795 | $900 | $900 |
I have a Nectar coupon code that will take an additional $125 off the price listed in the table above.  The code will also get you 2 free pillows.
This Leesa coupon code will get you an additional $125 off of the price listed in the table above.
Leesa recently raised their prices and are almost identical to Casper's prices.  Nectar has not changed their price point since their release in late 2016.
I recently put a Nectar inside the cramped quarters of a sailboat.  Are you curious to see why I chose to purchase a Nectar for that tiny space?
Casper recently changed their "secret sauce".  They now feature a zoned performance layer.  I'll let you know if I decide to purchase one for testing.
I don't currently have a $50 off Casper code, but I'll have 5 available in April, so please check back.
Note: the Casper in this video is the "traditional Casper"  For more information on their new Casper Wave see that page.  Casper has also launched another mattress, but at a lower price.  It is the Casper Essential.
Drag and drop to see how these compare.  You can also pick any of the other mattresses on the list.
Photo
Company
Mattress
Type
Features
Height
Sleep Test Rating
Queen Price
Coupon Code
Current Discount
Purchase
Cons
When standing on it you feel a bit of sinkage
Pros
Air Flow Layer keeps it cool
Amazing Cover, so amazing they used the same materials for a blanket and pillow
1 in 10 program is unique to the industry
If they can improve their shipping and customer service they would be a highly recommended company, as they make a great mattress. Update March 2018. Both their shipping and customer service have improved as Nectar has grown. I purchased one for my MIL in Feb of 2018 and she received it in 4 days.
Read full review
Cons
Long shipping delays (solved, they increased production)
Poor customer service (improved, as any good company they learned from their mistakes)
Pros
Sturdy Mattress
Exceptional Value
Amazing Value (Best budget mattress available)
It's hard not to give Casper a try, I enjoyed it and would recommend it to anyone who is not too large.
Read full review
Cons
A good amount of sinkage/very large people may have problems
A touch more expensive than it could be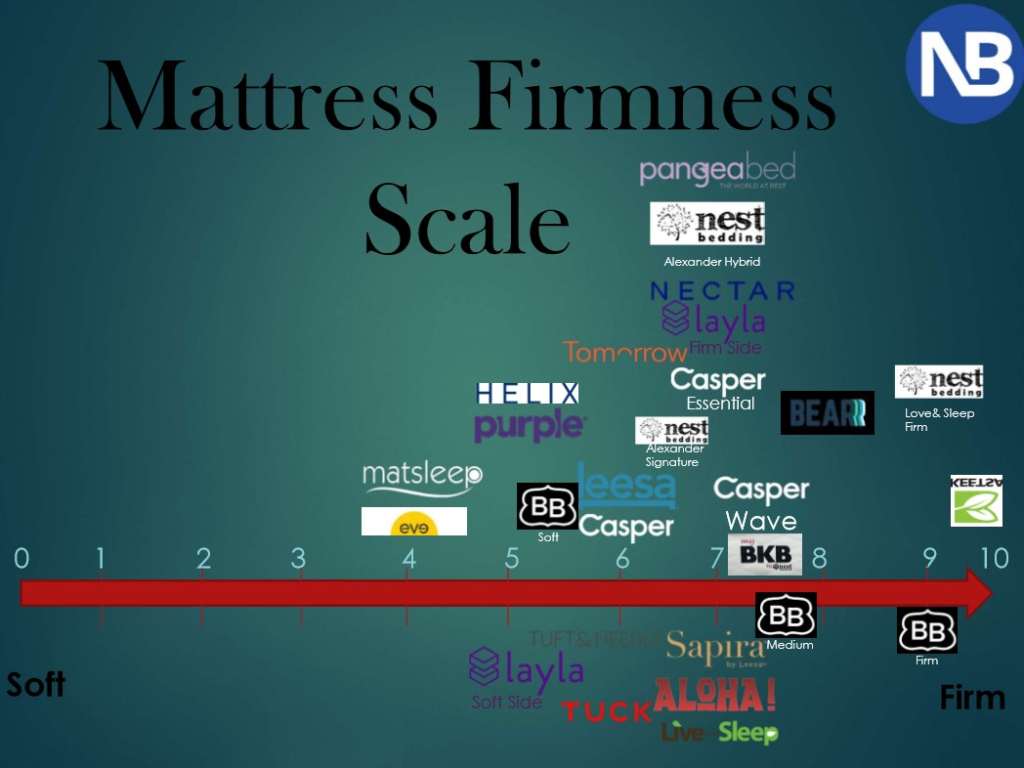 These three mattresses do have have one very major thing in common they're all foam mattresses so no coil no hybrid mattress is just pure foam I have the leesa mattress right here and then Casper mattress in the back and then they have the Nectar mattress so let's go ahead and talk about the leesa while I'm sitting on it and you can see the different layers of the Leesa right we have six inches of dense support base layer we got two inches of memory foam providing contouring and pressure relief to the sleeper and then the top layer providing cooling and distribution and not forgetting of course that beautiful cover that's so soft and this cover is also so easy to maintain you're going to move it and throw it in the washer and it's backing in and I forget so this is a real quick release up now we have this nectar mattress by the way the base out I just moved off the leesa to the nectar you can see the bounciness here that this that mattress doesn't but it has bounciness but it's firm at the same time so just so you know also there's a difference as I moved from the leesa to the nectar so we're going to go ahead and talk about the many layers that are all together by they're not divided but you can see the different colors here we have let's talk about the top cover the tinsel cooling gel cover it's really really something different that all the other mattresses the sense of you know its like anti bedbug so it's and it's eco-friendly we have the base layer that's in the base layer right here it's so big and it provides support is the foundation of the mattress this is the nectar again and then we have the foam memory foam layer and the top layer that provides of the pressure relief are the contouring of the body also the transitioning so it equals or events of the way as you are moving your body through the night so it's really like as if it's not there yet it's very very soft and comfortable we've tried all three mattresses we are go ahead and talk about the Casper sitting right here in the back but I can go ahead and show it to you right here we have the Casper mattress so the top layer is an open-cell foam so keeps you cool provide a new bounciness as well then we have the responsive layer of foam you want it's also all made out of foam and so it provides pressure will need it's a very very comfortable and as you lay down you will notice like how it conforms your sleeping if you want to excite your body your laying down your all over the mattress you'll be moving without even noticing or as well it's really really something that important as you're sleeping at night you wanna wake up to move from side to side you are moving without even noticing and then we have the transition layer this layer is very comfortable and it's a consistent with the weight distribution and then you have the Most important we are put in there each and every match of course the base or the foundation layer that provides stability and then it will provide throughout the years or down the road sturdiness that's up basically it they all have which we have this one and that one then oh they all have zippers this makes the job easy again for someone who likes to maintain their mattresses nice and clean they all have really important base layers and foundation so that you can enjoy and rest easy that you have you know you put your money into something that's going to last you a while so when you enjoyed testing and trying out these mattresses we have noticed it was really obvious that night time like sleeping time has changed a lot with us it's completely something different and it's also worth a try I also want to mention one very important thing with a nectar the one that I'm sitting on you get to try it for 365 night trial risk-free night trial otherwise we have the other mattresses that just this through they're usually like a hundred nights risk-free trial except for the next or what we have noticed right now I'm going to go ahead and just set up real quick on these three mattresses just as so you would be distance and firmness and bounciness and edge support like you are setting on the nectar you can see very obviously how it's so sturdy it wants to keep you there you're still standing it's not too as you know bouncy like as in sinks you in yet it provides you being firm that again so we have the leesa somewhere I want to fall but the Leesa as you can tell have less layers than the nectar that's why I'm sinking in and it's a it's not as firm as nectar
Thinking about buying the items we have reviewed? Help Non-Biased Reviews out if you do. Just click on any of the seller links above and the seller will contribute a portion of the sale to help support this site. It won't cost you anything extra and is a simple way to help us fund more items to review. Thank You!
Summary
Article Name
Leesa Vs. Nectar Vs. Casper
Description
3 foam bed in the box mattresses, who will reign supreme?
Author
Publisher Name
Publisher Logo