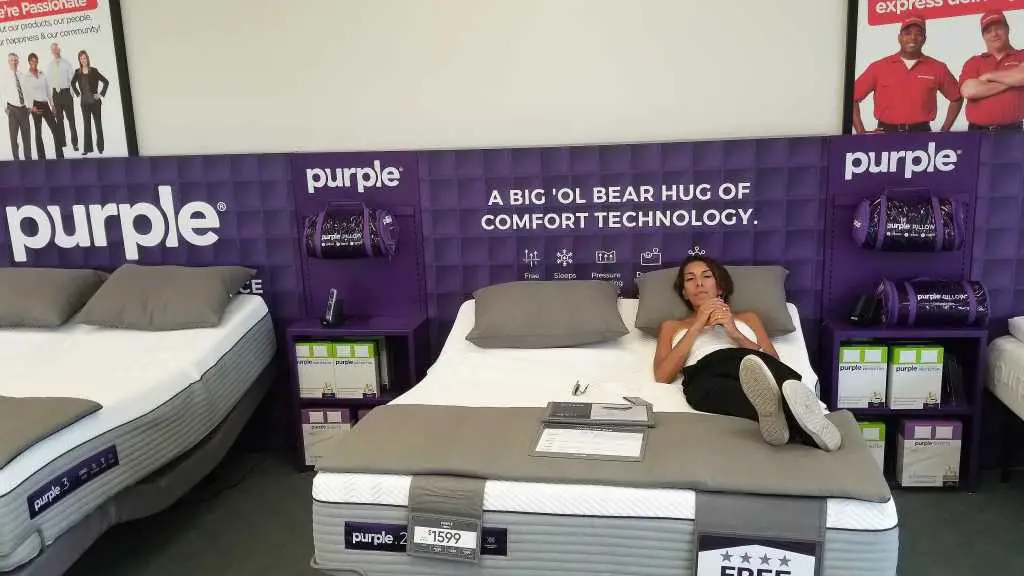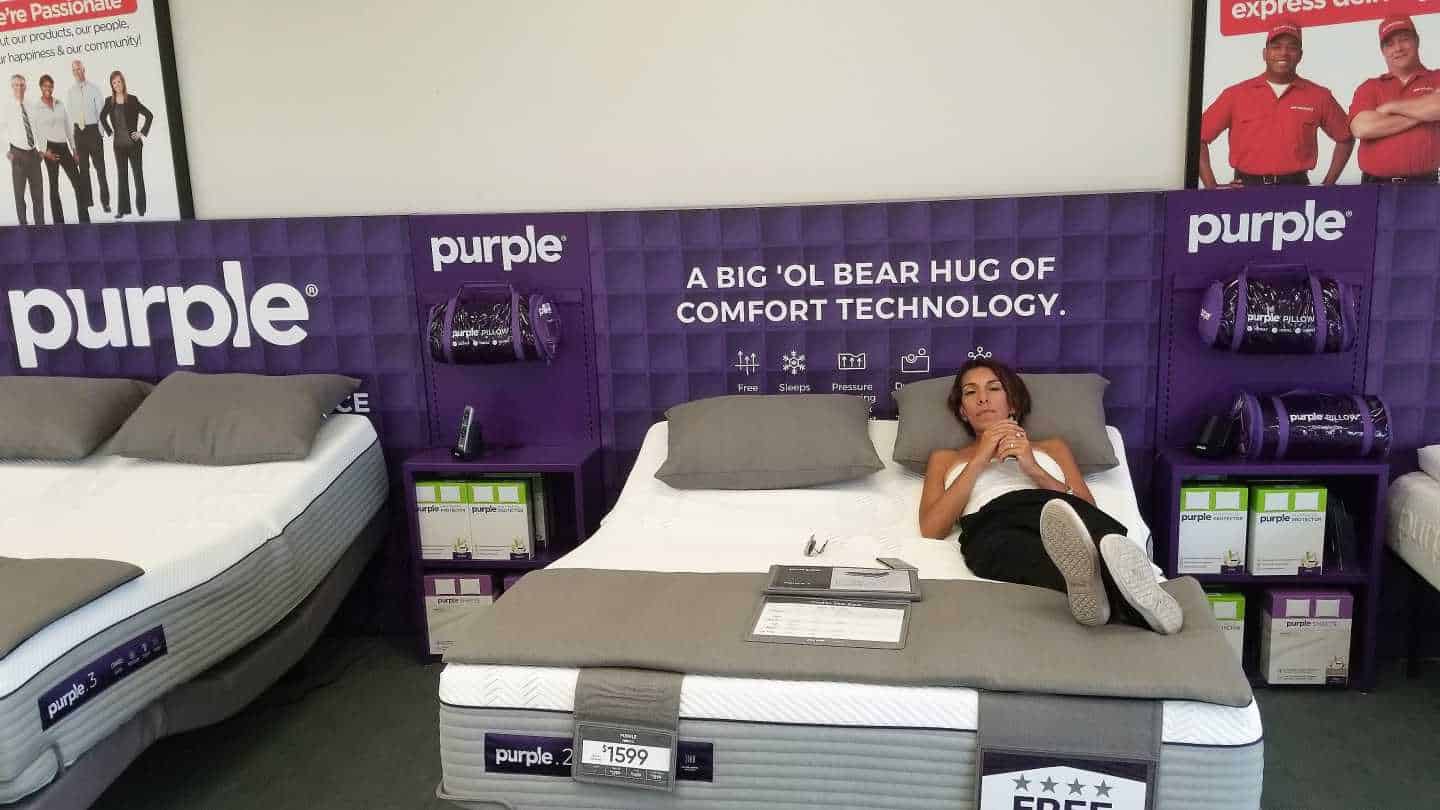 Was Honest Mattress Reviews Brought Down By Purple?
I was looking at an old article that Honest Mattress Reviews had published when:
I was redirected to a new site.  It was https://honest.fyi , so surely I was in the wrong place right?  I then found another article, sure enough I was redirected to honest.fyi.  Went to twitter, yep redirected to honest.fyi.
Then I read everything I could find at honest.fyi and it was pretty clear that it is no longer a mattress review site.  In fact, it is currently a nothing burger.  It just tells advertisers how they can use the site.  Now the site has tons of traffic, so it surely has value to somebody.  Here is what it looks like now.
honestmattressreviews.com directs to https://honest.fyi
Is this temporary or is it because of the lawsuit of Purple vs. honest mattress reviews & Ghostbed?
I'm really just speculating, but using the trend established when
(Derek Hales from sleepoplis.com) I'm willing to bet that Purple took over Honest mattress.  As a refresher, Casper sued Sleepopolis and then later provided the funding for Jakk media to purchase Sleepopolis.
Perhaps we saw the same thing here.  Maybe Purple was winning in court and they may have been able to prove that honest mattress reviews and Ghostbed came up with a plan to attack Purple and other Ghostbed competitors in an attempt to increase Ghostbed sales.
Further to this point, I should probably talk about how the Purple vs. honest mattress & Ghostbed lawsuit started.
The Youtube video which started everything in motion has been removed from Youtube, so I'll summarize it.  Essentially the reviewer of Honest Mattress Reviews called out Purple for having powder in their mattresses.  He made some phone calls to Purple's customer service and then started on a rant saying that since he didn't know what is inside Purple's mattress, it must be toxic.  The topic went viral once Purple sued him.
At first the world sided with Honest Mattress and Ryan Monahan.  However, the lawsuit also named Ghostbed… Seems strange right?  I'm a mattress reviewer who has no ties with anyone in the industry, I use affiliate links to pay the bills and am still WAY in the red so I'm not here for a cash grab, but that's another story.
Again, why name Ghostbed?  Well here's the fun part and this is where the tide started to turn against Honest Mattress Reviews.  It turns out that there was a connection between Ryan and Ghostbed.  Someone found emails and other bits of evidence that suggested that Ryan works/ or worked for Ghostbed.  I don't know if that's true, but if it were true then surely Purple was on to something right?
A YouTuber named Leonard French put together a nice video explaining the situation (released on 5/11/17) and I'll embed it here if you want to watch.
Not being an insider or a lawyer, I don't really know the result of the lawsuit.  I did however, notice a downward spiral from Honest Mattress reviews once the connection with Ghostbed was revealed.  Honest Mattress had previously taken the stance (and attacked me) that the only way to review a mattress was to use advertising, as he felt that using affiliate links made you biased.  Of course, working for Ghostbed didn't make him biased, did it?
Honest Mattress had previously done some quick reviews on the products and then ranked them, I don't know if there was a rhyme or reason to his ratings other than Ghostbed was at the top and Casper, Nectar and Purple were at the bottom of the rankings.  During the lawsuit the reviews turned into tons of pictures of mattresses being unboxed, and well that was it.  Then they got a review add on to their site and started giving rankings based on the unboxing???  Anyway, you could see that they were exiting the business.
Now it's pretty clear that they have either just completely changed formats or they have been instructed by the courts or a settlement to leave the review industry.  When you go to their old content it's gone, but they still have some new content on Youtube.  Ryan just 4 days ago put out a video about Sleepopolis's new rankings for Casper now that Casper "acquired" Sleepopolis.  Anyway, 4 days ago Ryan was still in the game as seen below.
Perhaps, Purple was able to take over the website, but wasn't able to take the Twitter, Facebook and Youtube accounts?  Or maybe Honest Mattress Reviews just decided to change up their format?
I really don't know, but if I find out any answers I'll update this post.  So please check back.
Disclaimer:  I embedded the videos from Leonard French and Honest Mattress Reviews without their knowledge.  They are meant to explain my theories.  Update HMR granted me permission to use the Youtube video above.
You can see from the Honest mattress reviews page they are now forced to display a disclaimer that says:
The owner of HMR, Ryan Monahan, has previously held himself out to the public and the court as independent and unbiased. However, the Federal District Court has found that Monahan has a significant business relationship with GhostBed and its CEO, Marc Werner, from which Monahan derives significant income. The Court also found that HMR has been consistently favorable to GhostBed, and unfairly critical of Purple's products, one of GhostBed's primary competitors. For more information, go to the injunction.
it's pretty clear that the court was able to show that Ryan, HMR and Ghostbed have a connection.  Honest Mattress Reviews has filed an appeal, added the disclaimer as required by the injunction and it looks like they have pulled the required references to Purple (although their table of rankings is still on the homepage, with purple ranked as the 55th mattress and Ghostbed as the 4th best.
TLDR right?  Purple sues Ghostbed HMR and Ryan Monahan and wins round one with a temporary injunction.  HMR files an appeal.  Check back as we follow the developments.
Update 11/23/17
Looks like he switched over to affiliate marketing.  However, he doesn't have any disclaimers.  In fact, at the bottom of every page he has a nice statement saying that he doesn't take affiliate fees.
The disclaimer page doesn't say anything about using affiliate links, and then there is this big fat black Friday page.  Which gives his viewers the chance to use coupons to purchase mattresses.  Are we to believe that he is just going to give back the commissions he is making?
The dishonesty continues.  It wouldn't be so bad if he doesn't spend so much time attacking other affiliate marketers…  If you can't beat them join them right?
Update 2/16/18
Leonard French just released a video with the title Purple Mattress Proves Ghostbed LIED about HonestMattressReviews.com connection
It is over 25 minutes as Leonard generally reads out the interesting parts of each case he reviews.  If you skip towards the end you can hear him discuss his opinions on the case's development.  I'm guessing that you can tell from the title of his video how this stage of the Purple vs. HMR & Ghostbed is developing.  One thing I picked up, was that Leonard stated that had the defendants focused on the powder issue rather than trying to show that "they don't know each other" the entire case could have gone differently.
Page 5: Monahan similarly disavowed a financial relationship between the HMR website and GhostBed.  He stated that the website has a single source of income-Google AdSense.
I have been scratching my head on this for awhile, HMR has all of the signs of an affiliate website, so how have they had that disclaimer on the bottom of their page "our website receives zero affiliate commissions"?  It occurred to me a few weeks ago, oh the "SITE" doesn't get affiliate commissions, a separate corporation gets paid.  My guess is that checks go to Social Media Sharks rather than "to the site".  Shady yes, but not technically a lie.
Page 7-8: Calisha Aderson's declaration.
Shortly after being hired, Ms. Anderson was informed by CEO Werner's daughter "that Ryan was the real 'Director of Marketing'" and that "Monahan's marketing decisions trumped [Ms. Anderson's] marketing decisions."
based on Ms. Anderson's observations and experience, she "suspected that Monahan is being paid under the table by GhostBed".
These statements were quite different from those of Ghostbed and Monahan.
Page 10: the court found the testimony of Ms. Anderson to be credible and persuasive.
Page 15: Defendant GhostBed's counterclaims are hereby stricken and the sanctions are awarded for Plaintiffs' reasonable attorneys' fees and costs in pursuing its second Motion for Preliminary Injunction and Motion for Sanctions, and an adverse jury instruction shall be given if deemed appropriate at the time of trial.
Attorney fees for this motion, any guesses?  I'm thinking more than $100,000, but just a wild guess.
HMR & Ghostbed filed an appeal
Here is the crazy part.  It may turn out that there is something wrong with the Purple mattress and that Ryan, HMR, Ghostbed, Social Media sharks and anyone else on the other side of the Purple Vs. would become heroes for drawing attention to it.  I'm not a scientist, so I couldn't guess the likelihood of this outcome.  However, I encourage you to read the HMR Appeal document above just in case that is the final outcome.
Fast Forward to 2019
Purple and Ryan settled the suit, I don't have the details, but here is what I know.
Honestmattressreviews.com is now owned by a company which is owned by Brooklyn Bedding.  The end result is that Brooklyn Bedding's "reviews" on the site are really good…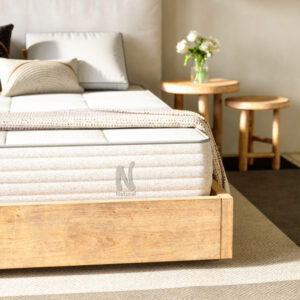 NOLAH NATURAL 11″ MATTRESS REVIEW Nolah's latest mattress is here!...
Read More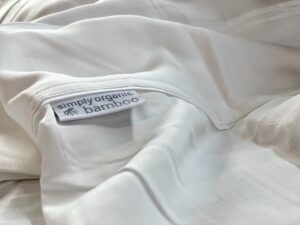 SIMPLY ORGANIC BAMBOO SHEETS REVIEW If you are fan of...
Read More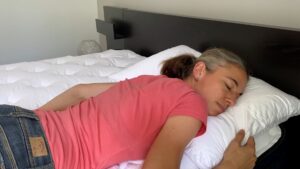 BEST MATTRESS FOR STOMACH SLEEPERS 2021 Our Top Picks –...
Read More