When Is The Right Time For A New Mattress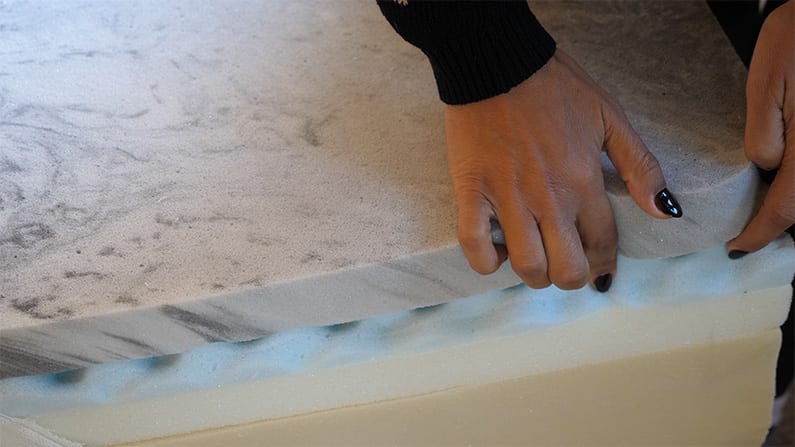 There Are 4 Times During The Year When Mattress Companies Hold Massive Sales
Look for the best mattress deals during: Black Friday & Cyber Monday, Labor Day, July 4th, and Memorial Day. Any of those days will typically score you 10-25% off your mattress, and many companies will throw in extra goodies like pillows or sheets.
So many times in our everyday life we try to make the right choices at choosing what's better for us, whether it's a new home we are looking to buy, new appliances, furniture or even a new mattress!
But there's so much going on, how do we pick what's right and convenient, especially when it comes to spending and investing a good amount of money in what we are in need for. And since mattresses is our topic, here's some helpful tips to guide you better knowing the difference and what type to go with.
You will wake up one day with back pain, or a sleepless night when you were tossing and turning first thing that comes to mind: Do I need a new mattress? The average mattress life span varies: While a pillow top mattress lasts up to 7 years, an innerspring lasts up to 8 years then you have Hybrid and Memory foam mattresses now these would last up to 10 years and then at least not last the Latex that lasts the longest, 12 years! Bottom line, on average most mattresses need to be replaced every 8 years. 
When It's Time To Choose
Always consider who you share your bed with? Do you have pets or kids? Long legs do tend to expand at night, so keep that in mind when trying to figure out what size to go to. Beds come in many different sizes : Twin, Full, Queen, King and California King which is the most suitable for TALL PEOPLE .
Now The Mother Of All Questions: WHAT TYPE OF MATTRESS SHOULD I BUY?
Here are key features you should keep in mind:
Support

: Choose a mattress that keeps your spinal in alignment so you don't wake up in pain.

Comfort

: Make sure that the mattress doesn't trigger any pressure points when you lay down on it.

Edge Support

: Look for a mattress with strong edges to prevent sagging  or rolling off the bed at night.

Durability

: The typical mattress lifespan is 8 years, anything less in a new mattress should definitely raise some flags.

Motion Transfer: If you share your mattress with a partner, try sleeping on it with them to see how much you will feel any motion when they move. Some mattress free trials range from 3 months up to a whole year, so you have plenty of time to figure it out.
A decent mattress is the groundwork of a good night's sleep, so picking which one is right for you really is a major verdict.
We all know by now you spend a third of your life sleeping, and insufficient sleep marks your everyday life. Getting good quality, peaceful sleep is vital to general health and happiness.

The assortment of mattress options on the market is huge, making the final decision is the riskiest part. Along with all that comes another decision making: what to choose? Soft, firm, hybrid or all foam?

What makes a right mattress?

Aside from your own personal preference, a main factor when choosing a suitable mattress is your spine health. There are three slight arcs in the spine and they need to be supported, how do you do that? By purchasing the RIGHT mattress that will hold your body in neutral position. This will help your spine's slight curves to stay natural resulting into perfect alignment for your main pressure points like your head, shoulders and hips.
You shouldn't feel any pressure on the RIGHT mattress. It will help you rest your muscles and provide you better sleep you will be looking forward to laying down on it. And when you wake up next morning pain free and happy you will realize right away you have picked the mattress that is just right for you.

What's the difference between soft and firm?
The noticeable difference between a firm on soft mattress is the feel. When you apply pressure to a soft mattress it will compress more easily. A firm mattress is more stiff to the touch and has less give.

Mattresses can be made with different kind of materials. The firmness or softness of a mattress depends on the construction within it. However, a mattress can also include a superficial layer or some fabric that will result firmness. Let's take a memory foam mattress for example, it will appear to be firm when in fact it is not since it doesn't have the properties of a real firm mattress. The more you push down or lay down on a mattress the more you will get it. It's like your body is a scanning tool that will recognize the difference between soft and firm.

Firm mattresses

Are generally better for back and stomach sleepers because they provide a stable and even surface.

Soft mattresses

Are recommended for those with back pain or pre-existing back problems. They are better for side sleepers who are not heavy, and like an extra cushion in the shoulders and hips area.

Torn between soft or firm?
Keep in mind two main keys: Back pain and sleeping position (side, stomach or back).
If you are one of the lucky ones who do not suffer from back pain and can easily sleep on your stomach, you are more likely to get a firmer mattress.

I personally am a side sleeper to begin with, and thanks to all those mattresses testing I have been doing I discovered a decent variety of mattresses that allow me to sleep on my side as well as my back EASILY! I tend to sleep on a medium firm mattress since I have pre-existing lower back pain due to an accident and two pregnancies.

At the end this will all come down as a personal preference. That's why trying a mattress has never been this easy. You get to order a mattress that comes in a box, shipped FREE right to your door step. You can unbox it and enjoy it at the comfort of your home, depending on the manufacturer some of them will let you try their mattresses up to a whole year. And if for any reason you are not satisfied with your purchase they will arrange FREE pickup no questions asked.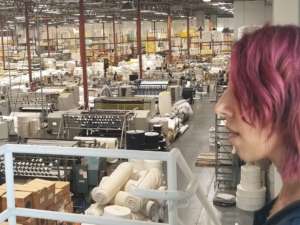 Brooklyn Bedding Factory Brooklyn Bedding Factory in Phoenix, Arizona Brooklyn...
Read More