14 Valentine's Gifts for Him.
We're skipping the clichés this year! 
Because flowers die at the end, and because everybody thinks "chocolate box" when you say the word Valentines, I decided to put together a list of more useful items this love day. 
KitchenAid Electric Kettle.
As part of their limited edition, KitchenAid launched this beautiful bright red hue colored set called Queen of Hearts Collection. No more excuses for not hanging out in the kitchen and surprise your partner with the best breakfast ever! 
Donut even get me started on how much I am sad when flowers die. That's why you are better off with a Donut Bouquet. Yes, It's a thing, and It's delicious and cute and they can be chocolate-covered. These mini doughnuts are sure to win over the heart of your special someone. 
No romantic evening is complete without a bottle of bubbly. Now it doesn't have to expensive to impress your better half, that's why I highly recommend Trader Joe's Organic Rosé (or Pinot Grigio). It tastes so smooth and the cork twists for easier opening. That's a major plus right there. 
There's no better way to say you complete me more than a set of matching mugs! I know it may sound cheesy but it's still one of the cutest ways to show someone you care. Rae Dunn's collection on Etsy is a must have. 
Pamper your honey with a pair of slippers. The L.L. Bean Wicked Good Moccasins are available for Him and Her. They come in a variety of colors and are sure to keep you nice and cozy while binge watching your favorite Netflix show. 
You have no reason or excuse to go anywhere when under your weighted blanket!
You can go with a nice organic velvety blanket or go big ( and smart) and get the chiliBLANKET™, the world's first hydro-powered temperature-controlled blanket. 
I know I said no to a box of chocolate but that doesn't mean we cannot indulge in some gooey chocolate. Also a chocolate fondue set should be a staple in your kitchen. Amazon is my go to online shopping website for a variety of those. 
A  high end noise cancelling Headset.
Works for the jet setter, the train rider or just that someone who likes to work in style without being interrupted. The Bose noise cancelling headphones is the first thing that pops on my mind when I think of all these. Not only they cancel out ambient noise, they also are extremely comfortable making those long traveling hours  more bearable. 
I didn't add this pillow to our awesome list because of its fitting name. It also is one of the best pillows ever!
The Harmony Pillow comes from no one else but they geniuses behind the Purple Mattress. Purple Harmony Pillow is great  for your neck, it's light and bouncy. It's just a unique pillow. 
Since we are moving slowly to the bedroom -wink, wink- might as well mention some of Valentine's 2020 must haves. An Adjustable Bed Frame is the key to a good night\s sleep. Trust me, I have tried so many throughout my testing journey. My top pick is the Nectar adjustable base. Simple, easy to set up and a game changer.
This is actually the name of the company that created bedding products, such as sheets, pillow covers, comforters and much more, curated exclusively for him, to please her! They have a cool vision and they are literally cool. Hey, who doesn't like to sleep cool anyway?
Speaking of cool: 
Insulated six pack portable beer bottle/ cooler. 
When you own one of those you instantly upgraded to the new kid on the block status. Perfect by the pool side, maybe boat ride or just chilling in your own backyard. practical for sure! 
The choices are endless, in the end all what matters is that at the end of the day you always have each other.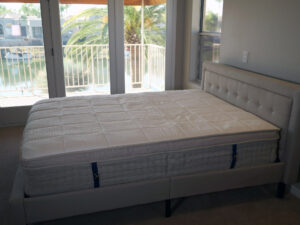 DreamCloud Mattress Review This is one of my favorite categories,...
Read More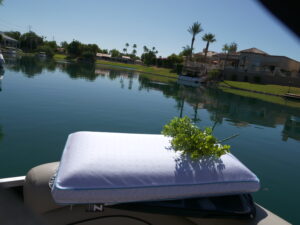 The Carbon Air Pillow Review Menu Eight Sleep Company Policies...
Read More