ORGANIC NATUREPEDIC CRIB MATTRESS ANNOUNCED LOWEST-COST CERTIFIED ORGANIC CRIB MATTRESS

Ensuring that our tiniest, most-treasured, little humans sleep on a safe surface, is probably on every parent's forefront. With newborns sleeping up to 17 hours a day, providing the safest crib mattress possible is of utmost importance. Choosing an organic crib mattress is the first step you can take towards a safe sleeping environment for your baby. 
In order for more babies to have access to an organic crib mattress, we looked for the cheapest and safest option on the market. The Organic Naturepedic Crib Mattress was just announced lowest-cost certified organic crib mattress. 
We are huge fans of Naturepedic mattresses for the whole family and want to let you know about their cheapest organic mattress for cribs – the Classic Organic Cotton Crib Mattress. 
Cheapest Organic Mattress For Cribs
15% OFF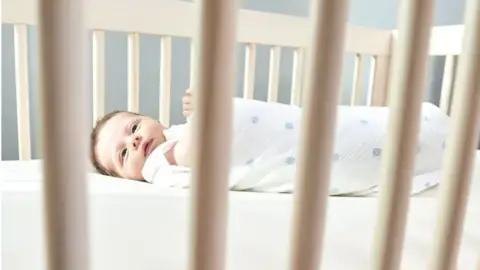 Living in today's world of soaring prices, uncertainty, and increasingly unaffordable daily goods, we, as parents, shouldn't have to worry about affordability of safe furniture for our newborns and babies. Our little ones spend too much time laying on their mattress to save on the most important piece of furniture in the house. Finding a safe, non toxic, crib mattress needs to be a priority when planning your baby's room, and Naturepedic is dedicated to keeping their certified organic, non-toxic, mattresses and bedding for babies, kids, and the whole family. 
Currently priced at $269, the Naturepedic Classic Organic Cotton Crib Mattress provides benefits and features that make it safe for the babies, convenient for the parents, and bring peace of mind all around. Click here to be taken to our What's In The Naturepedic Organic Crib Mattress section. 
Naturepedic was created from its founder's unhappiness around finding a safe non-toxic mattress for his grandchild. From the lack of option and the overwhelming amount of chemicals used in crib mattresses, he decided to create his own. His mission has been to manufacture the safest and most affordable certified organic crib mattresses on the market. 
Arin Schultz, Sr. Director of Sales and Marketing for Naturepedic, commented, "At Naturepedic, we understand the economic constraints that many people are facing nowadays, so we wanted to provide an option for this niche of the market." Schultz added, "We take safety issues in crib mattresses very seriously. By providing this alternative, we ensure we are true to our ethos of protecting families' lives through safer, healthier, organic-based products that also positively impact the environment – and without hurting people's pockets too much."
On top of their efforts to keep costs as low as possible for every home to have a non-toxic crib mattress for their baby, Naturepedic has donated $50,000 worth of kids' mattress donations to Humble Design Cleveland, a non-profit organization supporting families moving out of homelessness by providing furnishings and design services. In 2023, you can expect Naturepedic to expand its partnerships to regions in Detroit, Chicago, San Diego, and Seattle. 
And of course, we shall note that Naturepedic is an avid partner of 1% For The Planet, donating 1%+ of its yearly gross income from mattress sales to approved environmentally-focused non profits. 
What's Inside The Naturepedic Classic Organic Cotton Crib Mattress
The Naturepedic Classic Organic Cotton Crib Mattress is certified organic,  Made Safe certified, and UL/Greenguard certified – from its cover to its foams, cotton, PLA layer, etc. You can rest assured that you are putting a 100% non-toxic mattress under your newborn, baby, and toddler!
All foams are grown and certified in the U.S. and purchased directly from USDA-certified sources. The mattress uses no toxic materials, glues, or adhesives, flame retardant chemicals, vinyl, PVC, phthalates, perfluorinated compounds (PFCs), biocides, polyurethane foams, memory foam, petroleum, etc. 
All of this eliminates off-gassing (chemical-smelling fumes) when you unpack a Naturepedic mattress, and you can feel good about laying your baby on a clean and healthy mattress, not just for your child, but for the planet he/she lives on!
Lightweight Classic Organic Cotton Crib Mattress
There are three options when it comes to the Naturepedic Organic Cotton Crib Mattress. The cheapest one (currently for sale for $269) is the basis model called Lightweight and weighs only 10 lbs. 
It is easy to grab to change sheets and boasts all of the benefits of the mattress, from its waterproof mattress cover, 100% organic products, free shipping and returns, 100-night trial, and made in the USA. 
We love that the mattress has a waterproof mattress cover (very unique to Naturepedic's crib and children mattresses!), which can be wiped clean. You can even use a cloth or sponge with water and mild soap to give it a good clean, in case of larger messes. The mattress cover is made of organic cotton and a patented food-grade waterproof surface coating made from non-GMO sugarcane. It is the difference you get when buying Naturepedic. 
Then come 2 layers of organic cotton. A first upper layer bringing firmness and some transition organic cotton batting to bring plushness and comfort to the baby.
Further inside, the Naturepedic Classic Organic Cotton Crib Mattress is made using the patented WaveSupport technology, which brings safe firmness and support to your baby's body. Since a baby spends so much time sleeping, the support is important for proper spinal and bone alignment and growth. A firm mattress is also important to prevent suffocation in soft foams, should baby find him/herself rolling onto its belly. 
The core of the mattress is made of CertiPUR-US certified food-grade polyethylene, which is certified organic, safe, and non-toxic. There are no flame retardants or any other toxic ingredients. 
We love this all-organic, non-toxic, crib mattress for the first 3 years or so of baby's life. 
Lightweight 2-Stage Classic Organic Cotton Crib Mattress
You will find the same materials in the Lightweight 2-Stage organic crib mattress by Naturepedic, as you do in the Lightweight version. Additionally, the toddler side uses PLA, a high-performance synthetic fiber made from non-GMO sugarcane that adds some softness, cushioning, and comfort. It is of course, free from harmful chemicals and organic as well.
At at $30 option (current price $299), we think it is a smart upgrade when you purchase your crib mattress. The Naturepedic Lightweight 2-Stage Organic Crib Mattress is a flippable mattress with the original firm side for newborns, and a slightly softer side for your growing toddler. 
As your baby moves into toddlerhood, simply flip the mattress for another waterproof side, but medium-firm, instead of firm. 
You get all of the same benefits and great, patented, materials, for just 1 extra pound, which still makes it an easy mattress to navigate, change sheets, and clean!
Innerspring Classic Organic Cotton Crib Mattress
The third option when ordering your Naturepedic Classic Organic Cotton Crib Mattress is the Innerspring 2-Stage version. Another $30 upgrade on the Lightweight 2-Stage, and $60 on the original Lightweight, the Innerspring 2-Stage includes a layer of steel coils, replacing the WaveSupport Naturepedic technology. 
The Innerspring 2-Stage organic crib mattress weighs 19 lbs – nearly double the weight of the Lightweight – and comes with 150 coils in its core. Note that Naturepedic makes its own coils in-house, using custom-built equipment that eliminates all glues and adhesives. If you are wondering about the steel used in the Naturepedic Classic Organic Cotton Crib Mattress, it comes from recycled steel, and is sourced as high-quality, high-content carbon wire. 
15% OFF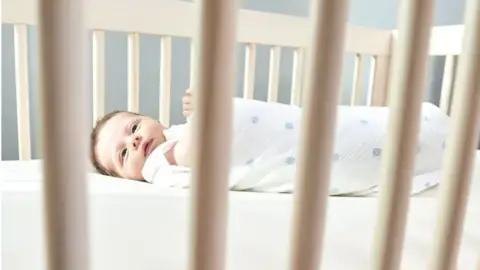 Naturepedic Organic Crib Mattress Sizes
No matter which Naturepedic organic crib mattress you choose, it will be roughly 52″ x 28″, which should fit virtually any crib or toddler bed in the U.S. The exact measurements are as follows: 27 1/4″ x 51 5/8″ x 6″.
The Lightweight mattress weighs 10 lbs, the Lightweight 2-Stage (flippable) mattress weighs 11 lbs, and the Innerspring 150 coils / 2-Stage is heavier at 19 lbs. 
The main difference between the Lightweight and Innerspring versions are the weight limit. The Lightweight mattresses have a baby weight limit of 80 lbs and the Innerspring can sustain kids up to 100 lbs. 
Do I Need A Mattress Protector For The Naturepedic Organic Crib Mattress
While the Naturepedic Organic Crib Mattress is waterproof – we have tested it and you can be 100% confident that it does hold on any spilled liquid! – we always recommend protecting your mattress investment with a waterproof mattress protector. 
When you go through a wet-the-bed phase and wake up to multiple accidents a night, it will be easier to switch out mattress protectors and to throw them in the wash, rather than spending time wiping down your child's mattress. 
We recommend an organic mattress protector, to not loose on the benefits of the mattress materials. Naturepedic has a really good waterproof organic crib mattress protector pad that is soft, plush, silent, and a very good addition to the mattress. 
Most frequent questions and answers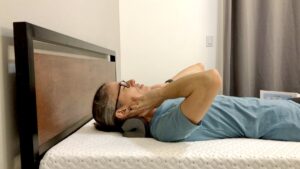 Sleep Info
HOW OFTEN TO REPLACE PILLOWS How often to replace pillows can depend a lot on the kind of pillow you choose, as well as your
Read More »
Share this deal with a friend!