Leesa and The Phoenix Dream Center mission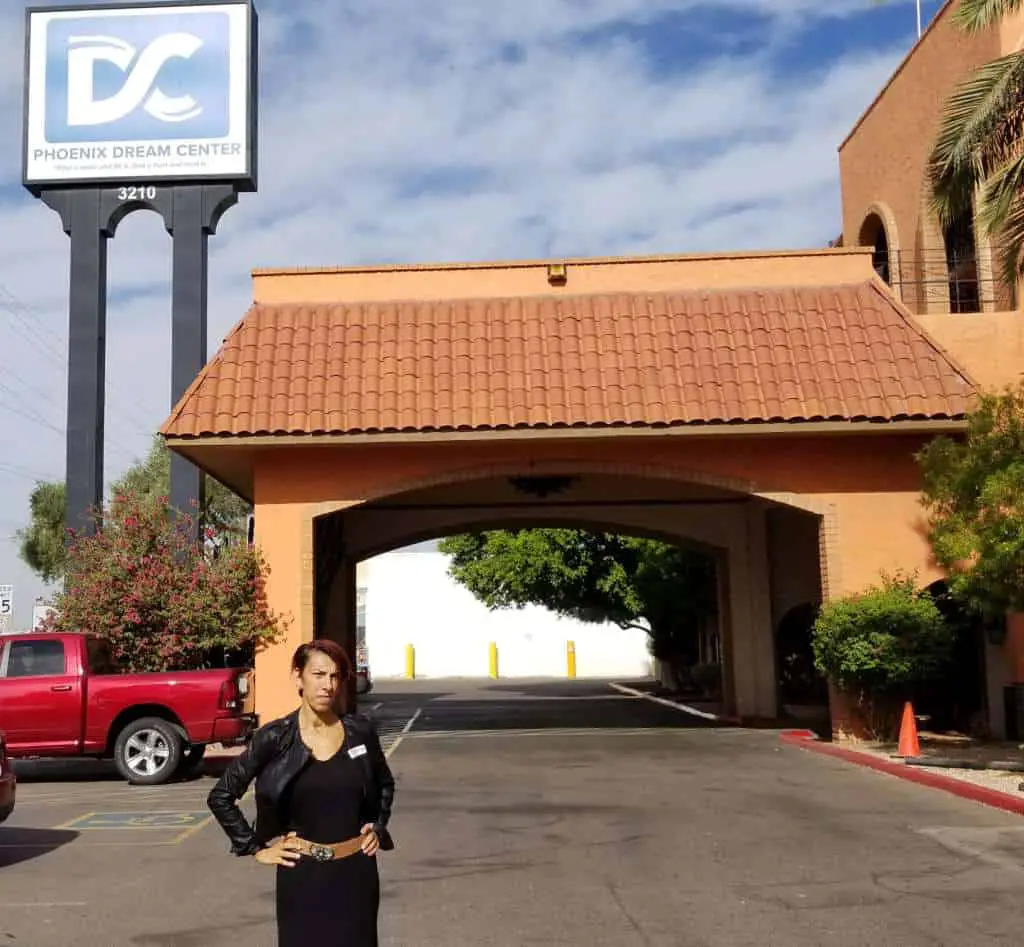 Leesa Sleep helping make Dreams come true, one at a time!
We were honored to be invited to a social event held by Leesa in partnership with The Phoenix Dream Center.  This is not just "a social event" it's a social impact that shows how a company like Leesa is not just famous at producing luxurious mattresses and bedding we get to enjoy sleeping on. Leesa Sleep has been involved in a very big mission that would prevent a major crisis we didn't know how big it was until we went to the shelter to take a tour and hear some stories.The event was held at the shelter with the presence of Leesa's Head of Social Impact Jen-Ai Notman, their Head of Customer Experience (which they are remarkable at), Niki Schneider and their Head of Content Lauren Church as well as some West Elm employees and GM's-West Elm carries Leesa mattresses at heir showrooms for some of us who like to feel what this amazing mattress is like before purchasing-
A little bit about The Phoenix Dream Center:
The Phoenix Dream Center
is a volunteer driven nonprofit organization, which exists to serve the homeless, low-income, at risk youth and struggling individuals and families by providing resources, opportunities and supportive services to help them realize their dream of living a self-sufficient life.
Arizona currently serves over 18,000 children in their Foster Care System. With, on average, 1 child being removed from their home every 40 minutes in the state of Arizona. Reasons for removal vary from homelessness, abuse, neglect and the lack of basic resources to care for family. Working in cooperation with Arizona Department of Child Safety caseworkers and Community social workers they connect their clients with community partners to help them provide the basic needs required by the Arizona Department of Child Safety.
That's where Leesa jumps in to the rescue.
  Leesa's focus is to donate one mattress for every 10 mattresses sold. The Phoenix Dream Center vision with their Thrive Foster Care Prevention Program its main goal is to help prevent children from being removed from their families' due to the lack of basic needs and resources. So much respect right here!
Leesa's Involvement goes above and beyond with 200 mattresses
being donated to the Phoenix Dream Center for this event, equaling a total of
700
mattresses
since the partnership launched in April 2016. These mattresses have gone to their residential facilities and their Thrive Foster Care Prevention –
Whether it's maintaining our planet green (planting trees), put heavy heads at rest (pillow donation) or helping children stay in their forever homes with a mission like Thrive Foster Care Prevention I have to admit Leesa is pulling off a superior job at that. That's what we are in need nowadays selfless superheroes going above and beyond focusing on supporting unfortunate ones thanks to their human kindness.