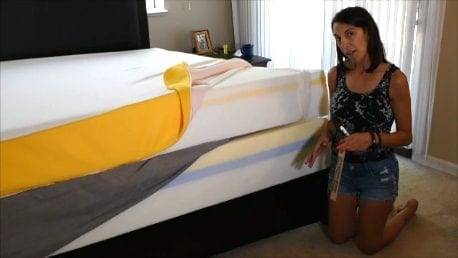 Nectar Mattress Vs. Eve Mattress
The Nectar Mattress has about an inch more foam than the Eve Mattress.  You can see that the Nectar Mattress is more firm than the Eve mattress
See how these two great value mattresses stack up against another mattress in this three way comparison tool:
Photo
Company
Mattress
Type
Features
Height
Sleep Test Rating
Queen Price
Coupon Code
Current Discount
Purchase
Notice that I show the Eve mattress as much less firm than the Nectar mattress in the chart below.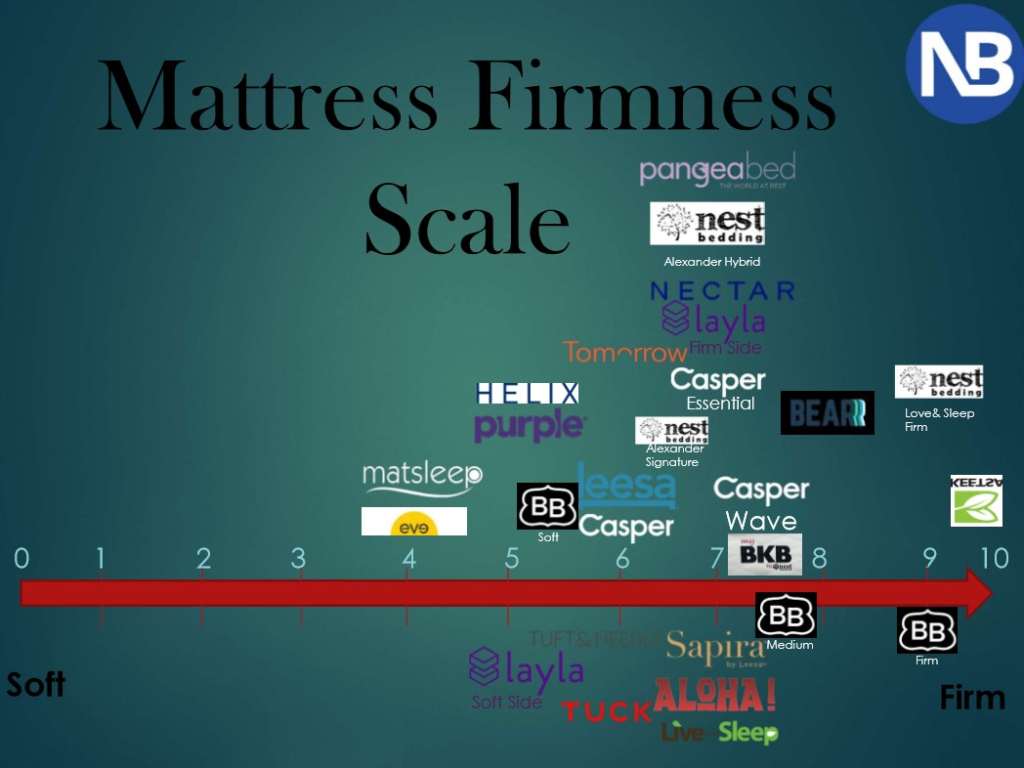 If they can improve their shipping and customer service they would be a highly recommended company, as they make a great mattress. Update March 2018. Both their shipping and customer service have improved as Nectar has grown. I purchased one for my MIL in Feb of 2018 and she received it in 4 days.
Read full review
Cons
Long shipping delays (solved, they increased production)
Poor customer service (improved, as any good company they learned from their mistakes)
Pros
Sturdy Mattress
Exceptional Value
Amazing Value (Best budget mattress available)
It's difficult to find a mattress of this quality at this price, well done Eve!
Read full review
Cons
Heavy people may sink too much
Pros
What a fun box!
Great Value
Thinking about buying the items we have reviewed? Help Non-Biased Reviews out if you do. Just click on any of the seller links above and the seller will contribute a portion of the sale to help support this site. It won't cost you anything extra and is a simple way to help us fund more items to review. Thank You!