The Purple Mattress
At the end of March 2017 I bought the Purple Pillow and Purple seat cushion.  My experience with them (see below) dropped the priority of testing the Purple mattress lower.  Therefore, I didn't order one until 8/6/17.  It arrived today 8/9/17, yep three days.  Hard to complain about the delivery time on it.
Update 11/1/17
I pulled my purple mattress out of storage yesterday to film part of a video on how various mattresses preform on my adjustable bed.  I wrote more details on my purple powerbase page, so I'll just summarize here.
Out of all of the beds that I have tested on my adjustable base, the Purple mattress did the best job of conforming to the frame.  After testing and shooting that video, I had to sleep on it again.  My sleep experience was better than I remembered and so I needed to reevaluate some of the rankings that I had previously given it.  As a side note, I mention in my videos that we have a house divided, so as much as I love the Purple mattress, my husband hated it.  That all changed last night, a few different positions on the adjustable frame and he was converted.  So a guy who just didn't like the "waterbed" feel of the Purple has been completely converted to a lover with just a little lift from the head part of the bed.
Not all adjustable frames have a massage feature, the purple powerbase does, as does the Rize Verge that I am using.  The Purple mattress's motion transfer is poor; like a waterbed, small movements are felt by your partner.  However, when you turn on an adjustable frame's massage feature this is a huge plus.  Typically, the massage feature sends most of the vibration to your back area, on the Purple Mattress you feel the vibrations throughout your whole body.  All of these reasons have led me to declare that the Purple Mattress was the best preforming mattress on my adjustable base.  I need to do some video editing still, but soon I'll release my video so that you can see.  In the meantime, here is a photo showing how the purple mattress bends to fit on my adjustable frame.
Purple Mattress Review
Long story short, I hated the purple pillow, and purple seat cushion.  Take a guess at how I feel about the Purple mattress, or you can just watch and see…

Who should Buy a Purple Mattress?
You have to be a bit out of the box to choose the Purple mattress.  It is a bed unlike any other that I have ever slept on.  As a side sleeper the performance of the mattress is amazing.  A heavier person who needs to sleep on their back may not be as comfortable, and I don't think that stomach sleepers would be that comfortable.
Pros
Works well for a side sleeper.  You get a nice "waterbed" like hug, note there isn't any water in the bed…
It does really well on an adjustable bed frame, and yes Purple sells one, it's called the Purple Powerbase.
Although it isn't scored as one of the top mattresses on my list, it is one of my favorites.  It actually highlights that using an objective rating system to score different components is probably not the best way to rank mattresses (or that I need to tweak my system).  For example, you only unbox a mattress once.  So even if the bed is heavy or poorly packaged or smells funky, once it's on your bed how you sleep is probably more important right?  The Purple is behind my need to "rescore" all of the mattresses I have tested this year.  It's the beginning of November and I'm going to do a complete reset of all of my mattress ratings in the beginning of 2018.  Be sure to check back as I'm sure things will shake up a bit.
Cons
Waterbed like motion transfer.  Of course, if your frame has a massage feature this could actually be considered a pro.
People on the heavy side may sink too far into the mattress.
It is really heavy, the tube that it comes in is a real challenge to "unbox".  Worse, moving the mattress around makes me cringe, but I move mattresses around more frequently than most people.
When unboxed my son said "it smelled like a cake".  That smell has long been gone, but it was the only time I have noticed anything like that while unboxing all of these mattresses.
What about the Powder inside the mattress?
I'm sure that I'm not the first person to discuss the Purple powder issue, and I certainly won't be the last.  For those of you who haven't heard about it or for those who want a recap, I'll go through the basics.
Purple's Smart Comfort Grid is coated with a non-toxic polyethylene copolymer powder (say that three times fast)
Someone who is likely associated with a mattress rival released a video (which I'm sure you have seen as it has 1.8 Million views on Youtube) asking Purple what the story is with the powder.
Purple was unhappy with the videos and filed a lawsuit
Purple has released information about the powder on their blog.  Here is an excerpt snapshot.
I'm way more afraid of dying while crossing the street than being killed by Purple's non-toxic powder, but I guess there is a risk in everything we do in life. I'm still going to chance walking my dog to the dog park tomorrow even though I'll have to cross the street.

When I cut the netting off the purple mattress I did discover the powder which purple admits putting on their smart comfort grid. They say on the purple blog that it is a non-toxic polyethylene copolymer powder. It keeps the "honeycombs like grid" from sticking together. You can see midway through the video that without the powder it will stick together, which would probably be uncomfortable while sleeping.

I just bought it on 8/6/17 and it arrived on 8/9/17. I'm planning on putting my full unboxing video together soon and in a few weeks I'm planning on shooting my full purple mattress review. Please check back!
Purple Mattress Unboxing
Thank you, your order has been placed.
An email confirmation has been sent to you
New! Get shipment notifications on your mobile device with the…
Order Number: XXXXXXXXXX
The Purple Bed – Queen Size Mattress will be shipped to rana landreth by Amazon.com.
Guaranteed delivery: Aug. 9, 2017
$999 is a pretty steep price for a queen mattress, but I'm going to give it a fair shot, maybe it will surprise me
The bag is HEAVY!  I can't imagine how much heavier it must be in king size.  The top has a zipper, but you need to cut the mattress out of the bag.  Well that's what the instructions say, so I tried to see if it would slide out of the bag when lifted and one end, but that didn't work.  Luckily, Purple provides a handy box opener, which I have only seen included with the Nectar mattress so far.  Per instructions the box opener will cut through the outside bag so that you can get to the mattress.  After that it's standard mattress opening.  Before I show you the unboxing video, let's talk about the issue that is probably on your mind.

Have you seen the Purple Goldilocks commercial?
It was so well done, they drop a huge weight with some eggs and the eggs don't break.  So We HAVE to test it.  So I ordered a pillow and a seat cushion, so that I can play with their tech before we test out the mattress.
Your order is confirmed
We've accepted your order, and we're getting it ready. A confirmation email has been sent to [email protected]. Come back to this page for updates on your order status.
We purchased them on 3/31/17, the seat cushion arrived a couple weeks after we ordered and the pillow took about a month.
1

Purple Seat Cushion

Royal

1

$ 79.00

1

The Purple Pillow

1

$ 99.00
Cost summary

Description

Price

Subtotal

$ 178.00

Shipping

Free

Taxes

$ 14.16

Total

USD

$ 192.16
We received the purple seat cushion four days after the purchase.  I assure you that if you take this out of the box you will be tempted to play with it.  It is a pretty remarkable tech, but it is on the heavy side for a seat cushion.  I could see taking this to a football or basketball game with bleacher seats, but I'm not sure how happy I would be lugging it around.  It is about 7 pounds with the cover.
The seat cover it kind of slippery, which is usually not what you are looking for in a seat cushion.  However, once it is taken off the experience of using it improves dramatically.  It becomes a little less cushy, but you gain better traction and support.  We shot some fun videos of eggs bouncing on it and a kettle bell weight flying off of it, enjoy!
The purple pillow was very heavy as well.  So much so that I felt that if I tried to silence my husband during a snoring session, the pillow may over do it and wake him up or possibly worse.  It was fun to play with, but just didn't work for me.
There are tons of mattresses to choose from and our experience with the seat cushion and pillow have led to a lowering of the priority to test the Purple Mattress.  I figure we will get around to it, just not for awhile.
Since we get SOOOO many questions about Purple, I went and ordered one on 8/6/17.
If you are interested in testing out a Purple mattress please use this link and tell us about your purchase.
Thinking about buying the items we have reviewed? Help Non-Biased Reviews out if you do. Just click on any of the seller links above and the seller will contribute a portion of the sale to help support this site. It won't cost you anything extra and is a simple way to help us fund more items to review. Thank You!

Summary
Article Name
Description
We tested the Purple Pillow, seat cushion and the Purple mattress. Find out what the deal is with the Purple Powder.
Author
Publisher Name
Publisher Logo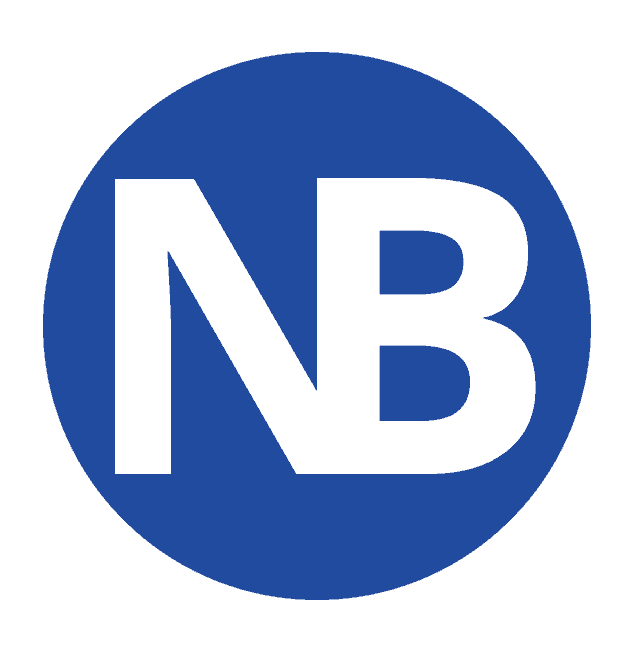 Pros
Nice support for side sleepers
Works well on an adjustable bed
Cons
waterbed like motion transfer
may not be suitable for heavier people
Final Thoughts
For how much I hated the Purple Pillow, no way did I expect to actually like this. Turns out it is a great choice for a small side sleeper like me. In addition, if you have an adjustable frame the Purple Mattress will take it to a new level.