Enter the code for $100 off your purchase
Nest Bedding's Alexander Signature Series
I tried this out at the Santa Monica location, but haven't had the chance to do a full in house testing of it yet.  However, since it has been recently upgraded it may be a small blessing in disguise.  They changed the color to grey and added handles to the sides!
I didn't take pictures of me jumping on the bed or anything fun like that in the store, plus Brooke Alexander probably would have kicked me out for doing that.  So, I'll have to wait until I order one to really give it the full test.  In the meantime, I'll fill you in on what I know about the Alexander Signature Series mattress.
Update 10/7/17 I have had the Alexander Signature for a while now
I'm not finished with my testing yet, but I know it's going to score well.  Look out to the mattresses in the top spots this one may move you guys down a notch.  Let's start with the little things that I love, I have a feeling the folks at Nest Bedding watch my videos…
The box has handles, makes it easier for a petite person like me to drag the box around.  I was crossing my fingers for wheels, but Joe has explained to me that he just doesn't want to see one rolling down a set of stairs.  I can't really blame him or his team for that decision.
Ok, so no wheels but a handle I'm happy.  You know what made me smile from ear to ear?  It has 4 handles on the mattress!  It may seem like a small detail, but if you spend a good deal of time moving these things around, you learn to love handles.
Unboxing
Here it is moments before I break it out of its bird cage.  You can see another look at the handle, and the signature birds hanging out on a tree.  Probably could have snuck in an extra rating point if the mattress came with a box cutter, plus it would have looked really cool floating on my levitron.  Oh well, maybe next time Nest Bedding.
I tested it for over two weeks, even though I had a queue of mattresses forming.  Why?  I just couldn't get out of bed.  Seriously, this one is that good.  Here is my full review of Nest Bedding's Alexander Signature Series (medium comfort):

What's inside the Alexander Signature?
It has three comfort levels to choose from, luxury firm, medium and soft. They each have the same price so you just need to pick out the feel that you are looking for.
How do you choose the firmness most suited to your preference?
The Alexander Luxury Firm is best for back and stomach sleepers.
The Alexander Medium Plush is best for back and side sleepers. 92% of sleepers will like the medium.
The Alexander Soft feels like a super soft plush hug, best for the side sleepers who love to snuggle up in.
Personally, I'm a side sleeper so luxury firm is out, and just like Goldilocks, I'm concerned that soft may be too soft so I'm likely to select the medium when the time comes.
The mattress has 11″ of foam and a 1.5″ cover so I expect it to be sturdy like its brother or sister bed the Alexander Hybrid.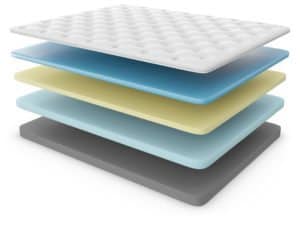 At the top 1.5″ Quilted Cover
2″ of 4 pound memory gel foam
2″ of 4 lbs Visco Foam
3″ of Smart Flow Air Flow Foam (say that 3 times fast!)
4″ of 1.8 Density Solid Edge Base Layer
This 12.5″ made in the USA mattress is built to be sturdy and cooling.
How does it Compare to the Alexander Signature Hybrid?
They are priced the same at $1,200 for a queen.  Use the code nonbiased200 to take $200 off that price!
It is an inch and a half shorter than the hybrid
Doesn't have the 7″ 5 zone pocketed coils
Has handles
A grey case, vs. the blue one I had on my Alexander Signature Hybrid
They are both sturdy and will support heavy people
The feel is really similar, the hybrid's coils get you a bit more support on the edges.
Both come with Nest Bedding's Lifetime Comfort Guarantee
Who Should buy The Alexander Signature Series?
I'm tempted to say everyone, since you can't miss with this mattress.  However, it is expensive enough that it's going to price a few people out of the market.  Our coupon code below will help get the price to under $1,000 for a queen size.  So there will be a few options that will be less expensive, but this mattress is well worth the money.
I chose the medium level of firmness, but side sleepers may opt for the softer version.  I actually found myself waking up on my back, which is a first for me!  This is a very comfortable mattress, so comfortable that, dare I say it, it may have converted me into a combo sleeper.  I guess I'll see if I continue that trend with the next mattress I test out.
The luxury firm is going to be for those stomach and back sleepers out there.
See my review of the Alexander Signature Hybrid
Can't wait to get your Alexander Signature Series?  Click the link to get $100 off your purchase.  You may be prompted to enter code OMG100 for the discount.
Thinking about buying the items we have reviewed? Help Non-Biased Reviews out if you do. Just click on any of the seller links above and the seller will contribute a portion of the sale to help support this site. It won't cost you anything extra and is a simple way to help us fund more items to review. Thank You!
Summary
Article Name
Alexander Signature Series Mattress
Description
I tested out the Alexander Signature Series at the Nest Bedding location in Santa Monica. If it is anything like the Alexander Hybrid I can't wait to try it
Author
Publisher Name
Publisher Logo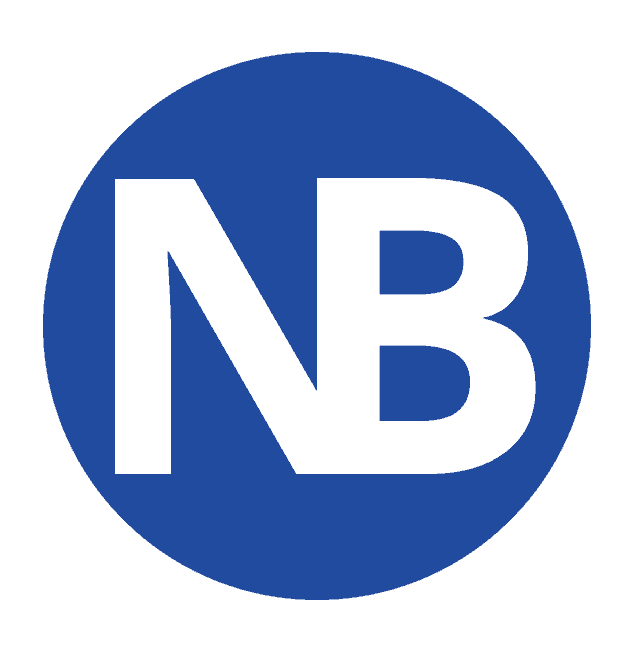 Pros
11" of Quality
Stays Cool
Soft Cover
Great Level of Support (3 Options)
Converted me from a side sleeper to a combo sleeper
Cons
No zipper, I really didn't want to destroy the mattress by cutting it open
Final Thoughts
I had trouble coming up with cons for this mattress. I have tested more than 20 mattresses this year and this is the only one that had the ability to change me from a side sleeper into a side & back sleeper. With three levels of firmness, you should be able to find the one that is right for you, I highly recommend this mattress!
Enter the code for $100 off your purchase