My Mattress Quest
I feel like I'm in the store buying a new mattress every other year. Sometimes we have back pain from restless nights. Sometimes we just spend too much time falling into the valley and having to crawl back on to the mountain. We aren't big people so why do we always have these issues? Well we are on a quest to find the best mattress for us, and we are going to take you along for the ride. Hopefully, along the way you will be able to learn with us and choose the mattress that is right for you. So here are our unbiased, or rather non-biased opinions on the mattresses that we are testing out.  The Price column is for a Queen Size Mattress BEFORE THE DISCOUNT CODES!

Finding the Best Mattress
Let me tell you about my first experience shopping for mattresses over a decade ago. I enter the store and the salesman asks me: "What kind of a mattress are you looking for?"
He continues: "Innerspring, latex, memory foam, pillow top, hybrid, firm, plush, tight?"
I answered with: "I'm looking for something rectangular to sleep on…"
If you want to be more prepared for buying one lets go over the basics.
If you want to read about the history of mattresses go to our evolution of mattresses page
Bed Size
Twin: A twin will measure 39″X 75″. Your basic set up for children and a spare bedroom with limited space
Full: 54″ X 75″, which is a good size for teenagers as long as you don't expect them to grow to six feet tall.
Queen: 60″ X 80″. It fits two adults, but you had really better like each other as you will be very close.
King: 76″ X 80″. This gives two adults more space, but has the same amount of leg room (height) as a queen.
California King: 72″ X 84″. This will give plenty of room to two adults and allow people in the 6'6″ range the ability to sleep on a bed without dangling their feet off the end.
The Top Layer
There are typically four types of tops on Mattresses:
Pillowtop: As the name implies there is a comfy layer, between an inch and 3 inches thick, that "sits" on top of the mattress. This material will be soft enough to let your body sink in a bit.
This photo shows about 2 inches of pillow top foam.
Plush: This will have some give in it to allow your body to sink in a bit and relieve some of the stress on your body.
Firm: This is for back and stomach sleepers
Tight: A flat surface with a very tight upholstery.
What's inside?
So here is where it gets tricky. For those of you familiar with the Brad Pitt line from the movie Seven. "What's in the box?"
There are three main categories:
Innerspring Coils: Imagine having a bunch of coils as the support system for the mattress. In some cases they will be linked together and in others they will be independent or "Pocket" coils.
The coils in this pillow top mattress were about 6″ tall.
Pocketed Microcoils, as shown in this Helix Mattress picture, are only about 2″.
Foam: This has a few different categories (Latex, Memory, and High Density), but they all use the same concept. Each type of memory foam serves to conform to the weight of your body and allows for a bit of sinking in. In some cases you will sink in too much and will have trouble climbing out of the hole. We will help you steer clear of those mattresses.
Hybrid: Generally these will have pocket coils at the bottom, or middle, of the mattress and several inches of foam at the top.
Thinking about buying the items we have reviewed? Help Non-Biased Reviews out if you do. Just click on any of the seller links above and the seller will contribute a portion of the sale to help support this site. It won't cost you anything extra and is a simple way to help us fund more items to review. Thank You!
Best Mattress
A sturdy luxury hybrid mattress. It pulls from many of the things that Leesa does well to form a high end mattress. This mattress is designed to cater to people who feel that the Leesa may have too much sink for them. So if you are an athlete, or on the heavier side, this is a must try!
Read full review
Cons
You can feel the pocket springs when you sit on the edge
Pros
Cover has the same feel as the Leesa
Avena foam layer keeps it cool
Independent pocket springs work well with adjustable frames
Designed for heavier people & athletes, yet soft enough for a petite side sleeper like me
The first bed in a box I have tested without an odor upon opening
I had trouble coming up with cons for this mattress. I have tested more than 20 mattresses this year and this is the only one that had the ability to change me from a side sleeper into a side & back sleeper. With three levels of firmness, you should be able to find the one that is right for you, I highly recommend this mattress!
Read full review
Cons
No zipper, I really didn't want to destroy the mattress by cutting it open
Pros
11" of Quality
Stays Cool
Soft Cover
Great Level of Support (3 Options)
Converted me from a side sleeper to a combo sleeper
Enter the code for $200 off your purchase
The flip-able Layla Sleep offers 2 levels of firmness in one bed. It has copper infused memory foam and cooling gel for great sleep.
Read full review
Cons
no handles on the mattress
Pros
Sleeps Cool
Firm side of soft side?
Copper infused memory foam
If they can improve their shipping and customer service they would be a highly recommended company, as they make a great mattress.
Read full review
Cons
Long shipping delays
Poor customer service
Pros
Sturdy Mattress
Exceptional Value
$200 off Alexander Signature
Cons
When standing on it you feel a bit of sinkage
Pros
Air Flow Layer keeps it cool
Amazing Cover, so amazing they used the same materials for a blanket and pillow
1 in 10 program is unique to the industry
I wish I would have ordered the blended version rather than the dual comfort one.
Read full review
Cons
Dual Comfort is a problem if the sides are drastically different
It's hard not to give Casper a try, I enjoyed it and would recommend it to anyone who is not too large.
Read full review
Cons
A good amount of sinkage/very large people may have problems
A touch more expensive than it could be
If you haven't tried out talalay latex now is the time to test it. The latex combined with copper infusion keep the mattress cool at night. Made in the USA, 100 night trial, Queen priced below $1,000
Read full review
Cons
No zipper, I really didn't want to destroy the mattress by cutting it open
There is a bit of a smell when you cut into the latex
Pros
Talalay latex is breathable and responsive/bouncy
Copper infusion is antimicrobial & Keeps the mattress cool
Handles on the box, wheels on the box, handles on all 4 sides of the mattress. COOL cover. Matsleep has an amazing first impression.
Read full review
Cons
May not be suitable for very large people
Pros
Cool Tencel Cover
Easy to move/unbox
Summary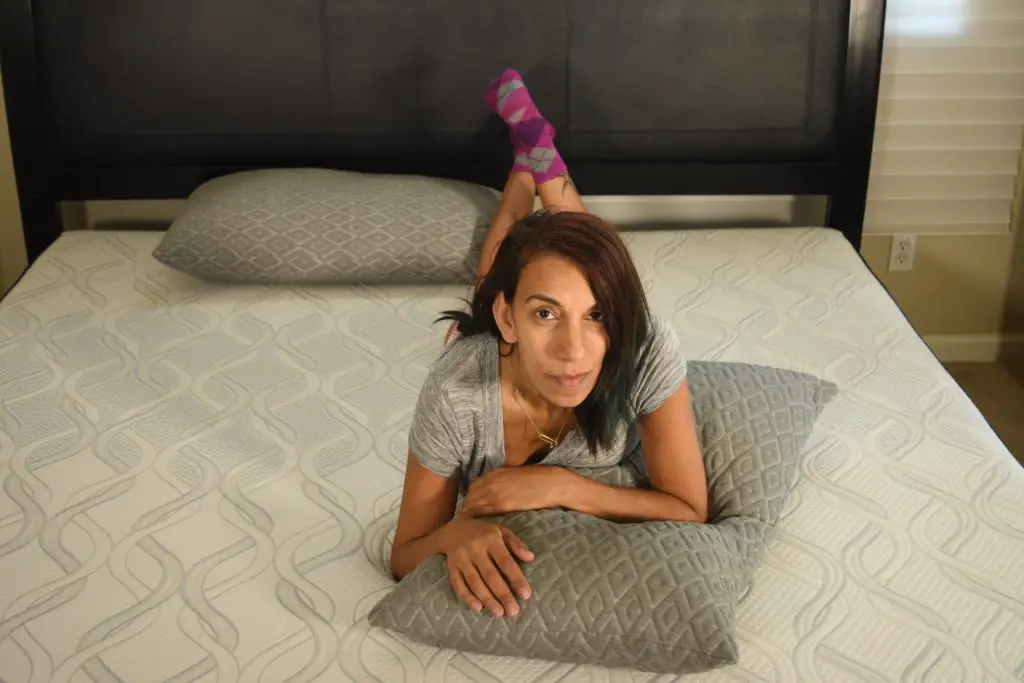 Article Name
Description
A table with the top rated mattresses, mattress reviews and coupons
Author
Publisher Name
Publisher Logo