Leesa VS. Nectar [Mattress Comparison]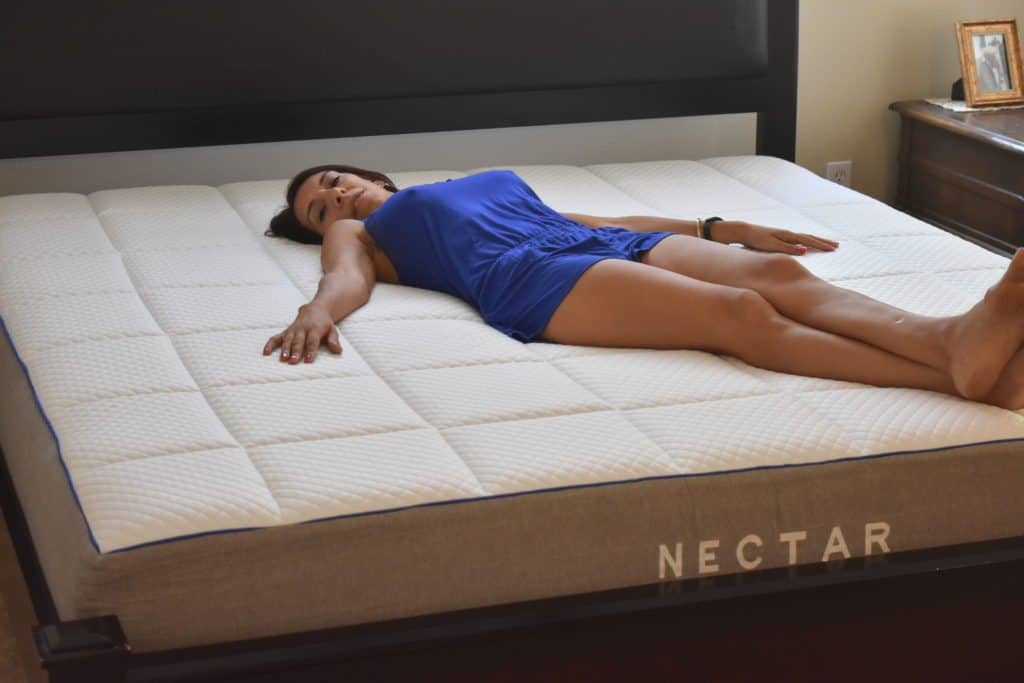 Leesa Vs. Nectar: Two All Foam Mattresses
Here are my thoughts on these two great mattresses:
You really can't go wrong with either of these mattresses.  Both are built for universal comfort.  The Nectar is a bit more sturdy and firm, while the Leesa does a better job of keeping you cool at night.  I love the cover on the Leesa so much that it is hard to find me anywhere in the house without my Leesa blanket.
I have now tried all of the Leesa products except their sheets.  Feel free to ask any questions about the Leesa products in the comments section.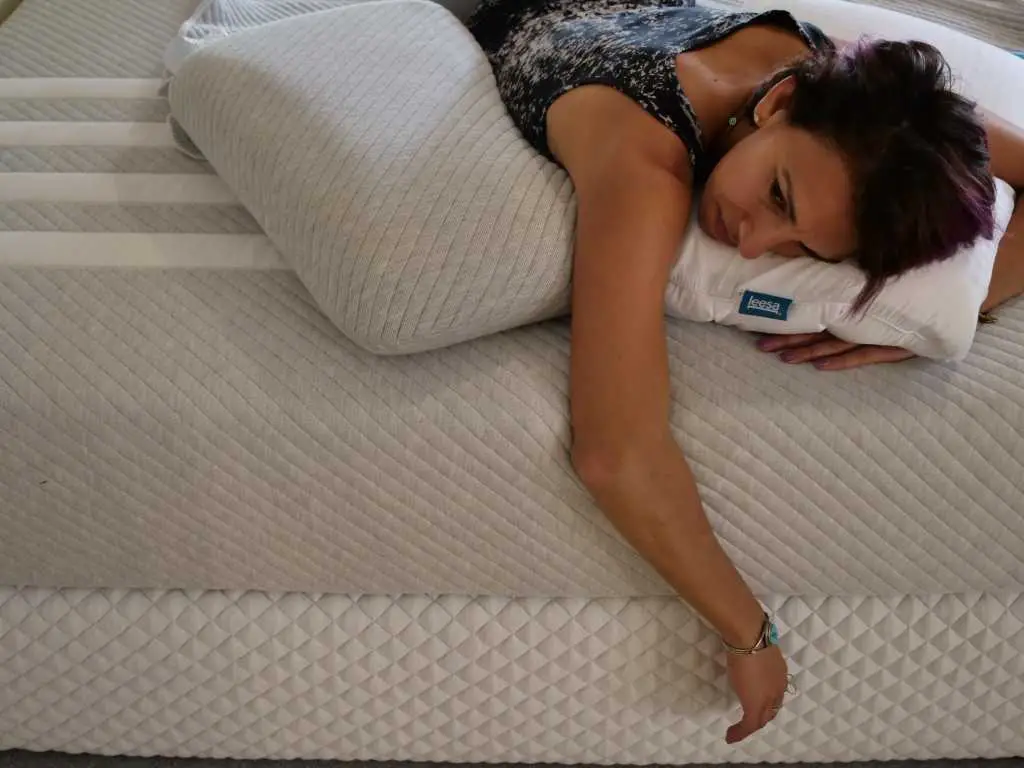 Nectar is my top budget pick, I simply haven't found better value in a mattress.  To highlight my feelings on the value, I just purchased a Nectar for my mother-in-law.
Price Table
The Pricing Table below is as of 4/6/2018.
| Company | Twin | Twin XL | Full | Queen | King | California King |
| --- | --- | --- | --- | --- | --- | --- |
| Leesa | $525 | $695 | $855 | $995 | $1,195 | $1,195 |
| Nectar | $500 | $550 | $700 | $795 | $900 | $900 |
I have a Nectar coupon code that will take an additional $125 off the price listed in the table above.  The code will also get you 2 free pillows.
This Leesa coupon code will get you an additional $125 off of the price listed in the table above.
Here is how they stack up on my mattress firmness scale: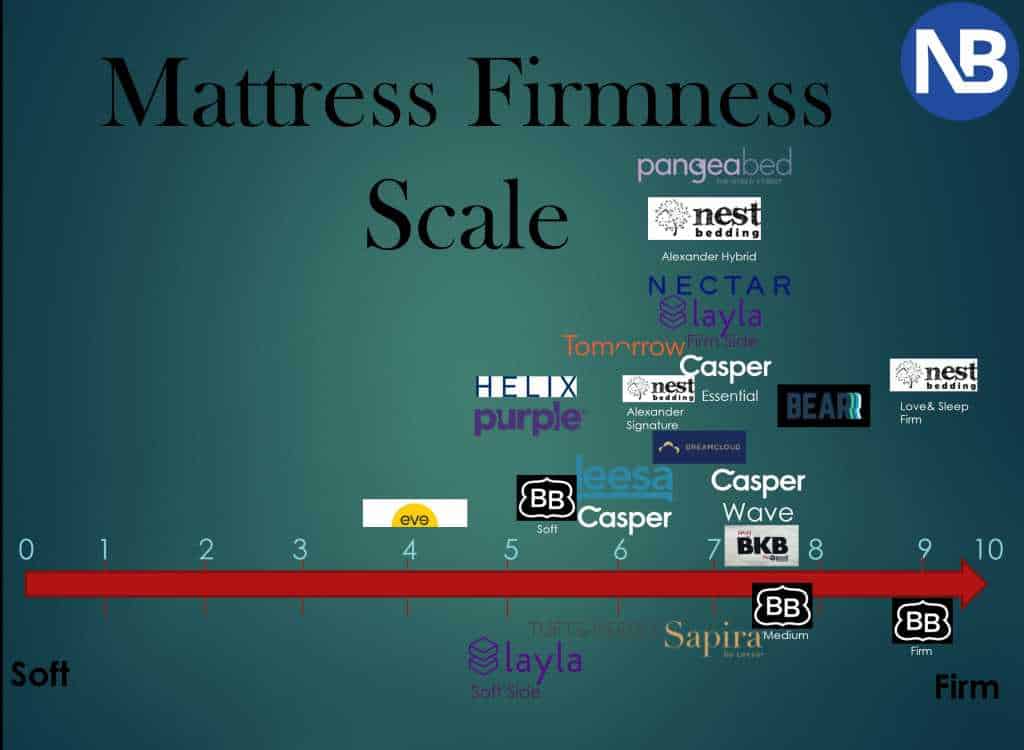 It's hard not to root for Leesa. As a B-Corp their mission is to serve the community, and they go above and beyond their duty. In addition, the cover on this mattress is so great that I use their blanket everywhere I go. As a side sleeper I feel like the Leesa gives me the perfect hug. Living in Phoenix is hot, but the Leesa's avena foam keeps me cool.
Read full review
Cons
When standing on it you feel a bit of sinkage
Pros
Amazing Cover, so amazing they used the same materials for a blanket and pillow
Avena foam layer keeps it cool
1 in 10 program is unique to the industry
If they can improve their shipping and customer service they would be a highly recommended company, as they make a great mattress. Update March 2018. Both their shipping and customer service have improved as Nectar has grown. I purchased one for my MIL in Feb of 2018 and she received it in 4 days.
Read full review
Cons
Long shipping delays (solved, they increased production)
Poor customer service (improved, as any good company they learned from their mistakes)
Pros
Sturdy Mattress
Exceptional Value
Amazing Value (Best budget mattress available)
See our full review of Leesa Mattress
Full review of Nectar Mattress
Discounts:
Nectar: $125 off & 2 Free Pillows
Leesa: $125 off
Want to see how the Nectar and Leesa compare to another mattress?  Just drag and drop them in the comparison tool below:
Photo
Company
Mattress
Type
Features
Height
Sleep Test Rating
Queen Price
Coupon Code
Current Discount
Purchase
Thinking about buying the items we have reviewed? Help Non-Biased Reviews out if you do. Just click on any of the seller links above and the seller will contribute a portion of the sale to help support this site. It won't cost you anything extra and is a simple way to help us fund more items to review. Thank You!
Summary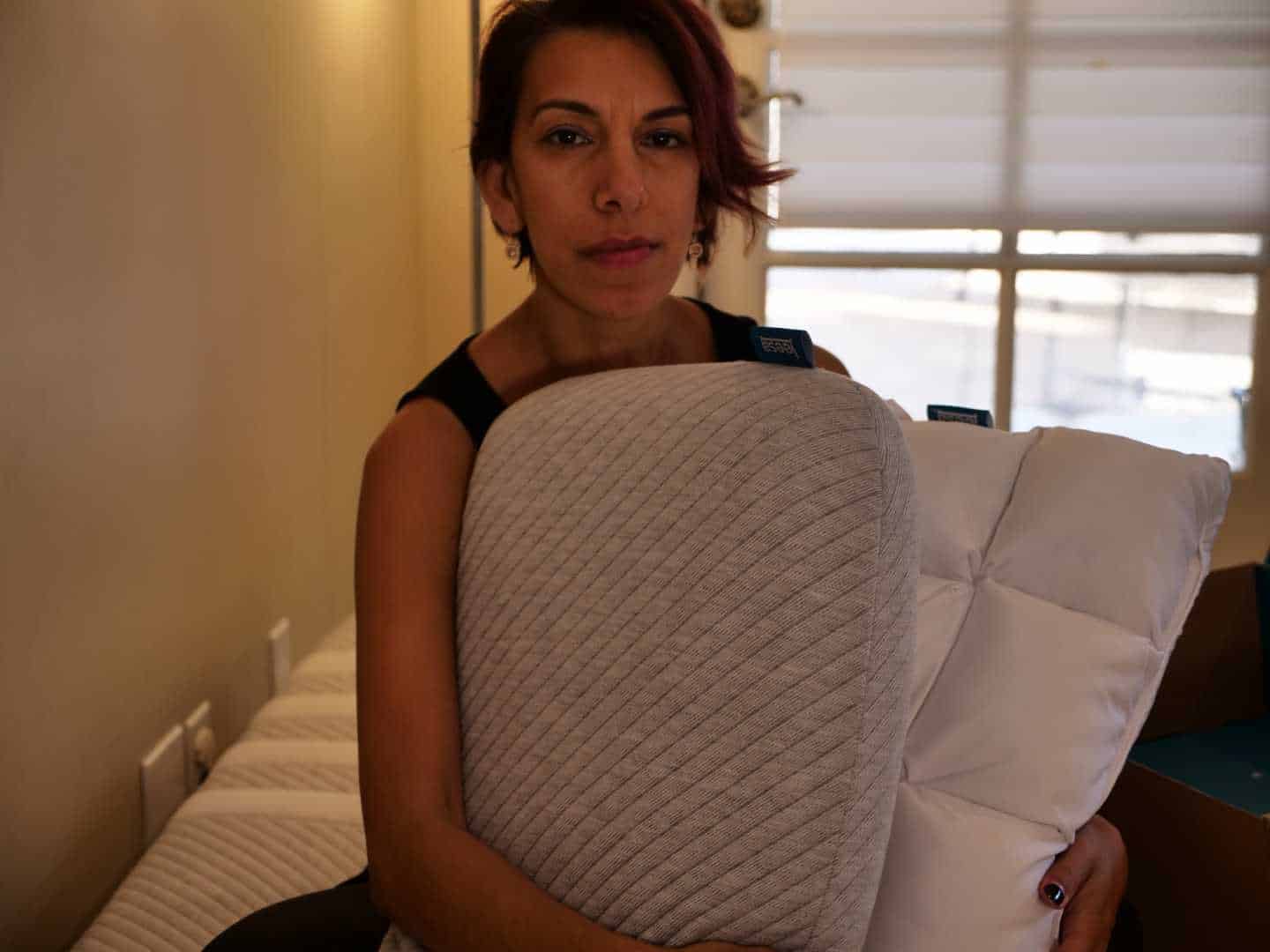 Article Name
Leesa Vs. Nectar 2 Foam Mattresses
Description
A mattress battle between Leesa and Nectar. Nectar has the edge on pricing, while Leesa has the edge on cooling tech and the feel of the cover.
Author
Publisher Name
Publisher Logo