Best Memory Foam Mattress as of 2018
My testing schedule was complete for 2017 I knew I had a few weeks before the next batch of mattresses would show up on my doorstep.  So I went to storage and picked out the mattress that I most wanted to spend time with.  I chose the Purple mattress.  What is amazing about my choice is that:
I purchased my purple mattress, for $999

It forced me to reevaluate the way that I was scoring all of the mattresses.  Previously, I had given Purple lower marks for shipping in a bag rather than in a box.  Again, Purple had lower marks because when it ships it smells "like a birthday cake".  That smell goes away in like a day, does that mean I don't enjoy sleeping on it?  Of course not!
I put every mattress that I tested in 2017 on an adjustable frame.  Guess which one worked best?  The purple mattress.  My next adjustable bed purchase will likely be the Purple powerbase, as I want a massage feature that is a bit more powerful than what I currently have on my adjustable base.
From my perspective, there simply wasn't a choice.  I knew that the all foam mattress that I wanted to sleep on was the Purple, so it had to be my number one choice for this category.  Who cares if I never make a dime from Purple?  By the way to date, I have had one purple seat cover sale through my amazon Purple clicks.  This means I am still in the hole by like $990 on my Purple mattress purchase.  Am I upset?  No, I'm getting my value out of it by sleeping on it when I'm not busy sleeping on other mattresses.
Nest Bedding Alexander Signature Series #2
I have tested out 21 mattresses so far this year, and after you have been through that many you start to know if you are going to like them almost immediately.  The Alexander Signature Series was an instant hit for me.  No noticeable off gassing, handles on the box, handles on the sides of the mattress, a cool design on a soft cover, cooling tech inside the mattress, 3 levels of firmness to choose from.  Well, I think you get the idea, I love it!
The Leesa mattress:
Built with high quality materials to ensure better night sleep the three foam layers deliver cooling bounce, contouring pressure relief and core support, here's real quick what makes the Leesa so special, layer by layer.
1. Cooling Avena® Foam
The two inch top layer allows air-flow for a cooler night's sleep. The Avena foam also provides enough bounce for freedom of movement.
2. Pressure Relieving Memory Foam
The 2" memory foam layer provides the body contouring and pressure relief you've come to expect from memory foam.
3. Dense Core Support
The 6" dense core support foam adds strength, durability and structure to support sleepers of all sizes, without feeling too firm on top
Layla
So why Layla is ranked #4?
Besides the fact that the Layla is the only mattress that has two different firmness levels built in, where the sleeper can have the option of flipping the mattress to either a firm or soft side, Layla's foam is infused with copper cells to keep you cool and keeping cool helps you sleep better and longer without tossing and turning.
We don't want to forget about the cover, the closest thing to your body, infused with Thermo- Gel to keep you even cooler.
Layla also offers a lifetime warranty on its products, and most importantly it is made here in the USA with Top Quality foam and fabric.
All those features and much more make the Layla a high end mattress, you just have to try it to believe it. You're just a click away- Keep in mind you can try the Layla up to 4 months after purchase, and in case you don't like it, which is doubtful, you can return it without hassle.
 5th place comes the Nectar
What makes the Nectar different than other foam mattresses, is the touch of bounce it offers that you don't typically find in other premium foam mattresses, with soft rest feel and firmness that is just right providing you with support that your body needs. The Nectar mattress is comfortable.
Nectar's top layer of quilted memory foam stimulates air flow beneath the body, while the Tencel fabric keeps the heat away.
The layers and fabric combination allows the Nectar to contour and support your body making it the perfect Medium Firm mattress delivering balanced weight distribution and pressure relief.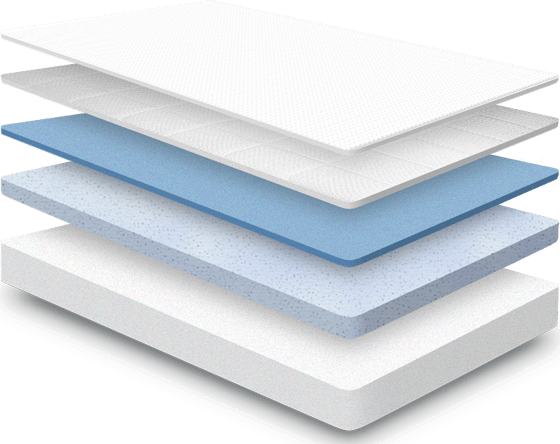 The Nectar mattress is well known for its adaptive Hi Core Memory Foam that helps you support the body while providing rebound and bounce simultaneously.
In addition to its Free Shipping and Free return, you can take Nectar home for a 365 night trial. That alone is something you should consider if you decide to go with them!
Top Foam Mattresses 2018
Thinking about buying the items we have reviewed? Help Non-Biased Reviews out if you do. Just click on any of the seller links above and the seller will contribute a portion of the sale to help support this site. It won't cost you anything extra and is a simple way to help us fund more items to review. Thank You!
Mattress Firmness Scale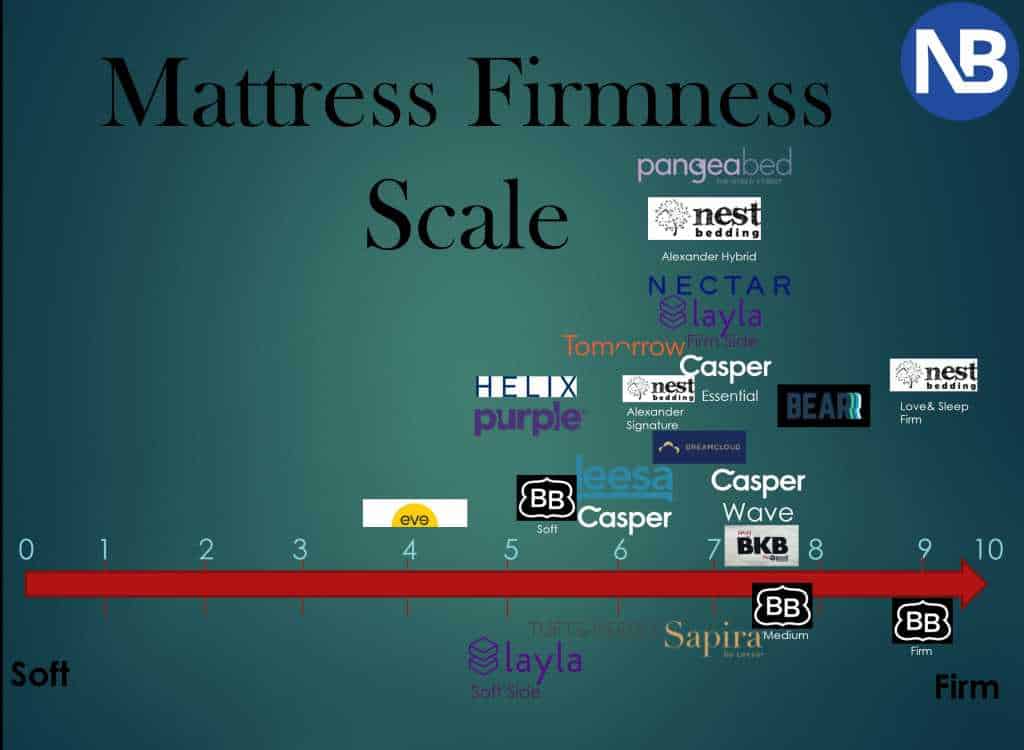 I have slept on each of these beds for around 2 weeks so I have a good feel for how firm they are in relation to each other.  Your preferences may be a bit different, or you may have your scale shifted a bit one way or the other.  On the extremes there isn't really a debate, I know that Eve and Matsleep are far softer than the Casper Wave or The Bear mattress.  Of course it is going to get a little more complicated where you see all of the companies stacked together around 6-7.
Summary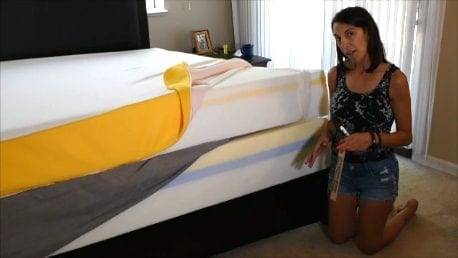 Article Name
Description
We have ranked our top picks for Foam Mattresses. These are the best mattresses you can get in 2017. We also have a video showing the top 10 mattresses under $1,000.
Author
Publisher Name
Publisher Logo